Panasonic Lumix GH5 review-in-progress
Preview
Panasonic's Lumix GH5 is a high-end mirrorless camera, aimed at skilled photographers, videographers and movie pros. Teased back in September 2016 but formally announced in January 2017, it's the successor to the Lumix GH4, launched three years previously; like that model it's based on the Micro Four Thirds standard. My GH5 preview is based on updated information and hands-on experience with the camera at a recent Panasonic event.
The Lumix GH5 is based around a new 20 Megapixel sensor, giving it a boost of four Megapixels over the GH4 and now also dispenses with the low-pass filter for potentially crisper results. In a big upgrade over the GH4, the GH5's sensor is now stabilized within the body, allowing it to iron-out the wobbles on any lens you attach; it's the same five-axis mechanism as the Lumix G80 / G85, claiming five stops of compensation. The shutter is quieter with less vibration than before, focusing is quicker, burst shooting with AF is now available at 9fps, and both the screen and viewfinder have received upgrades: the screen has a larger and more detailed 3.2in / 1620k dot panel, while the viewfinder sports a 3680k dot panel with 0.76x magnification and 60fps refresh for one of the most detailed EVFs around. There's also now twin SD slots, both supporting UHS-II U3 cards.
All are very worthy upgrades over the GH4, but the major headlines concern video with the GH5 now supporting unlimited 4k recording up to 60p and 6k Photo capabilities. You can now film 4k UHD at 50p or 60p internally in 4:2:0 / 8-bit or at 24, 25 or 30p internally at 4:2:2 / 10-bit – both un-cropped and at 150Mbit/s. The wider Cinema 4k is still available and a firmware update in Summer promises the option to record it or UHD (up to 30p) using an All-Intra Codec at 400Mbit/s. There's also the option to shoot 4k in 4:3 aspect for use with anamorphic lenses, the fastest 1080p frame rate has been boosted from 96 to 180fps, and there's a programmable focus-racking feature. Like all recent Lumix cameras, the GH5 supports 4k Photo, allowing you to grab 8 Megapixel stills (now at the faster speed of 60fps), but the sensor and processing now supports 6k Photo, capturing 18 Megapixel stills at 30fps. Completing the feature-set are built-in Wifi (at 5GHz) and Bluetooth too, the latter used for responsive remote triggering and easier connectivity, along with a full-size Type-A HDMI and USB 3.1 port. Scroll down for my sample movies or check out my sample images!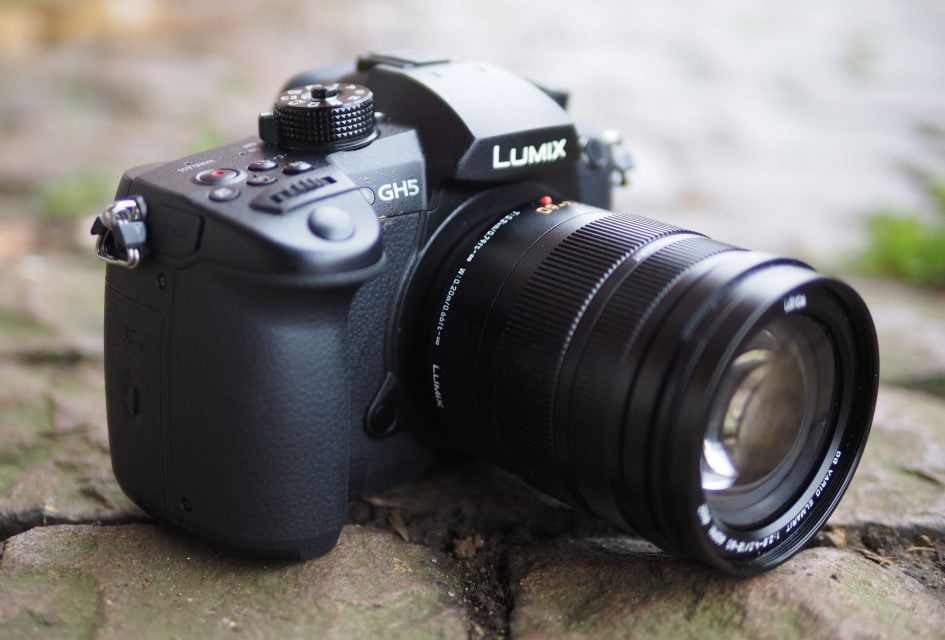 Panasonic Lumix GH5 video review / podcast
In the video below, Doug Kaye and I discuss everything you need to know about the Panasonic Lumix GH5! I also have an audio podcast of this discussion at Panasonic Lumix GH5 podcast, or you can subscribe to the Cameralabs Podcast at iTunes.