Panasonic Lumix GH5 II review so far
Intro
The Panasonic Lumix GH5 Mark II is a mirrorless camera based on the Micro Four Thirds format and aimed at hybrid shooters and videographers. Announced in May 2021, the GH5 Mark II replaces the original GH5 launched just over four years previously, and costs $1699 or 1499 pounds for the body only.
The GH5 Mark II represents a mild update over its predecessor, so it's aimed more at new rather than existing owners. It shares the same sensor and processor, albeit both tweaked. The sensor has a new coating which Panasonic claims provides one third of an EV better light transmission, while the processor now supports the more sophisticated autofocus system from the Lumix S5, which features object recognition and tracking including people and animals.
Panasonic loaned me a pre-production GH5 Mark II ahead of the launch and in my hands-on video review below I'll tell you everything I know so far, but keep scrolling if you prefer a written versin of the highlights. My test sample was running firmware 1.0.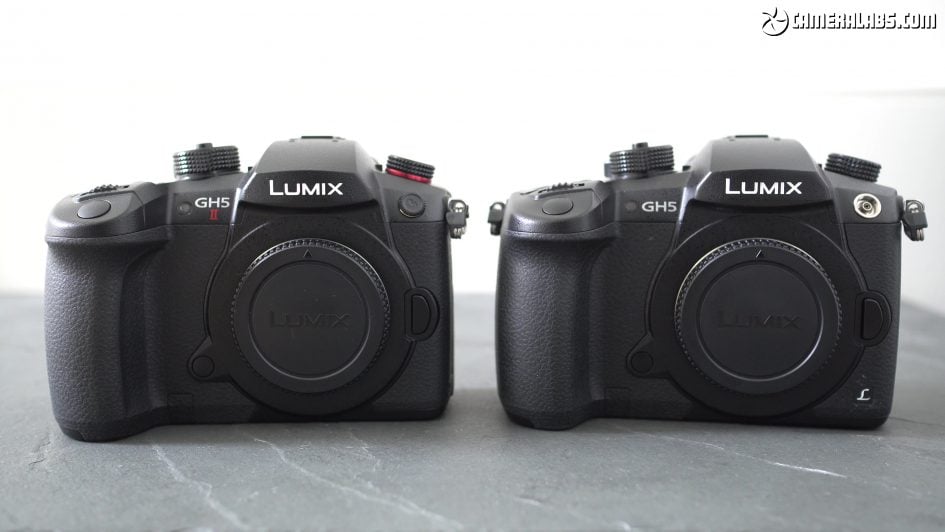 Above: With the Mark II on the left and the original Mark I on the right, you'll see they share essentially the same body and control layout.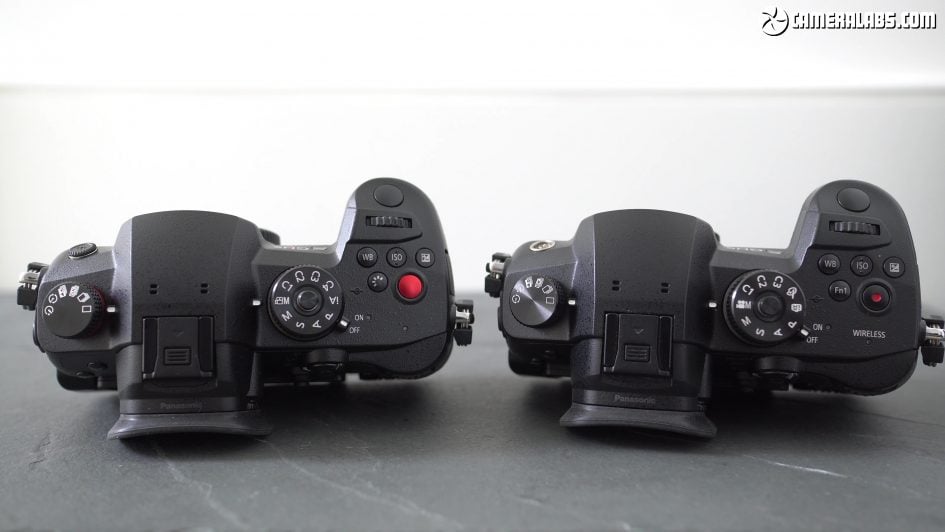 Above: From the top, the only difference is a solid red record button and different labelling on a function button to its left. But two parts from the Lumix S5 have been drafted, billed here as upgrades but perhaps as much about component availability.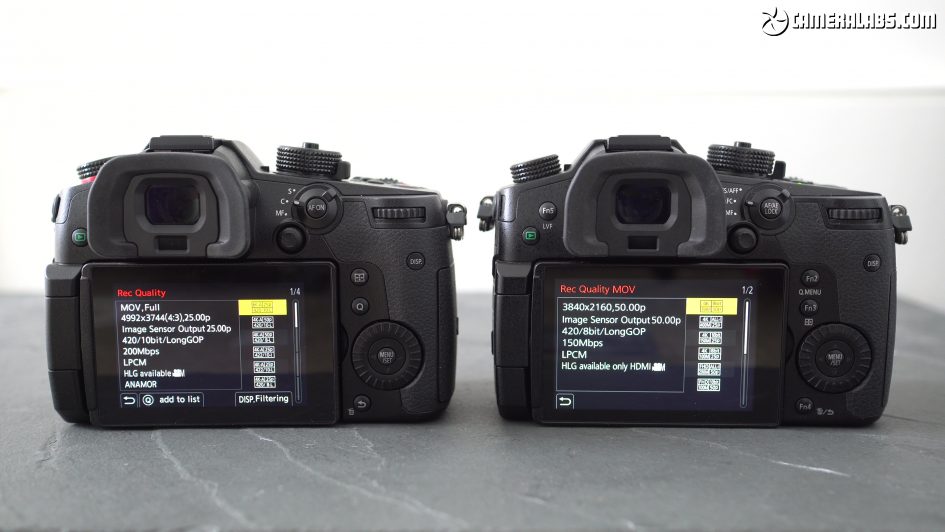 Above: So the screen panel is now slightly smaller at 3in but with 1840k dots it's more detailed, and the body is now powered by a slightly bigger 2200 mAh battery, both parts again inherited from the Lumix S5. Meanwhile both card slots now exploit V90 speeds and the USB port allows charging and power, a feature absent from the original GH5.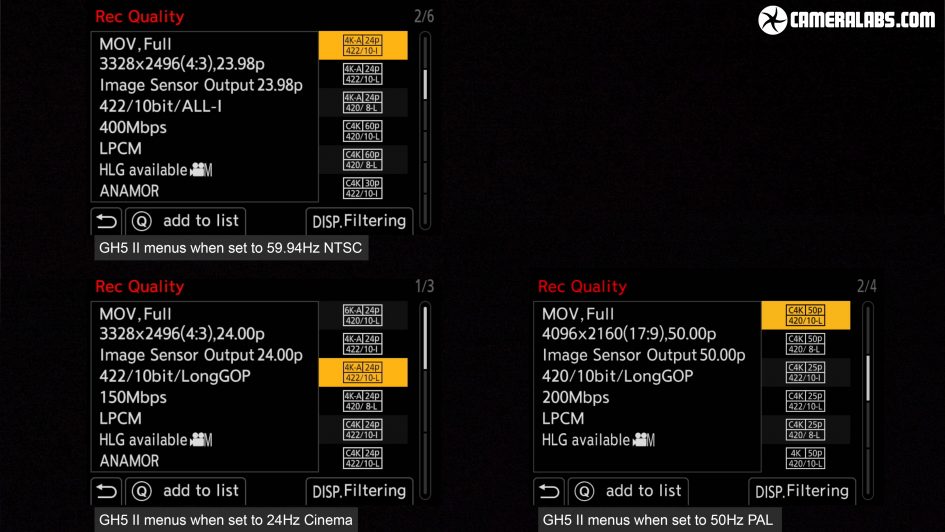 Above: Delving into the wealth of movie modes you'll find a handful of subtle improvements. 4k 60p is now available for internal recording in 10 bit 4:2:0, versus 8-bit on the GH5, although both models can still output 4k 60 10 bit in 4:2:2 to an external recorder. Anamorphic is now available up to 60p and with the option of image stabilisation. Simultaneous internal and external recording is now supported in 10 bit, Cinema 4k is also available in 10 bit 4:2:2 at 24-30p, while the flat V-Log L profile is now pre-installed rather than costing you extra.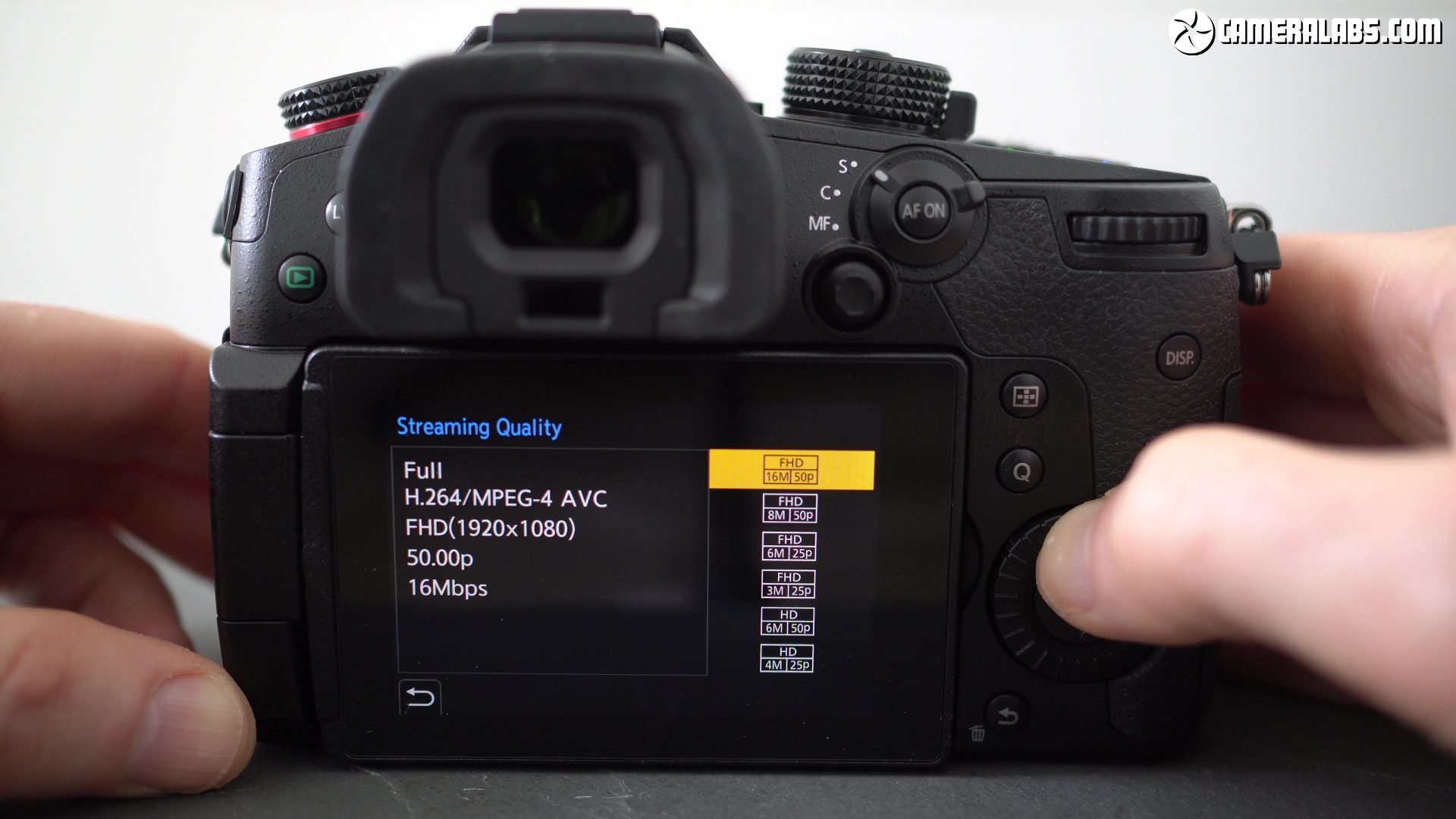 Above: Arguably the biggest new feature is the ability to wirelessly stream direct from the GH5 Mark II to live services including YouTube and RTMP compatible platforms, either via a mobile or a Wifi hotspot without a computer in sight.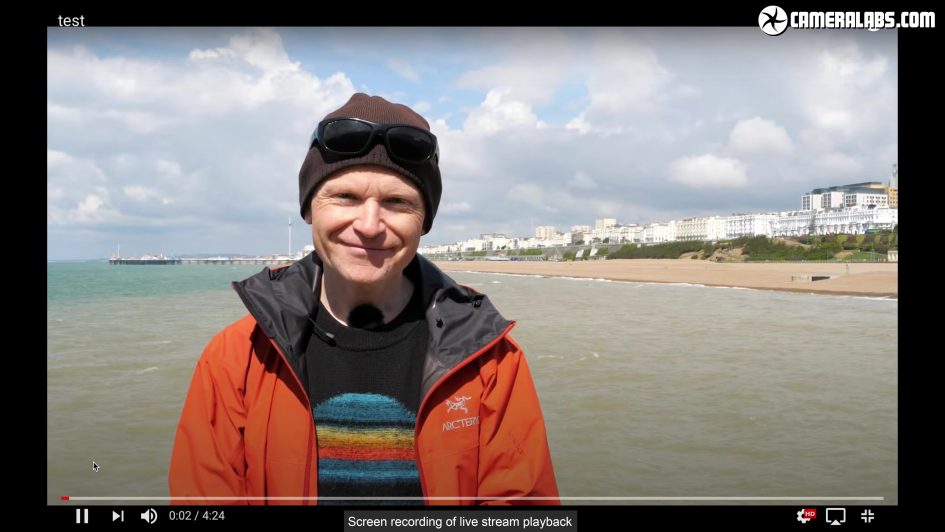 Above: Here I am live streaming to YouTube via my mobile at the end of one of Brighton's piers! Certainly useful, but if you were hoping for 4k 120 or 8k, a higher-res EVF, phase-detect autofocus or RAW output, you won't be getting any of them here.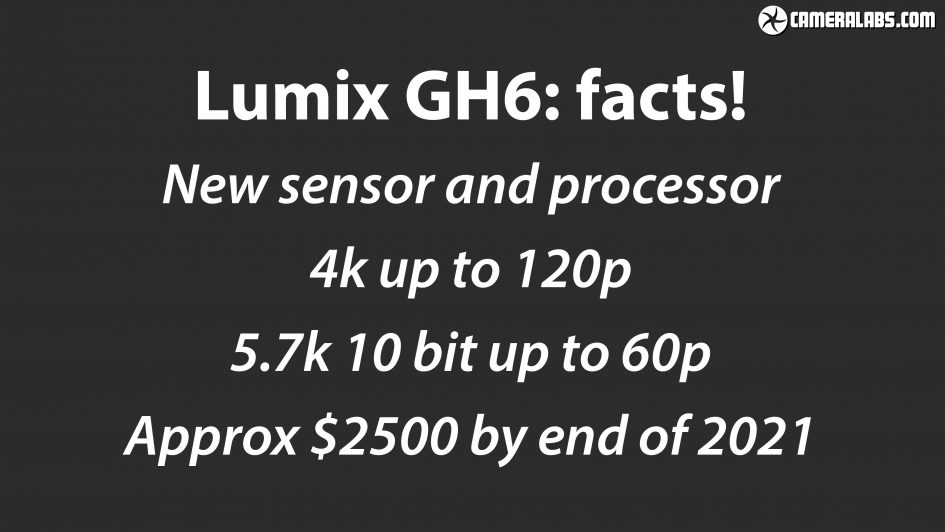 Above: Perhaps to address any disappointment or speculation, Panasonic has made the unusual move of simultaneously teasing details of a higher-end model coming by the end of 2021. Yes, it's the Lumix GH6! It'll have a new sensor and image processor capable of 4k 120p and 10 bit 5.7k up to 60p, and a price tag of around $2500. No other specs have been confirmed yet, but if they're talking about 5.7k, then I'm guessing it'll share a similar video resolution to the EVA-1, probably ruling-out 8k, although that's not necessarily a bad thing. Panasonic also announced a new Leica DG 25-50mm f1.7 zoom to arrive at the same time as the GH6, neatly continuing where the earlier 10-25mm f1.7 left-off.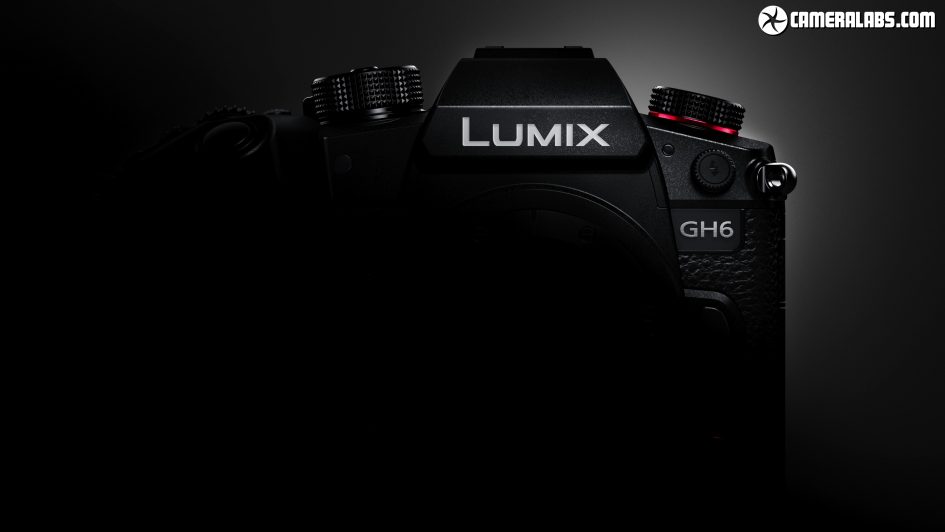 Above: Knowledge of a better model expected within half a year is problematic for the GH5 Mark II, but each model is aimed at different people and budgets, and both will co-exist in the Lumix range going forward. That said, anyone looking for a new Micro Four Thirds camera for high-end videography will find it hard not to wait and see what the GH6 offers and how it compares to dedicated cinema cameras like the Z Cam E2-M4.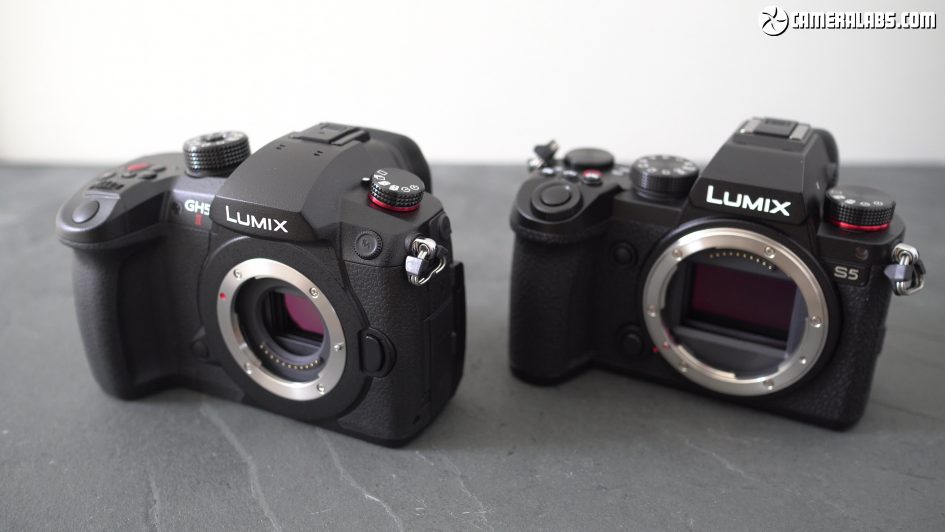 Above: Within Panasonic's own range, the Lumix S5, seen here on the right, with its larger full-frame sensor and chance to output RAW video over HDMI, is also a tempting alternative for any prospective GH5 II buyer, especially as they cost much the same. It's also worth keeping an eye on the original GH5 which can be picked up for around $1300 while stocks last and can still output 10 bit 4k 60p to external recorders.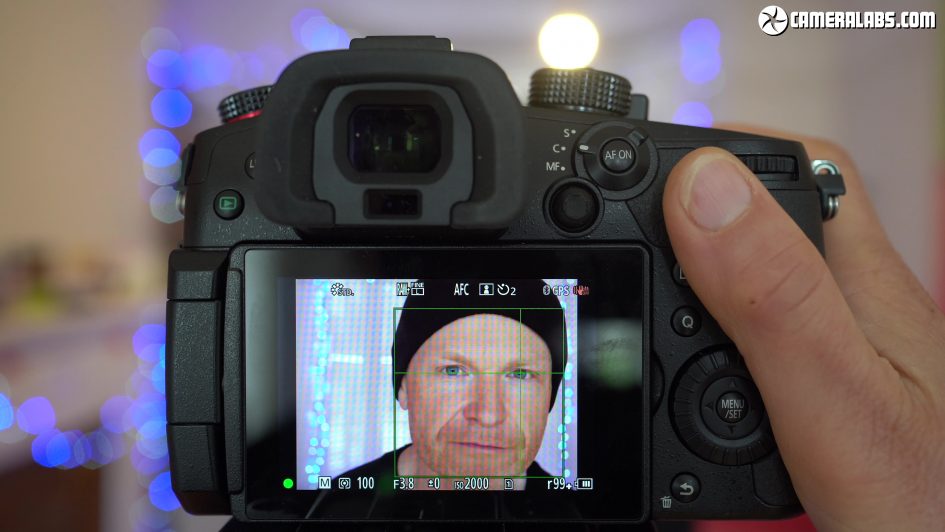 Above: Ok, now for some tests, starting with autofocus, where for my video review I filmed the back of the GH5 II screen to show its face and object tracking in action. You'll see how it identifies my body shape even when turned away, before switching back to face and eye when detected. It's still using contrast AF, but delivers a high hit rate for photos in continuous AF.
During video, the GH5 II may lack the absolute confidence of the best Sony and Canon models when it comes to continuous face tracking, but it's not bad either and if you're mostly still, it's fine for presenting pieces to camera.
The GH5 II also performs better than you might expect when it comes to focus-pulls between static subjects. I had no issues with my test clip which revealingly looked more confident than the often hesitant focus pulls from Fujifilm cameras.
The GH5 II is also well-behaved when it comes to rolling shutter, with the small sensor showing much less skewing than many rivals when swinging back and forth.
In my video review above, I made a number of photo and video comparisons against the original GH5 Mark I and the full-frame Lumix S5. You'll see the full results in the video, but just briefly, the GH5 II did deliver slightly cleaner images than the original GH5 at high sensitivities as Panasonic promised, but the larger sensor of the S5 unsurprisingly remains cleaner still at the highest ISOs.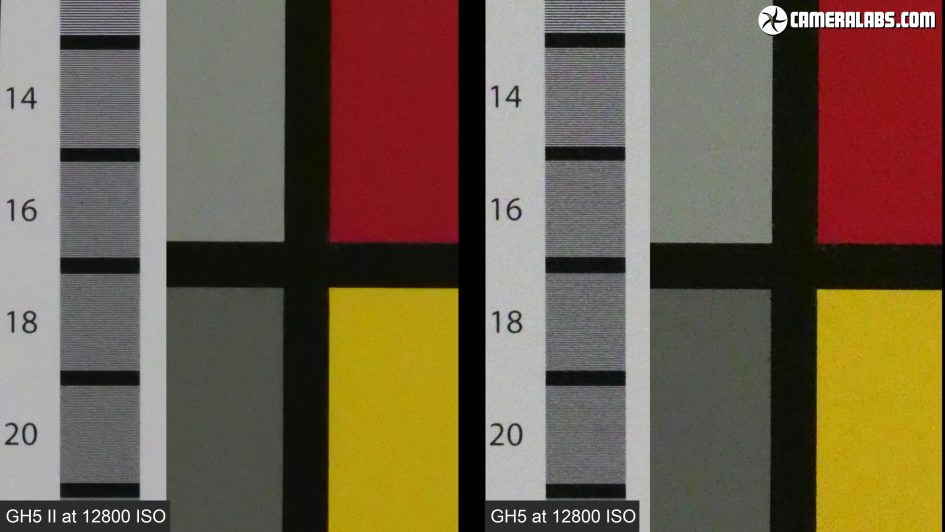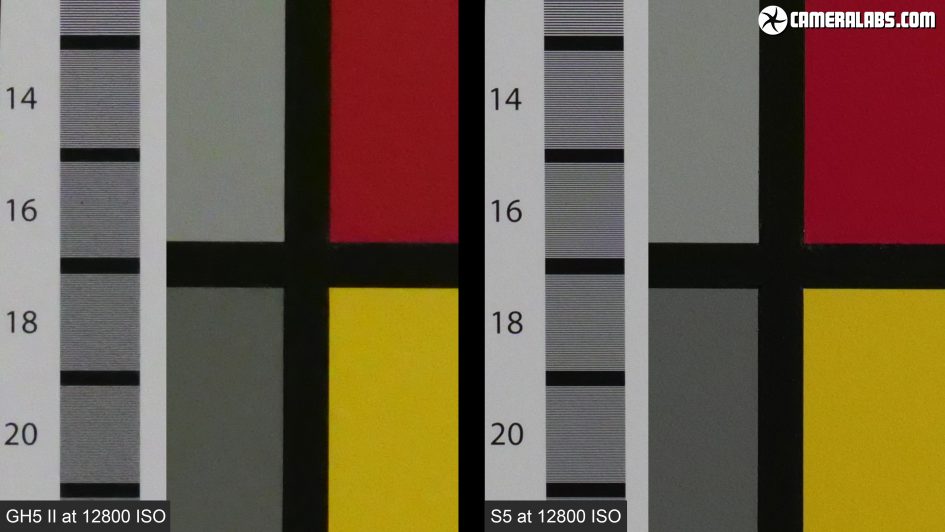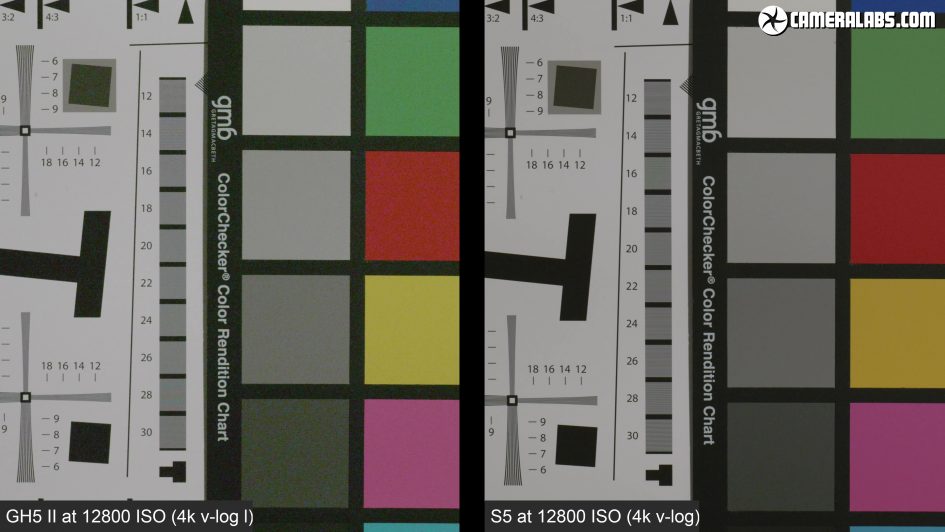 Check prices on the Panasonic Lumix GH5 II at B&H, Adorama, WEX UK or Calumet.de. Alternatively get yourself a copy of my In Camera book or treat me to a coffee! Thanks!