Panasonic Lumix G9 review
Verdict
The Lumix G9 is a confident and tremendously satisfying camera, and like the Olympus OMD EM1 Mark II and Sony Alpha A9 before it, continues to redefine what we can expect from high-end mirrorless bodies. The G9 exploits modern technology to deliver supremely quick shooting, superb built-in stabilisation, cunning pre-capture options, high quality video, class-leading wireless and the largest viewfinder image in its class, but backs them up with traditional photographic values including a tough but comfortable weatherproof body, thoughtful controls, a good user interface, fast focusing and, crucially, very respectable image quality. In use you feel there's little it can't handle.
Rather than recycling an existing body, I'm delighted Panasonic chose to design something new for the G9. It sports a deep and comfortable grip, plenty of chunky controls with decent feedback, and the unusual but welcome inclusion of an upper LCD information screen. The enormous viewfinder and fully-articulated touchscreen provide an enjoyable compositional experience, and the battery life is as good as the best mirrorless bodies out there – you can also charge and power the camera over USB, although since the GH5 featured a modern USB-C port a year earlier, it seems a little odd to have an older-style USB-3 port here. It's also worth mentioning the soft touch shutter release is extremely sensitive and for the first few days with the G9 you'll be firing-off frames by accident – but don't worry, you will get used to it.
The built-in stabilisation is Panasonic's best yet and while the company quotes the highest performance when used in conjunction with one of its own Lumix G or Leica DG lenses that support Dual IS 2, I found it was perfectly respectable with non-stabilised Olympus lenses. If you demand the best stabilisation, you should couple the G9 with Dual IS 2 lenses, and similarly pair Olympus bodies with Sync IS lenses, but again I had no complaints mixing it up in my tests.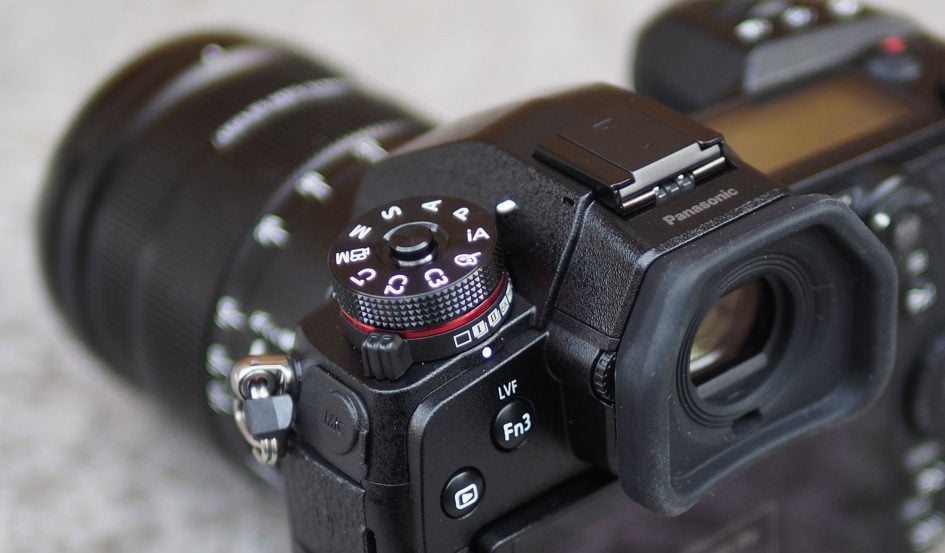 The image quality is familiar from the earlier GH5 – after all it shares the same 20 Megapixel Four Thirds sensor – but it's now coupled with improved image processing for more natural colours and skin tones. In my tests there's little between it and 24 Megapixel APSC sensors in terms of detail or indeed noise at lower sensitivities, and you'll only really begin to see the benefit of a bigger sensor above 1600 or 3200 ISO. It's also important to remember in terms of overall image quality the lenses play a critical role and the smaller Four Thirds format allows some excellent optical performance.
The new High Resolution Mode captures eight frames and combines them in-camera seconds later to generate a 40 or 80 Megapixel image. Like other composite modes, the success is extremely dependent on your technique and the subject – you'll need to deploy your best lenses, use a tripod, and shoot subjects with little or no motion. As you'll see on my quality page (which has six different examples), some compositions show little if any benefit and others suffer from undesirable compositing artefacts. But when the conditions are right, the result can be excellent with a genuine boost in detail and reduction in colour artefacts. The 80 Megapixel version is over-ambitious to say the least, but the 40 Megapixel mode can definitely deliver significant improvements over single 20 Megapixel frames given the right subject; ideally archive, still-life or product photography.
Like the Olympus OMD EM1 Mark II, the Lumix G9 is also out to prove a point: that mirrorless, and Micro Four Thirds in particular, can be used to capture serious action. Panasonic has stuck with its contrast-based DFD autofocus technology, but enhanced it to now support continuous AF at 20fps with the electronic shutter (as well as 9fps with the mechanical shutter inherited from the GH5). It really works too. The DFD process means there's a visual fluttering effect as the system focuses slightly beyond the subject and back again to nail it, but it really can do it fast enough to track a moving subject with a high hit rate. As you'll see on my In-depth page, I often enjoyed 100% hit rates at 9fps with the mechanical shutter and generally over 80% at 20fps with the electronic shutter. Like the built-in stabilisation, the best AF performance is when you're using Panasonic's own Lumix G or Leica DG lenses, and I particularly enjoyed photographing wildlife and sports with the Leica DG 100-400mm and 200mm f2.8 lenses. The G9 will continuously autofocus with Olympus lenses, but in my tests the combination wasn't as confident as with the Lumix G or Leica DG lenses.
I also found the G9 more confident at tracking predictable subjects with single AF areas than acquiring unpredictable ones using the entire AF array. But this doesn't necessarily rule it out for unpredictable action as its wealth of pre-capture buffering options allowed me to more easily grab decisive moments of, say, birds taking flight or players striking balls. Using these modes you can push the shutter as the action happens, safe in the knowledge the camera's already recorded a number of frames from a split second previously; in short, you will have the moment.
I should also add that like earlier models, the single autofocus modes are extremely quick and also keep working down to very low light levels.
Video is also a highlight. Sure it misses out on the unlimited recording times of the GH5, the 10-bit internal recording, high bit rates, Cinema 4k, and its wealth of pro modes and options, but you're still getting 4k UHD up to 60p, 1080 at up to 180p for slow motion, full manual exposure control, peaking, zebras, headphone and mic jacks, and the flattish Cinelike D profile. The biggest issue is the ten minute limit for 4k clips at 50p or 60p; this is disappointing after the GH5, but you can still record half hour clips of 4k at 24, 25 or 30p on the G9, so you have to ask yourself if you really need more than ten minutes of 4k at 50p or 60p at a time. It's also worth remembering at the time of writing, none of Panasonic's rivals offered 4k at 50p or 60p at this price point or form factor, so the fact the G9 offers even ten minutes of it is a bonus.
On the whole it's an extremely positive experience and any complaints I have are minor and almost seem churlish: the shutter release is very sensitive (but you do get used to it), the AF joystick is a bit of a stretch for my thumb (although perfectly positioned on the optional battery grip), there's no on-screen timer during Bulb exposures, 4k is limited to ten minutes at 50p or 60p (but few cameras even offer 4k at 50 / 60p and you still get half an hour at 30p), and the USB port arguably should have adopted a newer C-type connector. Most will also find the mild visual fluttering of the continuous AF system unfamiliar at first but again you get used to it and the results prove it works. So before my final verdict, here's some comparisons with rival models.
Panasonic Lumix G9 vs Olympus OMD EM1 Mark II
The biggest rival for the Lumix G9, outside of Panasonic's own range of course, is the Olympus OMD EM1 Mark II. Both are high-end weather-proof Micro Four Thirds bodies with 20 Megapixel sensors, built-in stabilisation, fast burst shooting, 4k video, fully articulated touchscreens, high resolution composite modes, pre-capture options, dual card slots, decent batteries and much in common besides. As such, choosing between them is extremely tough.
There are minor differences in some of the specs: the Panasonic is fractionally faster on paper, shooting at 20fps vs 18fps, but in my tests both ended-up delivering more like 16fps in practice with continuous AF. Olympus boasts Cinema 4k as well as UHD, but Panasonic offers 4k at 50p or 60, as well as 1080 at three times the frame rate (180p vs 60p) and an Auto ISO when shooting in Movie Manual exposure mode. Panasonic also offers in-camera charging and power over USB, an upper LCD panel, and both of its SD slots can exploit UHS-II speed. The Olympus stabilisation is a tad better with non-stabilised lenses, but there's not a lot between them anymore. The Panasonic offers a wealth of pre-capture, post-focus and extraction options with its 6K / 4K Photo modes, but the Olympus can successfully pre-capture too with its Pro Capture mode, and it also offers in-camera focus stacking options.
A great dea will boil down to personal preferences on style and handling. The Olympus OMD EM1 Mark II bucks the trend for OLED viewfinder panels by instead using an LCD that's flatter and less contrasty. This is arguably more flattering and natural for portrait work, but some may prefer the punchiness of an OLED panel and it's worth noting the G9's panel is also slightly higher resolution and larger too.
Both cameras employ very different approaches to autofocus: embedded phase-detection on the OMD EM1 Mark II and contrast-based DFD on the Lumix G9. In my tests they actually delivered similar success rates, but I preferred the more familiar refocusing on the Olympus when composing compared to the visual fluttering of the G9 as it rapidly focused around the subject to find the optimal point. Again though, the end result was similar.
While both cameras are compatible with any Micro Four Thirds lenses, they deliver the best stabilisation and autofocus experience with their manufacturer's own lenses. So if you have mostly Olympus lenses, you may be better-off with an OMD body and if you mostly have Lumix G or Leica DG lenses, you may be better-off with a Lumix G body. That said, I used a mix on both bodies with few complaints; I'm really splitting hairs here.
In terms of their launch RRP, Panasonic undercut Olympus, coming-in around 15% cheaper, but at the time of writing, the EM1 Mark II was being discounted to a similar level, so depending on where you are (and when you check), there may be nothing between them in money. Even at the same price though, I personally feel the G9 edges ahead slightly, not just for video but things like the dual UHS-II slots, larger viewfinder, LCD information panel, USB charging and 6K Photo modes. Depending on your personal preferences on style and features though – not to mention lenses – you may find the Olympus preferable. Both are fantastic options.
See my Olympus OMD EM1 Mark II review for more details.
Panasonic Lumix G9 vs Fujifilm XT2
A second major rival for the Lumix G9 is Fujifilm's XT2. I'll write a detailed analysis soon, but Fujifilm's approach with the XT2 was to produce a smaller body that can be boosted in performance with the optional grip. The G9 out-performs the XT2 in a number of regards when comparing bodies alone, but adding the grip brings them closer.
See my Fujifilm XT2 review for more details.
Panasonic Lumix G9 vs GH5
If you're a pro video shooter, you'll prefer the specialist movie features of the GH5. The GH5 gives you unlimited recording times in any mode rather than being limited to 30 or 10 minute clips. It can record internally in 10 bit rather than 8 bit, supports the wider Cinema 4k format and anamorphic options, higher bit rates for 4k and 1080p, and supports the optional V-Log profile for even flatter footage, plus more besides. The GH5S adds to this with a sensor optimized for lower light, Cinema 4k up to 60p, 1080 up to 240p, more anamorphic options, timecode in and out, and V-Log as standard.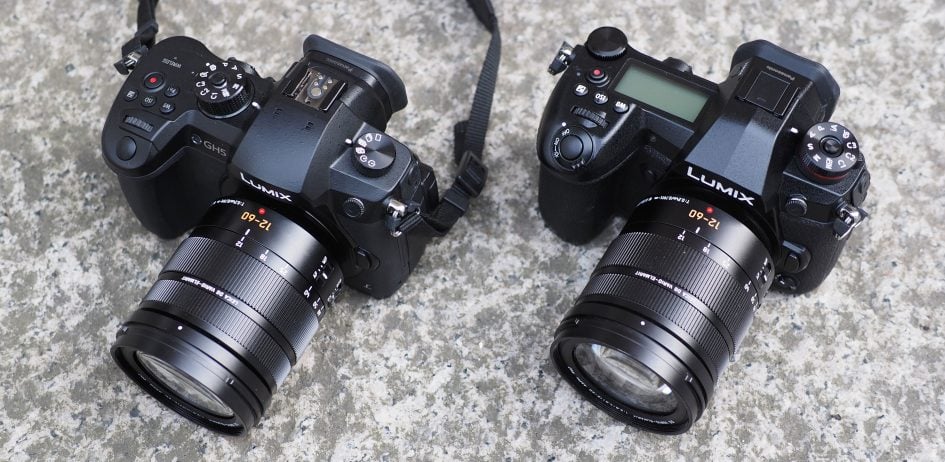 Meanwhile the G9 competes with a larger viewfinder image, arguably superior controls, faster burst shooting (with its electronic shutter), an upper LCD panel, and a composite High Resolution mode. If you mostly shoot stills, it's the preferred choice over the GH5(S).
See my Lumix GH5 review and Lumix GH5S review for more details.
Panasonic Lumix G9 final verdict
The Lumix G9 is a confident high-performance camera that's a joy to use. The tough weatherproof body feels great in your hands with excellent controls, there's an enormous viewfinder image, a fully-articulated touchscreen with an excellent user interface, fast autofocus and burst shooting that can track action, very effective built-in stabilisation, and great image and video quality from the 20 Megapixel Four Thirds sensor that rivals 24 Megapixel APSC sensors at all but the highest sensitivities.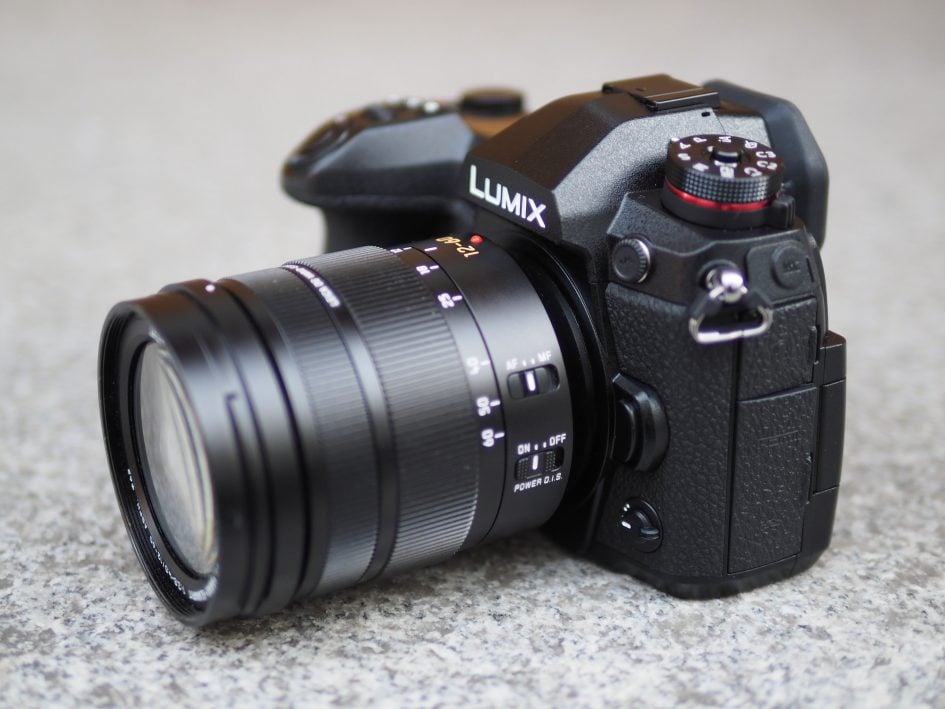 The composite High Res mode genuinely delivers greater detail with the right subjects, there's charging and power over USB, powerful wireless features tied together by Bluetooth, and Panasonic's cunning 6K and 4K photo modes that make it easy to capture a moment before you push the shutter or adjust the focus after the event. There's little to complain about: you get used to the very sensitive shutter release and visual fluttering during continuous AF, and while the ten minute limit to 4k at 50p or 60p seems mean compared to the GH5, who else even offers 4k at 50p or 60p at this price? Plus you still get half hour clips at 30p. In use you feel there's little the G9 can't handle and it's highly competitive at the $1699 RRP.
The Lumix G9 is a deserving recipient of the Cameralabs' Highly Recommended award! Check prices on the Panasonic Lumix G9 at Amazon, B&H, Adorama, or Wex. Alternatively get yourself a copy of my In Camera book or treat me to a coffee! Thanks!