Leica 200mm f2.8 review so far
The Leica DG Elmarit 200mm f2.8 Power OIS (H-ES200) is a high-end telephoto prime lens designed for the Micro Four Thirds system. Mounted on a Panasonic or Olympus mirrorless body, it delivers equivalent coverage of 400mm, or 560mm when coupled with the 1.4x tele-converter supplied with it.

Announced in November 2017, the DG 200mm f2.8 is the eighth collaboration between Leica and Panasonic for the Micro Four Thirds system, following the earlier 8-18mm, 100-400mm, 12mm f1.4, 15mm f1.7, 42.5mm f1.2, 25mm f1.4 and 45mm f2.8 Macro lenses. Like those models, the DG 200mm f2.8 is designed and certified by Leica in Germany, and manufactured by Panasonic in Japan. As such it may not be 'pure' Leica, but the optical and build quality is of a very high standard.

The Leica DG 200mm f2.8 delivers a unique focal length in the Micro Four Thirds system, numerically slotting between the Olympus 75mm f1.8 and Olympus 300mm f4 for anyone who desires a telephoto prime lens. With the dedicated 1.4x tele-converter supplied in the box, the lens becomes a 280mm f4, making it a direct rival to the Olympus 300mm f4. Find out if this is the telephoto you've been waiting for in my review!

B&H, or Adorama. Alternatively you could treat me to a coffee!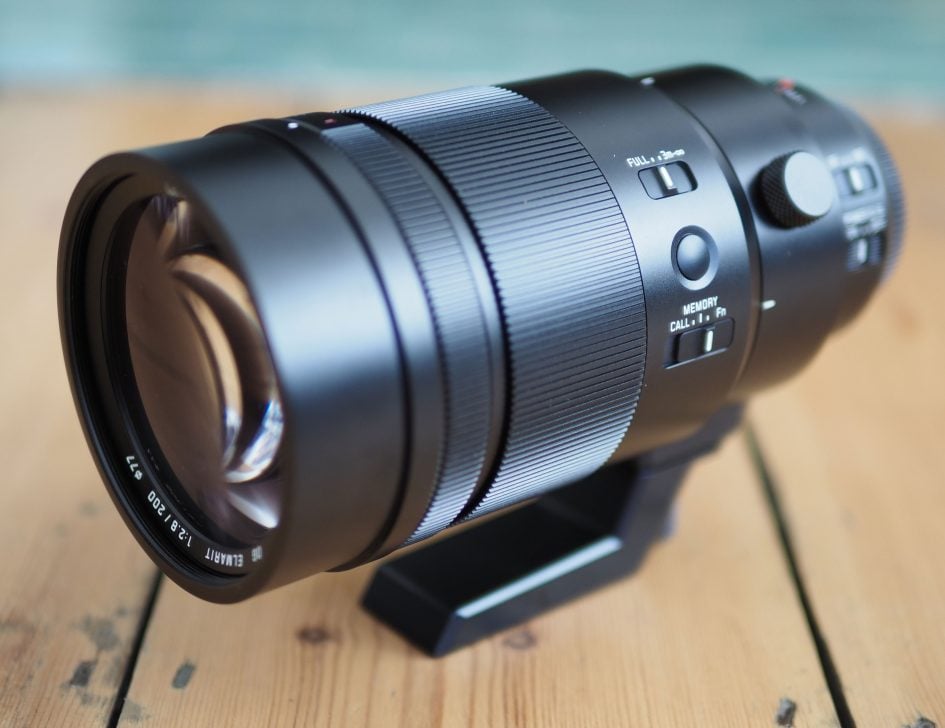 Leica DG 200mm f2.8 design and build quality
The Leica DG 200mm f2.8 shares a family resemblance with the earlier Panasonic / Leica collaborations with a smart-looking design, higher gloss finish and distinctive Leica font for labeling. Measuring 88mm in maximum diameter, 174mm in length and weighing 1245g / 44oz (all measurements excluding tripod foot and lens hood), it's a substantial lens but par for the course for the specification.
Its closest rival is the Olympus 300mm f4 PRO which measures 93mm in diameter, 227mm in length and weighs 1270g (again without accessories, although in this instance the hood is built-in). So the Olympus is essentially the same weight, but a tad wider and about 5cm longer. So both lenses are in the same ballpark in terms of size and weight, and even more so when you fit the supplied 1.4x tele-converter to the Leica 200mm f2.8.
The Leica DG 200mm f2.8 is supplied with a removeable tripod foot that screws into a rotating and lockable collar on the barrel, a long plastic lens hood that can be reversed over the barrel for transportation and which uses a screw to lock into place, and the afore-mentioned 1.4x tele-converter. I've pictured all three below. Note the 1.4x tele-converter is designed exclusively for the 200mm and I believe is not compatible with other lenses; an optional 2x tele-converter is also available. Note the Olympus 300mm f4 PRO also comes with a removeable tripod foot, although like some other Olympus lenses, the hood is cleverly built-into the end of the barrel, extending or retracting with a click. Both lenses employ 77mm filter threads.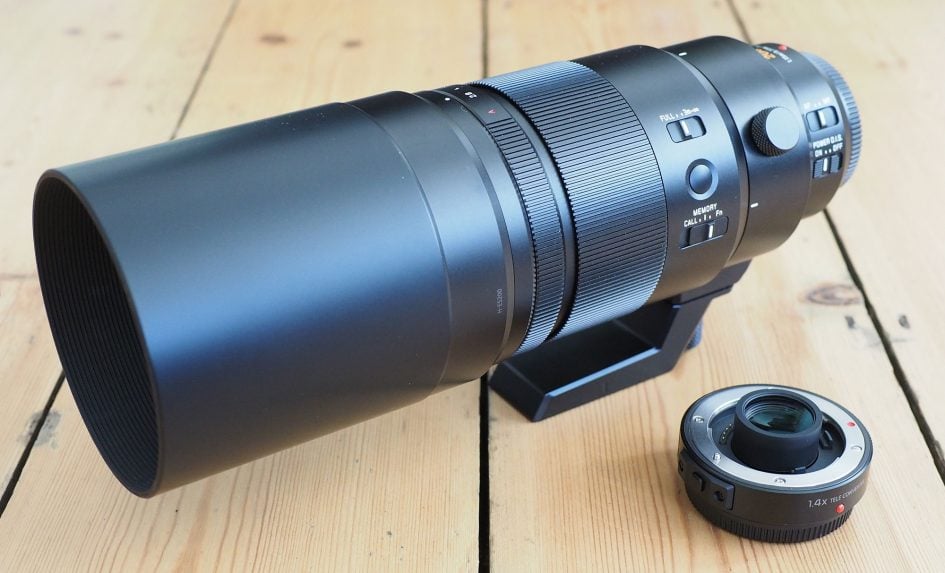 Moving onto build quality, the Leica DG 200mm shares a similar approach to the other recent collaborations between them and Panasonic. The barrel is smooth and solidly-assembled, and claims dust and splash-proof construction with a rubber grommet on the lens mount. The Olympus 300mm f4 PRO feels built to a similar level and also claims environmental sealing, again with a rubber grommet on the lens mount. To find out if one ends up being superior to the other in terms of sealing, we'll simply have to wait for long-term field reports, but at least they're both sealed at the lens mount.
If you'd like to manually focus, there's a generous ring just over halfway along the barrel away from the mount. Like other native lenses in the Micro Four Thirds catalogue, the manual focusing employs a motorized fly-by-wire system where the ring can turn without end-stops; the faster you turn the ring, the greater the increments. To me, the focusing ring on the Leica DG 200mm felt very smooth and nicely damped while avoiding any scratchiness as it turned. The autofocus when mounted on the Lumix G9 performed so well I rarely needed to manually focus, but when shooting tiny insects at the closest focusing distance I found it was easy to adjust the focus manually with peaking and magnified assistance. Note the Olympus 300mm f4 PRO's manual focusing ring does however sport a neat trick where pulling it back towards the camera sets it to a fully manual focus mode with distance markings and hard end-stops.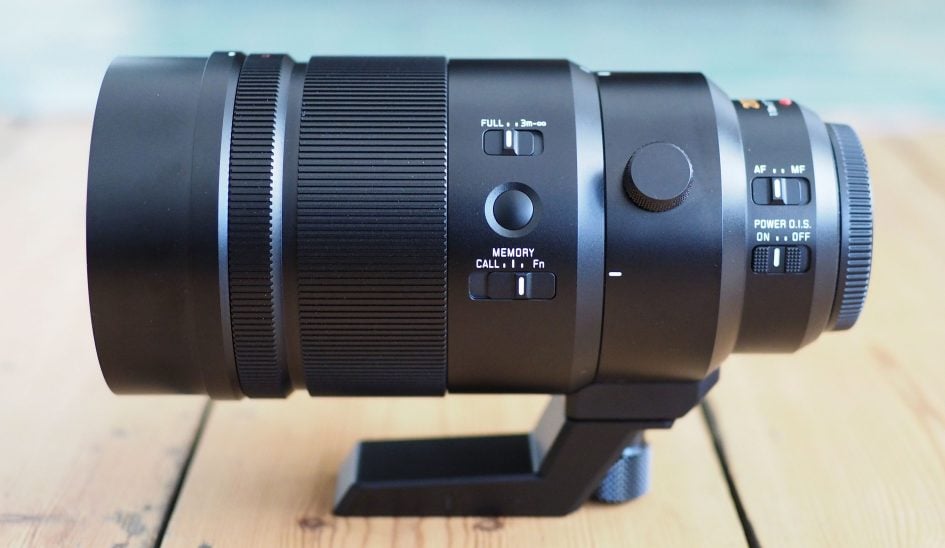 Towards the end of the barrel is a dedicated aperture ring, allowing you to manually select focal rations from f2.8 to f22 in one third increments; there's also an A position to allow the camera to control the aperture. Note the manual aperture selection will only work on Panasonic bodies, while on Olympus bodies you'll be adjusting it using the camera controls.
By the lens mount are switches for AF / MF and Power OIS (either on or off), while towards the middle of the barrel you'll find an autofocus limiter switch (the full range or from 3m to infinity). When mounted on a Lumix G9, I found the autofocus was very swift and quiet in operation, and rarely needed the focus limiter activated.
Below the focus limiter switch is a large function button accompanied by a switch to configure it. Set the switch to Fn and you can program the function of the barrel button from the menus of a compatible body – only the G9 initially, although a firmware update to the GH5 brings the option to this body too. The switch below the button also lets you program a fixed focusing distance that can be recalled at a later moment – you first set the switch to Memory before focusing to the desired spot, then set the switch to Call to instantly return to it with an AF command, like a half-press of the shutter release. If you're a bird photographer you'll immediately appreciate the usefulness of this to lock-in the distance to, say, a nest or a favourite fishing perch.
Leica DG 200mm f2.8 optical construction
In terms of optical construction, the Leica DG 200mm f2.8 employs 15 elements in 13 groups with two UED elements. The maximum focal ratio is f2.8, there's nine diaphragm blades, and a closest focusing distance of 1.15m (for a maximum reproduction of 0.4x). The DG 200mm f2.8 is also supplied with a dedicated 1.4x tele-converter (designed to only work with this lens), that transforms the focal length to 280mm f4.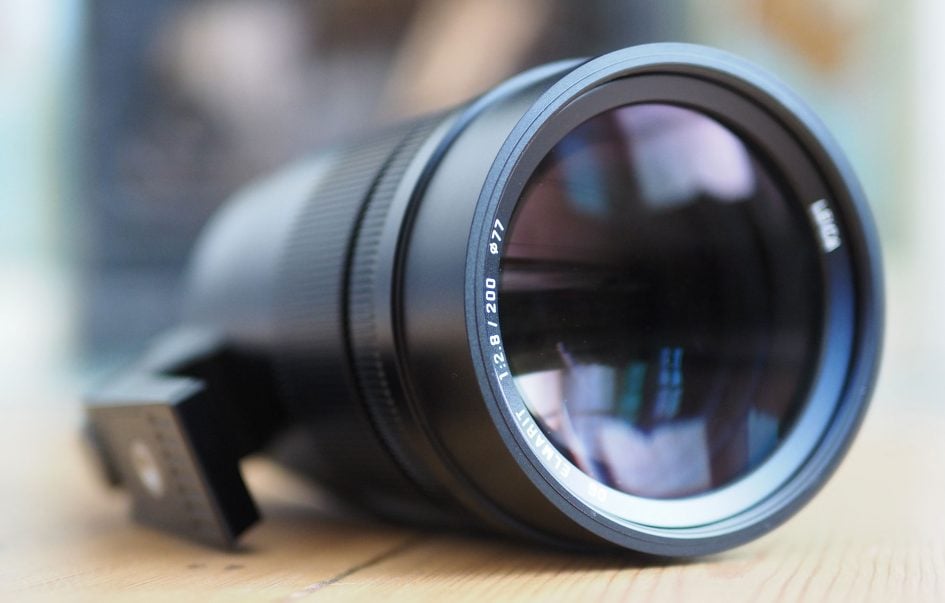 Mount the lens on a Panasonic or Olympus body and the sensor will reduce the effective field of view to 400mm without the converter attached, or 560mm with the converter. If you prefer longer reach, Panasonic also offers an optional 2x tele-converter, taking the lens to 400mm f5.6, or an 800mm equivalent field of view. While Olympus also offers a optional converter that works with the 300mm f4 PRO, I like that Panasonic has included one in the box with the DG 200mm and I personally prefer having the flexibility of 200mm at f2.8 or 280mm at f4, rather than extending and slowing-down a 300mm f4 native.
For the record, the Olympus 300mm f4 PRO employs 17 elements in ten groups, including three Super ED, three HR and one E-HR elements. Its maximum focal ratio is f4, there's also nine diaphragm blades, and a closest focusing distance of 1.4m (with a 0.48x maximum reproduction).
An equivalent focal length of 400mm sounds very long and best-suited to photographing distant sports or wildlife, but I'm also fond of using it around town for urban landscapes. Here's three shots with the 200mm showing how you can use it for tighter views.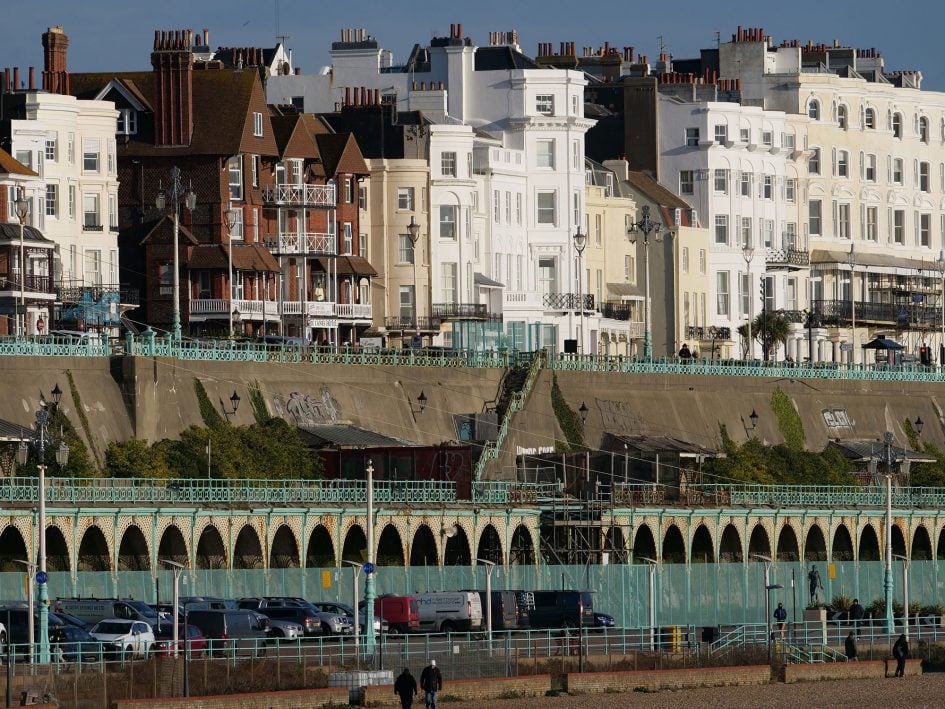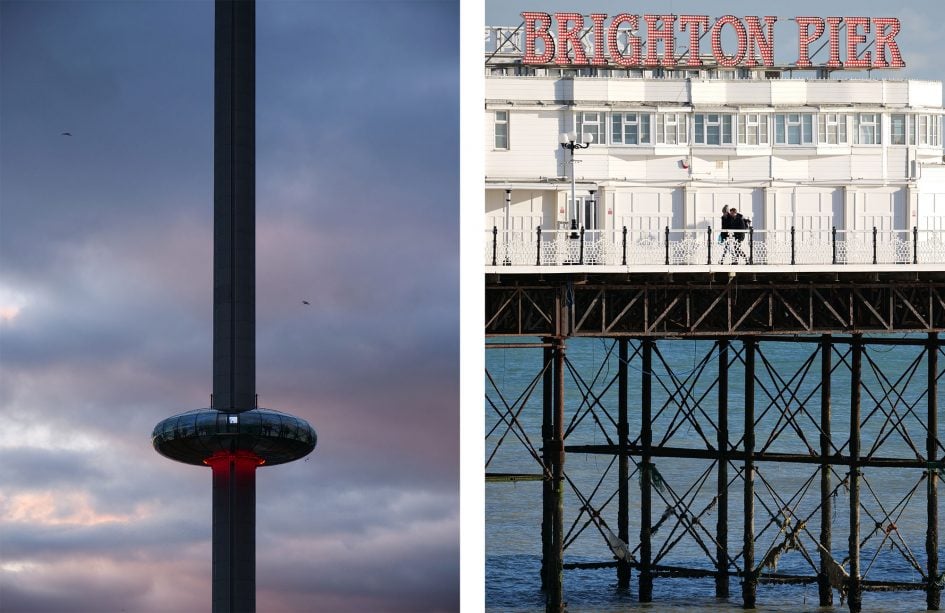 Deploy the tele-converter and you can have even more fun with tight framing. To illustrate this, here's a shot I took of Brighton's old Pier with the Leica 12-60mm at 60mm for a 120mm equivalent field of view. You can see I've captured the entire structure, but none of its fine detail, or what's going on in the sky behind it.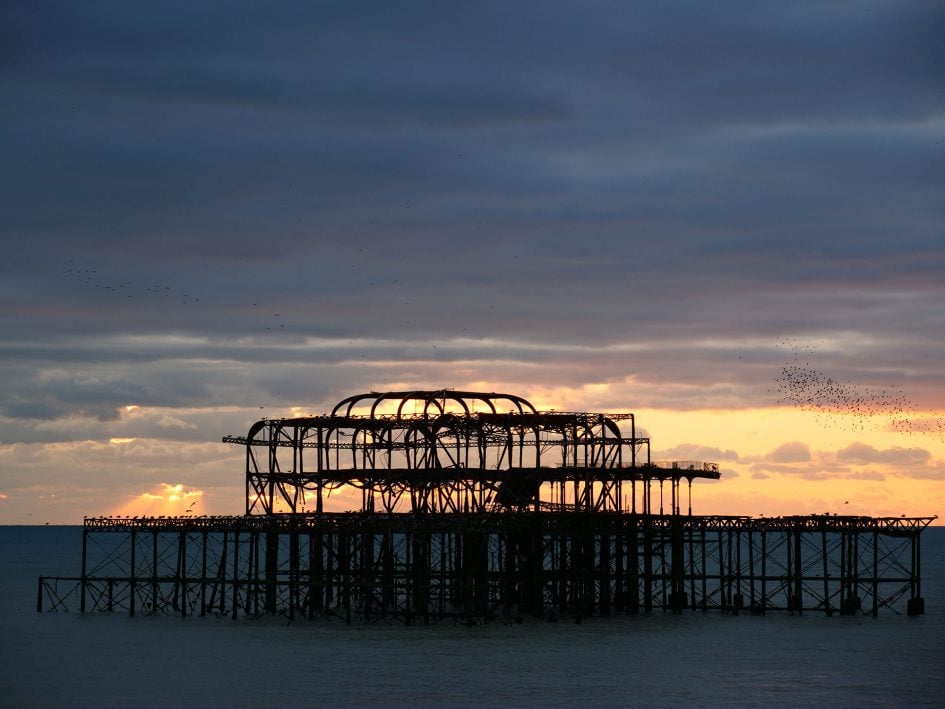 After taking the shot above, I headed down to the beach for a lower angle and switched to the 200mm with the 1.4x tele-converter for an equivalent of 560mm. With a field of view that's almost five times tighter than the shot above you can resolve the dots in the sky as individual birds flocking in their nightly murmuration.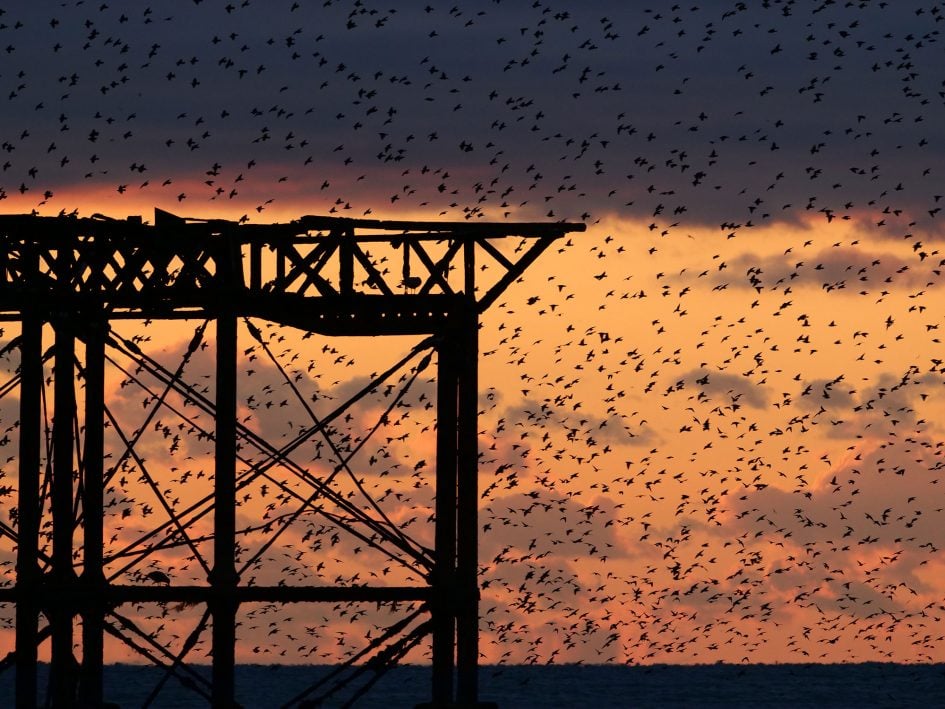 Both the Leica DG 200mm f2.8 and Olympus 300mm f4 PRO offer optical stabilisation that provides around four stops of compensation on either Panasonic or Olympus bodies, but if you want to exploit body and optical stabilisation simultaneously for the greatest compensation of around six stops, you'll need to match the lens to the manufacturer's own body. This means mounting the Leica DG 200mm f2.8 on a recent Panasonic Lumix G body to unlock Dual IS II, or mounting the Olympus 300mm f4 PRO on a compatible Olympus OMD (or PEN if you don't mind the tiny body) to unlock Sync IS. I wish Panasonic and Olympus would make their hybrid stabilisation systems compatible as having access to an extra two stops or so really can make the difference between a shaky and a usuable image when light levels drop.
Here's an example where I managed to handhold sharp images during a night game drive at shutter speeds as low as 1/15. This was only possible on the Leica DG 200mm f2.8 when I had it mounted on a compatible Panasonic Lumix G body, in this case, a Lumix G9. Considering I'd normally need over 1/400 to handhold 400mm equivalent without shake, being able to do this at 1/15 represents around five stops of compensation.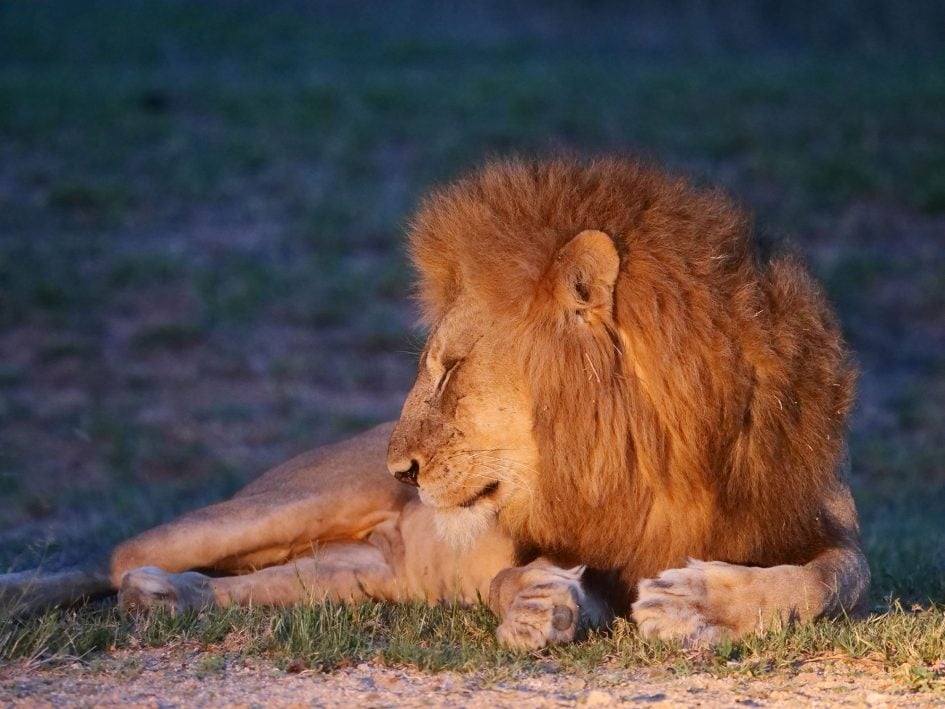 While the long focal length will get you close to faraway subjects, the minimum focusing distance will also let you get close to small ones too. Indeed I found myself frequently exploiting this capability to photograph small creatures, even insects at times. Both of the following images were take at or close to the minimum distance of just over 1m.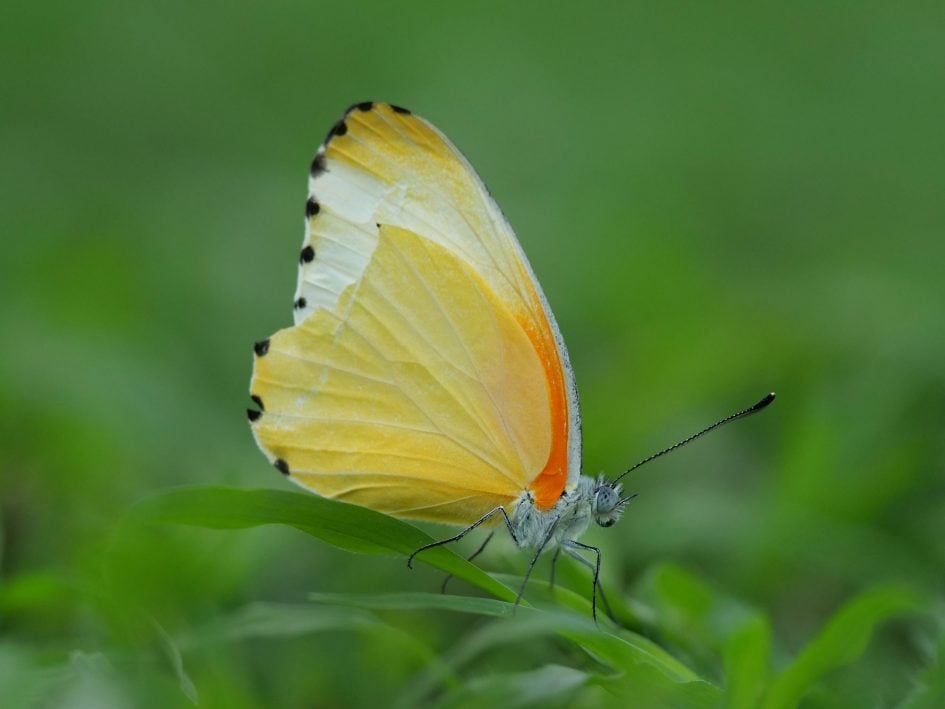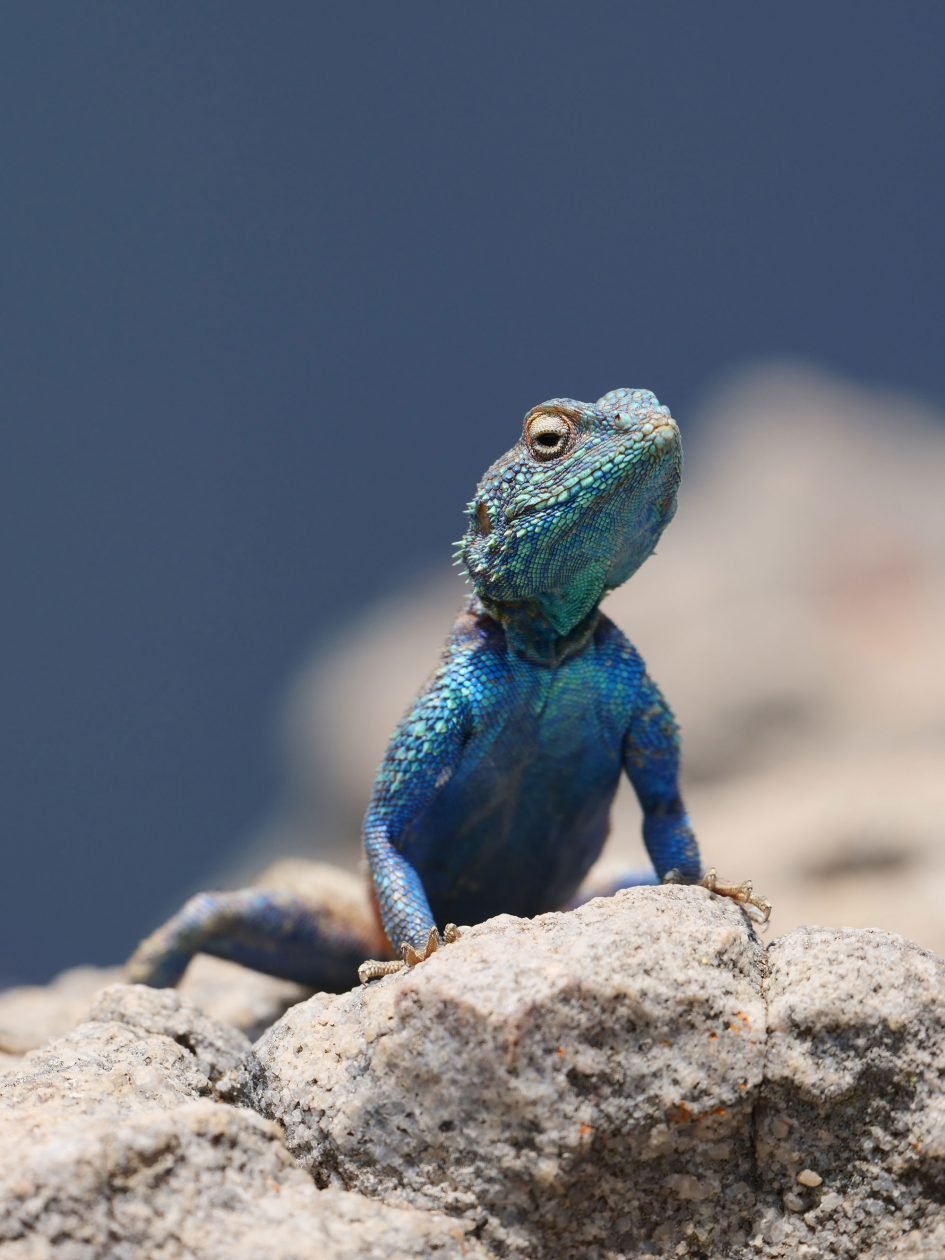 An equivalent focal length of 400mm is a bit tight for traditional portraits, but if you can step back far enough, it'll deliver great results with significant blurring in the background. Here's some examples.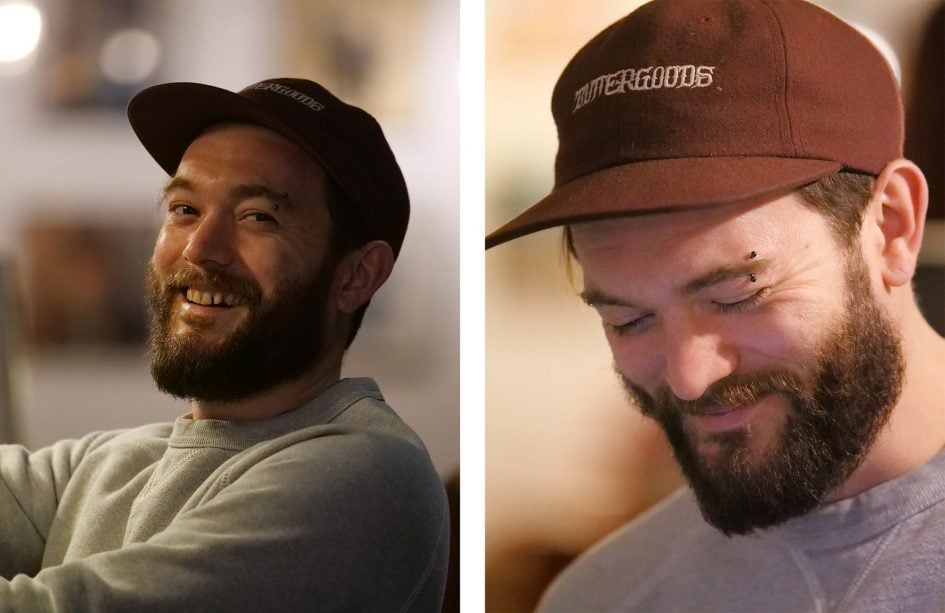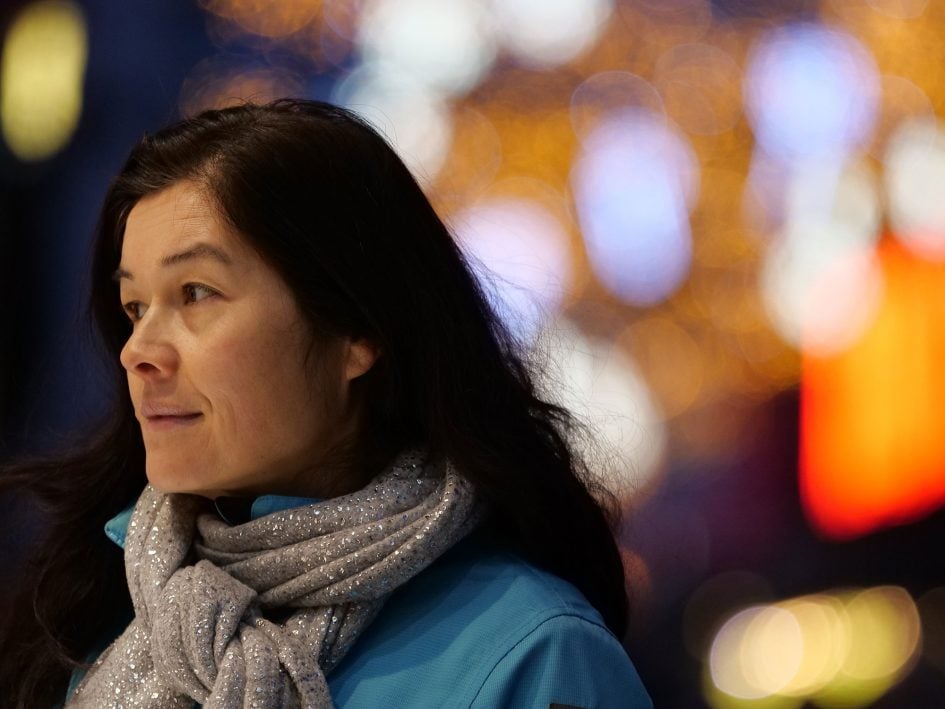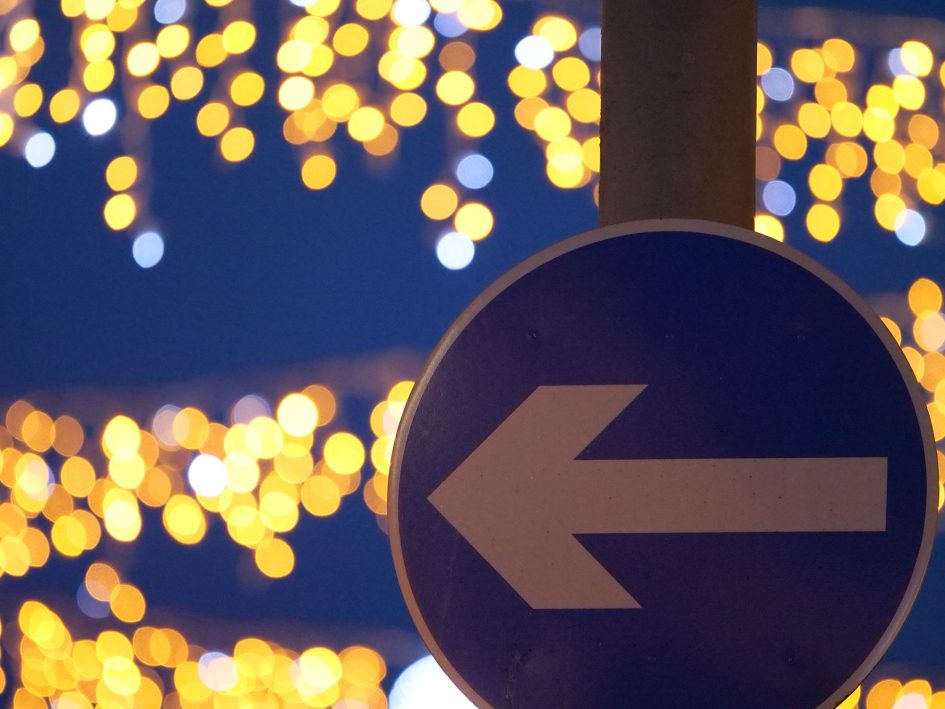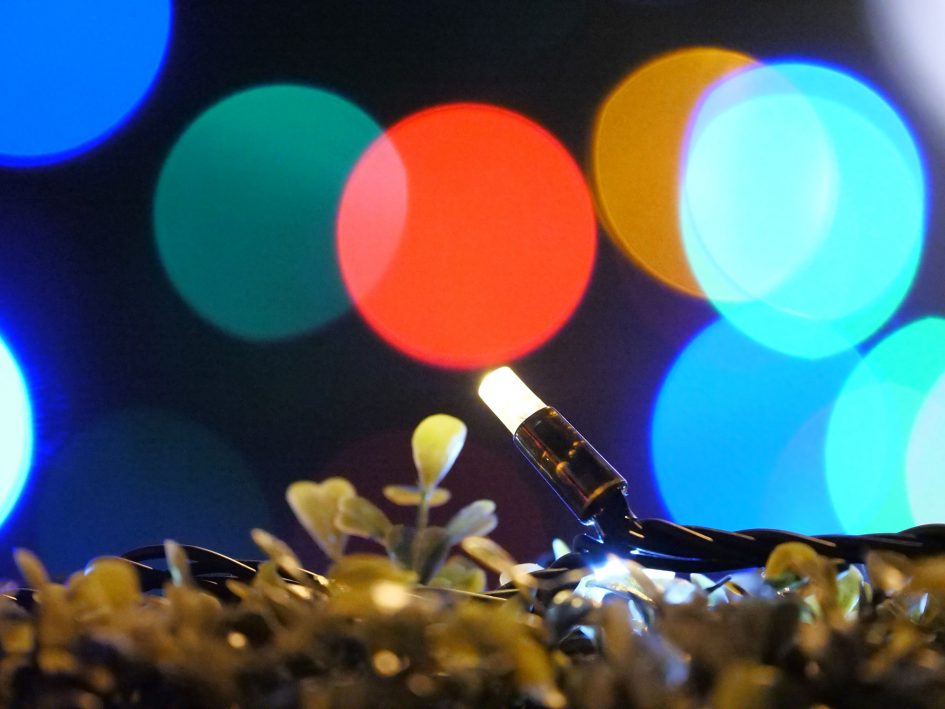 Check back soon for more samples, results and my final verdict!

B&H, or Adorama. Alternatively you could treat me to a coffee!