Leica DG 100-400mm f4-6.3 review
Verdict
The Leica DG 100-400mm f4-6.3 is a high quality super-telephoto zoom for the Micro Four Thirds system. Mounted on an Olympus or Panasonic Lumix, it delivers an equivalent range of 200-800mm, giving it a longer reach than any other native lens in the catalogue and making it ideal for wildlife and sports shooters. It also offers a step-up in optical and build quality over the existing telephoto zooms in the system, albeit at a comfortably higher price too.
In terms of optical quality, the Leica 100-400mm can be successfully used with the aperture wide-open, capturing sharp details across most of the frame. Like most telephoto zooms, it performs best at the shortest end of the range, but even at 400mm, I was very satisfied with the quality. When compared side-by-side with the Lumix 100-300mm, the Leica 100-400mm generally captured crisper details and higher contrast throughout the range while of course also reaching further.
The build quality is also superior to the Lumix 100-300mm Mark I and Olympus 75-300mm telephoto zooms and is the only one of the three to feature dust and splashproof construction; note in January 2017, Panasonic announced an updated Mark II version of the Lumix G 100-300mm which may be optically identical to its predecessor but now features weather-sealing, along with support for Dual IS. Leica and Panasonic have gone the extra mile on the 100-400mm though with some cunning design extras, including a built-in tripod foot and collar, a built-in mini lens hood, and a zoom lock that works at any focal length. The built-in foot and hood are considerate touches as while the lens is supplied with a taller foot and longer hood if required, you may find the built-in ones sufficient, saving you from carrying extras all the time. I certainly found the built-in foot provided enough clearance with my tripod when shooting with either the Lumix GX80 / GX85 or Olympus OMD EM1.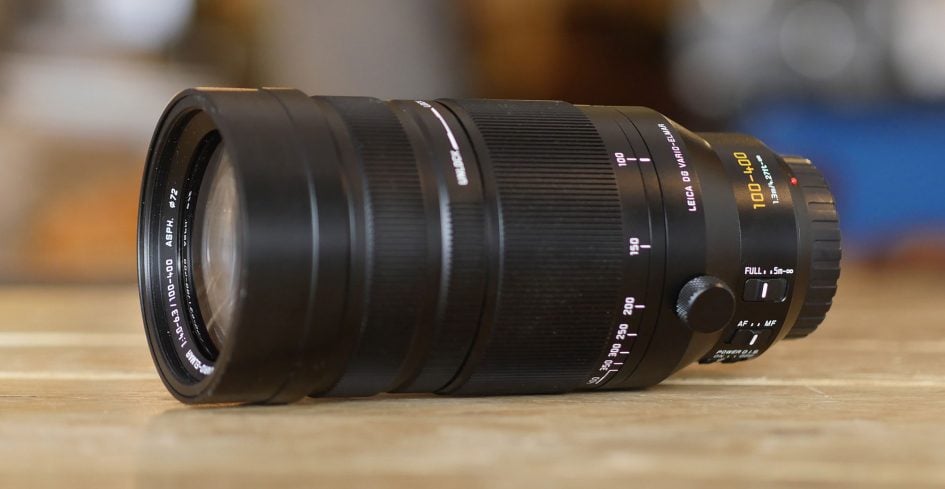 Another benefit the Leica 100-400mm has over its older rivals is superior stabilisation. Not only is the optical stabilisation very effective, but it's compatible with Panasonic's Dual-IS bodies which can exploit the stabilisation of the camera and the lens simultaneously; in tests, this typically allowed me to handhold the Leica 100-400mm at least a stop slower than the Lumix 100-300mm Mark I when both were fitted to a Lumix GX80 / GX85 and set to the same focal length. But I should also mention the built-in IS of the Olympus OMD EM1 alone also proved very effective with this lens, even zoomed to 400mm, and again the new Lumix 100-300mm Mark II now also supports Dual IS which should hopefully see its stabilisation improve.
As you'd hope for a modern lens, the focusing is also very swift. Again when fitted on a Lumix GX80 / GX85, the Leica 100-400mm would snap onto static subjects almost instantly and while it became less confident in much lower light, I still rarely had any problems. Compared directly against the Lumix 100-300mm Mark I (running firmware v1.2), the Leica hunted a lot less in low light, making it preferable when shooting challenging subjects.
I was also pleased to discover the Leica 100-400mm when mounted on the Lumix GX80 / GX85 was also quite effective at tracking subjects in motion, at least under the fair lighting I tested it in. In the main review you'll see examples of cyclists and birds in flight with a respectably high hit-rate. I didn't get to try the lens and body shooting moving subjects in low light, but hope to in the future and report back.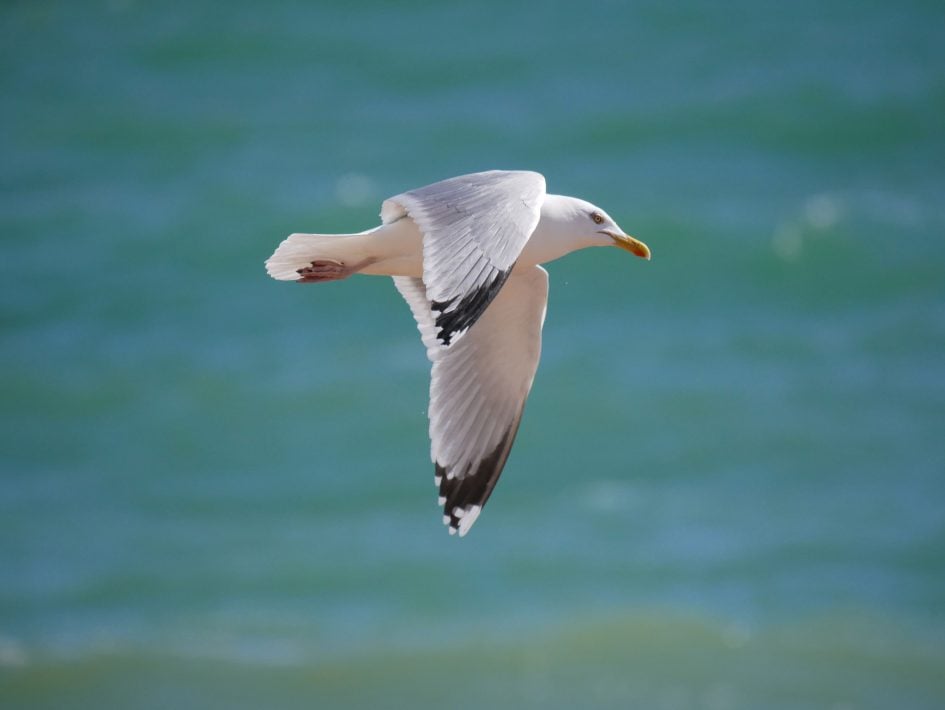 All of this adds up to a lens that'll delight wildlife and sports shooters who use the Micro Four Thirds format; indeed unless you're happy shooting with the fixed focal length of the Olympus 300mm f4, I'd say it's your best bet for a high-end long telephoto.
But equally as noted from the start, it's not a cheap lens. Sure it's roughly in the same ballpark as other 100-400mm lenses, including those from Fujifilm and Canon, but they're designed for larger APS-C and full-frame formats respectively. It's also worth remembering the Lumix G 100-300mm Mark I may now be one of the oldest lenses in the catalogue – not to mention one of the few not to support Dual IS – but it still delivers very respectable quality and reach for the money, along with out-of-focus rendering which looks very similar to the Leica in my tests. And it's yours for roughly one third of the price.
If your budget is tight, then the Lumix G 100-300mm Mark I remains your best bet for a long reach at a low price. You should also consider the newer Mark II version which adds weather-sealing and support for Dual IS. If your budget will stretch to the Leica, you should also consider whether it's worth reaching further to the Olympus 300mm f4. Yes it's more expensive still and obviously lacks a zoom, but it's a stop brighter at 300mm and delivers crisper results too. If you'll be shooting mostly around the 300mm length, especially in low light, it'll serve you better.
But if you want the flexibility of a zoom with top quality optics, build and features, the Leica 100-400mm is the way to go. Like other Leica / Panasonic collaborations, it's priced at the premium-end, but you're getting a step-up over budget zooms in almost every regard: range, sharpness, contrast, focusing, stabilisation, weather-sealing, zoom lock and tripod mounting options. As such it's a classy addition to the Micro Four Third catalogue and fills an important gap for a high-end super-telephoto zoom.
Good points
Flexible 200-800mm equivalent range. Longest in MFT catalogue.
Good quality optics throughout range even when wide-open.
Dust and splash-proof construction.
Built-in tripod foot / collar, built-in hood, zoom lock.
Effective optical stabilisation. Also Dual-IS compatible.
Bad points
A big step-up in price over existing super-tele MFT zooms.