Olympus SP 550 Ultra Zoom - Olympus SP-550UZ vs Panasonic Lumix FZ50 real-life noise
Olympus SP-550UZ vs Panasonic Lumix FZ50 real-life noise
Olympus SP-550UZ results continued…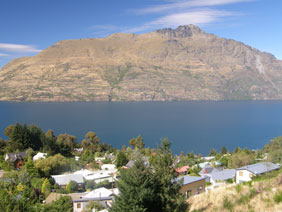 Outdoor / Resolution / Noise / Noise 2 / Corner sharpness / Fringe & macro / Geometry / Vignetting
To compare noise levels under real-life conditions we shot this scene using the Olympus SP-550UZ and Panasonic Lumix DMC-FZ50 at each ISO and their best quality JPEG settings.

The SP-550UZ's noise reduction is on by default, but we've also included samples here with it off for comparison. The image left was taken with the SP-550UZ at 6mm f3.2, using its lowest sensitivity of 50 ISO; the original SHQ JPEG measured 3.51MB. The crops are taken from an area just below and to the left of the centre.
As seen in our studio tests, the SP-550UZ delivers relatively clean results up to and including 200 ISO. At 400 ISO the image quality falls a little, but the big drop occurs at 800 ISO where noise reduction smears out most fine detail; the 1600 ISO result looks seriously smudged.
While many compacts would sensibly give up at this point, Olympus pushes on to offer 3200 and even 5000 ISO modes – settings which even the best DSLRs would shy away from. We're not entirely sure why Olympus bothered with such high sensitivities on a compact, even operating as they do at a reduced resolution of 3 Megapixels, but the results are there at the bottom of the page if you're interested. Suffice it to say they ain't pretty, but this is par for the course for a compact.
To put the SP-550UZ's results into context we've included shots taken moments later using a Panasonic Lumix FZ50 with its standard Noise Reduction settings. Putting aside the most obvious differences in tone and contrast, the FZ50 clearly out-performs the SP-550UZ at 100 ISO – but then to be fair it is a premium 10 Megapixel compact with a Leica lens.
The interesting thing though is to see how quickly the FZ50's quality deteriorates. At 200 ISO, noise reduction is already smearing out detail and at 400 ISO any resolution advantage it had has long gone. Indeed we'd say the SP-550UZ delivers preferable results at 400 and 800 ISO, and there's not a lot in it even at 200 ISO. So ultimately while the SP-550UZ's images may never be completely noise-free, it performs reasonably well up to 400 ISO and compares favourably against rival super-zoom cameras. To see how a budget DSLR would handle the same scene, see our Nikon D40 review.
Olympus SP-550UZ
(NR off)

Olympus SP-550UZ
(NR on / default)

Panasonic Lumix FZ50
(standard NR)

50 ISO

50 ISO

50 ISO not available

100 ISO

100 ISO

100 ISO

200 ISO

200 ISO

200 ISO

400 ISO

400 ISO

400 ISO

800 ISO

800 ISO

800 ISO

1600 ISO

1600 ISO

1600 ISO

3200 ISO (3 mpixel)

3200 ISO (3 mpixel)

3200 ISO
(HS mode / from earlier test)

5000 ISO (3 mpixel)

5000 ISO (3 mpixel)

5000 ISO not available