Olympus SP 550 Ultra Zoom - Olympus SP-550UZ vs Panasonic Lumix FZ50 outdoor scene
Olympus SP-550UZ vs Panasonic Lumix FZ50 outdoor scene
Olympus SP-550UZ results continued…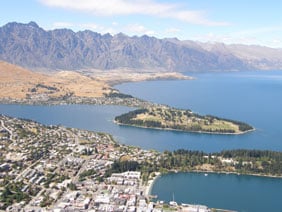 Outdoor / Resolution / Noise / Noise 2 / Corner sharpness / Fringe & macro / Geometry / Vignetting
To compare real-life performance we shot the same scene with the Olympus SP-550UZ and the Panasonic Lumix FZ50 within moments of each other. The lenses on both cameras were adjusted to deliver identical fields of view.

Both cameras were set to Program, their lowest sensitivities and their best-quality JPEG modes, and the crops below are taken from the originals and presented here at 100%.

The image left was taken with the Olympus SP-550UZ at 6mm f3.2; the original JPEG measured 3.57MB.
Both cameras may have captured identical fields of view, but thanks to the difference in resolution – 7.1 versus 10 Megapixels – the SP-550UZ's crops below show a slightly larger area. Despite its higher resolution sensor though, the Panasonic FZ50's crops don't appear to contain any greater detail than the SP-550UZ. Both sets of crops show roughly the same degree of real-life detail, and if anything, the FZ50's somewhat aggressive noise reduction is already visibly kicking-in and smearing detail even at its lowest 100 ISO. This is particularly apparent in the mountain range and the foliage in the first and third row of crops.
So while the SP-550UZ's image is lacking the default punchiness you'd expect from a consumer compact, it's certainly managing to record a decent degree of detail – and if you'd like punchier images you can manually increase the contrast and saturation if desired.
| | | |
| --- | --- | --- |
| Olympus SP-550UZ | | Panasonic Lumix FZ50 |
| | | |
| 1/400, f3.2, 50 ISO | | 1/400, f5.6, 100 ISO |
| | | |
| | | |
| 1/400, f3.2, 50 ISO | | 1/400, f5.6, 100 ISO |
| | | |
| | | |
| 1/400, f3.2, 50 ISO | | 1/400, f5.6, 100 ISO |

Olympus SP-550UZ JPEG versus RAW comparison

To evaluate the effect of the SP-550UZ's in-camera processing and compression, we recorded a best-quality JPEG followed by a RAW version of the same scene immediately afterwards. The JPEG and 'ORF' RAW files measured 3.6MB and 10.2MB respectively.
Since Adobe Camera RAW wasn't yet compatible with the SP-550UZ's ORF RAW files (v3.7 at the time of writing), we used the supplied Olympus Master 2.0 software to process the file. As always, we used the default RAW processing settings (and 'As Shot' White Balance), saved the file as a 16-bit TIFF, then opened it in Photoshop, before converting to 8-bit then cropping and saving using the same JPEG settings as above.
Olympus SP-550UZ JPEG versus RAW

JPEG, 1/400, f3.2, 50 ISO

RAW conversion, 1/400, f3.2, 50 ISO
Using the default Olympus Master settings, the processed RAW sample above right is clearly much less sharp than the in-camera JPEG above left. By increasing the sharpness though, it's possible to deliver a similar result to the JPEG, although to our eyes there was no greater apparent detail in this particular RAW file. As always, different source material, not to mention different RAW converters may deliver different results.