Olympus µ 790 SW / Stylus 790 SW
Olympus µ 790 SW / Stylus 790 SW versus Pentax Optio Z10 real-life noise
Olympus Stylus 790 SW results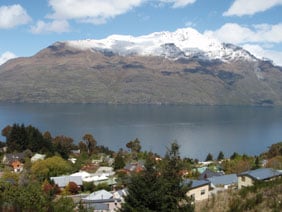 To compare noise levels under real-life conditions we shot this scene with the Olympus Stylus 790 SW and Pentax Optio Z10 within a few moments of each other using each of their ISO settings in Auto modes. The lenses on each camera were adjusted to deliver the same field of view.
The image left was taken with the Olympus Stylus 790 SW at 7mm f5.6 and with a sensitivity of 80 ISO; the original JPEG measured 2.92MB. The crops are taken from an area just below and to the left of the centre and presented here at 100%.
Like our first results page, the crops below immediately reveal the Olympus 790 SW suffering from noticeable softness due to both optics and image processing. In terms of noise and noise reduction, the 790 SW delivers its best results at 80 and 100 ISO, but even at 200 ISO there's a noticeable drop in quality if you're pixel-peeping at 100%. At 400 ISO, image quality falls again dramatically in this particular composition.
While the Pentax Optio Z10 is far from perfect itself, most would find its output far preferable from the examples below. Now for more real-life examples across its sensitivity range, check out our Olympus 790 SW sample images page.
Olympus

µ


790 SW / Stylus 790 SW

Pentax Optio Z10

80 ISO

64 ISO

100 ISO

100 ISO

200 ISO

200 ISO

400 ISO

400 ISO

800 ISO

800 ISO

1600 ISO

1600 ISO

3200 ISO not available

3200 ISO