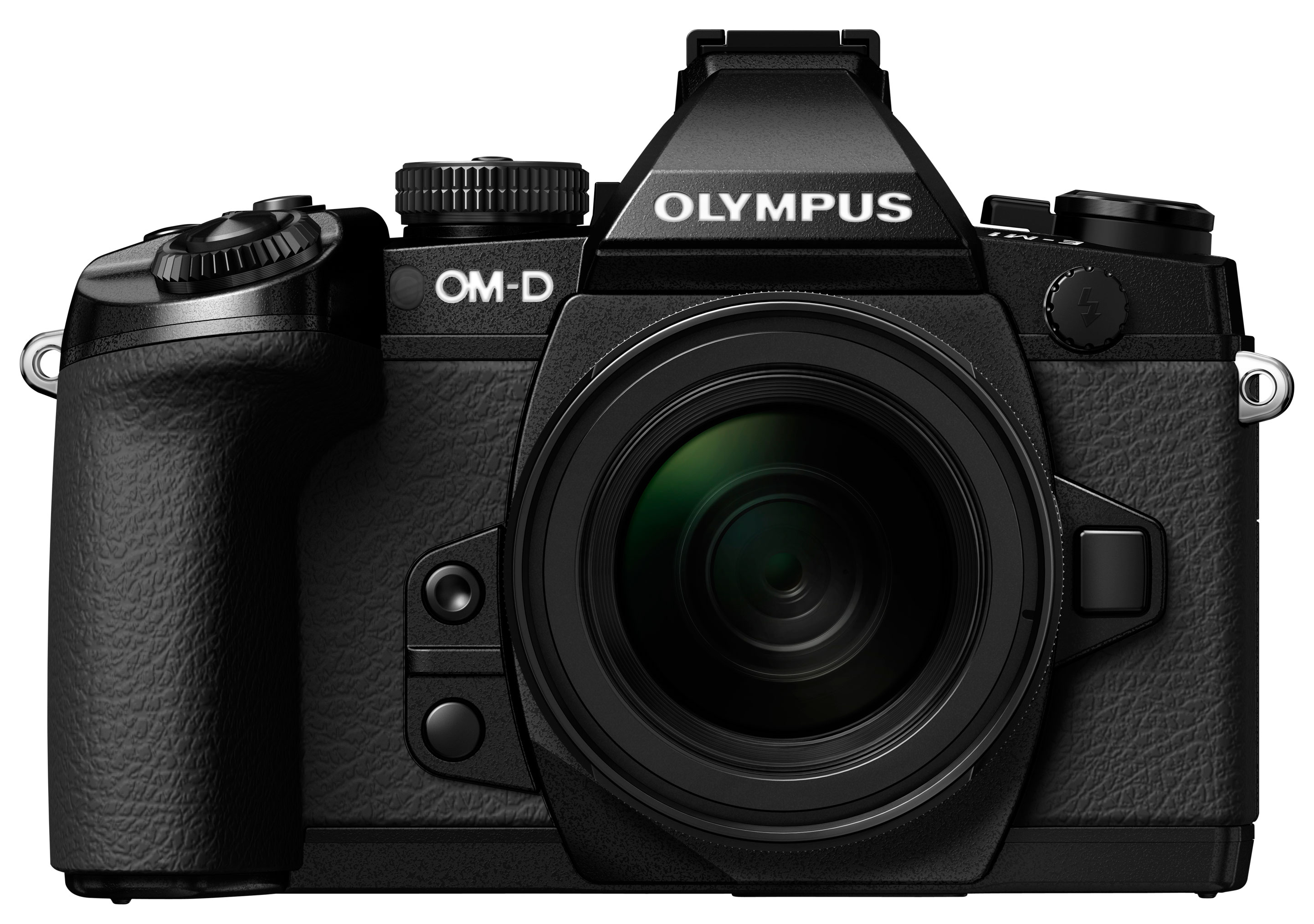 Verdict
The Olympus OMD EM1 is a very welcome high-end addition to the Micro Four Thirds family, and mirrorless cameras in general. Until now, most mirrorless cameras have been sub-$1000 models which, while representing the bulk of camera sales, have meant the mirrorless concept has been perceived by many as a non-professional option. Now models like the OMD EM1, along with Sony's full-frame A7 and A7r, are pushing the capabilities and performance to compete with true semi-pro DSLRs, making them desirable options for demanding enthusiasts or those who make a living from photography.
As a semi-pro option I'd say the OMD EM1 is a triumph. It has a tough weatherproof body that handles like a dream, feeling great in your hands with highly customizable but always intuitive and comfortable controls, sports one of the best electronic viewfinders around that actually delivers a slightly bigger view than a full-frame DSLR, boasts highly effective built-in stabilisation which works with any lens you attach, enjoys fast single AF speeds and can rattle-off bursts at 10fps. On top of this you get built-in Wifi with great smartphone remote control, focus peaking, a 1/8000 shutter and an enhanced version of Olympus's Live Time / Live Bulb mode which lets you peek at long exposures as they build-up, reminiscent of developing a black and white print in a darkroom.
It's for all these reasons the EM1 takes the top position in my Mirrorless camera guide – it's a confident and well-thought-out all-rounder that's a joy to use and hard to beat for the money. But the EM1 isn't just trying to be one of the best mirrorless cameras, but also a desirable successor to the E5 DSLR. In this respect Olympus has done a good job with the on-chip phase detect AF system delivering noticeably better AF performance with older Four Thirds lenses than previous mirrorless models, although they still feel slower and less confident than native lenses. As such while the experience with Four Thirds lenses remains better than using any PEN, OMD or Lumix G body to date, I'd still class the capability as a bonus rather than something I'd be happy using exclusively or in demanding conditions.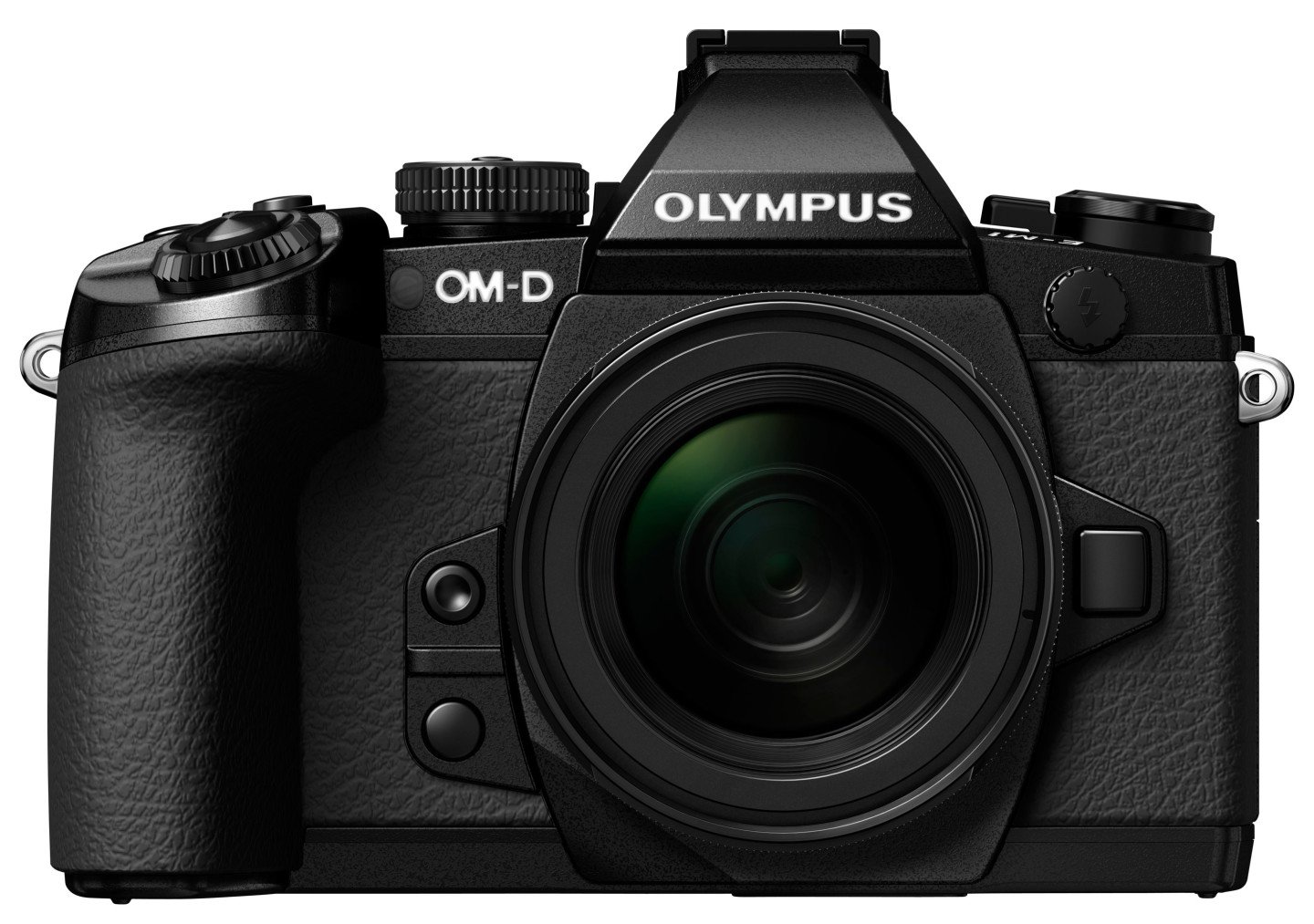 Of all the handling upgrades it's also important to note the image quality has essentially stood still since the EM5 and EP5. Yes it's the first Olympus camera with no optical low pass filter, but under close examination of RAW files I honestly couldn't see any significant difference between it or the EM5, or indeed the GX7. Presumably the OLPF on previous models was already pretty weak. The bottom line here is don't consider the EM1 if you're after improved image quality over previous models alone. See my Olympus EM1 quality pages for a detailed analysis.
Likewise for autofocusing with native lenses. The EM1 may have more contrast-based AF areas at its disposal, along with embedded phase-detect AF points on the sensor, but in my side-by-side tests with the EM5 neither made a significant difference in terms of AF speed or continuous focusing with native Micro Four Thirds lenses. The built-in stabilisation may remain a triumph of engineering, but it too delivered pretty much the same results to the EM5 in my tests. Continuous shooting may be a little faster than the EM5, but again only by a small amount. So if you're looking for significant upgrades in image quality, AF with native lenses, stabilisation and shooting speed, the EM1 isn't going to give you them over the EM5.
I should also mention in my long exposure tests I found the EM1 actually suffered from many more hot pixels than the EM5 when noise reduction on both was disabled. No problem says Olympus, we recommend you keep noise reduction enabled on the EM1 – and indeed I can confirm the EM1 essentially matches the EM5's quality for long exposures when both have NR turned on. But not everyone can wait around for a dark frame (of the same exposure time) to be recorded. If you're shooting a rapidly changing sunrise or sunset, a busy fireworks display or wanting to stack multiple images for extended star trails, you'll ideally want to shoot long exposures without noise reduction enabled, and this is where the EM1 is out-performed by the EM5. See my Olympus EM1 long exposure noise page for full details. But to put it in perspective it will only affect a small number of photographers and it's important to say the Live Bulb and Live Time modes remain a superb feature to have for long exposure photography which the EM1 enhances with a live histogram and a useful stopwatch timer.
While the EM1 is a lovely camera to use for stills photography, I do get the feeling Olympus either doesn't see the point of video or have the resources to do it justice, as the EM1 remains several generations behind what Panasonic and Canon are doing. There may now be a microphone input, but limiting the video frame rate to 30fps only means anyone shooting under artificial light in 50Hz regions – like Europe – will capture footage which can suffer from undesirable strobing effects. It'll also alienate professional film makers who want 24fps. Then there's the smaller things like focus peaking being disabled for video, the potentially useful phase detect AF not being implemented during movies and the timelapse / miniature modes only encoding at slow frame rates resulting in unnecessarily jerky footage. It's such a shame as the built-in IS works an absolute treat for video, and this alone could make Olympus cameras the choice of videographers if only the overall capabilities were brought up to scratch.
The Wifi functionality may have been improved from the EP5, but it still only works with a smartphone or tablet – there's no laptop or desktop control options, nor the ability to connect direct to online services from the camera. To be fair this doesn't bother me personally too much, but I know of some who will find it frustrating.
Some will also criticize the body price compared to DSLRs with slightly bigger APS-C sensors; it's even approaching the most affordable full-frame bodies like the Sony A7 and Canon EOS 6D which boast sensors four times larger. But sensor size is only one part of the story. Few of the comparably-priced DSLRs have weather-sealed bodies and built-in stabilisation, nor do most deliver viewfinder images that are as large. Sure, the EM1's viewfinder may not be optical, but remember electronic viewfinders have many benefits of their own including a wealth of previews and overlays. And returning to sensor size, bigger chips may offer shallower depth of field effects for the same f-number and boast lower noise and higher dynamic range, but don't forget it's also harder to make lenses that are as well corrected into their corners. In contrast, there are many small and light Micro Four Thirds lenses which deliver extremely sharp detailed images across the entire frame, and for some photographers, that is more important than obliteration by shallow depth of field or the ability to shoot at 25,600 ISO.
So in terms of pricing, I think Olympus has actually got it right, although it does now make the older EM5 look like a bargain. Indeed the gap between the EM5 and EM1 could get you a nice lens, so many may opt for that route instead. Speaking of which before my final verdict let's see how the EM1 stacks-up against the EM5 and the Sony A7.
Olympus OMD EM1 vs EM5
The EM5 launched the OMD series a year and a half prior to the EM1 and has been an enormous success – indeed it remains one of the best-selling mirrorless cameras around, so it's no surprise to find Olympus continuing it in the range alongside the new EM1. The EM1 is however a higher-end model, so displaces the EM5 to become the new flagship model in the range. As such beyond a smaller body and a lower price, there's few benefits the EM5 has over the EM1.
But first, what do they have in common? They share the same 16 Megapixel resolution, both feature built-in stabilisation which works with any lens you attach, both have weatherproofing, both have built-in electronic viewfinders and tilting 3in touchscreens and neither has a built-in flash, instead relying on external units which mount on the hotshoe – and both come with the same mini flash accessory.
In its favour, the EM1 features phase-detect AF points on the sensor which allow it to autofocus more quickly and continuously with older Four Thirds lenses, no optical low pass filter on the sensor (which might deliver crisper results but didn't in my tests), it has a larger and more detailed electronic viewfinder, a higher resolution screen, built-in Wifi with smartphone remote control, a PC Sync port for external lighting, an input for external microphones, a neat colour adjustment interface, slightly faster continuous shooting (10fps vs 9fps), it's freeze-proof down to -10 Celsius, offers focus peaking for stills, a lower sensitivity option of 100 ISO and a faster shutter speed of 1/8000. The body is also chunkier with twin dials on the top and a considerably larger grip as standard that makes it easier to hold, especially when shooting with larger or heavier lenses, such as legacy Four Thirds models.
In its favour, the EM5 is noticeably smaller – 9mm narrower, 4mm shorter and 21mm thinner – not to mention 71g lighter. To be fair the EM1 remains comfortably smaller and lighter than a mid-range of semi-pro DSLR, but the fact is the EM5 is smaller and lighter still, and some people, myself included, really value the more compact size especially when travelling. The EM5 also has a neat two-stage grip that lets you beef-up the thickness or go the whole-hog with portrait controls. And of course the EM5 is considerably cheaper – as a simpler model that's 18 months older, it can actually be bought for around two thirds the price of the EM1 which leaves you plenty of money to buy, say a decent lens. Interestingly the EM5 also doesn't suffer from the EM1's hot pixels when shooting long exposures without noise reduction which could make it more attractive to photographers who can't hang around for a dark frame to be recorded.
Should existing EM5 owners upgrade? That's a tricky one to weigh-up. In my tests the EM1 didn't deliver superior image quality, and again in terms of shooting long exposures without noise reduction, was actually worse. The phase detect AF points certainly help if you're using older Four Thirds lenses, but if you shoot with native Micro Four Thirds lenses the EM1's AF is barely better than the EM5. Despite claims by Olympus I also found the built-in stabilisation was roughly similar on both models. So I wouldn't upgrade if you're looking for better quality, AF or stabilisation.
Size-wise, if you use the EM5 with its optional grip, you won't be too concerned by the EM1's dimensions, but if you mostly use the EM5 bare, then the new model will seem larger and will occupy more space in a cramped bag. The built-in Wifi and potential for smartphone remote control is genuinely useful, and if you shoot with large apertures in bright conditions or capture fast action you'll value the 1/8000 shutter. As an existing EM5 owner, I think the most attractive aspect of the EM1 is actually its viewfinder – it's so much larger and sharper than the EM5 it's hard to go back, and the control system is certainly very nice.
But one thing's for certain: the OMD EM5 remains a superb camera, especially if you find the compact size appealing. It's testament to how much Olympus got right that even 18 months later with a better-featured model, it's still a lovely camera to own and use. It would also be remiss of me not to mention rumours that Olympus may introduce an updated EM5 in the near future which shares some of the EM1's features but maintains the smaller form factor and perhaps the EM5 sensor.
See my Olympus OMD EM5 review for more details.
Olympus OMD EM1 vs Sony Alpha A7
Until recently wanting a full-frame camera meant either lugging around a big, heavy and expensive DSLR, or opting for a compact but even more expensive Leica M or Sony RX1. With the launch of the Alpha A7 and A7r, Sony has turned that notion on its head, offering a pair of full-frame mirrorless cameras that are roughly the same size as the OMD EM1 and in the case of the A7, not that much more expensive. Given the A7 sports a sensor that's four times the size of the EM1, you'd think it'd hold all the trump cards, but there's a great deal in the EM1's favour that's important to weigh up. As even though you might think you want a full-frame sensor, you may end up better-served by one that's much smaller.
Both cameras actually share a surprising amount in common. They both have weather-sealed bodies that are roughly similar in size, electronic viewfinders with approximately the same image size and detail, they both have 3in tilting screens, built-in Wifi, focus peaking, eye-detection, 1/8000 fastest shutter speeds, and lots of controls and customisation. Neither has a built-in flash.
Starting with the A7, its major advantage is the big sensor, four times the surface area and with 50% more pixels. It'll come as no surprise to learn the A7 will deliver more detailed images and lower noise too at high sensitivities. The full-frame sensor on the A7 also means there's no coverage or depth-of-field reduction to factor in, so an f2.8 lens will actually deliver the same potential blurring effect as f1.4 on Micro Four Thirds. In addition the A7's focus peaking works during video, it has a panorama mode, 1080p video at 60p / 50p and 24 / 25p, a headphone jack, adjustable audio levels, there's NFC to aid the initial Wifi negotiation with compatible handsets, and the chance to extend its capabilities via downloadable apps.
In its favour, the OMD EM1 has very effective built-in stabilisation which works with any lens you attach, a touch-screen which lets you tap to reposition the AF area or pull-focus during video, deeper bracketing, considerably faster single AF, faster continuous shooting at up to 10fps (albeit reducing to 6.5fps with AF), a neat Live Time mode which reveals the image building up over a long exposure and built-in timelapse facilities. Arguably its trump card though is access to the broadest and most mature native lens catalogue of any mirrorless system which includes many small and high quality primes.
For me the combination of quicker handling, built-in stabilisation and plenty of native lenses makes the EM1 a better all-round camera for most people, and while the sensor is lower resolution and four times smaller, the detail is still enough for most purposes and the size allows high quality small lenses to be made which are sharp into the corners. The EM1 also works out considerably cheaper if you factor-in buying some native lenses too – the Zeiss primes for the Sony are very nice, but not cheap.
There's a lot to weigh-up, but if you feel full-frame remains the way forward for you, then the Alpha A7 is a compact and innovative camera that I can highly recommend.
See my Sony Alpha A7 review for more details.
Olympus OMD EM1 final verdict
I've said it before and I'll say it again: the Olympus OMD EM1 is a triumph, a highly satisfying camera that I can highly recommend to anyone who wants semi-pro performance and handling without the heft of a traditional DSLR. If you're looking for a high-performance mirrorless camera or DSLR, the EM1 should be high on your shortlist.
I've gone over the highlights in detail above and throughout my review, but consider what you get for your money: a compact weatherproof body with one of the most ergonomic and customizable control systems around, built-in stabilisation that works with any lens you attach, a large and detailed viewfinder, quick single AF performance with native lenses, 10fps continuous shooting (with focus locked) and an extensive feature-set which includes Wifi with decent smartphone remote control, focus peaking and a fastest shutter of 1/8000.
This all makes the EM1 one of the best all-rounders at its price point, but it's not perfect for all types of photography. Despite the presence of on-chip phase-detect AF points, the continuous autofocusing performance remains below that of a DSLR which rules it out for sports or action photography when the subject is approaching or receding at high speed.
If you regularly shoot at 1600 ISO or above, you'll also get lower noise from a camera with a bigger sensor, although you'll really need to skip APSC and go for full-frame to see a significant difference. Some photographers also simply desire more than 16 Megapixels and extremely shallow depth of field effects, both of which are easier to achieve with larger formats, although again full-frame is the way to go if that sounds like you. Long exposure fanatics who don't wish to use noise reduction should also beware of hot pixels on the EM1, although if you can accommodate the time taken to capture a dark frame, the results can look great. And while the built-in IS is a boon when handholding video, the EM1 remains a basic camera for movies compared to the latest Canon and Panasonic bodies; it's certainly not a pro video camera.
But if these weaknesses don't apply to you then I'd seriously recommend checking out the EM1, even if you're on the fence about resolution and sensor size. If it reassures you, I've been delighted with the quality from Micro Four Thirds since adopting it as my primary system two years ago. For me it's all about having a small body with fast AF under all conditions and access to a wide selection of compact and sharp lenses – personally speaking I'd sooner have sharp details across the frame than lower noise above, say, 1600 ISO, and by using bright prime lenses I can easily achieve shallow depth of field effects.
Which only leaves me to once again say I really enjoyed shooting with the OMD EM1 over my extended test period. It's one of the most satisfying all-round cameras I've tested and, with the few small caveats noted above, is one I can highly recommend to anyone shopping for a highly capable mirrorless or DSLR at this price point.
Good points
Excellent image quality with very usable OOC JPEGs.
Weather-proof body.
Built-in stabilisation works with any lens you attach.
Superb ergonomics, controls & customization.
Large & detailed electronic viewfinder. One of the best.
Titling touch-screen.
Very fast single AF speed with MFT lenses.
Fast continuous shooting: 10fps (without AF).
Built-in Wifi with excellent smartphone remote control.
Innovative Live Time & Live Bulb for long exposures.
Seven-frame AEB & optional HDR modes.
Interval timer with timelapse movie option.
Best AF support for Four Thirds lenses on MFT body.
Compatible with the broadest native mirrorless lens catalogue.
Bad points
Image quality no better than EM5 or GX7.
Continuous AF isn't as confident as a DSLR using v/f.
Phase Detect AF not used for movies or MFT lenses.
Movies only available at 30fps.
Focus peaking only for stills, not movies.
Timelapse & miniature movies encoded at low frame rate.
Only one memory card slot.
No silent / electronic shutter option.
Screen isn't fully-articulated. It only tilts.
Hot pixels on long exposures without NR.
Flare issues when used with Lumix 7-14mm.