In depth
The Olympus TOUGH TG-5 is the latest in the company's massively popular line of rugged waterproof compacts. Olympus launched the Tough brand back in 2009, but it wasn't until the TOUGH TG-1 in 2012 that people really started to take notice. Now, the TOUGH range is highly respected among outdoor adventurers and the brand that other manufacturers look to emulate.
The TG-5 was launched in May 2017 replacing the two year old TG-4. As before, it's waterproof to a depth of 15 metres, can withstand a drop from 2.1 metres, is freezeproof down to -10C, crushproof to 100Kg and dustproof. It retains the older model's 4x optical zoom with an equivalent range of 25-100mm but updates the sensor, swapping the earlier 16 Megapixel chip for a 12 Megapixel one, a welcome move which should result in better noise performance and overall image quality, not to mention an increase in the sensitivity range to 12,800 ISO. The new sensor is paired with the same TruePic VIII processor used in the company's flagship mirrorless model, the OMD EM1 Mk II.
Among other benefits, the new sensor and processor pairing delivers 4k movies, Pro Capture continuous shooting, improved continuous shooting speeds, focus stacking and bracketing and continuous RAW shooting.
Like the TOUGH TG-4 before it, the TG-5 boasts a raft of environmental sensors, including GPS, a manometer for altitude and depth measurement, and an electronic compass. These are now joined by an external thermometer for measuring air and water temperature. Other improvements include a new control dial, a locking mechanism on the accessory mount, dual-pane anti-fog glass in front of the lens, and an updated menu system similar to that used on mirrorless models.
The TG-5 isn't the only new rugged waterproof camera to be released this year, in January 2107 Fujifilm announced the FinePix XP120. With a 5x optical zoom and a 16.4 Megapixel sensor, the XP120 is waterproof to a depth of 20 meters, freezeproof to -10C and shockproof from 1.75m. It's around half the price of the TOUGH TG-5 but lacks some of its sophistication and features such as built-in GPS and thermometer, 4K movies and RAW shooting. Read on to see which is the best rugged waterproof compact for you.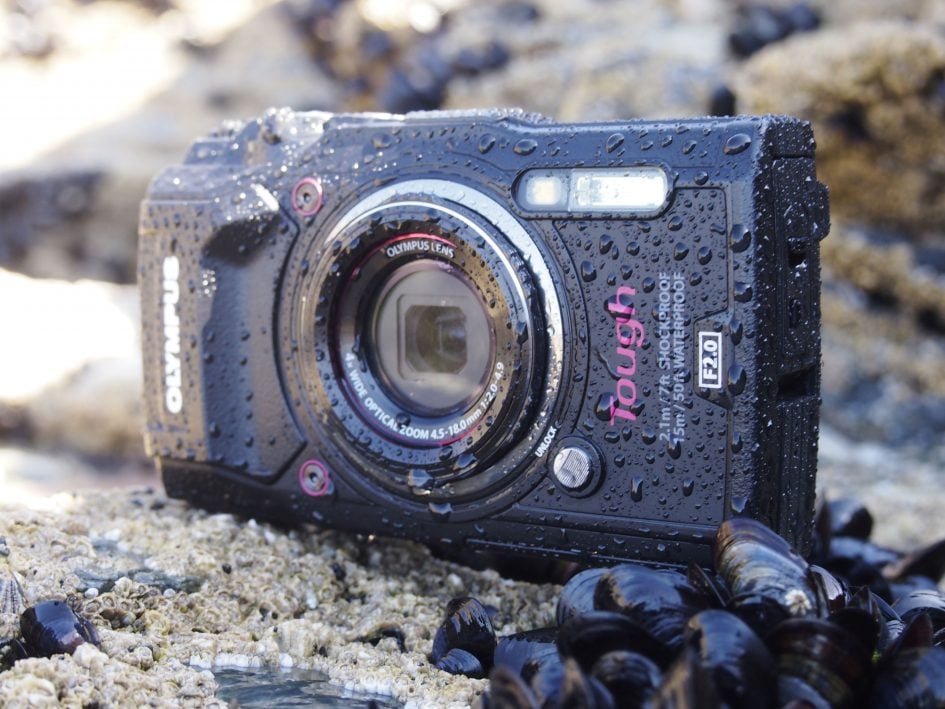 Olympus TOUGH TG-5 Design and controls
The TG is little changed in appearance from its predecessor, from the front the only way to tell them apart is by the button that you press to unlock the lens accessory mount. If you look carefully you can also glimpse the new control dial which is mounted on the top panel on the right corner – more or less where the zoom rocker is on the earlier TG-4. That's moved to a more conventional position on a collar around the shutter release. There's a nice big knob on the front, so it's easy to operate with cold hands or even with gloves on
There's one other new control on the top panel and that's a switch that allows you to turn GPS logging on and off. It's so much better to be able to do this without having to access the menus. GPS logging puts a lot of demand on the battery and it's not something you'll want running the whole time if you're not making use of it. But in the kind of environments the TOUGH TG-5 is designed for, or even if you're just messing around in the pool, it's easier to leave it on than go delving in the menu when you're hands are wet, or cold, or gloved (or, god forbid, all three). Now you can just flip the switch to turn in off and conserve battery power. You don't need the logging on for GPS location data to be recorded to your photos as you shoot.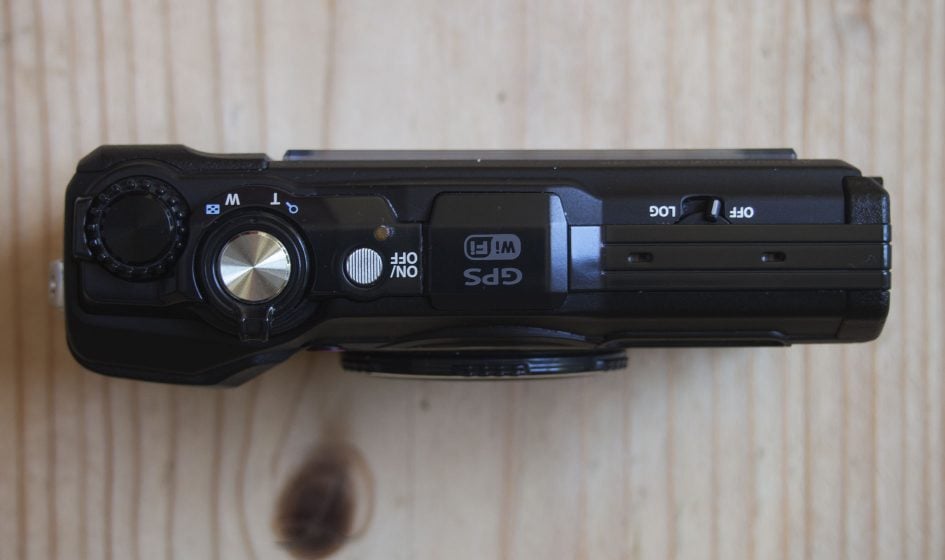 The position and design of the new control dial means it can be operated from the front or rear of the camera – with either your index finger or thumb.The rim has big indents, almost like a cog in fact, so, again, it's easier to operate in the cold or, just about, with gloved fingers. My feeling is that it could have been a little bigger, but that might make it prone to accidental movement. That's something I didn't have a big problem with, though there were a couple of occasions when I discovered I was inadvertently shooting with +1/3EV exposure compensation. The dial is used to select the aperture in Aperture priority exposure mode and for exposure compensation in all other modes. You can also use it instead of the four-way controller to scroll through horizontal menu selections and for playback.
On the back everything is in the same place as on the TG-4, but the mode dial has a new addition. As before there are the Program auto and Aperture priority shooting modes, followed by two custom positions, C1 and C2, Underwater, microscope and scene mode positions. What's new is a dedicated movie mode position. You can shoot movies with the mode dial in any position, but this puts the screen into 16:9 view and provides access to the 4K and high speed movie modes.
Screwed to the right side is a robust-looking metal bar for attaching a strap. The supplied strap isn't particularly well suited for active use, though. The design and materials are similar to a compact neck strap, in other words it's a stitched fabric strap, but with a single attachment and a loop big enough to fit your hand through. The problem is the loop is very loose fitting (I could fit both my hands through it) so you still need to keep a firm grip on the camera at all times – which can be tricky if you're swimming, climbing, snowboarding or whatever. Having said that the strap and mount on the Fujifilm FinePix XP120 is of a similar design but a lot less robust.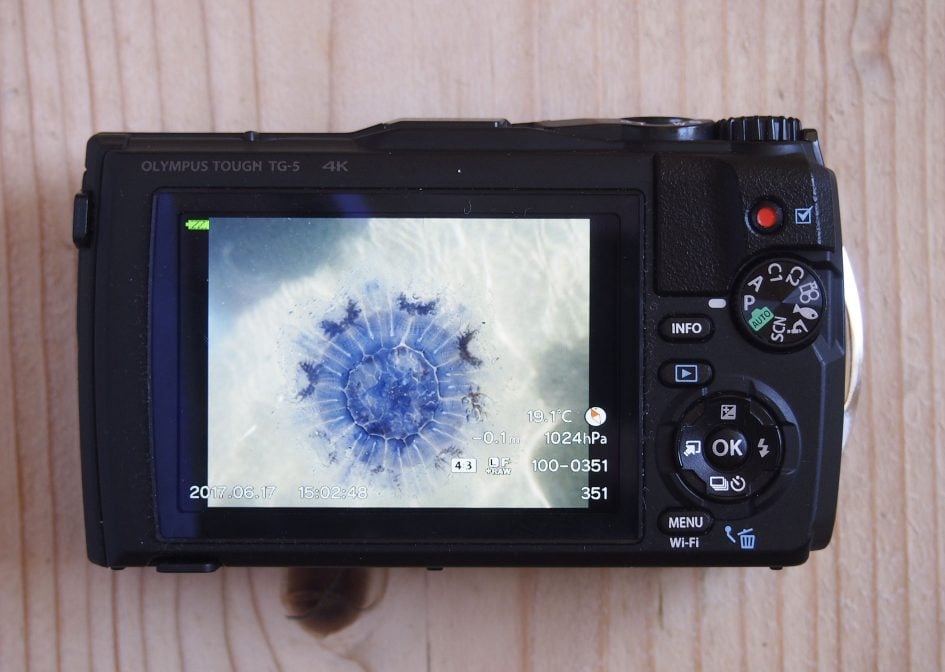 The TOUGH TG-5 inherits the same 3 inch 3:2 proportioned screen with a resolution of 460k dots as on the TG-4. Full resolution still photos are 4:3 proportioned which means the screen has narrow lack bars down the sides when shooting at full 16 Megapixel resolution. Conversely when you're shooting and playing back 16:9 HD movies there are black bands top and bottom.
I found the screen provided a good view in most situations and worked well underwater. It has a wide viewing angle both horizontally and vertically and the graphic overlays are large and clear enough to read even in the water, though the lack of a zoom bar is a bit of a problem. The zoom ratio is indicated by a small figure in the top right of the screen, but in the water, without the reference points you have on land, I often found I couldn't tell how far the camera was zoomed, if at all. The screen isn't as high resolution as the 920k dot screen on the FinePix XP120, and the latter's 4:3 proportions mean the image fills the screen when shooting stills. But the XP120's screen isn't nearly as bright and I had to set it to maximum brightness so that I could see when shooting outdoors.
The combined battery and card compartment is in the base of the camera and the door is double-locked; to unlatch it you must slide a small tab towards the rear before sliding the main lock to the side. Then to close it up is the reverse procedure. The same system is used for the side door covering the micro HDMI and A/V / data / charging port. The battery is same LI-92B used in the earlier TG4 and provides enough power for 340 shots, that's way more than the 210 shots you get from the FinePix XP120's battery, less if you increase the screen brightness. That said, if you make extensive use of the GPS or Wifi that number will reduce significantly, but 340 is still a generous allotment.
Remaining power is shown on screen by a three segment battery graphic. The battery is charged in the camera via the A/V / charging port. There's a supplied A/C charger and a USB cable in the box. so you can plug in and recharge from a laptop, car adaptor or any other convenient source. Thankfully Olympus has finally abandoned its proprietary camera USB port and the cable is now the standard A to micro B one used by lots of other devices, so no need to take the Olympus cable with you if you have another device, a Kindle for example, that uses this type of cable.
The TOUGH TG-5's built-in flash has four modes – auto, red-eye reduction, fill-in and off and has a maximum range of 7.9 meters at the wide angle setting at 1600 ISO.
Olympus TOUGH TG-5 Lens and stabilisation
The TOUGH TG-5 is the fifth generation TOUGH model to make use of the 4x 25-100mm equivalent f2.0 – 4.9 zoom lens. Ordinarily that would be a stretch, compact manufacturers tend to introduce new zooms with every two generations and sometimes even more frequently, but waterproof cameras are different and there are two reasons Olympus has stuck with the lens it introduced on the TOUGH TG-1 back in 2012.
The first is that because of the limited space inside an enclosed waterproof housing it's technically difficult to make a zoom lens longer than 4x so, even if manufacturers wanted to, there's no way they can gain a competitive advantage by extending the zoom. That said, if you're looking for a longer range the FinePix XP120 has a 5x optical zoom with a range of 28 – 140mm equivalent but with a less bright f3.9 – 4.9 aperture. The TOUGH TG-870 also squeezes in a 5x optical zoom, again with a less bright f3.5 – 5.7 aperture.
Which brings us to the second reason. The TOUGH TG-5's maximum aperture at the wide angle setting is f2.0 which is unusually bright for a waterproof compact. This gives it a big advantage when shooting underwater and in other low-light environments because it means the you can shoot with a faster shutter speed or a lower ISO sensitivity than other less well endowed cameras. For example if you were shooting the same scene with the TOUGH TG5 and FinePix XP120, you'd be able to shoot at 100 ISO on the TOUGH TG-5 but you'd need 400 ISO on the XP120.
As I've mentioned, the TOUGH TG-5's optical zoom range takes it from a 25mm wide angle to 100mm. 25mm gives a respectably wide viewing angle which is good for landscape and interiors, but it isn't really wide enough for sporting selfies. So if you want to shoot videos or stills of yourself surfing, snowboarding, wakeboarding, or whatever it is you love to do, you're almost certainly better off with an action cam like the TOUGH TG-Tracker (see my TOUGH TG-Tracker review) or a GoPro.
At the other end of the range 100mm is good for head and shoulders portraits and will get you closer to sporting action providing you're reasonably close – by which I mean within 10 to 15 metres – to begin with.

As I've mentioned, the FinePix XP120 has a 5x optical range that starts slightly narrower and extends a little further with an equivalent range of 28 – 140mm. That extra 40mm at the long end will get you a little closer, but a 28mm wide-angle does make it a little harder to get a good arms-length selfie.
The lens bezel on the TOUGH TG-5 can be removed (even underwater) and in its place you can fit filters and lens adapters via the CLA-T01 lens adapter. As before the Bezel twists anti-clockwise on a bayonet mount, but the TG-5 has a new locking mechanism to prevent the bezel or fitted accessories working their way loose.
Accessories include two lens adaptors, one a fish-eye and the other a 1.7x teleconverter that extends the focal length to 170mm and a ring-type flash diffuser for macro photography. At this point I should also mention there's an underwater housing available that extends the depth you can dive to 45 metres.
One final thing worth noting is that the TOUGH TG-5's aperture control is achieved via a neutral density filter rather than a physical diaphragm. This means that changing the aperture won't effect image quality due to diffraction and won't affect depth of field. it also means that you have slightly less control over exposure in Aperture priority mode than you might expect. For example at the wide angle setting the available options are f2, f2.8 and f8 and at the 100mm full zoom f4.9, f6.3 and f18.
Olympus TOUGH TG-5 Movies
The TOUGH TG-5 has upgraded movie modes that go well beyond the best quality 1080 / 30p mode of its predecessor. Most impressively, it now supports 4k shooting with a 4k mode available at 25p and 30p . There's also 1080 50/60p, 1080 30/25p, and 720 25/30p. 25/30 and 50/60 frame rates can be selected from the video menu.
The TOUGH TG-5's Hi-speed (slow motion) movie recording capabilities have also been updated with faster (for slower playback) frame rates and HD recording. There are now three modes, 1080p at 120fps which plays back at a quarter real-time speed, 720p at 240fps for 1/8th speed playback and finally 640 x 360 at 480fps for 1/16th speed playback. That's a big improvement on its predecessor; the TG-4's best slo-mo mode is a 1/4 speed VGA (640 x 480) mode and is limited to 20 seconds shooting time.
The maximum single clip recording time in any mode is 29 minutes and files are encoded as Mpeg4/H.264 files in a .mov wrapper in the same folder as stills. Olympus recommends using a UHS-1 Speed Class 3 card for recording 4K movies and a Speed Class 10 card for everything else.
You can shoot HD footage with the mode dial in any position, but to access 4K recording you need to set the mode dial to the movie position. Then pressing the left position on the 4-way controller displays a menu from which you can select standard (HD), 4K or High-speed movie modes.
You can also choose from one of three bit rate options – Normal, Fine, and Super Fine. I shot all my sample videos in the best quality, highest bit rate Super Fine mode. Using this setting 1080 / 60p movies were recorded at an average bit rate of 50 mb/s and 4K 30p at 100Mb/s. So a half hour 1080 / 60p clip would occupy around 9GB and a 4K clip double that.
Here's a selection of clips to demonstrate the TOUGH TG-5's video performance in various conditions.
Olympus TOUGH TG-5 Shooting experience
A large part of the shooting experience with a rugged waterproof model like the TOUGH TG-5 centres around the ergonomics. It doesn't matter how many features a camera has, if they're difficult to access they won't get used. This of course applies to all cameras but even more so with rugged waterproofs, when you're often taking pictures in challenging environments.
I'm happy to report that the TOUGH TG-5 does very well in this respect. It not only looks good, but has been thoughtfully designed with a great manual control layout. Sure, the mode and control dials could be a little bigger, but let's not forget that it's unusual to have these on a waterproof compact at all, on the FinePix XP120 you'll need to rely on the four-way controller and menus for these functions.
One of the big handling differences between the new TOUGH TG-5 and its predecessor is the omission of Tap control, which on the older model allowed you to make function menu selections just by giving the camera a sharp knock – much more easily managed with wet, cold or gloved hands than pressing buttons. It's a great feature, though arguably less relevant on the TG-5 with its control dial and revised menu system.
The TG-5's menu system has been updated and now more closely resembles the menu design of the PEN mirrorless models. I thought the TG-4's Function menu worked pretty well, but this is most definitely an improvement. A single press on the OK button at the centre of the four-way controller activates the Live control menu. This will be familiar to PEN owners, with a range of options, including Picture mode, ISO sensitivity, White balance, pictures size and quality, AF mode, stabilisation and drive mode displayed vertically down the right side of the screen. Once one of these is selected, the options for it are displayed horizontally along the bottom. So to change the ISO sensitivity, for example, you need to press OK, use the up/down buttons on the four-way controller to select ISO then use the left/right buttons (or the control dial) to select the sensitivity setting you want. It's quick and simple.
The TG-5's autofocus modes have been organised a little differently from the earlier TG-4 but are essentially the same. There are two modes, AF and MF – auto and manual. In AF mode there are three AF area options. In All Targets mode the TG-5 selects from one of 25 AF areas that cover the central part of the frame. In Single Target mode you can manually choose any one of the 25 AF areas, rather than have a separate button for AF area selection you just press and hold the OK button in the middle of the four-way controller – you can then use the direction buttons for selection. Then there's Tracking AF which continually tracks subject movement and maintains focus on it.
Finally, if you turn on Face Priority from the Live view menu the TG-5 will will automatically detect and adjust focus and exposure for faces in the frame.
On the whole the TG-5 focuses quickly and accurately, though it often struggled when fully zoomed in and in poor light. Its strength is that it offers a number of alternatives so if one doesn't work you can try something else. Most people will be happy to select Face priority and leave it at that, but I find being able to manually select an AF area is often very handy.
Continuous shooting is another area in which the TG-5 gets a significant update. The fastest full resolution continuous shooting speed is increased to 20fps with focus and exposure fixed from the first shot. The TG-5 also inherits the Pro capture feature introduced on Olympus' flagship mirrorless model, the OMD EM1 Mark II.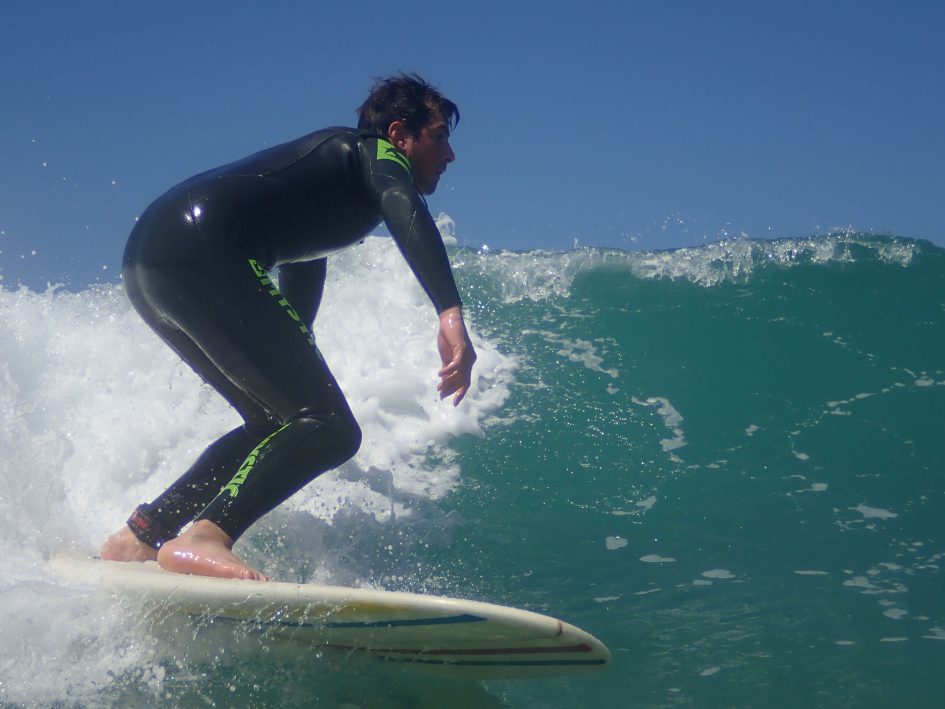 Pro Capture offers 10fps sequential shooting but what's different is the camera can maintain a rolling buffer of up to 5 frames which begins when you half-press the shutter. As soon as you fully depress the shutter, the most recent 5 frames are committed to your card and the camera keeps shooting as long as you keep the button pressed. Capturing a selection of images before the full-press should increase your chances of recording the decisive moment – but with the buffer effectively only saving a half a second's worth of images prior to the full-press you still need to be careful with your timing.
Pro Capture doesn't quite offer the blistering frame rates of the OMD EM1 mark II (up to 60fps), that would be asking a lot, and at 10fps it's only half the speed of Sequential High mode, but, I reckon that's a price worth paying. Having that pre-buffer can make a difference to your chances of getting a good shot, it also keeps your sequences shorter by removing the pressure to start shooting early 'just in case'. I used Pro Capture for all of the surfing shots in the sample images. And there's one final continuous shooting feature update – you can now shoot RAW in sequential and Pro Capture modes.
All in all the continuous shooting capability of the TOUGH TG-5 has improved substantially over its predecessor's 5fps full resolution sequential mode. I'd make only one complaint, and that is that it would be good to have a mode that let you use continuous AF, even at a lower frame rate. A lot of action sports – surfing, wakeboarding, snowboarding – you name it – involve fast moving subjects and, especially if they're coming towards you, the chances of getting an entire sequence in focus when it's fixed on the first frame can be slim.
Before moving on to talk about the TOUGH TG-5's macro feature's I should mention the Custom self-timer, which is also selected from the drive mode menu. It's quite basic – you can set a delay of up to 30 seconds, and interval of 0.5, 1, 2 or 3 seconds and a number of shots up to 10.
The Custom Self-timer is quick to set up and good for grabbing short sequences of up to ten frames. If you want to capture a longer event you need to head into the shooting menus and set up Interval shooting / Time lapse. This offers a delay of up to a second short of 25 hours, the same interval length between shots and a total number of shots up to 299 frames. If you like, the TOUGH TG-5 will also create a time-lapse movie for you from the individual frames at up to 4K 5fps resolution, with faster frame rates available at HD resolution.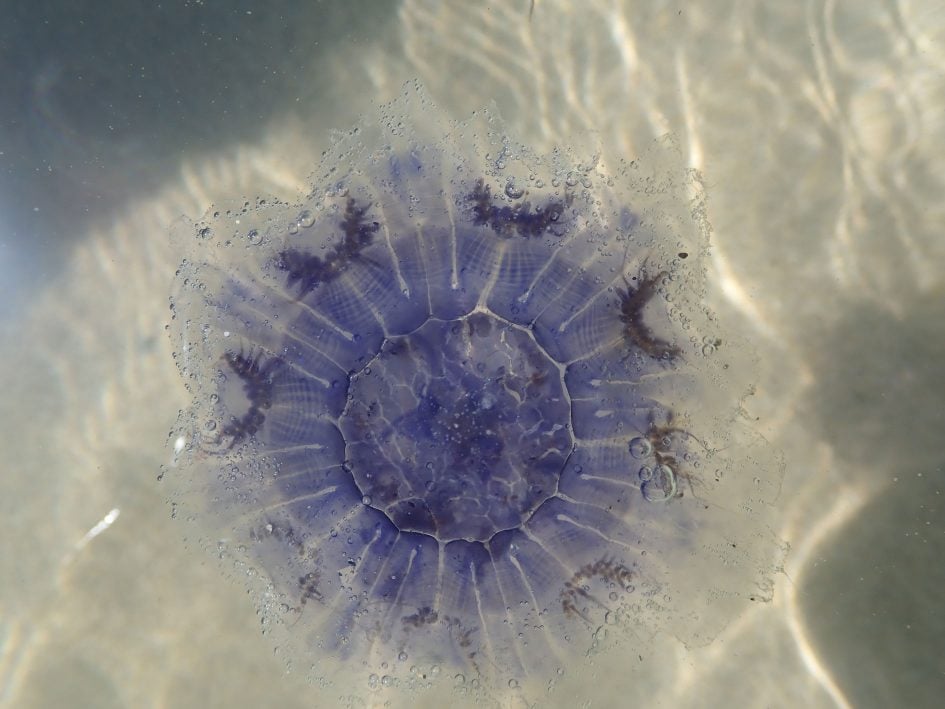 The TOUGH TG-5 inherits it's predecessor's outstanding macro capabilities. I said of the TG-4 it has the best macro shooting features of any compact I've seen, water-proof or not, and that still applies. Switch the dial to the microscope position and the TOUGH TG-5 can close focus to 1cm. Better than that, you can use the zoom and even at its full 4x extent the closest focus remains at 1cm. That not only means you can get bigger shots of very small things, but you can avoid casting shadows on your subject with the camera body. As I've already mentioned, the optional LG-1 Light Guide ring flash attaches to the lens to provide even illumination for macro photography or there's the FD-1 flash diffuser.
At such close distances and at longer focal lengths you'll encounter a problem that is familiar to macro photographers but isn't often encountered on compacts – depth of field that's so shallow only a tiny portion of your subject is in focus.
The TG-5 neatly deals with this problem with a focus stacking mode which takes several focus bracketed shots and combines them to produce a single image with greater depth of field than would be possible in a single shot. The TG-5 saves two versions of your shot – a stacked and 'original' (unstacked?) version to the card, you can see a comparison below. It's another great feature for macro photographers to have.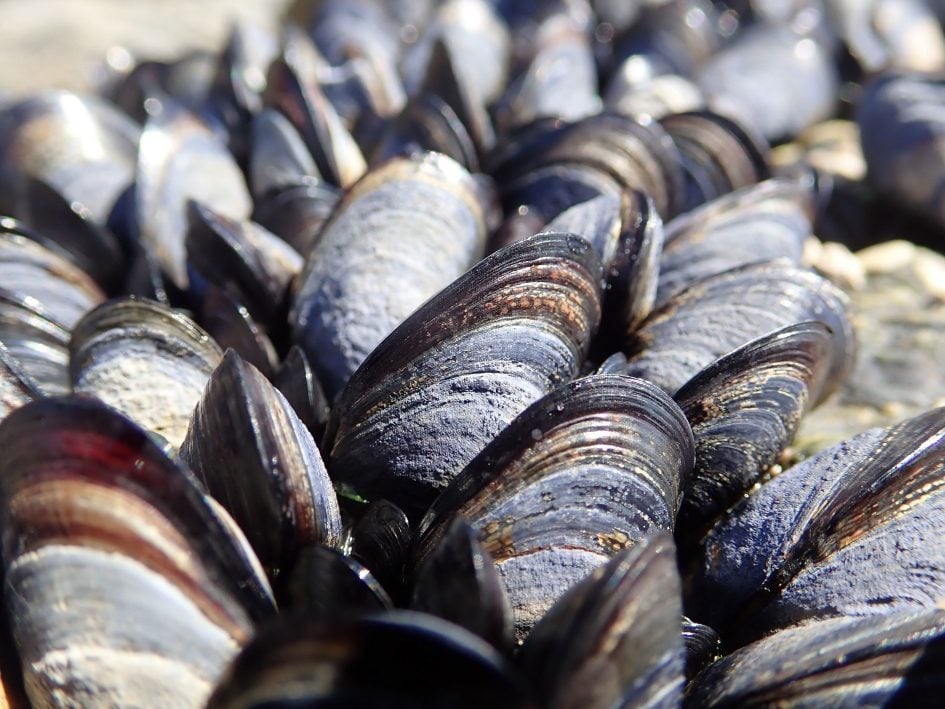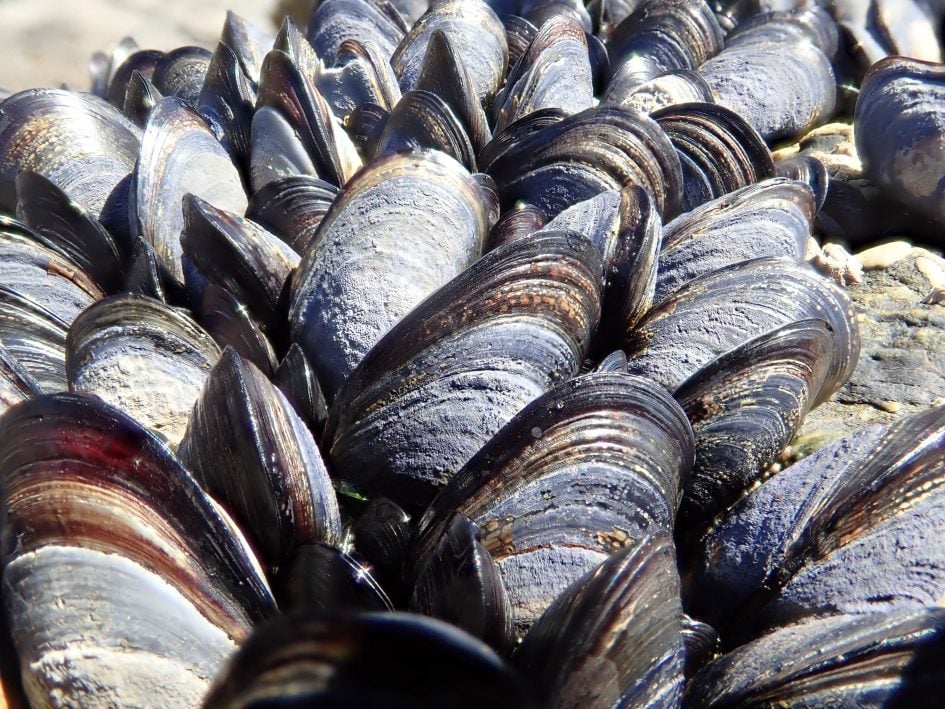 Olympus TOUGH TG-5 GPS, Wifi and environmental sensors
Like the earlier TOUGH models, the TG-5 has built-in GPS and Wifi, allowing you to tag your photos with positional information, wirelessly transfer them to your phone and remotely control the camera with a smartphone. There's also an electronic compass feature and a manometer which measures barometric pressure providing altitude and depth information.
New to the TG-5 is a thermometer for measuring the air or water temperature. This will be more useful to some than others; personally, I loved being able to see the water temperature when surfing or swimming and have it recorded with images and I'm sure climbers and winter sports afficionados will feel the same way. Even if you're just on the beach for the day, it's nice to be able to check on the temperature.
The GPS provides lat and long co-ordinates of your current position which are added to the image metadata, allowing software to locate your photos on a map. The GPS co-ordinates are overlayed at the top of the live display, but if you press the Info button when the camera is switched of it shows you the electronic compass, the GPS co-ordinates, the barometric pressure altitude/water depth and date and time and now the temperature as well. The GPS can also record a track log and, as I've mentioned you can now easily turn this feature on and off via the switch on the top panel. Providing you've configured it in the menu, GPS location data can still be written to your photos even if you're not recording a track log. If you do want a record of your route you can use the supplied Olympus Viewer 3 or OI. Track software or a third party application, but you can't display your route on the camera.
The TOUGH TG-5 features built-in Wifi which you can use to connect to a smartphone for picture sharing, GPS tagging and remote control. To use the Wifi you'll need the Olympus Image Share app which is currently available for Android and iOS devices; I tested it with my iPhone 6.
Setting up a secure wireless connection with the TOUGH TG-5 is made simple using a QR code to generate a connection profile. To start a Wifi connection you press and hold the menu button. A QR code is then displayed which you scan using the Image Share app to automatically set up a connection. This worked first time without any problems.
You only have to go through the QR scanning routine once, after which you just turn on the Wifi and select it from your phone settings in the same way you would any other access point.
Once connected the app offers four main options: Remote Control, Import Photos, Edit Photo and Add Geotag. Tapping Remote Control lets you see a live image from the camera and refocus it by tapping on your phone or tablet's screen. Impressively you can remotely change the exposure mode between iAUTO, Program auto, Aperture priority, Microscope, and Scene mode without touching the camera's mode dial. You can also select movie mode using your phone, when you do this, the camera switches to 1080 / 30p mode with fine compression, regardless of its original movie settings, so there's no remote 4K recording.
Depending on the selected mode, you can then tap to adjust the aperture, exposure compensation, ISO and white balance, along with changing the drive mode (but no remote Pro photo option), and of course triggering the exposure.
There's also the option to configure a basic interval timer or trigger a short movie recording of up to 16 seconds. The interval timer is more like an advanced self-timer, taking no more than ten shots at intervals no greater than 3 seconds, but it's still very handy, and you can also configure it to capture bursts (for burst shooting the maximum interval is 30 seconds) or movies instead if preferred. If you choose to record movies remotely with the camera, sadly, you can't touch the screen to reposition the AF area or pull-focus.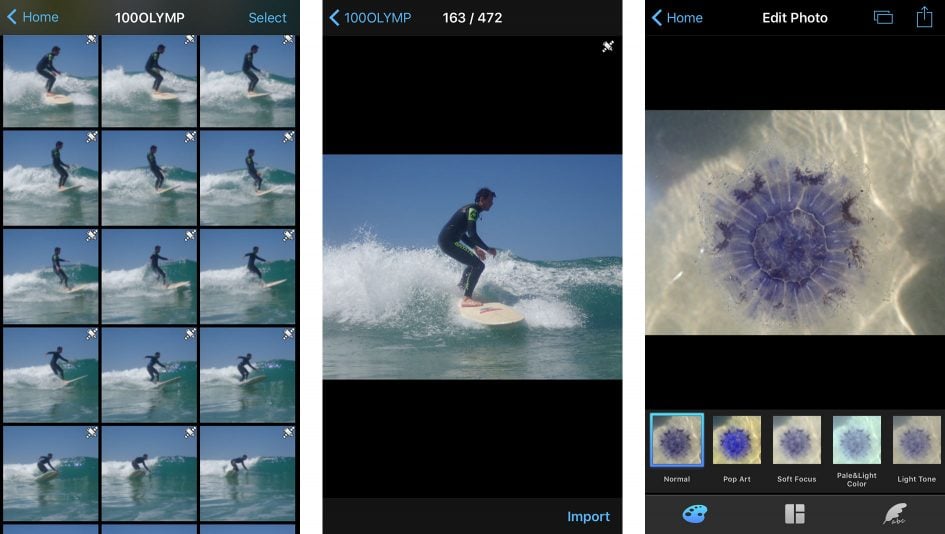 Photos can be imported to a smartphone at their original resolution or a range of smaller sizes down to 1024×768, but everything has to go via the phone app, there's no way to backup files directly to a computer using either a peer to peer connection or via a wireless LAN. The camera is always setup as the access point and, though you can connect to it with devices other than your phone, there's no way to access images other than with the app. The Olympus Viewer 3 software can't access the camera even when you're connected to it via Wifi, which is a shame.
Choosing Edit Photo lets you perform a number of adjustments on images that have already been copied onto your device. You can apply Art Filters, superimpose text, logos, even signatures written on your phone's touchscreen, and play around with composite Photo Story arrangements. And if you want to go further with photo editing there's also a free Olympus Image Pallete app.
The TOUGH TG-5 inherits the panorama mode of earlier models with 360 degree and 180 degree options. You can pan left or right, up or down, the TG-5 works it out and automatically shoots overlapping images and combines them. Alternatively in manual mode you get to frame and shoot three images which the camera then uses to produce the panorama.
And of course it wouldn't be an Olympus without Art filters. These are accessed from the Picture mode menu; there are 14 in all to choose from – Pop Art, Soft Focus, Pale & Light Colour, Light tone, Grainy Film, Pin hole, Diorama (miniature), Cross Process, Gentle Sepia, Dramatic Tone, Keyline, Watercolour, Vintage, and Partial Colour.
Next check out my quality and sample images pages or skip back to my verdict!

Check prices on the Olympus TOUGH TG5 at Amazon, B&H, Adorama, or Wex. Alternatively get yourself a copy of my In Camera book or treat me to a coffee! Thanks!