Olympus TOUGH TG4 review - Verdict
Verdict
It's easy to see why the Olympus TOUGH range is so popular. Few other rugged water-proof compacts provide such a wide range of features. There are models with longer zoom ranges and others that will allow you dive deeper, but the TG4 allows you more control and a wider choice of options, whether that involves making your own choices about exposure, adding converter lenses or getting really close in for impressive macros.
The most successful compacts, amphibious or otherwise, manage to combine advanced features with ease of use, so are equally good at taking snaps and shooting in more challenging situations. That's something the TG4 accomplishes very well. It has an Aperture priority mode so you can make the most of its bright f2-4.9 lens, but it isn't bogged down with other manual shooting modes.
Its function menu is well designed and easy to use in the water and other demanding environments and it has a good range of continuous shooting modes both at full and reduced resolution. Its AF is quick and reliable and with AF target selection added more versatile than before. And its GPS and Wifi features are nicely implemented, with positional info on the screen if you want it and easy connection, download and remote shooting.
On the face of it, though, the TG4 doesn't offer a great deal that's new over the earlier TOUGH TG3. The lens specifications haven't changed since 2012's TOUGH TG1, it has the same screen as the TG3, and the same sensor. The main improvements are a redesigned mode dial, RAW shooting, slightly improved full resolution continuous shooting, AF target selection and improved macro modes. And you can dive to 15 metres with the TG4 where the earlier TG3 was only rated to a depth of 10m. These are all great features to have, but I doubt many TG3 owners will be in a rush to upgrade for them.
So how does the TOUGH TG4 stack up against the competition for new buyers? Interestingly, one of the biggest competitors for the TG4 is likely to be its stablemate the Olympus TOUGH TG-860. Anyone with the TG4 on their shopping list is bound to be curious to know whether the less expensive TG-860 could offer just as much. Well, in some respects it actually offers more, for a start it has a 5x zoom range extending from a very wide 21mm to 105mm equivalent. It's not as bright as the TG4's lens though, far from it, with a maximum aperture of f3.5-5.7, it gathers almost four times less light, forcing it to select much higher ISOs in low light. And the TG-860 isn't compatible with add on lens converters and other accessories.
Like the TG4, the TG-860 has a 16 Megapixel CMOS sensor, but there's no option to shoot RAW files on the cheaper model, and in my tests there were measurable benefits to doing so. Other things it has in common are its rugged water-proof credentials – down to a depth of 15m, Wifi and GPS and broadly similar shooting modes. The TOUGH TG-860 is a better video camera than the TG-4 with a best quality 1080 / 60p mode and 60fps for its 720p and 480p modes as well as the option to shoot 16:9 format slow motion shots. And for sports and action shots it also provides some additional interval and burst modes.
Lastly, the TOUGH TG-860 has a screen that's hinged at the top and can fold upward and face forwards for selfies. That's quite a useful feature to have, but people may not be so keen on the 16:9 proportions of the TG-860's screen which makes for a much smaller view when shooting full resolution 4:3 still photos. It's great for video though.
Then there's the Nikon COOLPIX AW130. It too has a longer 5x optical zoom with an equivalent range of 24-120mm. But again, with a maximum aperture of f2.8-4.9 it's not as bright as the f2-4.9 lens of the TOUGH-TG4, at least not when zoomed out. The AW130's 3 inch screen has a higher 921k dot resolution than the 461k dot screen on the TG4 but the TG4's menu system is easier to navigate and I also found the control layout better on the Olympus model.
For movies, there's not a lot to choose betwen them with the COOLPIX AW130 offering a best quality 1080 / 25p compared with 1080 / 30p on the TG4 and both including a couple of high speed modes, though one of the AW130's is actually a half speed mode. The AW130 lacks the interval timer and time-lapse features available on the TG4 though.
The AW130 has fewer shooting modes and only Auto exposure control and it also lacks a RAW mode. Like the TOUGH TG4 it has lots of reduced resolution continuous shooting modes and at full resolution can shoot 5fps, but only for 5 frames compared with 100 frames on the TG4.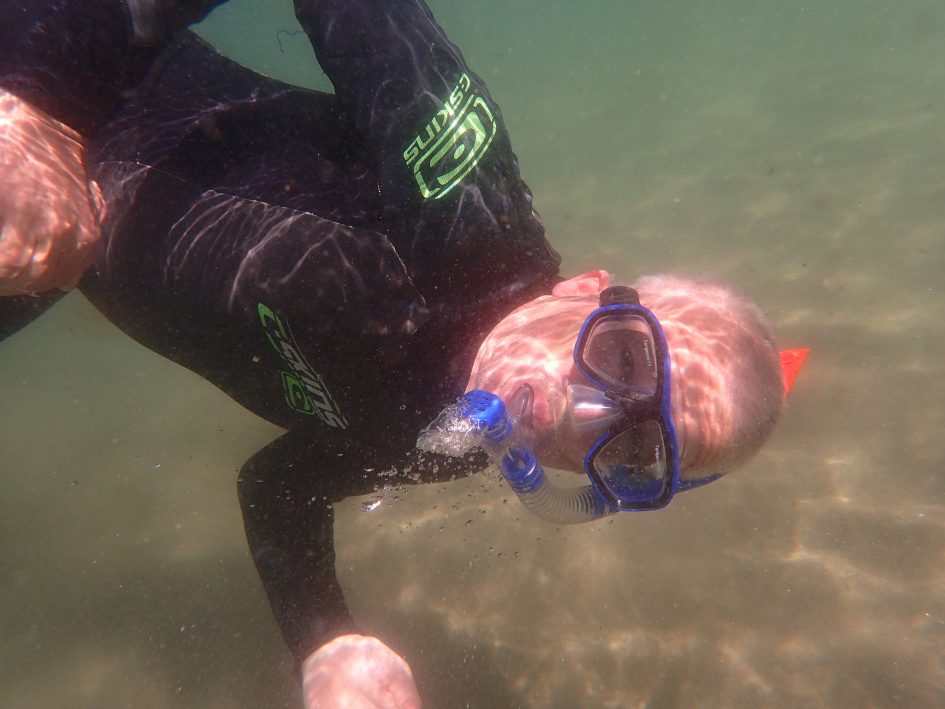 Depending on where you shop, both the TOUGH TG-860 and AW130 are currently priced around 15 percent lower than the TOUGH TG4. The COOLPIX AW130 also has something different to offer – it's a simpler camera and more basic in many respects, but you can dive deeper and zoom further with it. But I think the TOUGH TG-860 is the new star in the Olympus rugged line-up. It offers a superior zoom, more versatile screen, better video and better support for shooting sports and action subjects all at a lower price than the TG4. You sacrifice the RAW mode, which is something a lot of people will be able to live without. A bigger loss is the bright f2-4.9 aperture of the TG4 which allows it to deliver better quality in low light, but despite that the TOUGH TG-860 remains a compelling alternative. If the brighter lens of the TOUGH TG4 is too much of a temptation for you, keep in mind the earlier TOUGH TG3 which is still in the Olympus line-up and could prove to be a bargain.
Then again, if you like to be in control and are used to having manual control over exposure, the ability to shoot in low light with a fast lens and the option to tweak RAW files for better results, you won't find a rugged water-proof compact better than the TG4 and you'll consider the price premium well worth paying.