Olympus 8mm f1.8 Fisheye review - Verdict
Verdict
The Olympus 8mm f1.8 Fisheye is another great quality lens for the Micro Four Thirds format. Like other members of the Olympus Pro series, the 8mm Fisheye delivers superb results across the frame even when operating at its maximum aperture, and enjoys excellent build quality with the added confidence of weather-sealing.
What makes it really special, not just within the Micro Four Third catalogue, but in any system, is the f1.8 focal ratio, the World's brightest for a Fisheye. This lets you keep shutter speeds higher or sensitivities lower than other Fisheyes under the same lighting conditions, which is a boon whether you're shooting stills or video. Couple it with the fantastic stabilization built-into Olympus bodies, particularly the OMD EM5 Mark II, and you'll rarely find the need to shoot above the lowest sensitivities, ensuring great quality results.
The bright focal ratio is a boon when shooting street, bike, snow and skate sports which often take place in low light but require fast shutter speeds. Mount it on an EM5 II and you'll have a very compact system that's weatherproofed and able to deliver clean, stabilized results in dim conditions. I can see a lot of action photographers and videographers eyeing this combination in preference to, say, a full-frame Canon.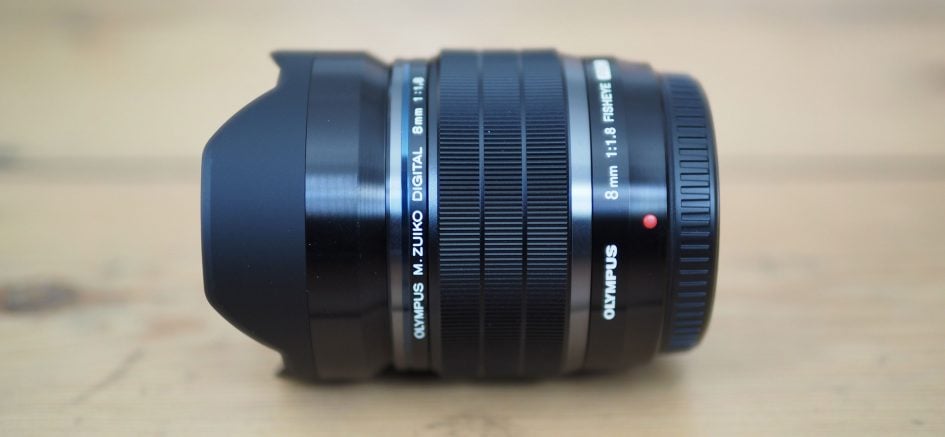 It's not just for specialist photographers though. I really enjoyed using it for interiors, where again the bright focal ratio and built-in stabilization of the Olympus bodies allowed me to capture handheld shots of halls, shops and cathedrals at low sensitivities. The distortion means a traditional ultra-wide is better-suited for commercial real-estate work (unless you're feeding Fisheye images into VR software), but I still very much enjoyed using it for architecture.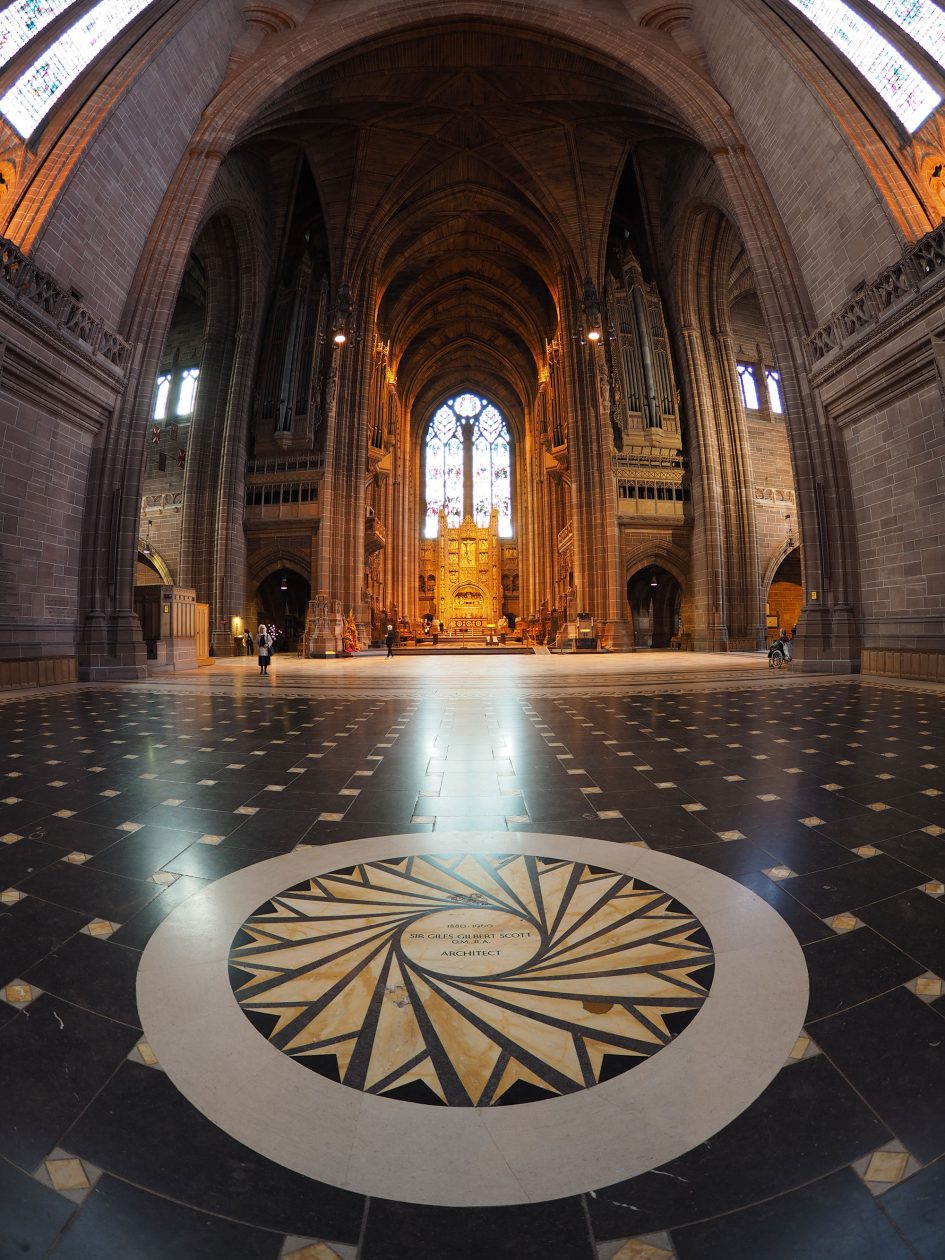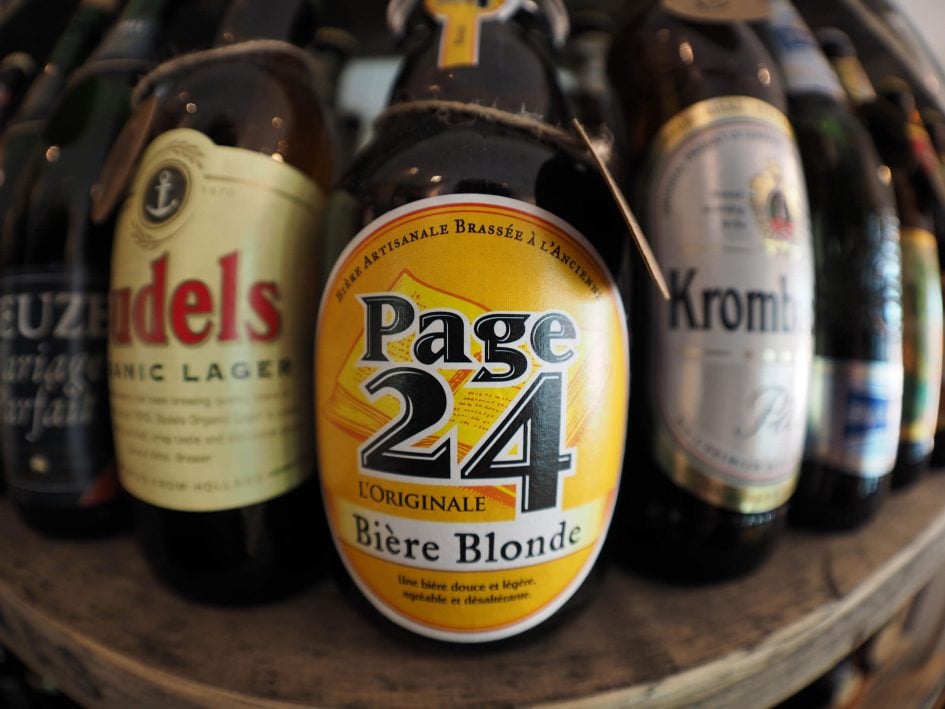 The f1.8 focal ratio also allows you to achieve shallower depth of field effects than are normally possible with a Fisheye, at least when focusing at close range, giving it additional flexibility.
In terms of optics and build, there's nothing to complain about. Details are sharp into the corners across the aperture range, and the only impact of shooting at the maximum apertures is some vignetting (darkening in the corners); this is easily corrected in post though, or goes away if you close the lens to around f2.8.
Physically it's larger than rival Fisheyes for the Micro Four Thirds format, but it's still fairly compact and won't occupy much space in your bag. Those familiar with the other Pro lenses may notice the absence of a custom L.Fn button, but it's hardly a deal-breaker.
So there's no doubt the Olympus 8mm f1.8 Fisheye is a high-performing lens, but if you've decided you want a Fisheye for a Micro Four Thirds body, there's two more affordable choices to weigh-up: the Lumix G 8mm f3.5 and the Samyang 7.5mm f3.5.
For me the Samyang is the really interesting one to compare, especially when you realize it can essentially match the detail and sharpness of the Olympus across the frame at roughly one third the price. So why go for the Olympus?
Most obviously the Olympus is two stops brighter, allowing you to deploy faster shutters, lower ISOs, shallower depth of field effects and shoot more handheld under the same conditions. It also supports autofocus and is weather-sealed. Optically the detail may be similar, but the Olympus has more aperture blades, generating more attractive starburst effects when closed-down.
The decision between them really boils down to the feature-set and your budget. If you don't need the bright aperture or the weather-sealing of the Olympus and are happy to manually focus, then save yourself some money and go for the Samyang. Likewise if your budget simply won't stretch or you can't justify spending so much on a specialist lens. But if you do shoot a lot in low light, particularly handheld or video, you'll really value the f1.8 aperture on the Olympus. Similarly if you shoot under inclement conditions, you'll appreciate the weather-sealing allowing you to keep working with confidence.
Ultimately the Olympus 8mm f1.8 Fisheye may be larger and higher-priced than rivals, but it'll out-perform them on the feature-front, particularly in terms of aperture. If you'll exploit these features, it's well worth spending the extra and comes highly recommended. I also commend Olympus on pushing the envelope here and producing a lens that's truly different from anything that's come before for any format. It'll be a reason for some photographers to select Micro Four Thirds as their next format.
Good points
Sharp details across the frame even at f1.8.
Fast and usable f1.8 focal ratio. Unique for a Fisheye.
Weatherproof construction.
Bad points
Some vignetting between f1.8 and f2.8.
Larger and heavier than rival Fisheyes.
More expensive than rival Fisheyes.