Olympus CAMEDIA C-2000 Z retro review
The Olympus CAMEDIA C-2000 Zoom was a compact digital camera launched in 1999 for around $799 or 650 pounds. It featured a 3x optical zoom, recorded 2.1 Megapixel photos onto thin SmartMedia memory cards, and for the day boasted surprisingly fine control over exposure.

23 years later I rescued a somewhat neglected sample from an antique shop in Brighton for 15 pounds, and in this video I'll show you why it received rave reviews back in the day. If you prefer to read a written version, keep scrolling for the highlights!

Check ebay to find vintage gear! Lost, deleted or corrupted photos? I recover mine with Stellar Photo Recovery! PS - if you enjoy my reviews, videos and guides, you can support me my treating yourself to a copy of my In Camera book, an official Cameralabs T-shirt or mug, or by treating me to a coffee! Thanks!

By the time the C-2000 Z arrived, Olympus already had several years of digital cameras under its belt, starting in 1996 with models like the C-800L which introduced the CAMEDIA series and resembled traditional 35mm film compacts. These were sold alongside larger, more sophisticated models with SLR viewfinders, like the C-1400L.

The C-2000 Z represented a departure from both styles, adopting a boxier design that would become popular with other manufacturers. In fact before long, it felt like everyone had a camera with a similar shape and layout. But in 1999, the C-2000 Z was one of the first to sport this look.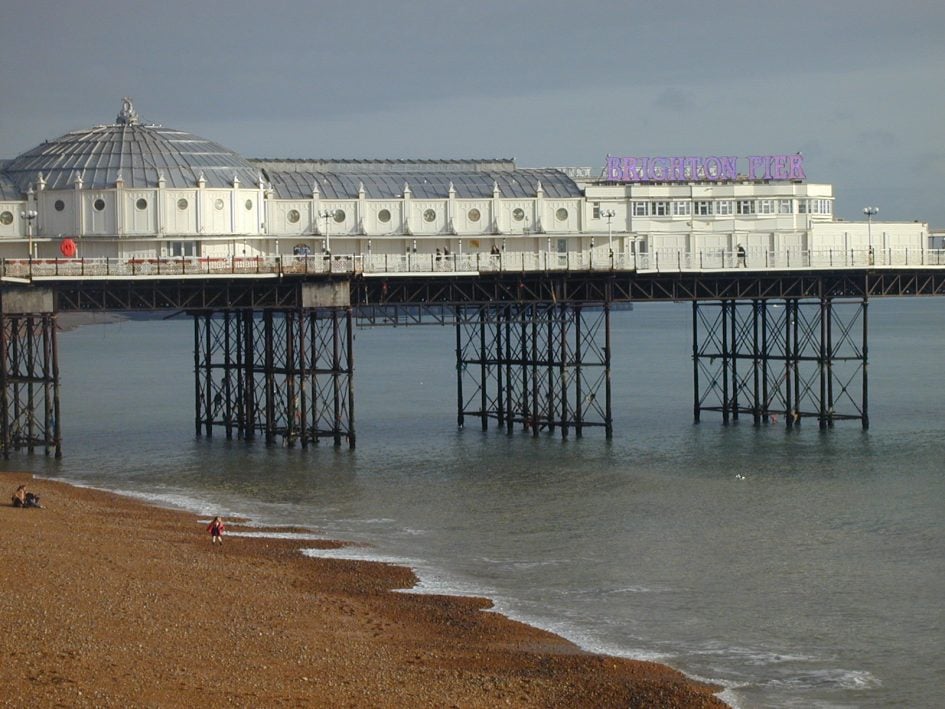 In your hands it's fairly comfortable with a decent sized grip, although a rubber coating here wouldn't have gone amiss. That said, after two decades, many of those rubberised grips on other vintage cameras aren't looking particularly good.
Like most cameras of the day there's an upper information screen to save you from using the power hungry colour screen on the back. The upper screen shows things like shots remaining, photo quality, flash mode, along with icons to indicate burst shooting, macro mode or manual white balance. The actual exposure is shown on the main screen though which I'll come to in a moment.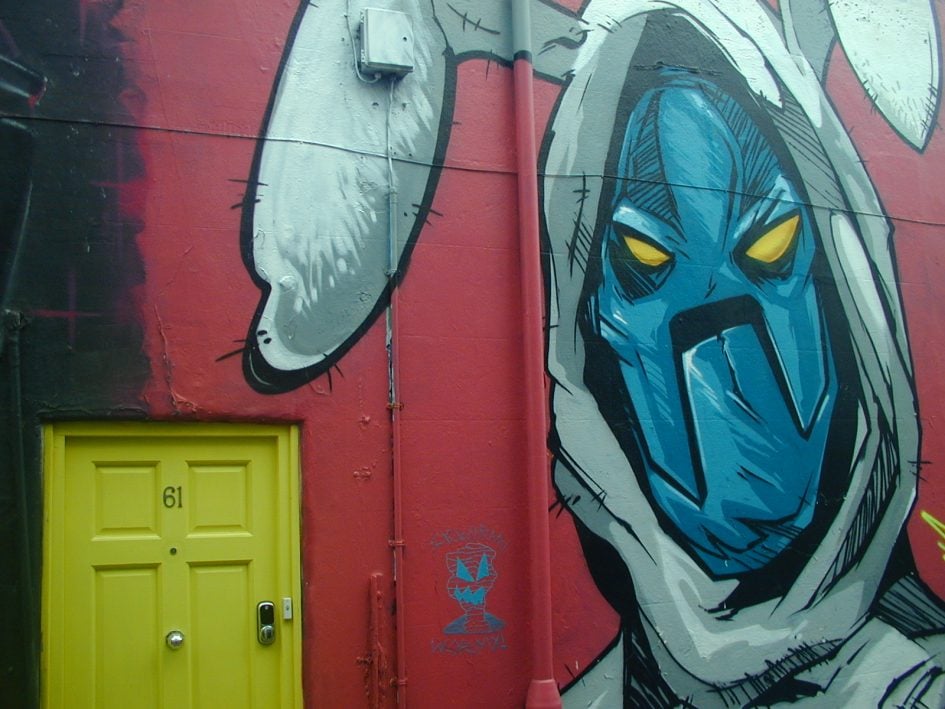 The main mode dial lets you quickly switch between Program, Aperture and Shutter Priority modes, although strangely no full Manual on this model – something that was added to the mildly-updated C-2020 Z a year later.
What made the C-2000 Z stand out at the time though was the degree of control over exposure. Forget the handful of aperture steps on lesser models – set the C-2000 Z to Aperture Priority with the lens zoomed-wide and you'd enjoy 16 steps from f2 to f11 in one third increments. Set the camera to Shutter Priority and you could choose speeds from 1/800 down to half a second, again in fine one third increments, while pushing the OK button unlocked even slower shutter speeds down to 16 seconds.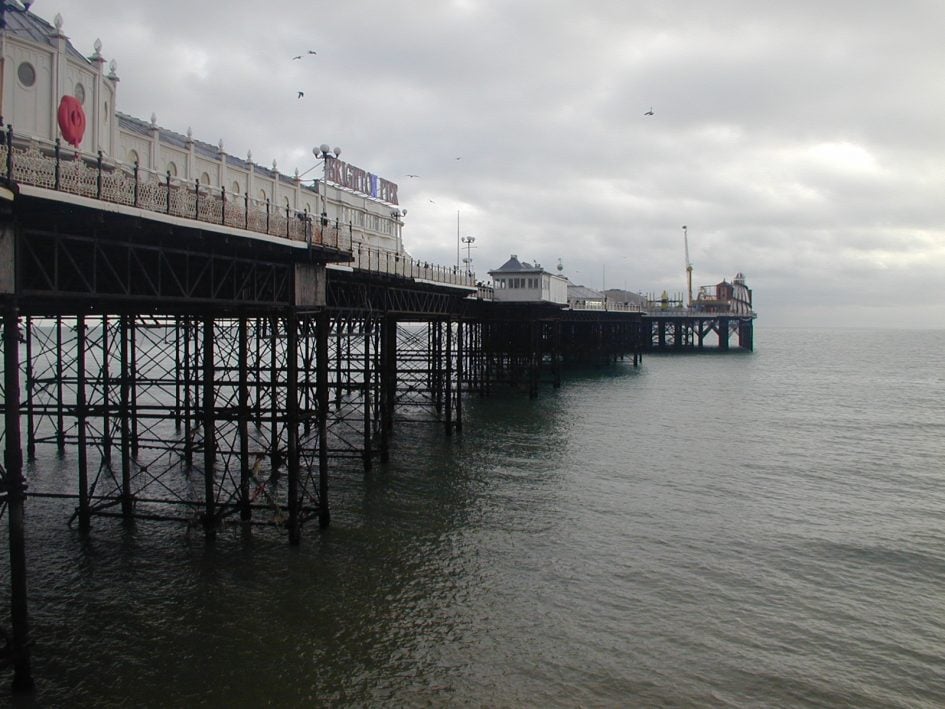 This almost felt like finding a secret bonus level on a game and allowed you to grab half-decent light trail or firework effects. Meanwhile exposure compensation was also available in a +/-2EV range, again in one third steps. All normal today, but impressive in the late Nineties.
The exposures were viewed on the main 1.8in screen and adjusted using a rocker control, both on the rear. The screen would come on automatically when the camera was started in Aperture or Shutter Priority modes, since you needed it to view or adjust either of them, but in Program mode the screen was off by default and you'd need to press a button to turn it on.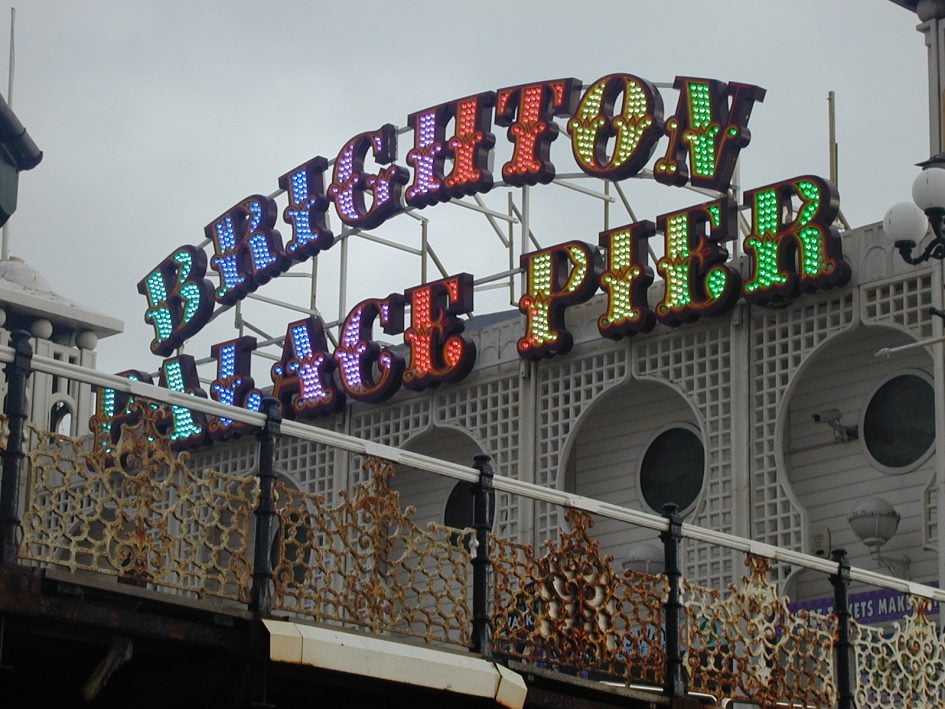 The screen was also where you'd navigate the two main menus: during the P-A-S modes you could adjust the metering, flash and sync modes, select between AF or three preset distances, set the self-timer, adjust the digital zoom, choose Auto White Balance or four presets, and select between three ISO sensitivities or three image quality settings.
During playback you could also choose whether to display the settings or not. Depending on the photo quality and the speed of the card, it could take several seconds to load each image, but this was par for the course.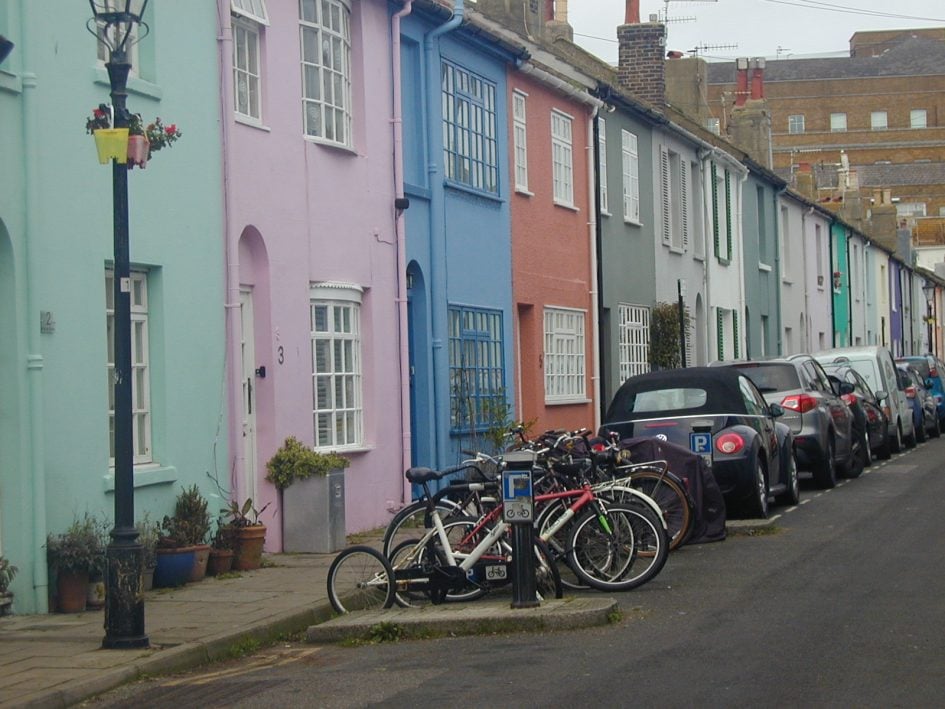 Turn the mode dial to SETUP and you can adjust the sharpening, whether the SHQ mode recorded a large JPEG or a TIFF file, the resolution of the SQ mode, along with card formatting, display and clock settings.
While the screen provided the most accurate coverage for composition, like most panels of the day it was battery-hungry and became hard to view in direct sunlight. The optical viewfinder, again common on cameras at this time, provided an alternative means of eye-level composition, albeit becoming less accurate with closer subjects.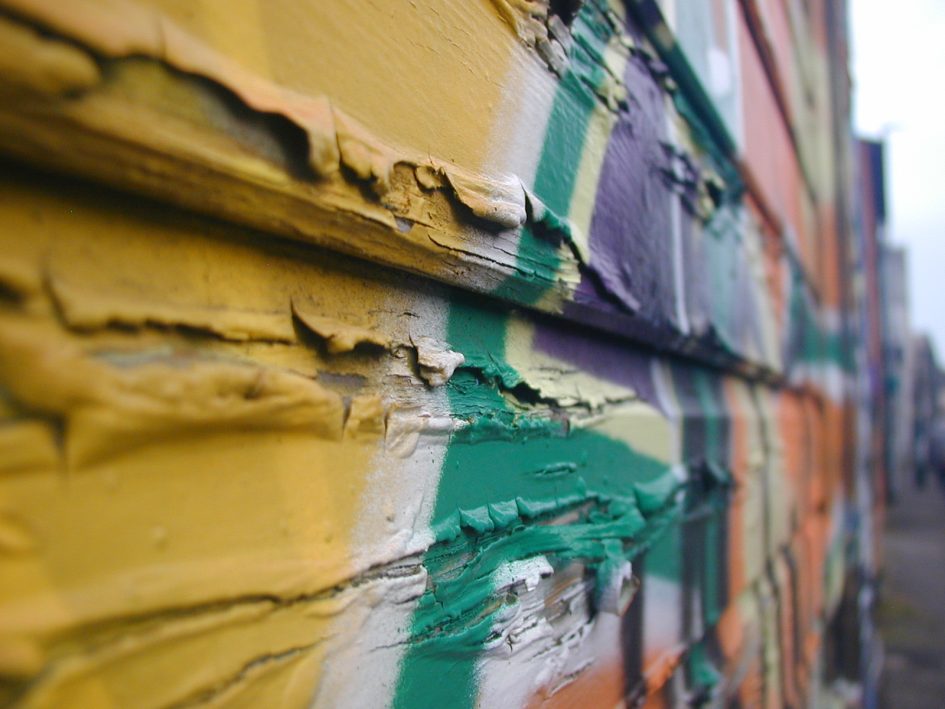 The C-2000 Z was powered by four AA batteries and supplied with a set of Alkalines to get you started. It also works fine with rechargeables, but you'd have to supply your own, a move that always annoyed me as a reviewer in the Nineties, but today seems a none-issue.
In fact I'm actually relieved when I review an old camera that uses AA's as I know I'll be able to easily power it up rather than tracking down replacement Lithium Ion packs and obscure chargers. I will however stand by my original complaint that the battery door has to be held down like Hodor in order to turn the locking lever against the pressure of the springs.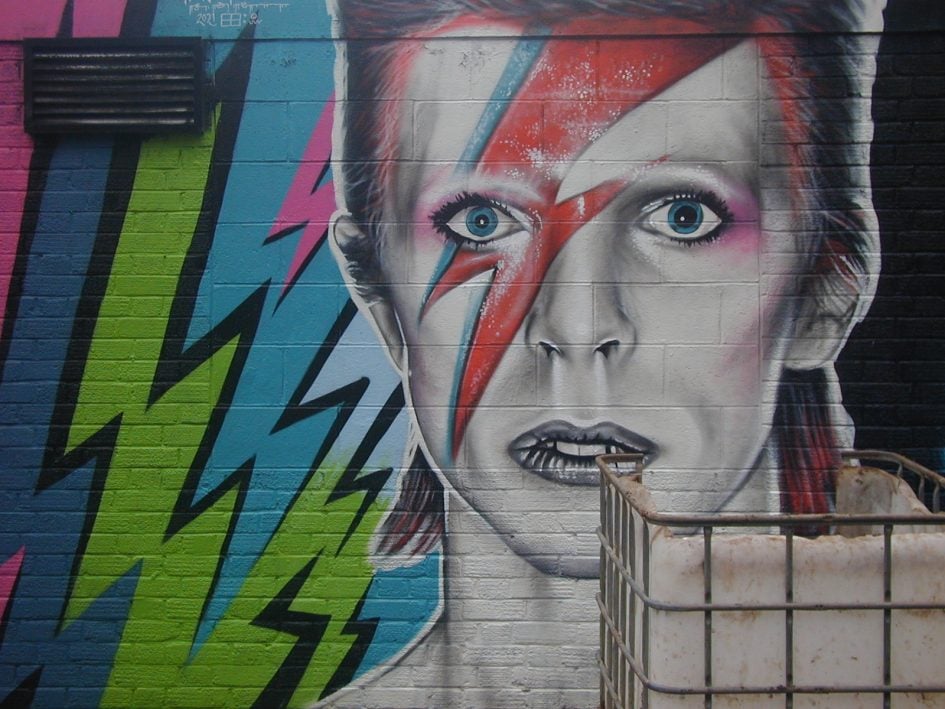 Behind a flap on the left side of the camera are three ports: a DC input for mains power but not internal charging, composite video output for a TV or VCR, and an RS232C serial port which in the absence of a separate memory card reader was the way to get images out of the camera. This serial interface was slow even back in 1999 though, with rivals increasingly fitted with much faster USB ports, albeit often with non-standard plugs. There's also a flash sync port and a supplied infra red remote control that could trigger the shutter as well as adjusting the zoom.
For a lens, Olympus fitted the C-2000 Z with a 3x zoom, equivalent to 35-105mm with a bright focal ratio of f2 at the wide-end, dimming to a still respectable f2.8 at the telephoto-end. While the official spec is 6.5-19.5mm, it looks a lot like the lenses in several subsequent cameras including Sony's S70 and Canon's G1, so I suspect there was a single factory producing lenses for multiple manufacturers. What made the Olympus different from many rivals in practice though was the fine zoom control, allowing you to make minor and precise adjustments without the view lurching back and forth in annoyingly large steps.
Behind the lens was a half-inch CCD sensor with 2.1 Megapixels. This delivered images with a maximum resolution of 1600×1200 pixels, although you could also record in XGA 1024×768 if preferred. At the top resolution, the C-2000 Z could squeeze around 15 JPEGs in the HQ mode on the supplied 8MB card, or around seven when set to SHQ, dropping to just one if you chose uncompressed TIFFs. There wasn't any video on this model.
Images were recorded onto Smart Media memory cards, housed in a compartment on the right side – handy for access when mounted on a tripod.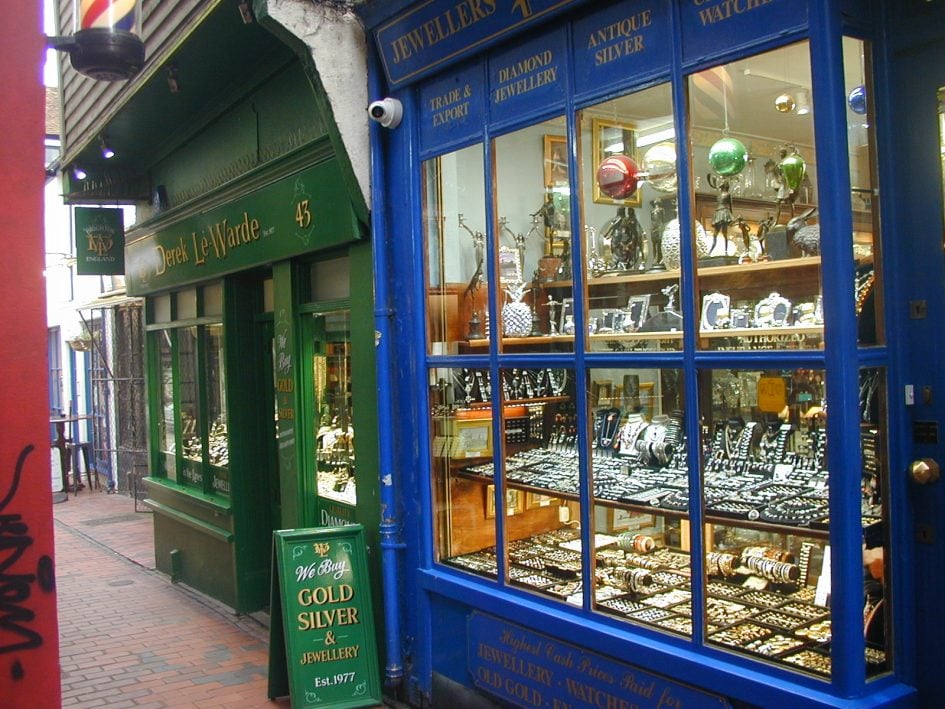 Smart Media cards were popular around the Year 2000, almost unfeasibly thin compared to the Compact Flash and PC Cards they were designed to replace. Olympus and Fujifilm were two of the biggest supporters of the format, but the lack of a built-in controller chip – originally to keep costs down – resulted in some incompatibilities, and the maximum capacity of 128MB was quickly outgrown. SD and xD took their place, before SD dominated completely.
Today, the use of Smart Media cards is going to be a challenge. Sadly my antique rescue didn't come with one, but I did have an old Jessops card in my collection, fortuitously in the maximum 128MB capacity allowing me to squeeze-in over 100 best quality SHQ JPEGs.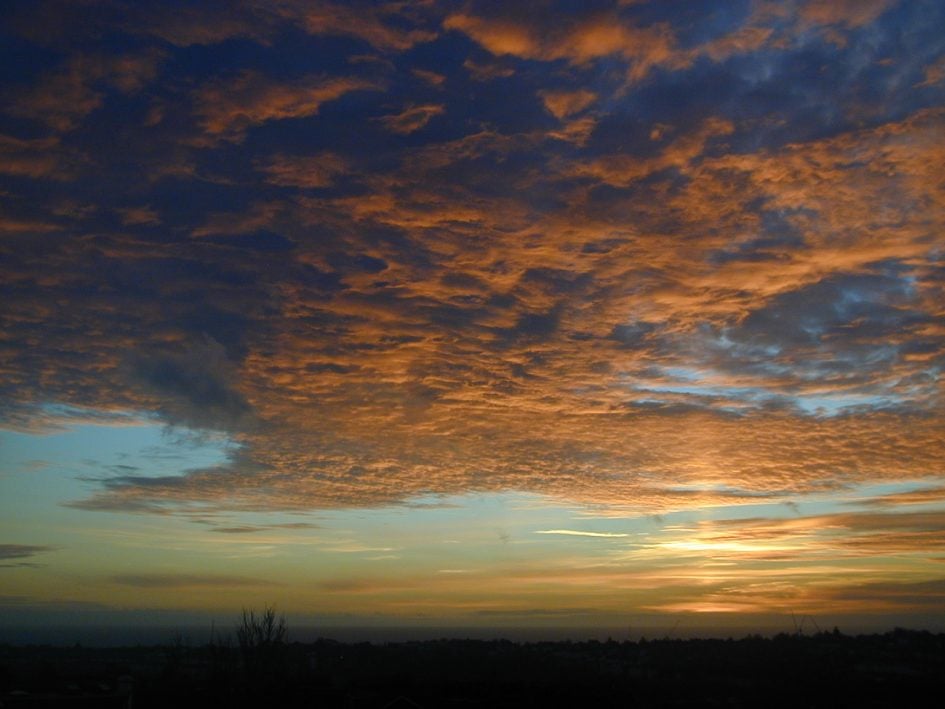 If you have to buy a Smart Media card, you'll typically find them costing around a pound or dollar per Megabyte, but beware it came in two incompatible versions: the oldest 5v cards have their diagonal notch taken out the top left corner, while the newer 3.3v cards have the notch on the top right and are also often labeled with the ID initials. The C-2000 Z takes the newer 3.3v cards only.
Reading them two decades later is also a challenge, with most so-called Universal card readers supporting SD, CF, xD, even Memory Stick, but frequently no Smart Media. I'd long lost my original card reader, so had to track down a new 35-in-1 model from Hama with a USB 2 interface, costing around a tenner.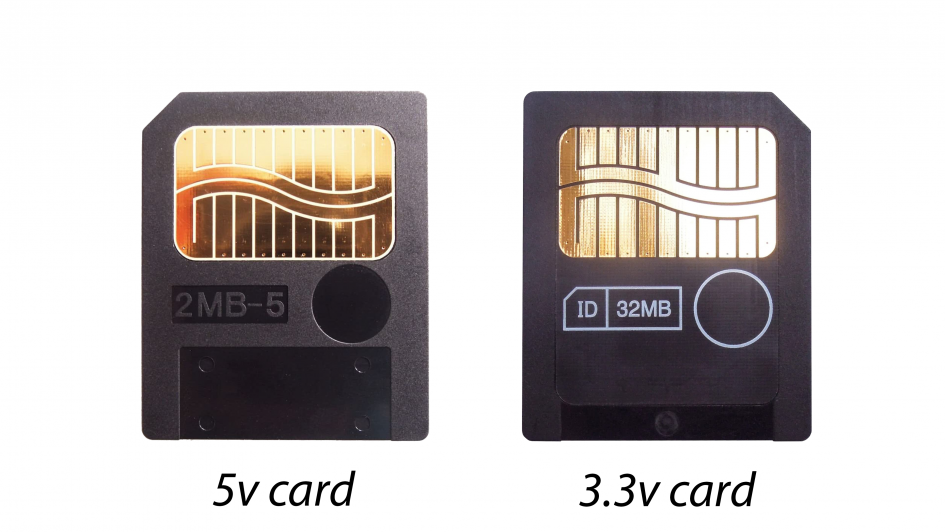 Alarmingly though, the card appeared to have nothing on it when I tried to read the images on my computer, and upon putting it back into the camera, it claimed it was now empty too. Smart Media was infamous for issues like these, but luckily I managed to retrieve my photos using Stellar Photo Recovery software which found them during a deep scan. Just remember if you need to recover images from a card, new or old, don't use it until the software has attempted to do its job. Recording a new image could write over a corrupted old one, preventing it from being recovered.
Olympus C-2000 Z verdict
I reviewed the C-2000 Z for MacUser magazine in the year 2000 as part of a group test and back then was impressed by the fine exposure control but perplexed by the lack of a full Manual mode and annoyed by both the slow serial interface and lack of rechargeable batteries.
Only a few months later, Olympus launched the mildly-updated C-2020 Z version which I reviewed for Personal Computer World magazine. Most notably this version added the Manual mode which should have been on the original, along with Motion JPEG video in 320×240 at 15fps to better-match rivals at the time. It also improved on the burst shooting capabilities which at the time were better than most.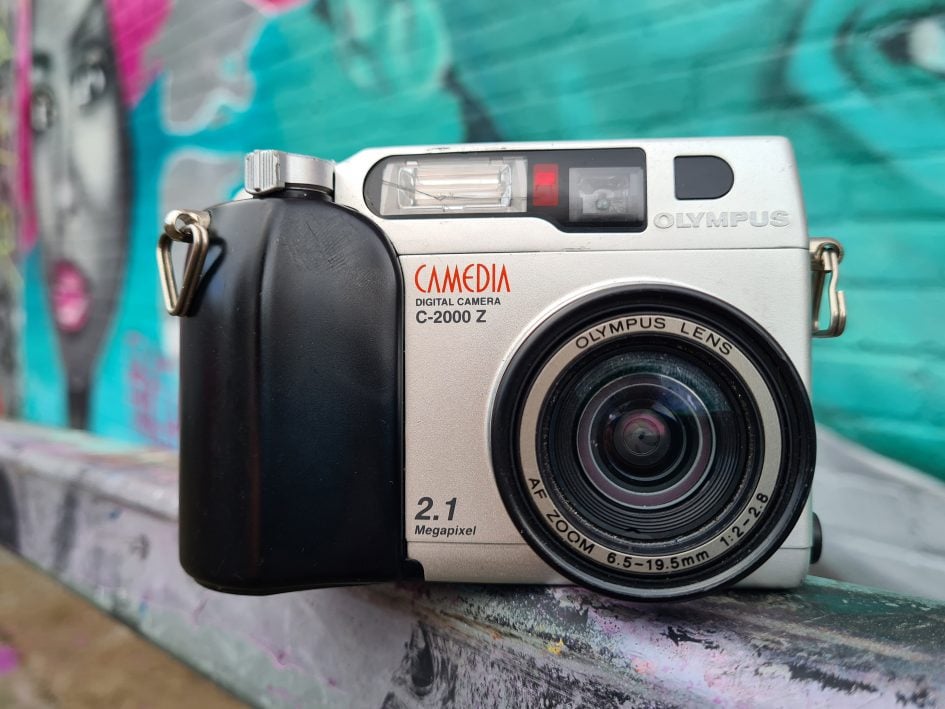 Shooting with the C-2000 Z today reminded me how similar a lot of cameras became around this time, gradually shifting from the innovative experimental designs of the mid to late Nineties.

While Olympus maintained several form factors at the time, the boxy C-2000 Z actually proved to be one of its more popular, later spawning the 3030, 4040, 5050, 7070 and finally the C-8080 Z, each with successively higher Megapixel counts indicated by the first digit in the title.

The C-7070 Z and C-8080 Z were the last models in the series, and by 2005 Olympus concentrated on compacts that were either thinner, waterproof or had longer zooms, along with DSLRs and later mirrorless cameras based on larger Four Thirds sensors.

Check ebay to find vintage gear! Lost, deleted or corrupted photos? I recover mine with Stellar Photo Recovery! PS - if you enjoy my reviews, videos and guides, you can support me my treating yourself to a copy of my In Camera book, an official Cameralabs T-shirt or mug, or by treating me to a coffee! Thanks!