Nikon D40 with AF-S Nikkor 18-55mm 1:3.5-5.6 G II ED
Nikon D40 vs Canon EOS 400D / XTi vs Nikon D80 real-life noise
Nikon D40 results continued…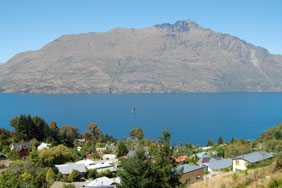 Outdoor / Resolution / Noise / Noise 2 / Corner sharpness / Fringe & macro / Geometry / Vignetting
To compare noise levels under real-life conditions we shot this scene using the Nikon D40, Canon 400D / XTi and Nikon D80 at each ISO and their best quality JPEG settings.

To reflect typical usage, each camera was fitted with its most common kit lens option, respectively: the Nikkor DX 18-55mm II, Canon EF-S 18-55mm and Nikkor DX 18-135mm.
The image above was taken with the Nikon D40 at 26mm f8, using its lowest sensitivity of 200 ISO; the original Large Fine JPEG measured 2.61MB. The D40's Noise Reduction was off by default, although samples with it enabled can be seen on the previous page. The Canon 400D / XTi and Nikon D80 images were taken with matching exposures and their 100 ISO samples measured 3.81 and 4.51MB respectively. The crops are taken from an area just below and to the left of the centre.
As seen on our first outdoor results page, the D40 samples cover a larger area of the original image due to its lower resolution sensor. Judging from the samples below, the D40 delivers very clean, noise-free images at 200 and 400 ISO, with only the slightest noise appearing at 800 ISO. Increased to 1600 ISO, the D40 sample is still packed with detail, and it's only once you select the highest 3200 ISO setting that noise becomes obtrusive.
Once again the D40 holds its own against rival 10 Megapixel models, and maintains its detail at higher sensitivities when the others begin to deteriorate. Admittedly the D40 applies reasonably high sharpening by default, but there's no denying its samples look clean and detailed up to and including 800 ISO, and are more than acceptable at 1600 ISO. It's an impressive result for the entry-level camera and you can see more real-life examples at various sensitivities in our Nikon D40 Gallery.
Nikon D40
Using DX 18-55mm II

Canon 400D / XTi
Using EF-S 18-55mm

Nikon D80
Using DX 18-135mm

100 ISO not available

100 ISO, 1/250, f8

100 ISO, 1/250, f8

200 ISO, 1/500, f8

200 ISO, 1/500, f8

200 ISO, 1/500, f8

400 ISO, 1/1000, f8

400 ISO, 1/1000, f8

400 ISO, 1/1000, f8

800 ISO, 1/2000, f8

800 ISO, 1/2000, f8

800 ISO, 1/2000, f8

1600 ISO, 1/4000, f8

1600 ISO, 1/4000, f8

1600 ISO, 1/4000, f8

HI1 (3200 ISO)

3200 ISO not available

H1.0 (3200 ISO), 1/4000, f11