Nikon DX Micro 40mm f2.8G review
Verdict
Nikon's Micro-Nikkor 40mm f2.8 is a very compelling package: it's the cheapest macro-lens with 1:1 magnification you can buy and it delivers excellent performance with very contrasty and sharp images center to corner at every aperture at normal shooting distances.
When it comes to shooting close-ups the performance degrades a bit in the corners, but you should not worry too much about that: with larger magnifications you normally have to stop down to get a decent depth of field. And from f8 on the lens-performance in the corners is good again.
Only one thing is really annoying: you have to get very, very close to your subject if you want to reach larger magnifications: 3cm (only a little more than 1 inch) for 1:1! This can really be a nuisance with regard to properly lighting your subject – if your subject is bold enough to stay put under the looming lens. And at only 40mm focal length the lens has a clear disadvantage compared to longer models with subject isolation from the background.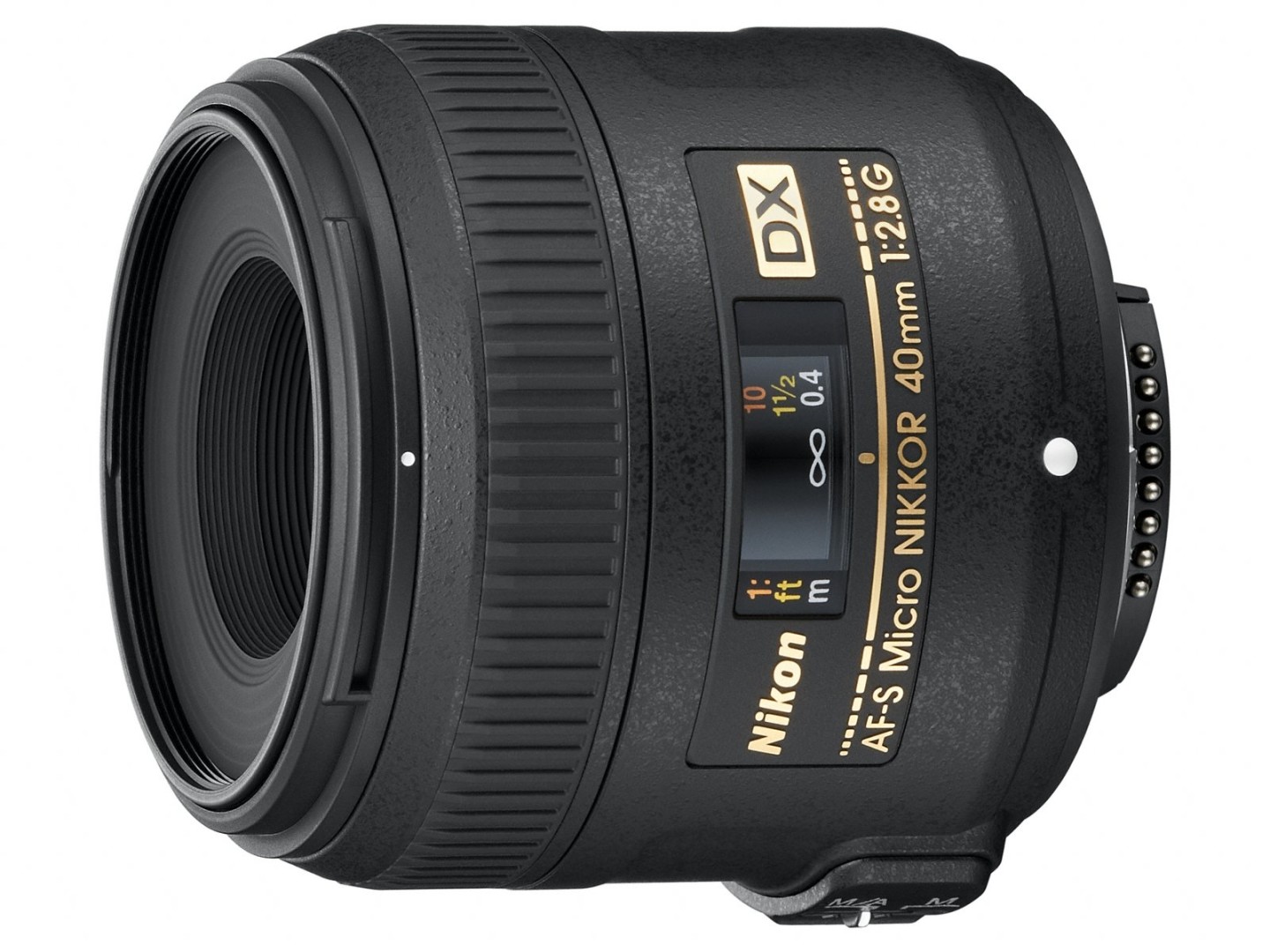 Compared to Nikon AF-S DX Micro-Nikkor 85mm f/3.5G ED VR
The Nikon 85mm Micro-Nikkor has a clear benefit over the 40mm that comes from its longer focal length: working distance is 14cm at 1:1 and the background-isolation is clearly better. You can also use it as a light telephoto-lens on your DX-body. It also has Nikon's VR image-stabilization that proves to be effective even at close-up shots so that you can hold the 85/3.5G stable at longer shutter-speeds than the 40/2.8G. But that may not matter if you're normally working from a tripod.
Comparing image quality between both lenses is a mixed bag: At normal shooting distances the 40/2.8G delivers better quality than the 85/3.5G but at closer working-distances the 85mm lens pulls ahead. So this one is hard to decide.
And then there is price, size and weight. And the 40/2.8G is very good in all three categories while also giving you 2/3 of a stop larger aperture. So this is a very tough comparison to weigh-up and you really need to ask yourself what is more important for you.
See my Nikon 85mm Micro Nikkor review for more information.
Compared to Nikon AF-S VR Micro-Nikkor 105mm f/2.8G IF-ED
The Nikon 105mm Micro-Nikkor was the first stabilized macro-lens on the market, and plays in a different league to the others here.
At more than three times the price, weight and size it offers stabilization, nano-coating, and covers the full-frame image circle. It offers a working distance of 15cm at 1:1 and thus is ahead of the 40/2.8G on all three of its weakest points.
If you compare image quality the 105mm is also better in the corners at normal working distances (albeit with a slightly lower contrast) and on a par with the 40mm at close-up ranges. So you need to weigh-up the features against the price and physical differences to decide which lens is a better match to your needs.
See my Nikon 105mm Micro Nikkor review for more information.
Nikon 40mm Micro-Nikkor final verdict
The price-performance ratio of the AF-S DX Micro-Nikkor 40mm f/2.8G is excellent and had it not been for the incredibly short working distance at 1:1, this lens would have easily earned a Highly Recommended award. But this weakness puts a serious dent in the otherwise shining performance – and thus it's awarded with a Recommended. So long as you understand the limitations of this lens (again the short 1:1 distance and lack of VR), it represents great value for owners of DX format DSLRs who want to start exploring the joys of macro photography.
Summary
Good points
Very high contrast and sharpness from f2.8 on.
Good close-up performance.
Reliable AF operation.
Cheapest macro for DX bodies.
Bad points
No image stabilization.
Covers only DX image circle.
Extremely short working distance at 1:1.
If you have any questions or comments regarding the review head over here. A selection of my shots with this lens can be found here.
Und wenn es irgendwelche Fragen oder Kommentare zu meinem Review gibt, hier können Sie gerne auch in Deutsch posten. Und dort ist eine Auswahl an Bildern, die ich mit dieser Linse gemacht habe.
.