Intro
The Nikkor AF-S 85mm f/1.8G is a short telephoto lens announced January 2012. It's the long-awaited successor of the Nikkor AF 85mm f1.8D from 1994 and the considerably more affordable sibling of the AF-S 85mm f1.4G from August 2010 – see my Nikon 85mm f1.4G review for more details on that high-end model.
It can also be considered the longer companion to the AF-S 50/1.8G from April 2011 (see my Nikon 50mm f1.8G review) which is now also accompanied by the new AF-S 28/1.8G. So with a line-up of three new f1.8 primes at 28mm, 50mm and 85mm, Nikon has now completed the renovation of a set of FX-capable lenses that are considered the primary goal for people wanting large aperture prime lenses at a reasonable price.
On both DX and FX format bodies 85mm focal length is considered as a preferred candidate for portrait-photography as it gives you some distance from your subject which leads to a flattering perspective. This, combined with the capability to render blurred backgrounds with a smooth bokeh, makes large aperture 85mm lenses very sought after. Another use-case for 85mm primes is street-photography where you need some reach and a fast shutter speed. But as we'll see later a 85mm lens may also be used for capturing landscapes.
So far Nikon's new designs (the 50/1.8G and the DX 35/1.8G) have proven to be sharp and contrasty rendering neutral colors. This puts pretty high expectations on the newcomer. In this review I'll have a look at Nikon's newest 85mm f1.8G prime, and find out whether the lens lives up to the expectations.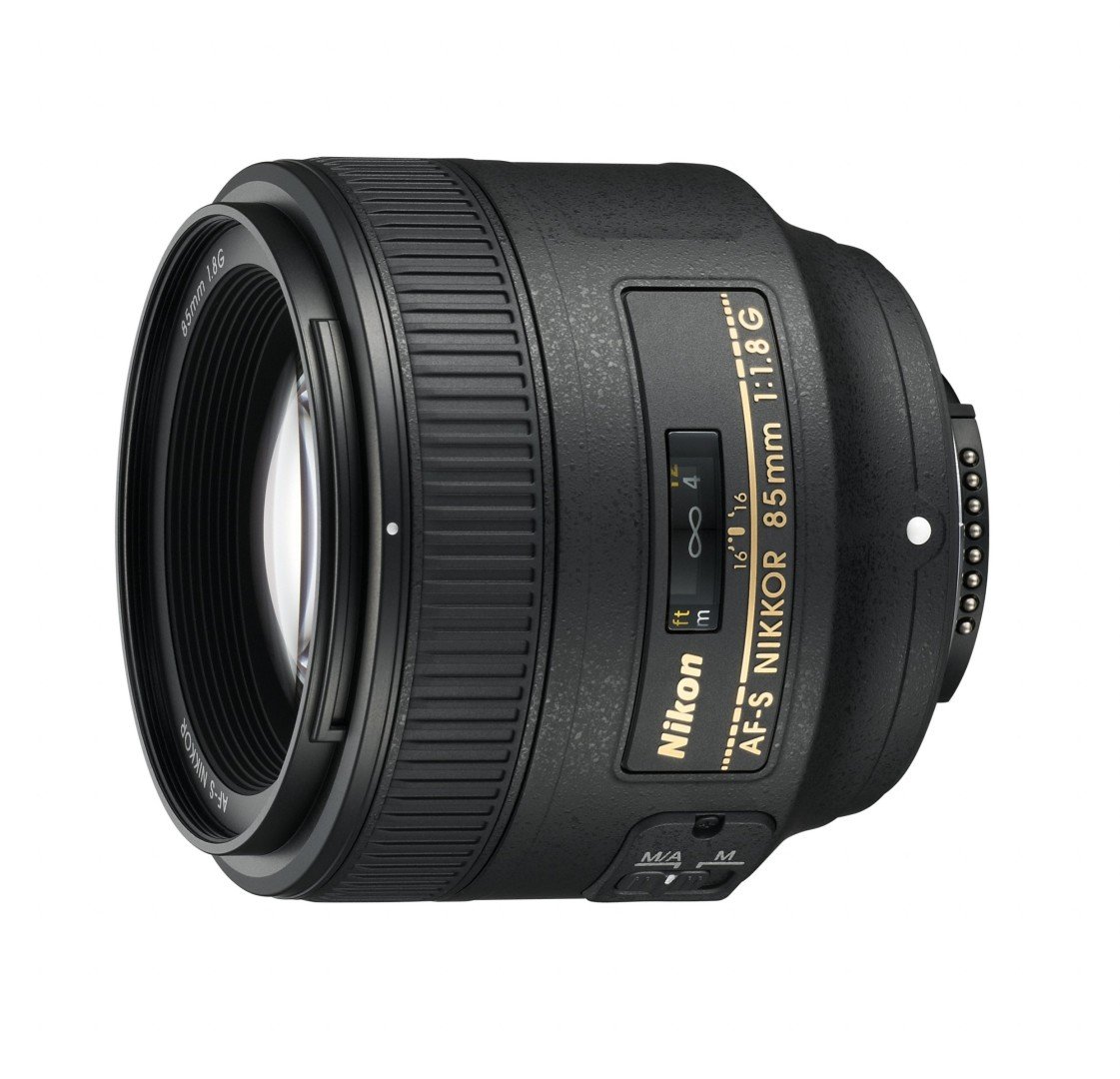 Facts from the catalog
As usual I'll have a look at the technical data first and make some comparison to similar lenses. I've rated the features with a [+] (or [++]), when it's better than average or even state of the art, a [0] if it's standard or just average, and [-] if there's a disadvantage.
Size (diam. x length): 80 x 73 mm (3.1 x 2.9 in.). The lens has grown considerably against its predecessor, the 1.8D at 72 x 59 mm (2.8 x 2.3 in.) which had no AF-drive. But it's still OK [0]
Weight: 350 g (12.4 oz) = 30 grams less than the old version. [+]
Optics: 9 elements in 9 groups vs. 6 elements in 6 groups on the 85/1.8D. But still this is a small amount of glass compared to zooms that tend to have something like 21/16. That bodes well for contrast and flare-resistance. Nikon didn't use Nano-coating on this lens and the cross-section does not show any aspherical or ED-element at all. [0]
Closest focus distance/max. magnification: 0.8 m (2.62 ft.) / 1:8.1. This does not come close to what I often need in nature (1:3-1:5). So no honorable mention for this performance, but other 85mm lenses don't focus closer either. [0]
Filter-thread: 67mm = a cheaper standard than with the larger pro-lenses [+]
IS: No = a pity! Many zooms covering 85mm as well as the 105/2.8 have VR. You can only hope that with a 1.3 stops larger aperture you could crank up the shutter speed to where shake is less likely. And shake you see: Just look through the viewfinder! [–]
AF: AF-S with SWM (silent wave motor), so it does work on D60/3×00/5×00-bodies , manual-focus override by turning the focus ring [+]
Covers full frame/FX or smaller = very good [+]
Comes with a flexible lens pouch, not a nice soft-case [0]
Price: around 450 EUR new (incl. 19% VAT) = reasonable! The old Nikon 85/1.8D is around 370 EUR now, The Samyang 85/1.4 (no AF!) can be had for 300-400 EUR and all other alternatives are more expensive as they sport an f1.4 aperture and AF – Nikon's own 85mm f1.4G typically costs over three times as much. If you exclude the Samyang (I wouldn't recommend manual focus on a large aperture prime) the f1.8 Nikons are in fact the cheapest alternative to get one of those much sought-after large aperture 85mm primes. Who would have thought that I mention "cheap" and "Nikon" in one sentence. [+] (To be fair I should however note the oldie-but-goodie Canon EF 85mm f1.8 comes in a little cheaper).
The lens-caps are standard Nikon's. The others still play catch-up. [+]
Distance information is relayed to the camera, so the Nikon body can do all the advanced exposure-related stuff with this lens. But this is true for all the alternatives too. [+]
Aperture ring = no, just like all Nikon G-lenses. [0]
Lens-shade included and revertible for transport. [+]
Sealing: yes! Note the older 85/1.8D has none. [+]
So the score in the "features-department" is 2[-]/5[0]/9[+].
Motivation
:
Large aperture 85mm lenses are for isolating your subject from some distance and/or getting faster shutter speeds when your subjects are moving. But I can use this as a nature shooter too because I love to have not everything in equal sharpness.
Alternatives
:
In this price-bracket there are really only two alternatives:
– The old Nikkor AF 85/1.8D
– Samyang 85/1.4 manual focus
Once again Nikon's own AF-S 85mm f/1.4G is much more expensive – typically costing over three times more.