Nikon 70-200mm f4G VR review
Verdict
The Nikon 70-200/4.0G VR delivers very good overall performance, with only the FX-corners at focal lengths below 130mm being a little weaker. Mount it on a DX-body and it delivers a flawless performance with very high sharpness and contrast at all apertures. It is in fact so sharp that you can see diffraction setting in even at f8.0. This resolving-power also makes the lens quite a good match for a tele-converter should you need to reach beyond the 200mm focal length. Combined with an excellent image stabilization, a fast and reliable AF, and a maximum magnification of 1:3.3 in a package that is smaller and much lighter than the alternative 70-200mm zooms it is almost too good to be true.
What are the downsides? Most obviously you don't get an f2.8 aperture that can cut exposure times in half for fast moving action shots or deliver shallower depth of field effects. Then there is the issue of some visible longitudinal CA which is not as easily corrected as lateral CA. Another important downside is the price, which at well above 1000 EUR hardly makes it a budget telephoto zoom option, although to put this into perspective its bigger brother, the Nikon 70-200/2.8G VR is still around 50% more expensive depending on region. It's also worth noting Canon's 70-200mm f4L is pitched at a similar RRP to the Nikon 70-200mm f4, although being a few years older means street prices are currently about 10-15% less.
But overall the Nikon 70-200/4.0G VR still enjoys a very attractive combination of features, performance and price and clearly earns a Highly Recommended rating if you don't need the f2.8 aperture of its pricier counterpart or want to lug around its weight. A one-on-one comparison with its most important competitors from Nikon, Sigma and Tamron will be presented in my up-and-coming 70-200mm shootout.
Below I have listed the good and bad points of the Nikon AF-S Nikkor 70-200mm f4.0G ED VR for you.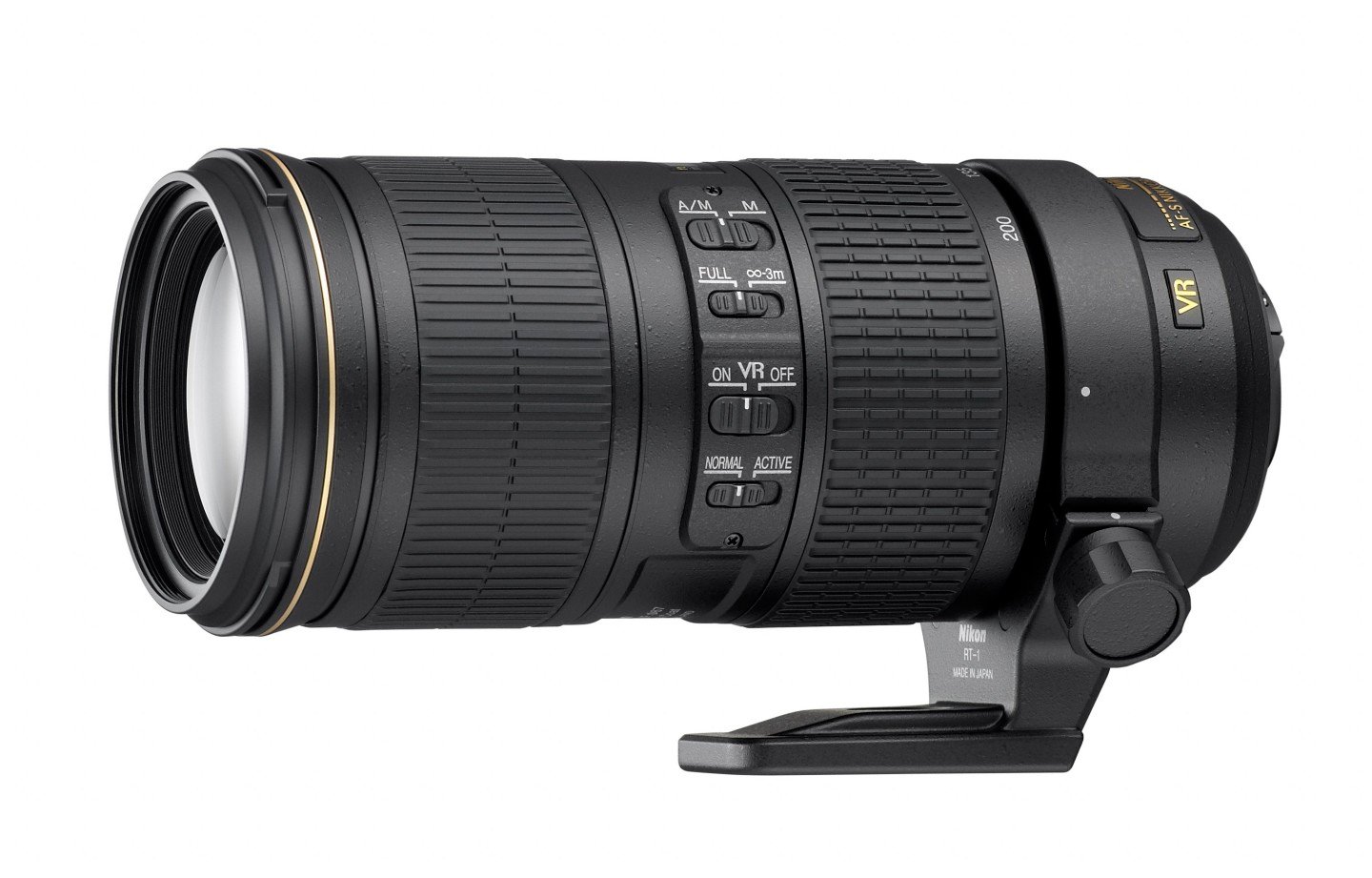 Summary
Good points
Excellent image quality in the DX image-circle even wide open.
Very good performance well into the FX corners at longer focal lengths.
Excellent image stabilization.
Weather sealing.
Quiet, fast, and precise AF operation.
Maximum magnification of 1:3.3.
Light weight compared to f2.8 models.
Bad points
Not cheap even before investing in the missing tripod mount.
Maximum aperture of f4.0 limits shallow depth of field effects.
Some visible loCA.
If you have any question, comment or suggestion regarding this preview head over to our forum here. A selection of my shots with this lens in full resolution can be found there.
Und wenn es irgendwelche Fragen, Kommentare und Anregungen zu meinem Review gibt, hier gibt's die Möglichkeit für unsere deutschsprachigen Besucher im DSLR-Forum. Und dort ist eine Auswahl an Bildern in voller Auflösung, die ich mit dieser Linse gemacht habe.