Nikon 70-200mm f2.8G VR II review - Verdict
Verdict
The Nikon 70-200/2.8G VR II delivers very good overall performance throughout the zoom-range with a graceful decline in sharpness/contrast in the corners. But nothing that a little stopping down can't heal. Mount it on a DX-body and it delivers a flawless performance from f4.0 with very high sharpness and contrast at all apertures. Its resolving-power also makes the lens quite a good match for a tele-converter should you need to reach beyond the 200mm focal length. Combined with image stabilization, a fast and reliable AF, and a large constant f2.8 aperture that can cut exposure times in half for fast moving action shots or deliver shallower depth of field effects, a robust body, and weather-sealing this lens is the tool of choice for the pros.
But it does have its downsides. The most prominent being the high price not to mention the size and weight. Although to be fair all stabilized 70-200/2.8 zooms are of similar size/weight and the price is in line with the options from Canon or Sony, even a little cheaper. But stabilized 70-200/2.8 zooms can be had for half the price if you take the Sigma 70-200/2.8 HSM OS or you could go for the Nikon AF-S 70-200/4.0G VR which is smaller, lighter and cheaper too. A one-on-one comparison with its most important competitors from Nikon, Sigma and Tamron will be presented in my up-and-coming 70-200mm shootout. But there's no way around it: the Nikon 70-200/2.8G VR II is the professional version of a 70-200mm zoom with a large aperture, a very good performance and a build to last. This clearly earns it a Highly Recommended rating if your budget (and muscles) can accommodate it.
Below I have listed the good and bad points of the Nikon AF-S Nikkor 70-200mm f2.8G ED VR II for you.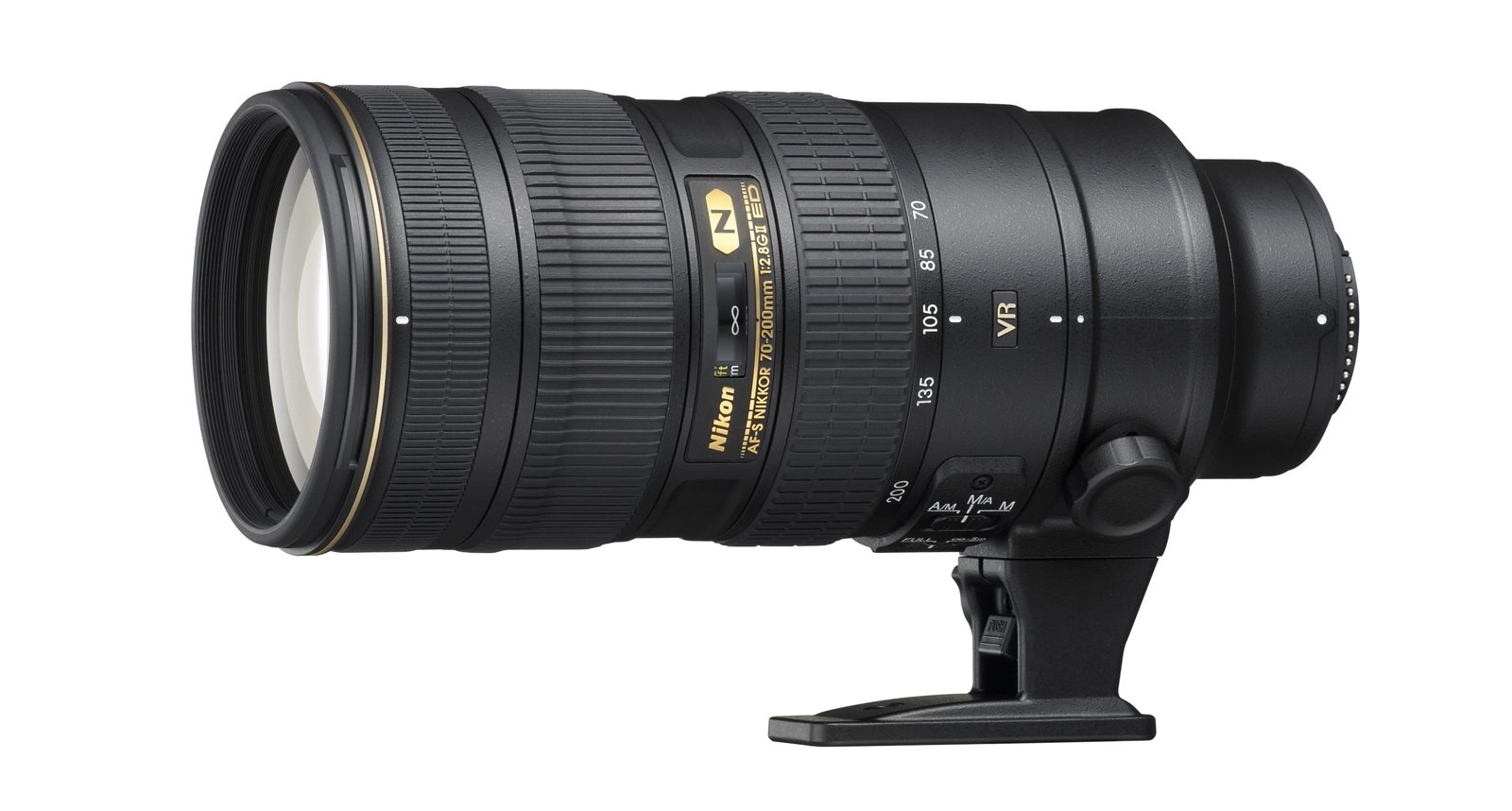 Summary
Good points
Very good overall performance.
Image stabilization.
Build quality.
Weather sealing.
Quiet, fast, and reliable AF operation.
Bad points
High price.
If you have any question, comment or suggestion regarding the review head over to our forum. A selection of my shots with this lens in full resolution can be found here. And if you want more information about the performance of this lens on a Nikon D300 head over to my earlier review in the forum.