Verdict
The Nikon 35mm f1.8G ED put in a good performance and proved to be a worthy member of Nikon's line-up of f1.8 primes. It's a step-up in performance compared to the old Nikon AF 35/2.0D in every aspect: sharpness, contrast, coma, light fall-off and bokeh. Plus it has a built-in silent focus-motor. But its price is also higher, lying smack-between its predecessor and Sigma's 35/1.4 EX DG HSM.
I think the Sigma 35/1.4 is indeed the real alternative to look at if you could invest 250 EUR more in a 35mm fixed-focal without going outright for the Nikon AF-S 35/1.4G. The Sigma offers you 2/3 of a stop more light-gathering capabilities and better background-blur. And its performance in the FX-corner is really astonishing. But on the other hand the Sigma is weaker at the DX-corners, produces flare more easily when light shines into the lens, and is much bigger and heavier than the Nikon. So it comes down a bit to personal preferences and the question whether you really need the larger f1.4 aperture of the Sigma and are ready to pay for it. If you're on a tighter budget you may also be interested in pushing the imaging circle of the cheaper DX 35mm f1.8 which performs better than expected outside the APSC frame area.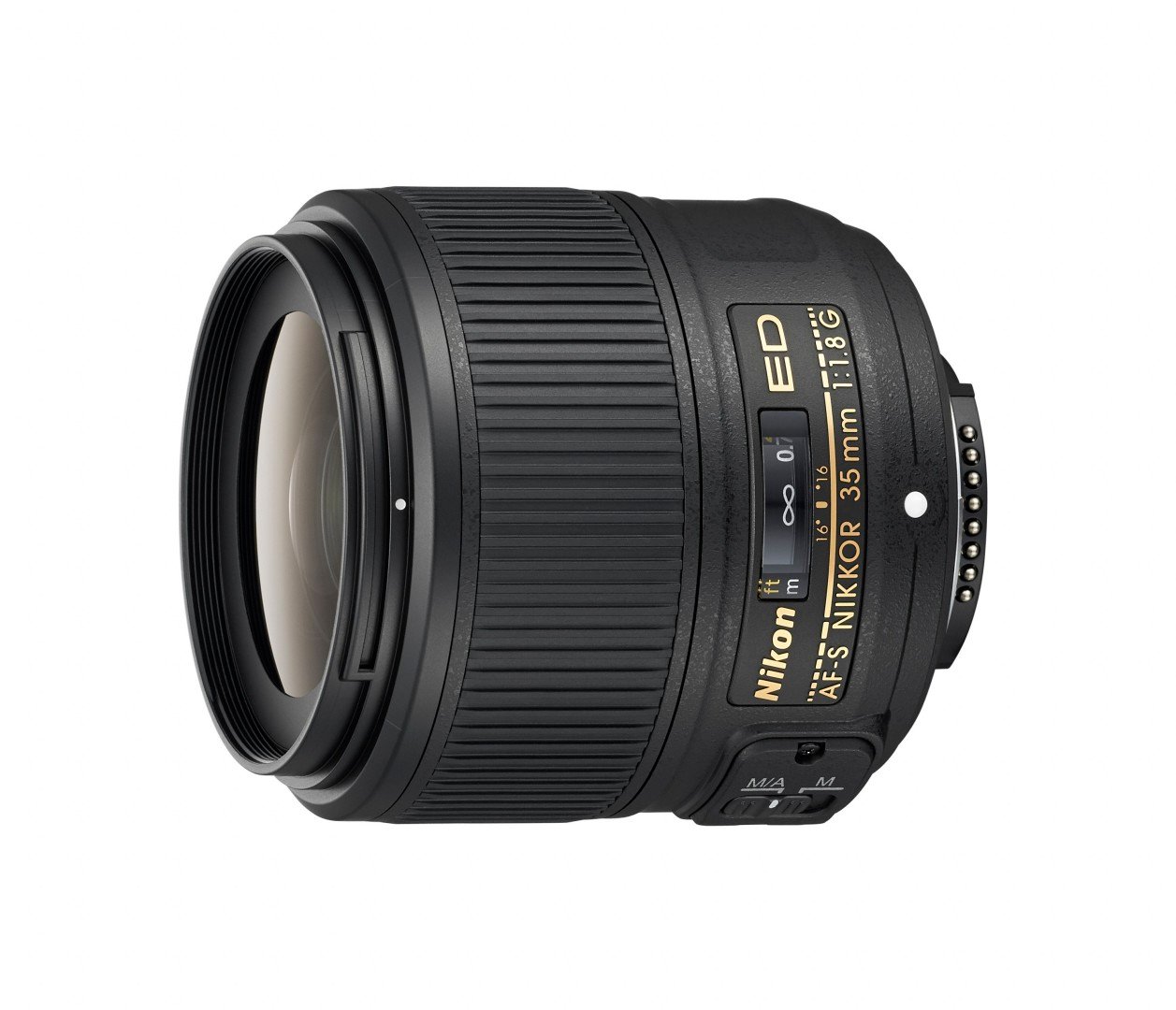 Valued on its own the Nikon AF-S 35mm f/1.8G ED is a pretty versatile lens all-in-all: it is light and pretty small, produces images that are sharp and contrasty (unless you look into the extreme FX-corners) even wide open, is flare-resistant, delivers a maximum magnification of 1:4, and has a large f/1.8 aperture to collect more light under demanding situations and allows you to better isolate your subject from distracting background. Plus it offers coverage of the full-frame image-circle so you can keep this lens should you upgrade from a Nikon DX-body to an FX-body. Thus I can fully recommend this lens.
Summary
Good points
Good to very good quality in the DX image-circle.
Quiet and reliable AF operation.
Weather sealing at the lens-mount.
Little flare/glare.
Bad points
Longitudinal CA often seen in the background.
Weak performance in the extreme FX-corners.
Somewhat nervous Bokeh.
If you have any question, comment or suggestion regarding the review head over to our forum here. A selection of my shots with this lens in full resolution can be found there.