Nikon 85mm lens group test
Intro
Nikon currently offers three 85mm prime lenses: the ageing AF 85mm f1.8D, the new AF-S 85mm f1.8G, and the largest aperture AF-S 85mm f1.4G. If you're shopping for a bright aperture telephoto prime lens for a Nikon DSLR, you'll no doubt be weighing up the pros and cons of all three models. But which really is best? Does newer equal better and crucially is it worth spending the considerable extra for 2/3 of a stop on the f1.4 version?
In this article I'll compare all three Nikon 85mm prime lenses side-by-side using a 36MP Nikon D800. I've tested their full-frame FX and cropped-frame DX performance, and to see what the competition can offer, I've also included the Sigma AF 85mm f1.4 EX DG HSM for good measure. So the results should be interesting for those who'd like to use a large aperture 85mm on a DX-body as a 130mm short-tele equivalent – perhaps with a later migration to an FX-body in mind – and for those who want to use the lens straightaway on Nikon's most demanding FX body.
Prime lenses with their fixed focal lengths generally deliver superior quality to zooms, while additionally boasting larger apertures which makes them better in low light or for achieving shallower depth-of-field effects. So a 85mm prime lens could end up being one of the best investments you make for a Nikon body, but again the question is which model to go for? After extensive testing of four current 85mm primes from Nikon and Sigma it's time to compare their performance – and as you'll discover, we have a clear winner here… read on to find out which will be best for you.
| | | |
| --- | --- | --- |
| | | |
| | | From left to right: Nikkor 85mm f1.4G, 85mm f1.8G, 85mm f1.8D |
| | | |
Four 85mm lenses for Nikon DSLRs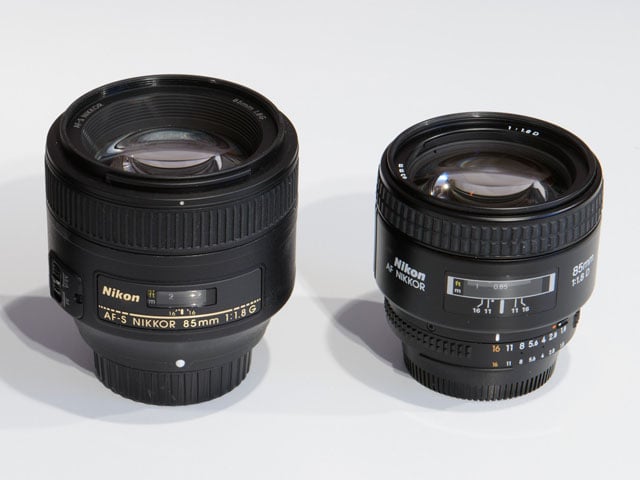 Nikon AF-S 85mm f1.8G (left) and its predecessor Nikon AF 85mm f1.8D (right)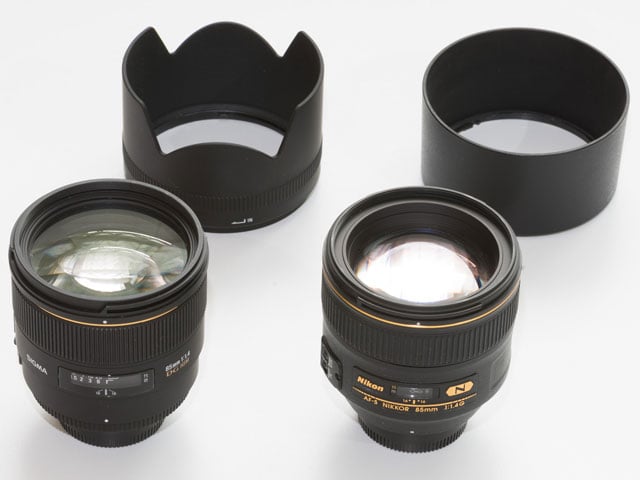 Sigma AF 85mm f1.4 EX DG HSM (left) and Nikon AF-S 85mm f1.4G (right)
In this comparison I'll be concentrating especially on sharpness / contrast and bokeh which are major factors of image quality for large aperture primes. If you like to read more about features or other aspects of built- or image-quality, head over to my respective reviews: Nikon AF-S 85mm f/1.4G review, Nikon AF-S 85mm f/1.8G review, Sigma 85mm f1.4 review.
If you have any questions, comments or suggestions regarding this comparison head over here.