Nikon Z MC 50mm f2.8 preview
The Nikon Z MC 50mm f2.8 is one of two macro lenses for Nikon's Z-mount mirrorless cameras – the other being the Z MC 105mm f2.8 VR S. It achieves 1:1 (1x) magnification without the use of bellows or extension tubes and is corrected for full-frame cameras. It can fill the frame with a subject of 24 x 36mm (0.94 x 1.42in.) at 1x magnification. The new lens is the shortest macro lens in Nikon's F-mount or Z-mount line-up covering full-frame sensors as the AF-S DX Micro-Nikkor 40mm f2.8 G is only corrected for DX sensors where it produces an angle of view equivalent to a 60mm lens, and the AF-S Micro-Nikkor 60mm f2.8 G ED has a 20% longer focal length.
The new Z MC 50mm f2.8 has autofocus, full weather sealing including fluorine coating, and a focus limiter. It should be available in June and costs 729 EUR / 647 USD / 649 GBP.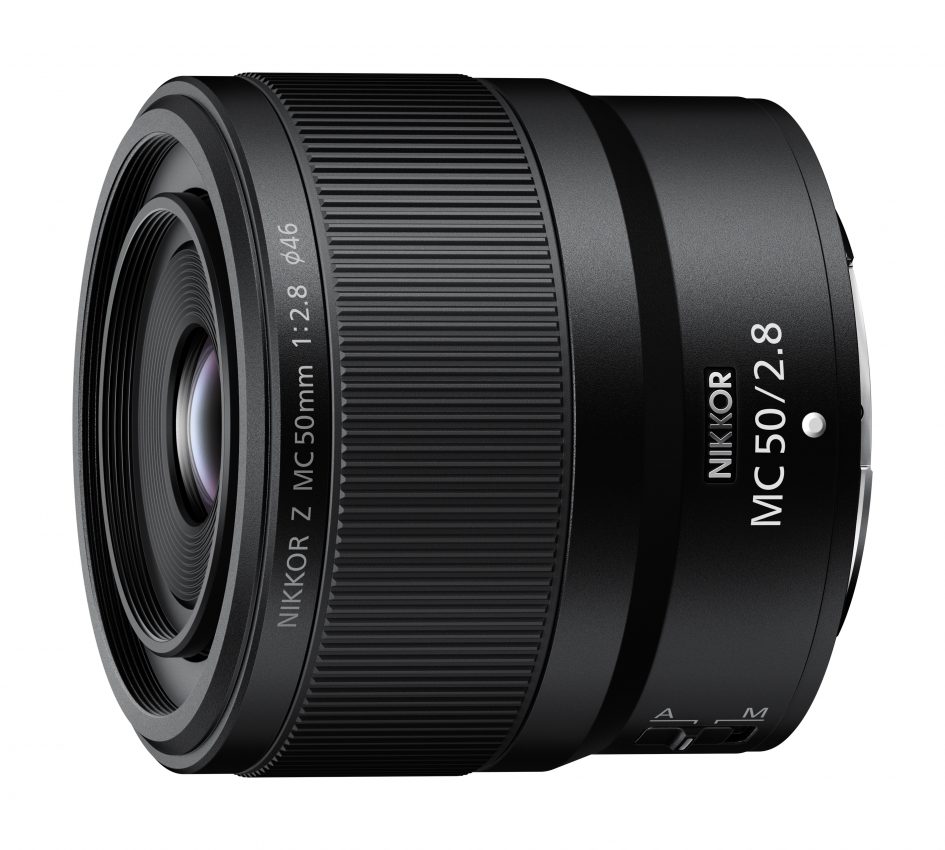 Facts and features
Let's compare the Nikon Z MC 50mm f2.8 ("Z-Nikkor" for short) to the AF-S Micro-Nikkor 60mm f2.8 G ED ("60mm F-Nikkor") and AF-S DX Micro-Nikkor 40mm f2.8 G ("40mm F-Nikkor"). As usual I've rated the features with a [+] (or [++]), when it's better than average or even state of the art, a [0] if it's standard or just average, and [-] if there's a disadvantage.
Size (diameter x length): 75 x 66mm (2.9 x 2.6in.) plus an estimated 10mm for the lens hood. The Z-Nikkor extends when focusing to minimum object distance by about 22mm. The 60mm F-Nikkor is 73 x 89mm + lens hood, the 40mm F-Nikkor is 69 x 65mm + lens hood. Plus you need to add 30mm for the FTZ adapter to use the F-Nikkors on a Nikon Z camera. The new Z-Nikkor is indeed the most compact macro lens to use on a Nikon Z camera. [+]
Weight: 260g (9.2 oz.). The 60mm F-Nikkor is 425g (15.0 oz.), the 40mm F-Nikkor weighs 235g (8.3 oz.). As the FTZ-adapter for the F-Nikkors adds another 133g (4.7 oz.) the new Z-Nikkor is the lightest macro lens on a Nikon Z camera. [+]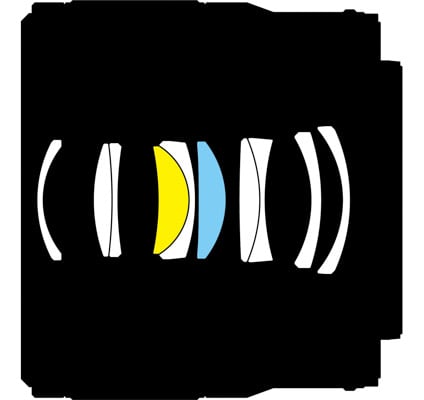 Optics: 10 elements in 17 groups including one special dispersion element and one aspherical element. The lens has fluorine-coating on the front element to repel water, dust, and dirt and make cleaning easier. The 60mm F-Nikkor has 12 elements in 9 groups with one special dispersion and two aspherical elements, the 40mm F-Nikkor has 9 elements in 7 groups with no special elements. [+]
Sharpness: From the MTF-chart the new Z-Nikkor should be quite sharp up to 7-8mm image height but develops pretty strong astigmatism with sagittal resolution dropping fast even inside the DX image-circle. [0]

All three lenses in this comparison go down to 1:1 magnification. But due to their short focal lengths closest focus distances are around 0.16m (0.52ft.) with results in extremely short working distances of only 5.6cm (2.2in.) for the Z-Nikkor, 5cm for the 60mm F-Nikkor, and 3cm for the 40mm F-Nikkor. [+]
Image stabilization: None of the three lenses in this comparison offers optical stabilization. But Nikon's full-format Z bodies provide built-in sensor-shift stabilization over 5 axis for any Z-Nikkor – plus an optional electronic stabilization in video mode. For F-mount lenses used on the FTZ adapter the body-based image stabilization of a Nikon Z camera provides roll, pitch, and yaw correction. [0]
Filter-thread: 46mm, which is pretty unusual. So you probably need to get a new set of filters. The 60mm F-Nikkor uses 62mm filters, the 40mm F-Nikkor 52mm filters. [0]
Autofocus: All three lenses in this comparison offer autofocus. So focus bracketing can be done with the built-in camera function. Manual-focus override is by simply turning the focus ring – if you didn't assign another operation to this multi-function ring on the Z-Nikkor. The focus ring of the Z-Nikkor probably has the usual variable gearing to assist in precise focusing which is very important especially in macro photography. The Z-Nikkor also sports a focus-limiter which can prevent the lens to search focus farther away than 0.3m (1ft.). [+]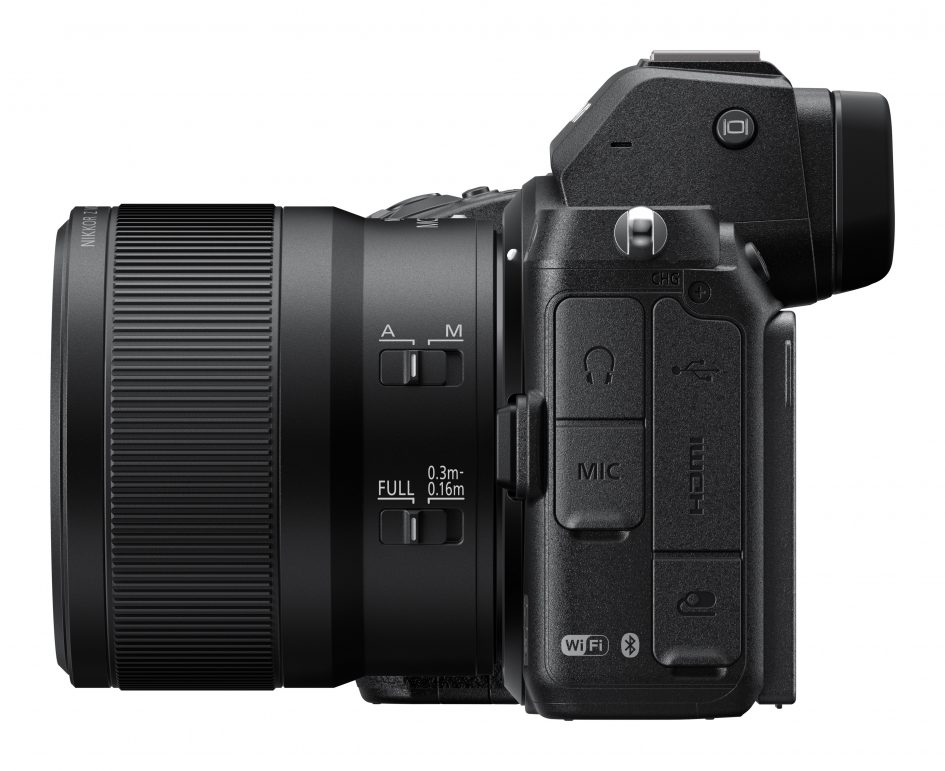 Aperture: The multi-function control ring of the Z-Nikkor can be assigned to operate the aperture, exposure compensation or focus. It automatically falls back to its customary focus control when the lens is switched to manual focus. Although the lens control ring has not the same benefit as having a focus ring plus a dedicated aperture ring on the lens it gives you more flexibility to control one of the more important shooting parameters directly from a nice ring on the lens. The F-Nikkors don't have an aperture control ring. Effective focal ratio on the Z-Nikkor loses 2 stops (to f5.6) at 1:1 magnification. [+]
Lens profile: The Z-Nikkor comes with a lens profile which can be controlled from the camera. Vignette control offers the usual options of High, Normal, Low and Off. Diffraction compensation and Auto distortion control can be activated or deactivated. The F-Nikkors have lens profiles in Adobe's RAW converter. [+]
Covers full frame/FX or smaller. Same with the F-Nikkors. [+]
Price: 729 EUR (incl. 19% VAT) / 647 USD / 649 GBP. The 60mm F-Nikkor is 590 EUR / 600 USD / 690 GBP, the 40mm F-Nikkor costs 280 EUR / 280 USD / 270 GBP. [0]
Use with teleconverter: Nikon's Z teleconverters cannot be used with any of the lenses in this comparison. [0]
The lens comes with the usual flimsy pouch with no strings to pull it close. The lens hood is included but looks like it has to be mounted in the filter thread. The F-Nikkors come with a soft pouch and reversible lens hood. [0]
Sealing: Yes, a rubber grommet at the lens-mount plus further special weather-sealing throughout the construction. [+]
At a score of 0[-]/6[0]/9[+] the Nikon Z MC 50mm f2.8 looks like a well featured small and light macro lens which also doubles up as a standard lens for other photographic applications. It is fully weather sealed, has fluorine-coating, and a multi function ring. With autofocus it can use the focus bracketing feature of Nikon Z bodies and take a great deal of hassle out of focus stacking. Just keep in mind that with its short focal length working distances can be extremely short which might spook small critters. I'm only a bit disappointed that based on the MTF chart the lens does not seem to be the sharpest beyond 8mm image height.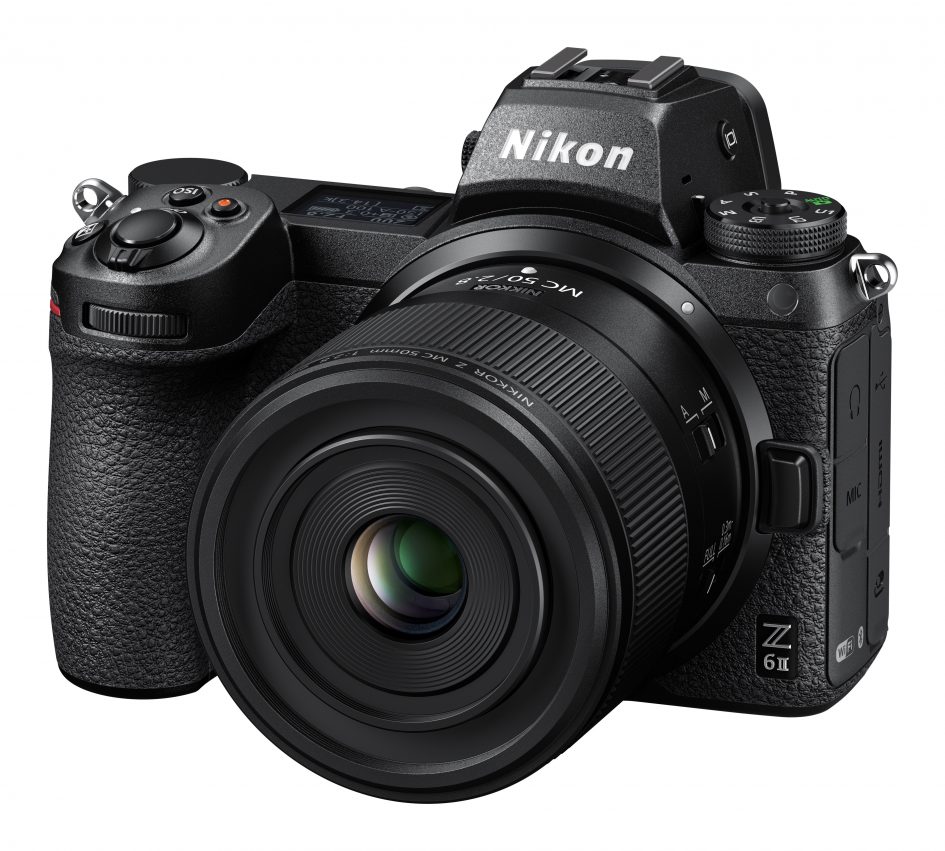 Check back soon for my full review!

Check prices on the Nikon Z MC 50mm f2.8 at B&H, Adorama, WEX UK or Calumet.de. Alternatively get yourself a copy of my In Camera book or treat me to a coffee! Thanks!