Nikon Z 50mm f1.8S review
Verdict
The Nikon Z 50mm f1.8S is the first "standard" prime lens specifically designed for Nikon's full-frame mirrorless Z bodies. As such it is without direct competition. But as most modern F-mount lenses work well on a Z body via the FTZ adapter Nikon's new lens is not without alternatives. Judged on its own merits, Nikon's first 50mm Z prime lens performs very well with regard to contrast, resolution, Bokeh, focus reliability, color aberrations, and coma. It produces sharp and contrasty images that are an excellent fit for the 46MP Z7 sensor. Plus it is hardened well against the elements including a fluorine coating against moist and dust at the front element.
There's nothing significant to complain about. It's not as good in close-up situations than the other two Z lenses and I wish it could be a bit shorter, plus the lens pouch is flimsy, but these are all minor issues.
Let's have a closer look at how the new Z Nikkor compares to some alternatives.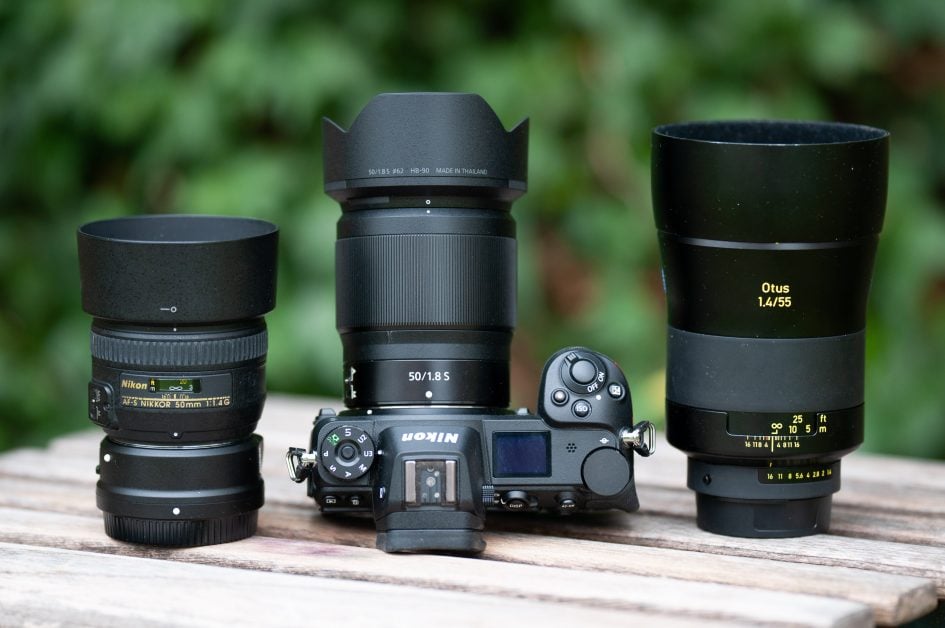 Compared to Nikon 50mm f1.4G
The Nikon AF-S 50mm f1.4G from 2008 is a good lens but shows its age compared against Nikon's new Z Nikkor: It is less sharp towards the corners, has less contrast, less resistance against flare and glare plus stronger loCA. And although it has a larger f1.4 focal ratio, its Bokeh is less pleasing than the new Z Nikkor. It costs less than the Z Nikkor and seems smaller when viewed stand-alone. But mount it on the FTZ-adapter and it is not much smaller than the new Z Nikkor. If you already have this lens in your collection, you can continue using it via adapter but I would not recommend buying it for your brand-new Nikon Z body.
For more details see my Nikon 50mm f1.4G review.
Compared to Zeiss 55mm f1.4 Otus
The Zeiss 55mm f1.4 Otus delivers excellent optical performance: Sharpness, contrast, coma, loCA, purple fringing, and Bokeh are all on a very high to exceptional level even at f1.4. This all comes in a package that exudes quality in every aspect of its physical presence. But compared to Nikon's Z 50mm f1.8S the Otus does not pull far ahead optically: It has less field curvature making it better at shooting flat or distant subjects but its resistance against contra light is a bit weaker than from the new Z Nikkor. The main disadvantages of the Otus in comparison: it is a very large and heavy lens, has an exorbitant price, and can only be focused manually. But manual focusing on a Z7 is so much easier than on a D850 that this has become much less of an issue. Plus the Zeiss profits (also) from the built-in image stabilization like all adapted lenses without stabilization. But all-in-all I'd say the new Z Nikkor is a better match for Nikon's new mirrorless bodies.
For more details see my Zeiss 55mm f1.4 Otus review.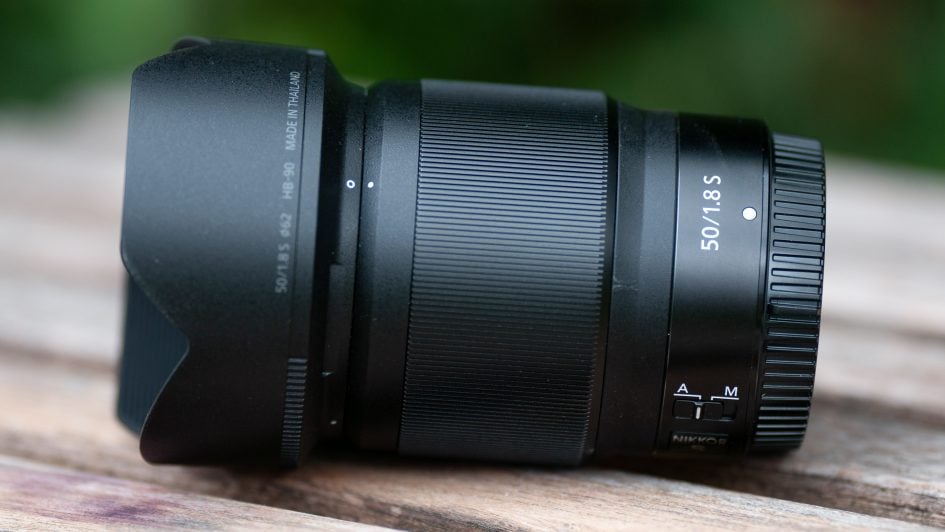 Nikon Z 50mm f1.8S final verdict
The Nikon Z 50mm f1.8S is a very good standard prime lens for owners of Z-series mirrorless bodies: its optical performance is right up there with the much heavier and more expensive Zeiss 55mm f1.4 Otus including longitudinal color aberrations – which is no small feat. The size and weight of the Z Nikkor makes it a good match for the compact Z-series bodies it's designed for although it is not the smallest lens. The Z Nikkor also focuses fast and reliably and is sealed thoroughly. And finally the lens produces quite pleasing Bokeh that's not far behind the rendering of very good f1.4 lenses and to me, actually surpasses Nikon's own 50mm f1.4G. This overall performance justifies the price and deserves a Highly Recommended!
Good points:
Very good resolution and contrast.
Very little longitudinal CA.
Good resistance against flare, glare, and ghosting.
Good Bokeh.
Minimal distortions (through lens profile).
Extensive weather sealing plus fluorine coating against moist and dust.
Fast and reliable AF operation.
Image stabilization of 3 stops (on a Z7 body).
Multi-function ring assignable to manual focus, aperture or exposure compensation.
Bad points:
Relatively long lens.
Flimsy lens pouch.
Check prices on the Nikon Z 50mm f1.8 S at Amazon, B&H, Adorama, or Wex. Alternatively get yourself a copy of my In Camera book or treat me to a coffee! Thanks!