The Nikon DL 18-50mm is a compact camera aimed at enthusiasts with a 20 Megapixel 1in sensor, tilting OLED touchscreen, 4k video and an unusually wide zoom equivalent to 18-50mm. Announced in February 2016 alongside two other models differentiated mostly by their lens ranges, the DL series represents Nikon's much-anticipated entry into the now popular 1in fixed lens market, pioneered by Sony and now also proving lucrative for Canon and Panasonic. Where Nikon's DL series differs from the rest though is the sensor. It may be the same size and resolution as rivals, but appears to employ the CX-format sensor from the Nikon 1-series of interchangeable lens cameras. This means the DL series inherits a very capable hybrid AF system that embeds 105 phase-detect AF points on the sensor. Coupled with fast readout and image processing, the DL cameras offer very fast burst shooting up to 20fps with confident continuous autofocus (or 60fps with fixed focus) – something that's not possible with the contrast-based AF of the Sony RX, Canon GX and Lumix TZ / ZS / FZ models. The DL series also supports 4k video at up to 30p and a variety of slow motion options at lower resolutions.
The DL 18-50 couples this sensor with an unusually wide lens equivalent to 18-50mm with a bright aperture of f1.8-2.8 and a nano-crystal coating – the 18mm coverage is much wider than the 24mm of rivals. There's no built-in viewfinder or flash on the DL 18-50, but a hotshoe can accommodate Speedlights or the optional DF-E1 tiltable EVF. The screen is a 3in touch-sensitive OLED which tilts vertically up to face the subject, and there's built-in Wifi with NFC and Nikon's SnapBridge technology which employs Bluetooth to maintain a connection. The Nikon DL 18-50 is expected in June at a price of $849 USD / 679 GBP / 939 EUR, or 799 GBP / 1109 EUR with the DF-E1 electronic viewfinder. The DL 24-85mm will cost $649 USD / 549 GBP / 759 EUR or 669 GBP / 929 EUR with the EVF, while the DL 24-500 (which has a built-in EVF) will cost $999 USD / 749 GBP / 1039 EUR. Read on for my initial thoughts.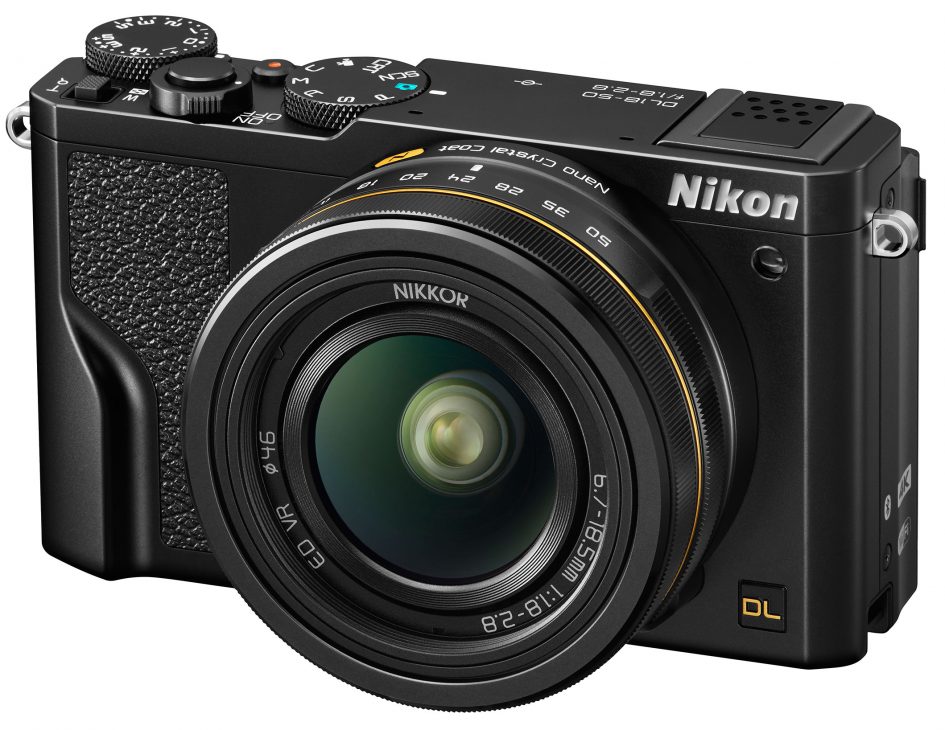 Nikon DL first impressions
The 1in sensor market has proven so popular it's no surprise to find Nikon joining-in, but with its existing CX-format the company has something unique to bring to the party: a sensor with embedded phase-detect AF points. Coupled with its fast data readout and image processing, the new DL series inherits the ultra-fast burst shooting and confident continuous AF of the Nikon 1 series, but in what's arguably a more attractive form factor.
I've always said this sensor would be more at home and much more compelling in a fixed-lens compact than an interchangeable lens body. Nikon 1 enjoyed unparalleled speed and focus, but many felt the sensor was too small for a system camera. But there's no such complaints in the rapidly-growing enthusiast-compact market. Thanks to early pioneering by Sony, then Canon and Panasonic, fixed-lens 1in products have struck a highly lucrative sweet-spot of quality and portability and now Nikon can deploy its experience from the 1 series to give it a unique selling point and advantage in the market.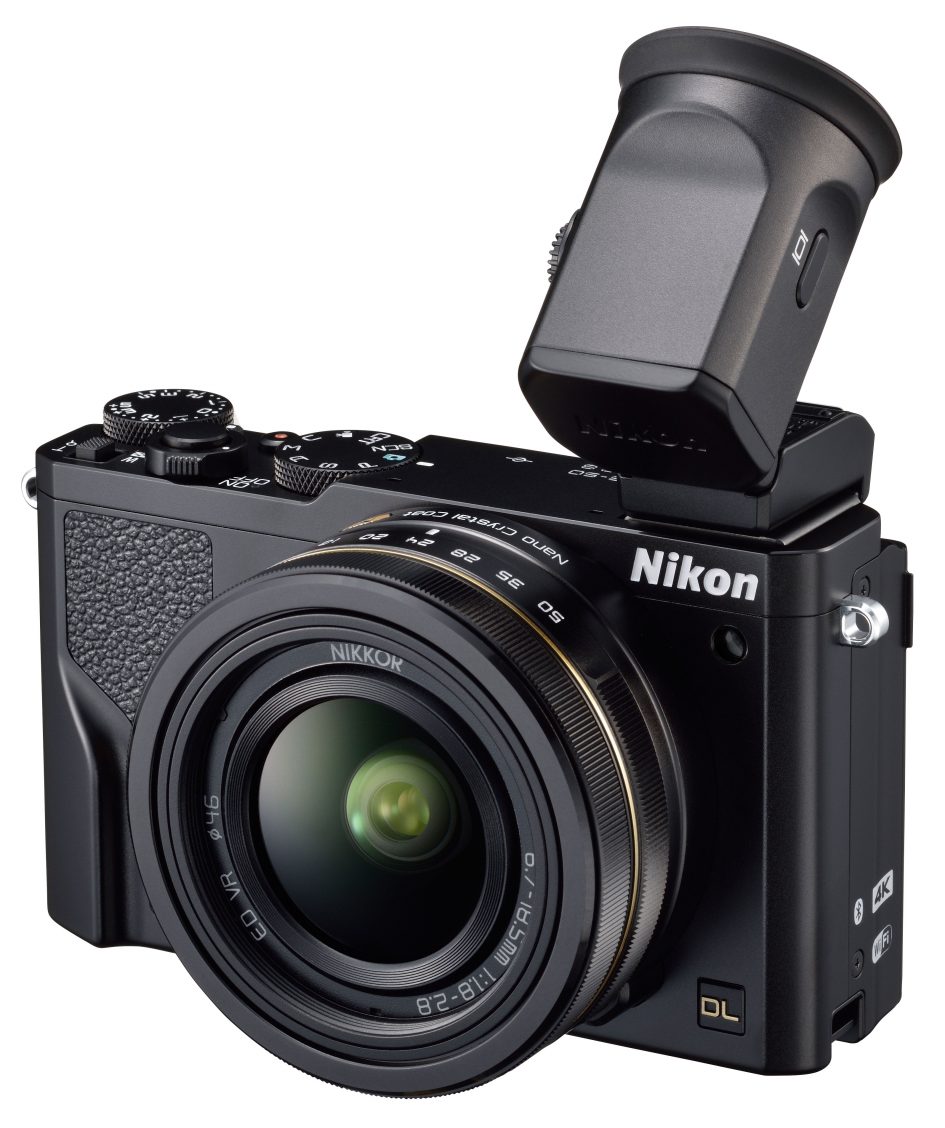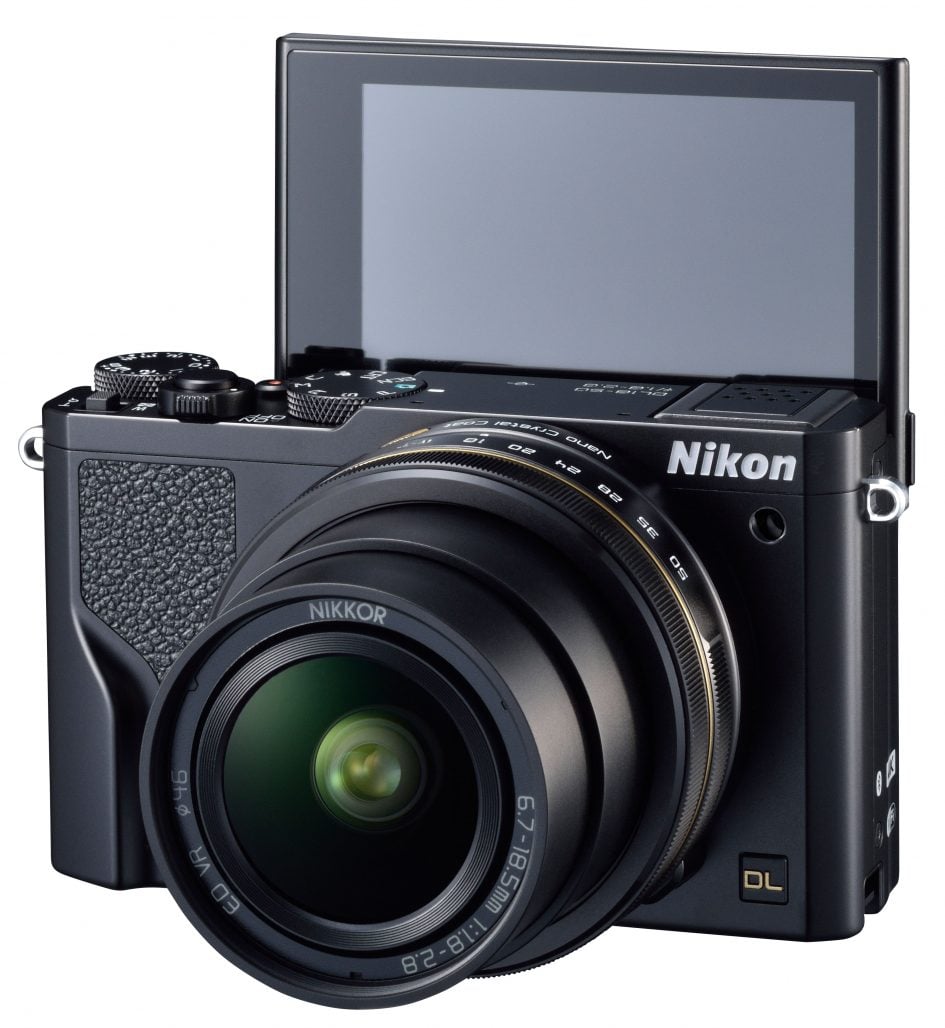 But while 20fps with continuous AF may be enough to seal the deal for many photographers, the DL series also enjoys other unique benefits. Rather than launch with one product, Nikon has gone for three models, differentiated mostly by their lens ranges. Indeed the DL 18-50 and DL 24-85 are identical other than their zooms: 18-50mm f1.8-2.8 and 24-85mm f1.8-2.8. In a World where we've become used to DSLR kit zooms offering 18-50mm ranges, it's easy to dismiss the first DL model as having an average range, but look again because these figures have already been converted into equivalent ranges. So the DL 18-50 actually boasts by far the widest coverage of any fixed lens compact – much wider than the typical 24mm of rivals – and still couples it with a bright focal ratio and the ability to zoom-into 50mm for standard coverage, still with a respectable f2.8 focal ratio. For me, this is the most compelling of the three models.
Meanwhile the DL 24-85 offers a more typical general-purpose range covering wide to short telephoto, coupled again with a bright f1.8-2.8 focal ratio, but this time also with a respectable macro sporting 0.37x reproduction.
Neither the DL 18-50 or DL 24-85 offer built-in viewfinders, an omission many will find problematic, but they do both have a hotshoe which along with Speedlight flashguns can accommodate an optional EVF accessory; also available as a kit. I am however pleased to report the screens on both models tilt and are touch-sensitive.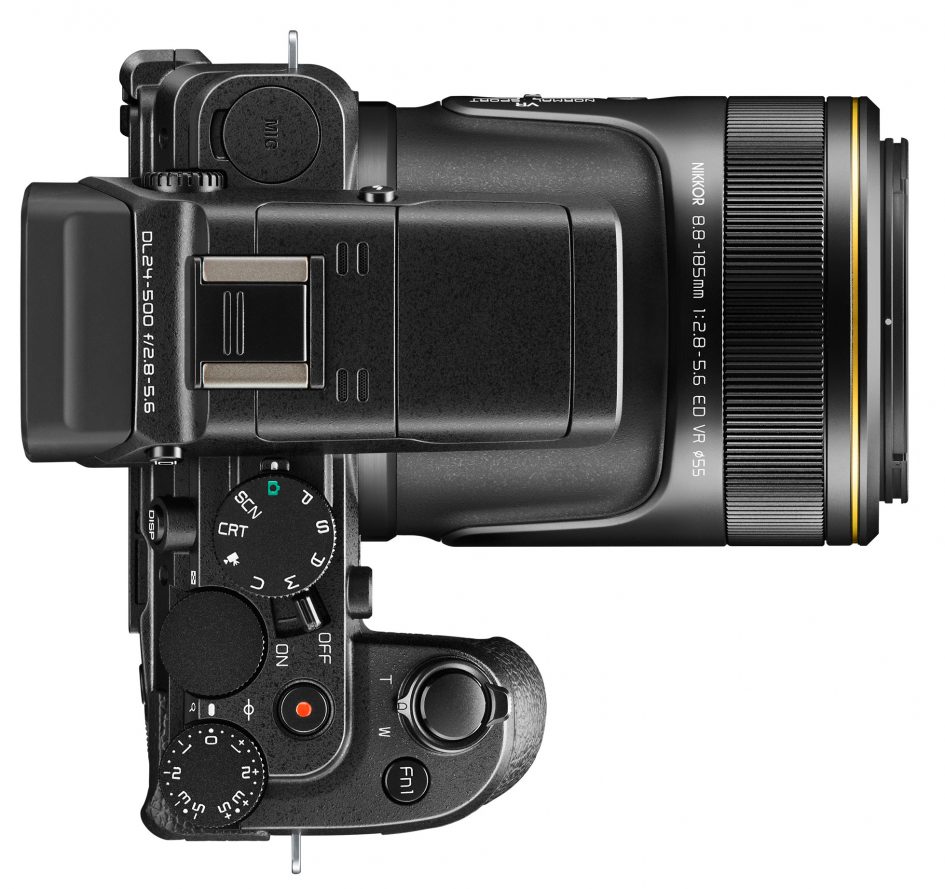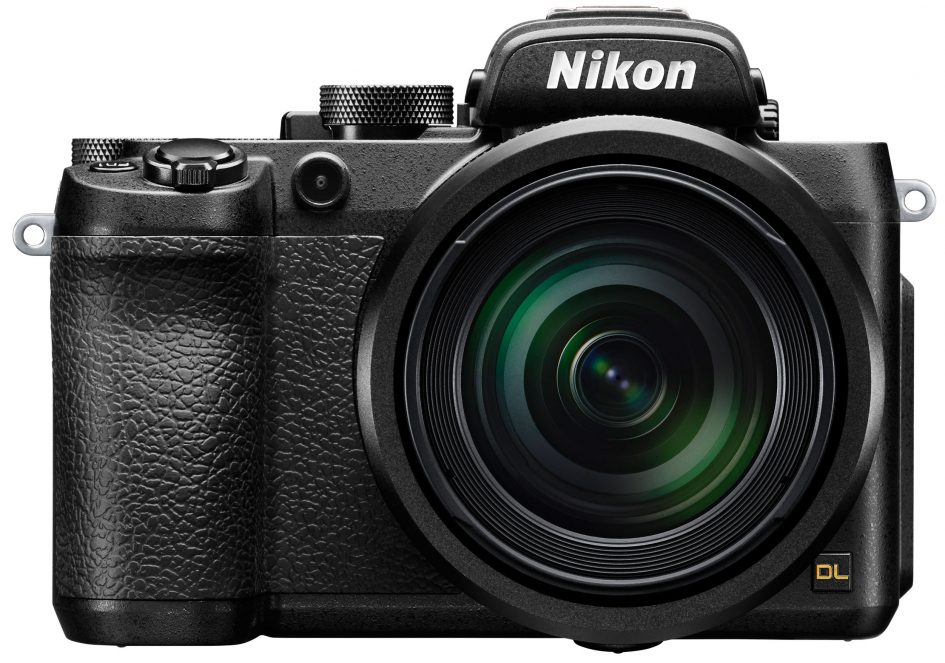 The third of the DL models is the DL 24-500 (above), a super-zoom with a 24-500mm equivalent range and f2.8-5.6 focal ratio. While this also sports a hotshoe, it's the only model in the threesome to feature a built-in EVF, fully-articulated screen and a microphone input.
Once again I'm excited to see the speed and focusing capabilities of the 1 series deployed in a fixed lens compact, and even happier to find three to choose from, one of which has an ultra-wide zoom. I can't wait to test the new DL cameras and would love to hear your thoughts!