Nikon COOLPIX B600 review - Verdict
Verdict
The Nikon COOLPIX B600 is an update to the three-year old COOLPIX B500 which replaces the earlier model's generous 40x zoom with the same 60x zoom lens that was introduced on the COOLPIX B700. It's not the longest range available on a Nikon super-zoom, that title belongs to the COOLPIX P1000 which sports an eye-watering 125x range. And Canon's PowerShot SX70 HS just pips it with a 65x range that starts wider, at 21mm compared with 24mm on the B600, but falls 75mm short of the B600's 1440mm telephoto.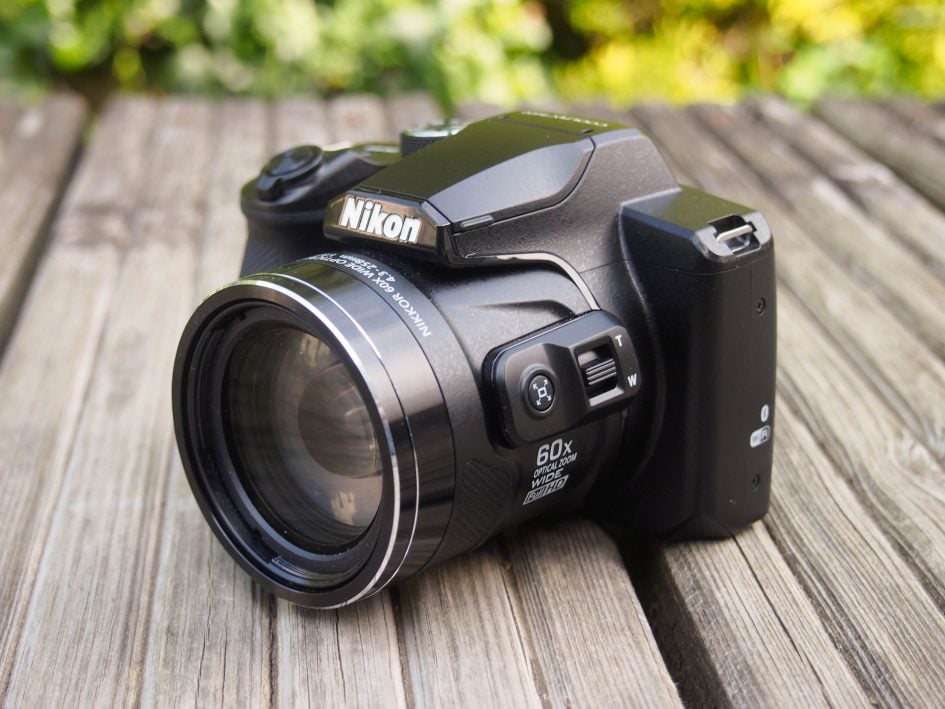 The screen remains a 3 inch 920k dot panel, but where the earlier B500's screen flipped up or down to help you compose shots from low and high angles, the B600's is fixed. That's a shame, but I guess compromises need to be made if you want a 60x zoom at this price point. If you value a flip out screen, the PowerShot SX70 HS's screen is the same size and resolution, but flips out to face in any direction. More importantly, the SX70 HS also has a very capable electronic viewfinder.

Gone are the B500's AA batteries replaced with the more usual EN-EL2 found in other Nikon compacts. One benefit of this is that you can recharge the battery in the camera via USB. Here the B600 scores over the SX70 HS which has an external AC charger. However, the SX70 HS battery delivers 326 shots (405 in Eco mode) from a full charge compared with only 280 on the B600.

As on the earlier model, the B600 has a 16 Megapixel sensor which supports a best quality 1080p video mode and full resolution continuous shooting at close to 8fps for a one second burst. In terms of exposure modes the COOLPIX B600 is more or less a point-and-shoot model, though its auto mode is backed up with plenty of scene and feature modes. By comparison the PowerShot SX70 HS offers PASM exposure modes in addition to auto, faster 10fps continuous shooting for around 40 frames and 4K video.

The PowerShot SX70 HS is without doubt a more capable and sophisticated super-zoom than the COOLPIX B600, but bear in mind you'll be paying around 50 percent more for it. Meanwhile the COOLPIX B700, which shares the same 60x zoom lens, but offers more advanced features, including a built-in electronic viewfinder PASM exposure modes and 4K video, is also worth considering. Although it's still listed on Nikon's websites, it looks to be in pretty short supply, though, so you might need to do some hunting around.

As ever, you need to think carefully about the kind of photography you plan on doing and what's best for you personally. The B600 has the benefit of simplicity, so if you don't think you'll use manual exposure modes, are comfortable composing on a fixed screen and want something that's just a little bit more compact and light weight, it has a great deal to offer for the money.

Check prices on the Nikon COOLPIX B600 at Amazon, B&H, Adorama, or Wex. Alternatively get yourself a copy of my In Camera book or treat me to a coffee! Thanks!