Nikon COOLPIX 950 retro review
Welcome back classic camera lovers and allow me to take you back to 1999, a vintage year for Nikon, seeing not just the launch of its first in-house DSLR, the D1, but also of the COOLPIX 950, a hugely popular model in the history of digital photography. In the video below I'll reveal what made it so special and see how it stands up over two decades later! If you prefer to read a written version, keep scrolling!
The COOLPIX 950 may have been the second of four models in the 900 series, but arguably the most impressive on launch and the one that really defined Nikon's vision of a high-end all-in-one digital camera. It came out in early 1999 and cost around $850 to $1000. One year earlier, the original silver-coloured COOLPIX 900 introduced the split-body concept with the lens, sensor, viewfinder and flash in the left half, leaving the screen, controls, batteries and grip in the right. You'd hold the right half, while twisting the imaging portion through just over 270 degrees, allowing you to shoot comfortably at high or low angles or even face backwards for selfies.
It looks pretty unique today, but was actually a fairly common idea in the late Nineties, with Minolta, Ricoh, Casio, JVC and Sony also selling split-bodied cameras. In fact Agfa was one of the first to do so in 1997 with the ePhoto 1280.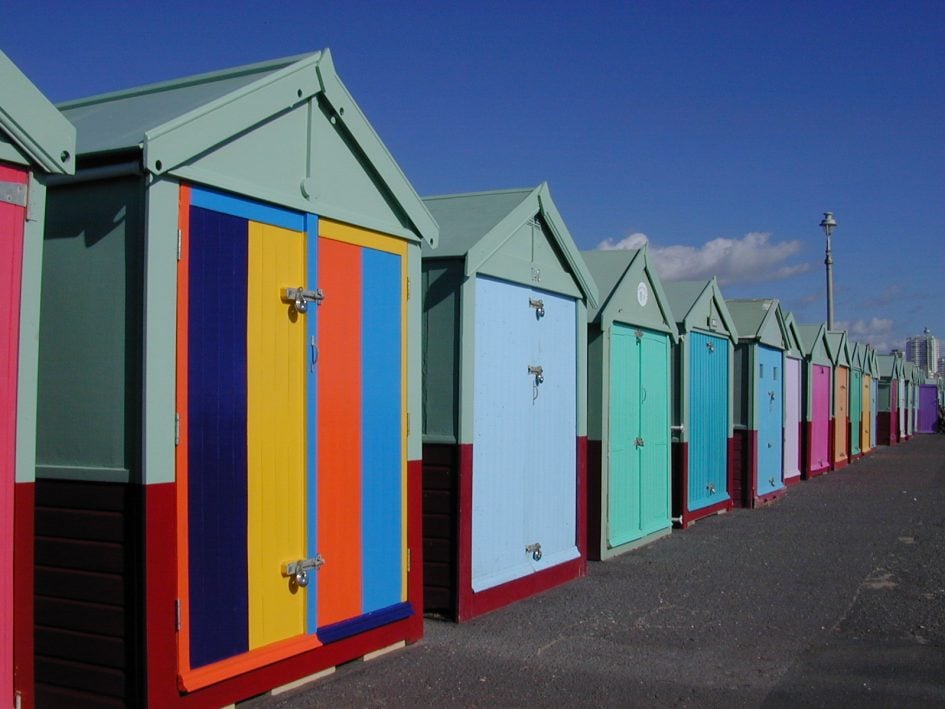 For the COOLPIX 950, Nikon took the design concept of the 900, but tweaked it to look and feel far more professional, not to mention more consistent with their existing film camera heritage. The new magnesium body swapped angular corners out for comfortable curves, and switched the finish from silver to black with a stylish red oval on the inside grip. They're subtle adjustments, but add up to a camera that looks and feels less like an electronic toy and more like a more serious camera for professional use. Impressively it feels as good today as it did when I first reviewed it 23 years ago.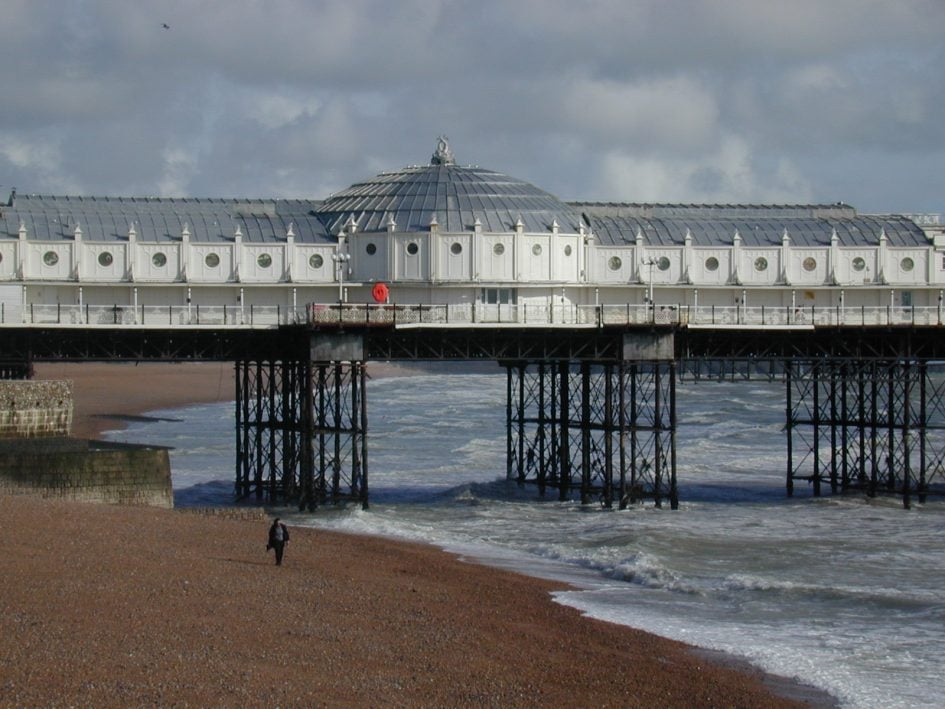 The twisting mechanism in particular remains an ergonomic triumph, smoothly turning with just the right amount of friction even two decades later, with very satisfying tactile notches at three 90 degree intervals. It's the kind of physical interactivity and feedback I miss on modern cameras, and no, flipping shut a fold-out screen doesn't come close.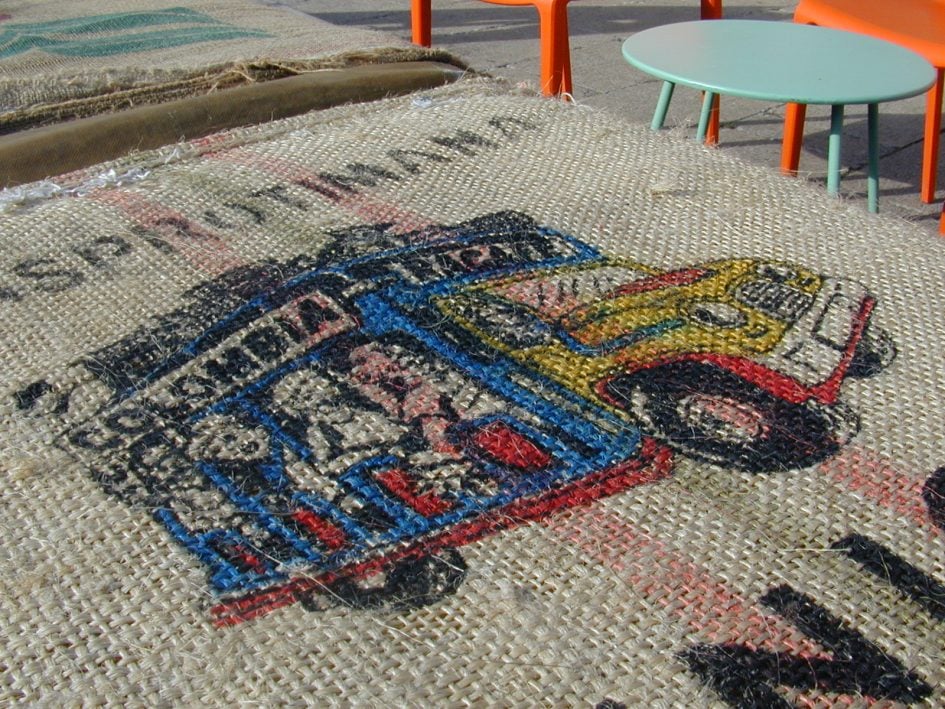 The use of four AA batteries also gives the grip section some reassuring heft in your hands, neatly counterbalancing the lens section and crucially ensuring you'll still be able to easily power it up today; I used a set of modern Eneloops which worked fine.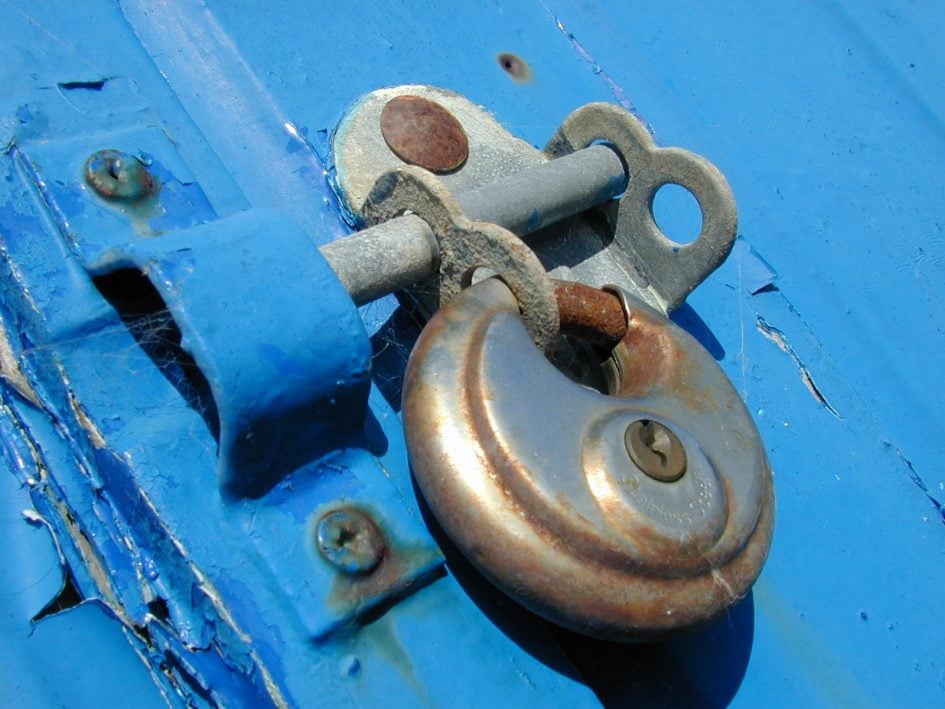 Behind a new rubber flap alongside the battery compartment is a Type-I Compact Flash card slot, sadly too thin to accommodate the 1GB IBM MicroDrive. Back in the day this meant solely relying on solid-state cards with much smaller capacities, but today I can live my 1GB COOLPIX fantasy by using my trusty SanDisk Ultra II card which seems to work in everything.
Like its predecessor, the tripod thread isn't in-line with the lens axis and continues to block both the card and battery compartments when mounted. Nikon moved the card slot to the grip side on the later COOLPIX 990.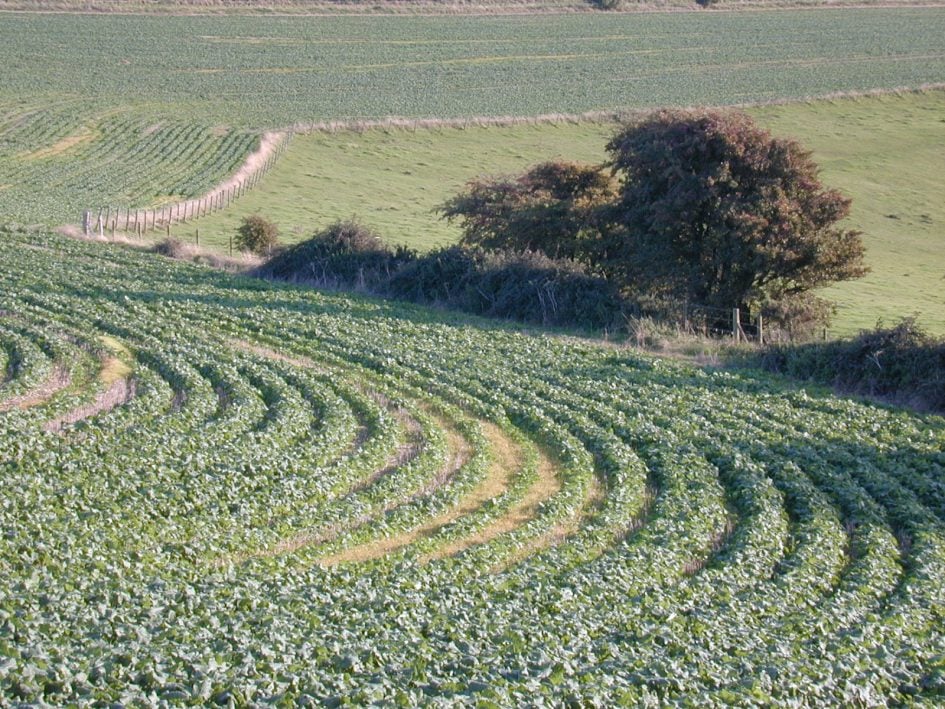 In terms of ports, there's a composite video output for TV slideshows, a DC input for an optional AC power adapter, a PC Sync port for external flashes under the lens section, and a serial port on the side – although sadly not USB, even though some cameras were beginning to adopt it. Nikon supplied the 950 with a pair of serial cables for Macs or PCs, but running at glacial speed even in 1999 meant you'd be better off using a separate Compact Flash card reader both then and today.
The clicky shutter release button and collar control again give the impression of a proper camera rather than consumer electronics, and allow you to quickly switch the camera on into automatic, semi-auto and playback modes. Meanwhile a front finger dial can be used to adjust the exposure or various settings while also pushing one of the buttons.
For example, set the 950 to M Rec mode and you can choose between Program, Aperture and Shutter Priority by pushing the mode button while turning the dial. Once in the desired mode, the dial can choose one of three aperture values, or shutter speeds between 1/500 and eight seconds.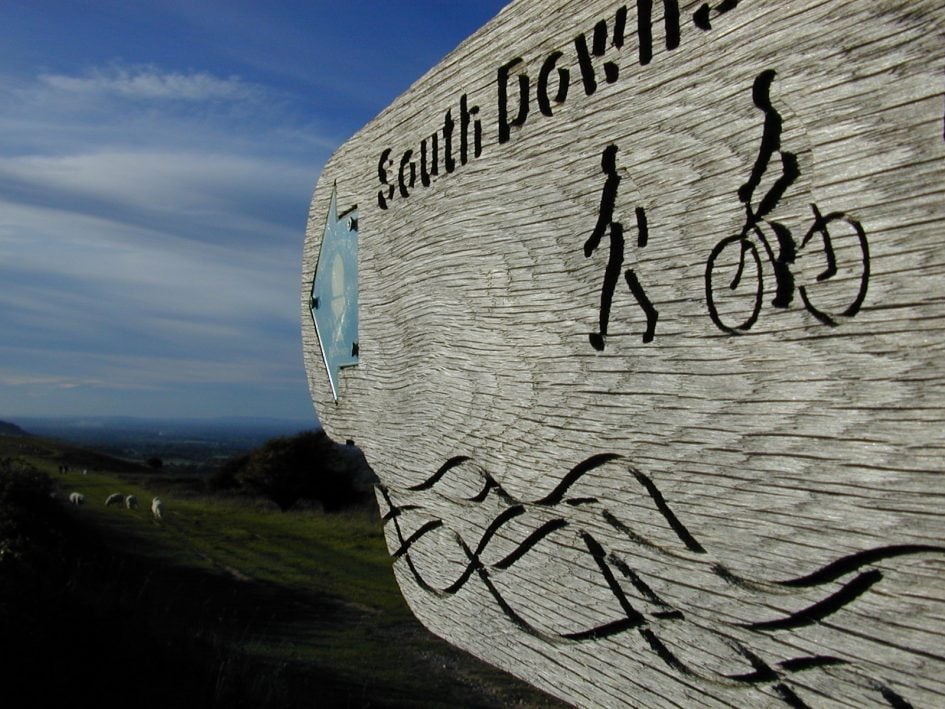 Meanwhile the two buttons alongside the shutter button let you directly click between flash and focus modes, but if you hold either and turn the dial you can adjust the ISO sensitivity or a selection of preset manual focus distances. The M Rec mode also unlocks more options in the main menu system including white balance presets and metering modes, including Nikon's excellent Matrix system.
The navigation all works well, although could have been even better with the more substantial finger dial of the D1 launched in the same year. Interestingly Nikon did switch to a more tactile wheel for the subsequent 990 and 995 models, but swapped its position to become a thumb dial instead.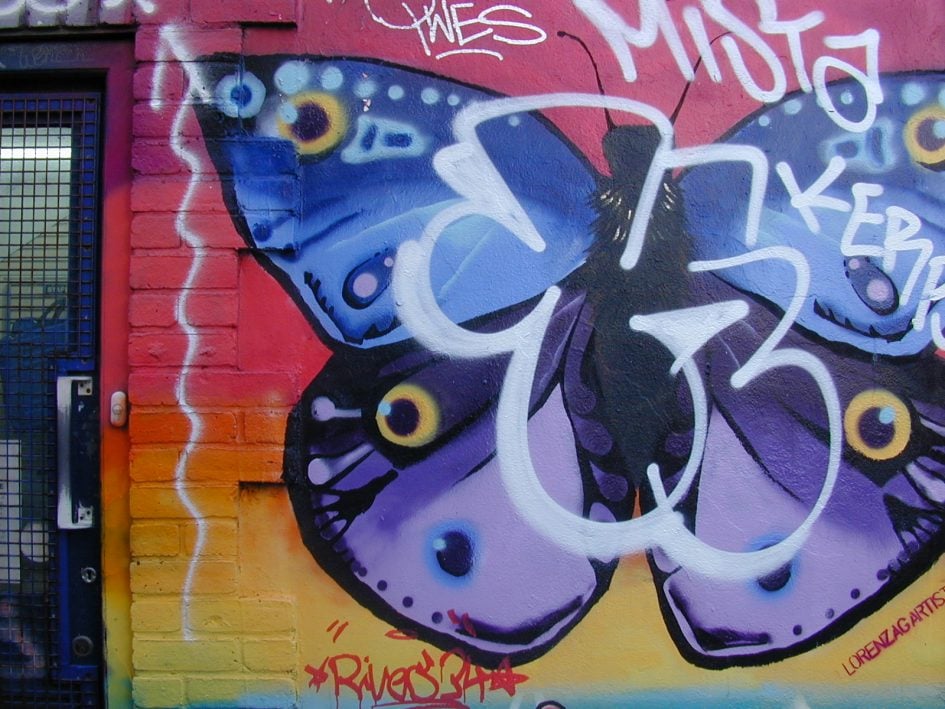 At a time when many digital cameras employed rebranded lenses, Nikon designed their own 3x zoom for the 950, with an equivalent range of 38-115mm and a maximum aperture of f2.6-4. Like its predecessor, the 950 employed full-time continuous autofocus, resulting in a faint chattering sound as it constantly refocused wherever you pointed it. Nikon proudly stated it featured 4746 AF increments, although you could alternatively choose one of ten preset manual focusing distances. What really made the 950's lens stand out though was an impressively close minimum focusing distance of just 2cm, achieved roughly mid-way through its zoom range.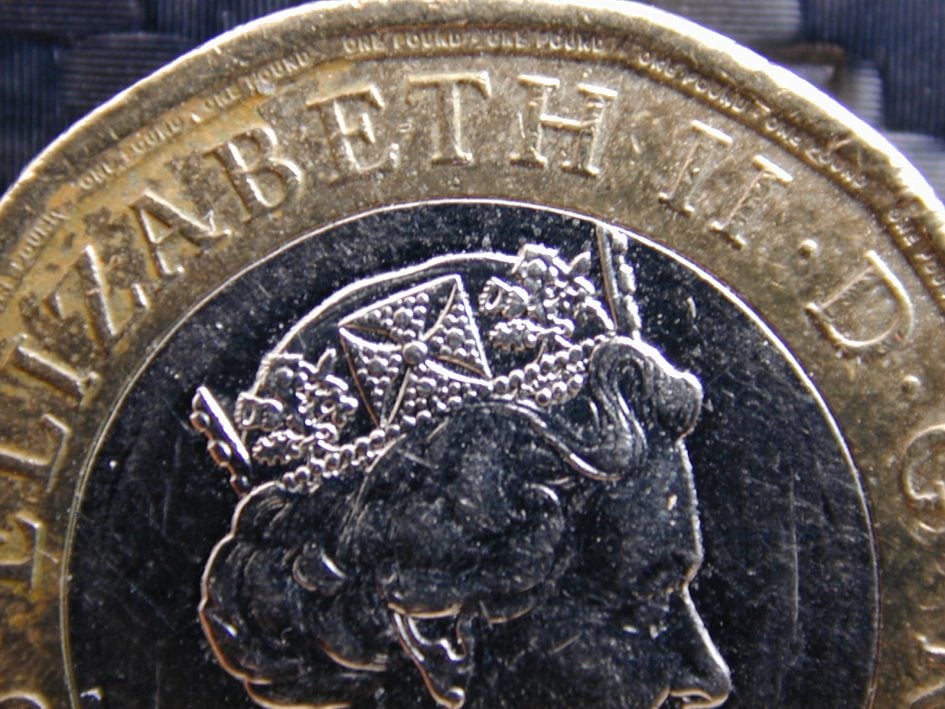 Here I was able to fill the frame with subjects measuring just over 20mm, such as a UK pound coin; it also meant you could use the COOLPIX 950 to scan slide film using the optional ES-E28 adapter. Annoyingly though, the macro mode was on the same menu as the self-timer, preventing you from having both at the same time.
I also appreciated the smooth zooming mechanism of the lens versus many rivals which lurched back and forth in coarse increments, although this in turn did make the zooming process on the 950 quite slow.
If you were after tighter or wider coverage, Nikon offered a selection of optional lens adapters: the TC-E2 and E3ED doubled and tripled the effective reach, the WC-E24 and E63 widened it by two thirds, while the FC-E8 fisheye-converter provided a taste of the exotic with a 183 degree field of view.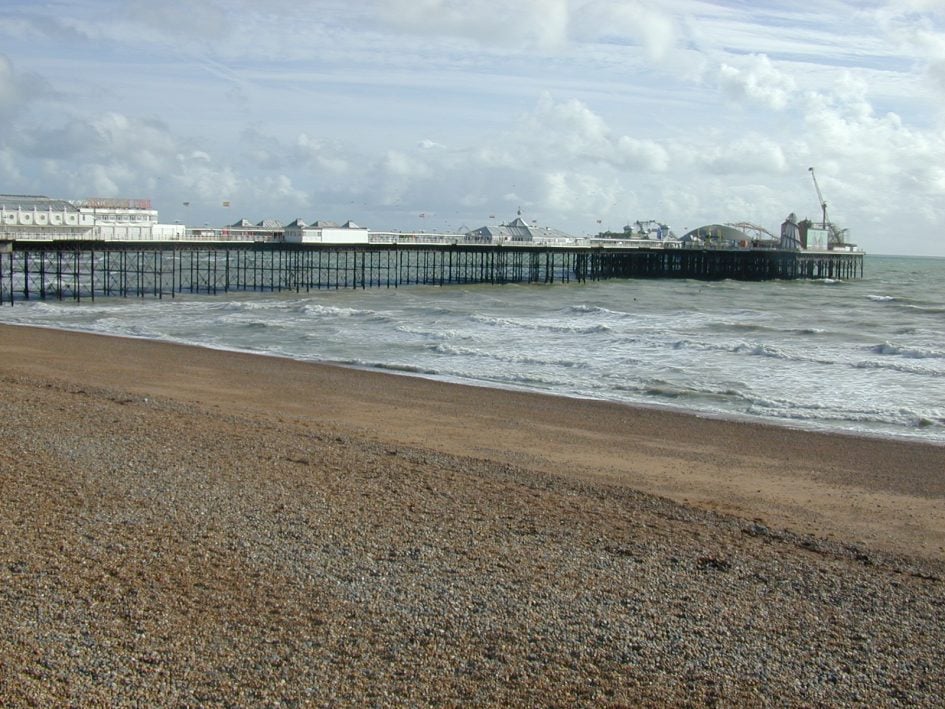 Behind the lens was a half-inch type 2.1 Megapixel CCD sensor, generating images with a maximum of 1600×1200 pixels, although no video. If 2.1 Megapixels were too much, there's two lower resolutions and the choice of three JPEG compression levels. Best quality JPEGs measured around 700KB each, but if you really wanted to push the boat out, you could opt for an uncompressed TIFF at the full resolution, although at around 8MB per file you could fill a typical card of the day with just one or two pictures.
Sensitivity ran between 80 and 400 ISO – cryptically labeled def, 100, +1 and +2 – although when set to Auto, the camera would stick to 80 ISO for the least noise, albeit running the risk of camera-shake in dimmer conditions. There were also burst options at 1.5fps at the full 2 Megapixels or 2fps at VGA resolution.
For composition there's a basic optical viewfinder or a 2in screen with 130,000 dots, and you can boost the brightness for easier daytime viewing, albeit burning through your batteries faster. During playback you can view shooting information, as well as thumbnail or mildly magnified views, checking the image one section at a time.
Nikon COOLPIX 950 verdict
The COOLPIX 950 arrived at a pivotal moment in digital camera history as they made the transition from low resolution electronic toys to serious photographic tools.
Sure 2 Megapixels doesn't sound like a great deal, but the image quality, and crucially the degree of control, was now sufficient to persuade many to make the switch from film, at least for some jobs.
Whenever I mention the COOLPIX 950 or either of its successors, I hear from former owners who used them for jobs on local papers, schools or small businesses. They were often the first exposure many people had to digital photography and the memory stayed with them.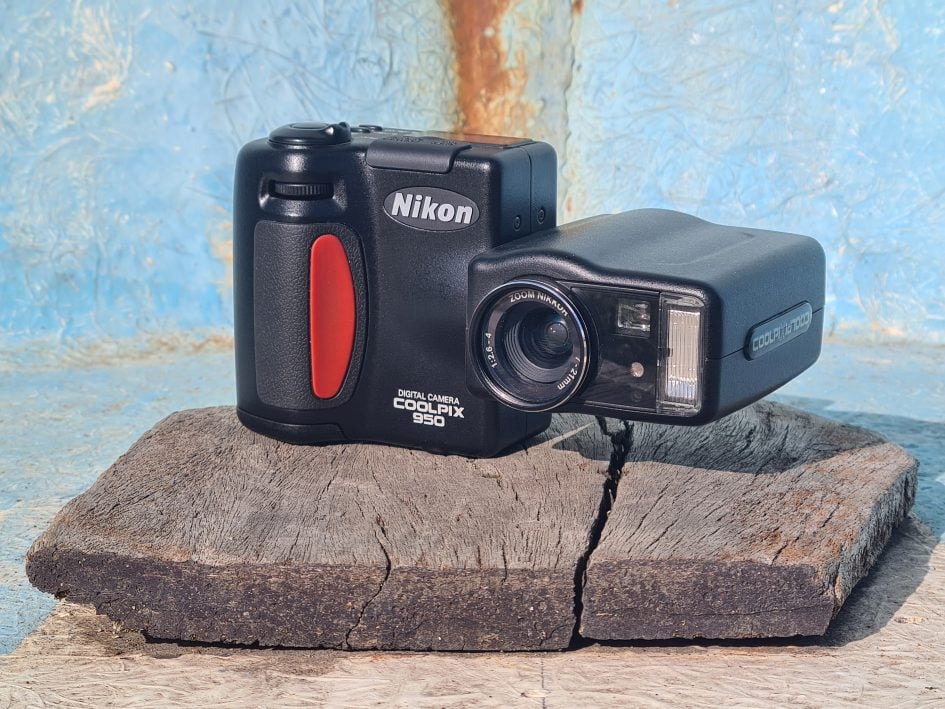 It's certainly revealing that while Nikon also sold a simpler and more affordable version of the 950 called the COOLPIX 700 – which actually won a PCW magazine group test – no-one ever seems to mention it. The 950, 990 and 995 were the revered models everyone wanted, and that swivel was a key part of the appeal.

Speaking of which, the 990 arrived one year later in 2000, sporting 3 Megapixels and the sensible relocation of the card slot, followed by the 995 a year after that which employed a rechargeable battery pack, popup flash and extended the zoom to 4x, albeit now with a thicker lens section, that for me began to lose the charm of the earlier models.

But tell me what you think: which was your favourite of the early COOLPIX models? For me, it's between the 950 and 990, but be in no doubt every serious vintage camera fan will need at least one classic COOLPIX in their collection.

Check prices at Amazon, B&H, Adorama, eBay or Wex. Alternatively get yourself a copy of my In Camera book, an official Cameralabs T-shirt or mug, or treat me to a coffee! Thanks!