Nikon COOLPIX 300 retro review
Launched between late 1996 and early 1997 and costing around $800 or 650 pounds, the COOLPIX 300 was more than just a digital camera. Sure it could capture 0.3 Megapixel images, but went further by letting you jot basic notes on the touchscreen or record voice memos.
The built-in camera elevated it from mere Personal Digital Assistants of the day – like the PalmPilot – to become what Nikon called a PIA – no, not a pain in the you know what, although the menus sometimes felt like that, but a Personal Imaging Assistant. So in this episode of Dino Bytes, I'll be trying out the COOLPIX 300, 25 years after its launch to see if it can up my business game.
Nikon launched the COOLPIX 300 alongside the COOLPIX 100, a pure imaging product which essentially built a camera into a standard PCMCIA card that could be slotted directly into laptops to access images without any cables or software. If you're interested in that model, I made a separate episode all about it linked here and at the end.
Nikon kept a similar form factor for the 300, thicker, but roughly similar in height and width to a modern phone and also held vertically. Like the 100, it uses four AA batteries, making it easy to power-up a quarter of a century later, although I found it ate through my NiMH rechargeables pretty quickly especially when using the screen. An optional AC adapter was also available.
On the front side you'll find the camera module, employing a one-third inch CCD sensor with 0.3 Megapixels – so that's 640×480 pixels or VGA resolution. The 45mm equivalent lens captured roughly standard coverage with an f4 aperture, and a lever on the side switches it to closer-focusing. The sensitivity was fixed to 100 ISO, leaving the auto exposure to work with a shutter range between 1/30 and 1/2500. Also notice the flash on the right side which you can force on or off. To take a photo, just push the yellow button on the right side as you hold the device.
Turn the 300 round to the rear and you'll see the optical viewfinder just right of centre with basic guide-lines to accommodate for parallax. If you shoot with the viewfinder only, the batteries can last some time, but the real action starts when you slide down the rear cover to reveal a 2.5in colour touchscreen – in fact the first touch interface on any digital camera I can remember, and it can be used not just for menu navigation, but more accurate photo composition as well as basic note-taking.
You can tap the screen using your finger with moderate success, but it's best to use the supplied stylus which is stored inside the device and extends for use.
When first powered-on the camera briefly shows a status screen with battery life and shots remaining from the 4MB of internal storage. You'll then see a live image from the camera with 100% coverage – again, push and hold the button on the right side to take a snap. During review you can draw on the image and or record an audio clip if you like. Playback is a little convoluted. Rather than pushing the triangle we're used to today you had to enter the menus, tap playback, highlight the items you want to view, then tap enter in the corner. During playback you can also draw on images in green, red or blue and all annotations are stored separately so the image can be viewed with or without them.
If you'd like to record an audio clip, just push the button on the left side of the camera and again these can standalone or be attached to images. Returning to the playback menu, notice how the audio clip is indicated by a musical icon, while memos are solid squares.
From the slideshow option you can select as many items from the playback menu as you like, then display them at preset intervals. Perfect for presentations as well as holiday shows.
From the setup menus you can choose a basic burst mode, set the flash options, adjust the image quality between Fine and Normal – you're looking at about 66 Fine JPEGs or up to 17 minutes of audio in the 4MB memory. Speaking of sound, you can also choose whether to record audio with every photo, or only as you press the button.
When it comes to getting those photos, memos and audio clips out of the 300, Nikon had you covered with a bunch of options. Behind a flap on the side are a pair of digital connections: the small port connects to one of two supplied serial cables, one with a 9-pin D-SUB and the other with an ADB plug for Apple computers of the day. Both worked with the Nikon View software which presented the 300 as a TWAIN device for acquisition, and you could choose to download any combination of photos, memos or sound files.
If the RS232 speeds weren't fast enough for you, the wider interface on the COOLPIX 300 allows a high-speed SCSI connection with an optional cable. I used to be a big fan of SCSI for connecting high performance peripherals to my PC or Mac, but it was quite rare even back in the Nineties, so I'm not sure how many people used this option.
Alternatively a 3.5mm AV output provided composite video and mono audio that could plug right into a standard TV or projector, allowing you to make slideshows or presentations directly from the device, and in the absence of a 25 year old computer lying around, this is your best bet for getting images out of the COOLPIX 300. So without further ado, here's a small selection of photos snapped around Brighton with the 300 in glorious one-third Megapixel resolution, 25 years after it was launched. Mercifully, there's no video clips.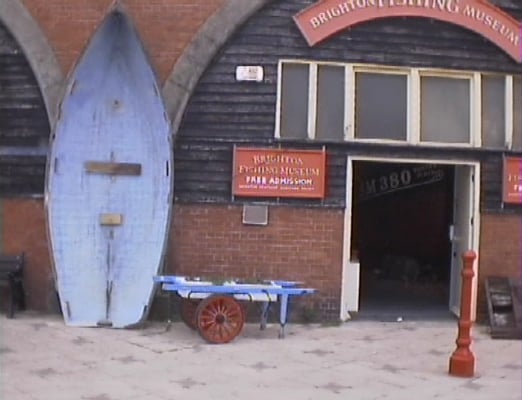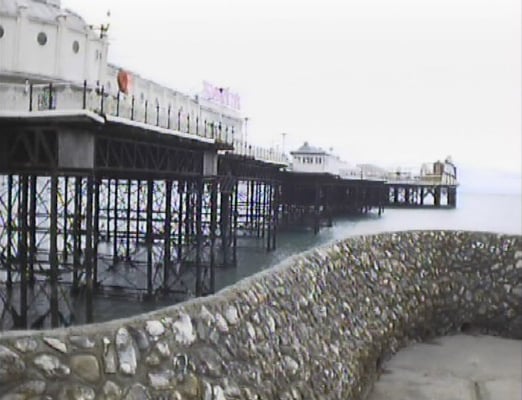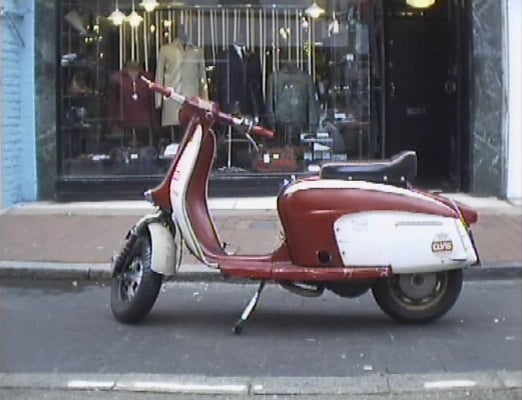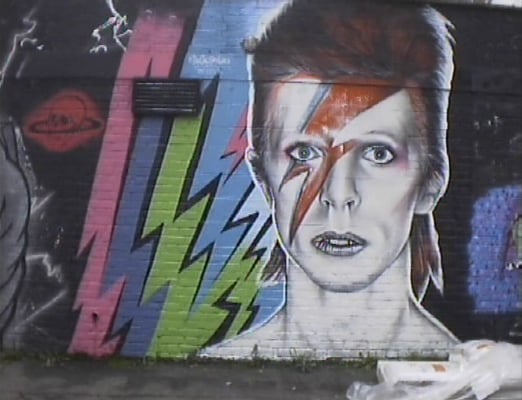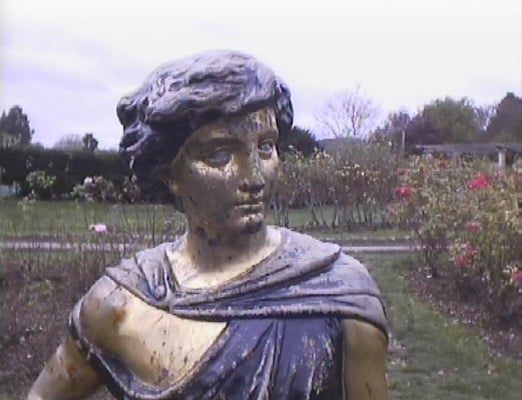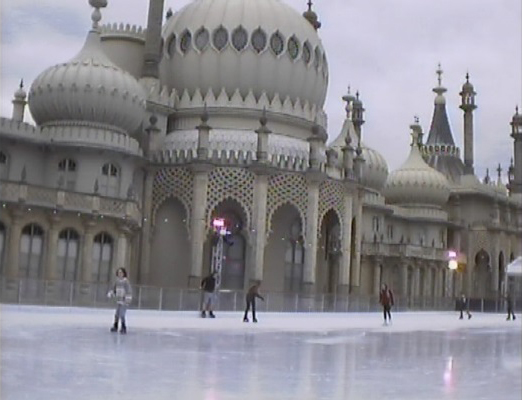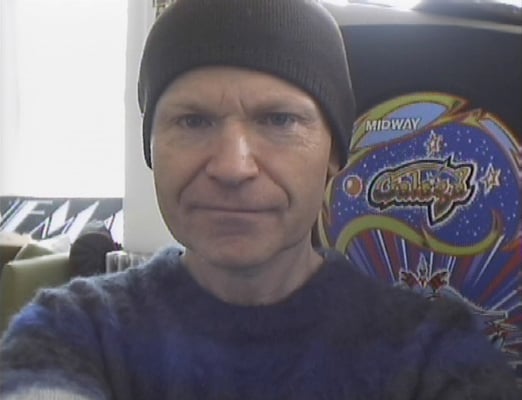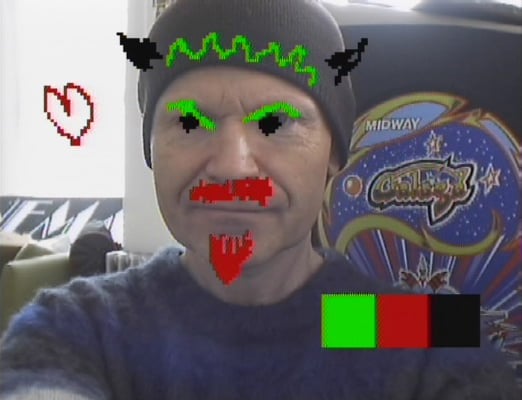 The COOLPIX 300 arrived at the birth of consumer digital photography, a melting pot in the second half of the 90's where almost every new model seemed to be trying something different just to see what would stick. Unfortunately the World wasn't ready for the COOLPIX 300, or at least not from a camera company, and it proved to be Nikon's first and last Personal Imaging Assistant. But there's no doubt the COOLPIX 300 was ahead of its time. Remember Palm Pilot PDAs were launched in the same year with greyscale screens and no imaging capabilities, making the COOLPIX 300 look not just progressive, but quite prescient in hindsight. After all today who doesn't have a similarly-sized device with a colour touchscreen and built-in camera?

But back in 1997, the writing was on the wall, or at least on the touchscreen anyway, with Nikon dumping the COOLPIX 100 and 300 concepts to pursue what would become the enormously successful COOLPIX 900 series, concentrating on their core strengths of photography and camera ergonomics.

Check prices at Amazon, B&H, Adorama, eBay or Wex. Alternatively get yourself a copy of my In Camera book, an official Cameralabs T-shirt or mug, or treat me to a coffee! Thanks!