Nikkor AF-S DX VR 55-200mm f/4-5.6 G ED
Intro
The Nikkor DX 55-200mm VR is an entry-level telephoto zoom for DX-format Nikon DSLRs. Launched alongside the Nikon D40x in March 2007, it's designed to complement the standard DX 18-55mm kit lens and extend the maximum equivalent coverage from 83 to 300mm. This makes it ideal for portraits, wildlife and sports photography, while the shorter end remains practical for many day to day shots.
Unlike the earlier DX 55-200mm lens, the new model features Vibration Reduction, VR, technology which provides optical stabilisation, allowing you to handhold shots at shutter speeds three stops slower than normal. It's also an AF-S model which means quick and quiet auto-focusing and compatibility with both the D40 and D40x, along with other DX-format Nikon DSLRs.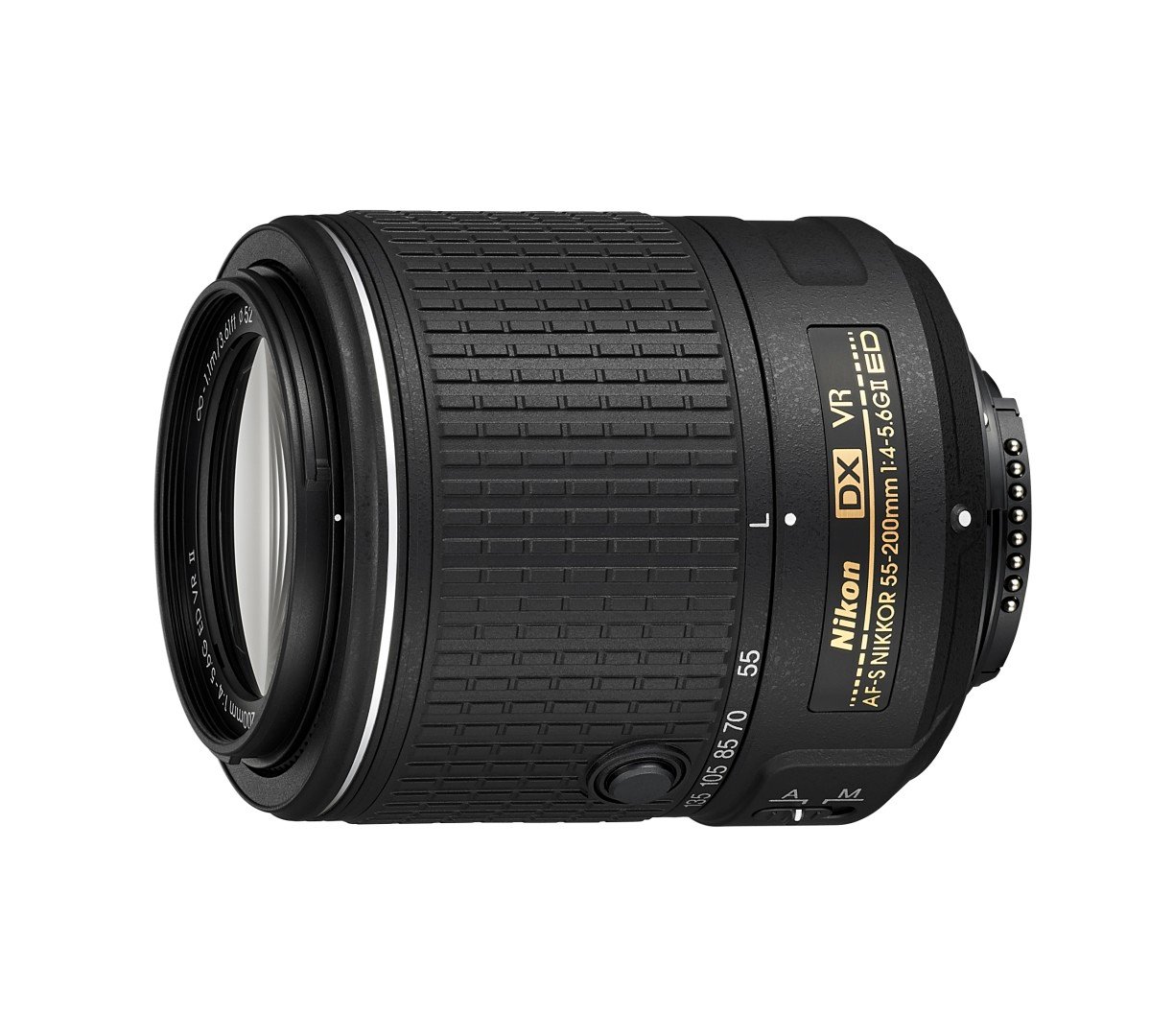 Perhaps the most surprising aspect of the DX 55-200mm VR is its relatively low price – indeed it's the most affordable Nikkor lens with Vibration Reduction facilities at the time of writing, and when coupled with the DX 18-55mm II lens, matches the coverage of the popular DX 18-200mm VR at a much lower price. Of course the DX 18-200mm VR features Vibration Reduction throughout its entire range and the convenience of a single lens solution, but a pair of lenses with shorter focal ranges are easier to design, lighter, cheaper and have the potential to perform better optically.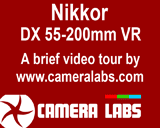 So the big question is how the DX 55-200mm VR compares against other Nikkor options, including the DX 18-200mm VR super-zoom, and premium telephoto zooms like the 70-300mm VR. In our full review we'll compare the DX 55-200mm VR against both of these models, along with the DX 18-135mm kit lens to see how it performs. We'll also put its Vibration Reduction to the test to see what kind of shutter speeds you really can get away with.
There's no denying the DX 55-200mm VR looks like great value in theory, but can it actually deliver the goods in practice? Find out in our full review, and check out its headline features in our Nikkor DX 55-200mm VR video tour.
Testing notes
We tested the Nikkor DX 55-200mm VR with a Nikon D80 body. Unless otherwise stated, the D80 was set to Large Fine JPEG mode, with Auto White Balance, 3D Matrix metering and the Optimise Image parameter set to the default Normal for sharpening, tone, colour, saturation and hue; High ISO Noise Reduction was set to Normal. The serial numbers for the DX 55-200mm VR and 70-300mm VR lenses on test were 331788 and 2043311 respectively.