Nikkor AF-S DX 18-200mm f/3.5-5.6 G ED VR II review
Intro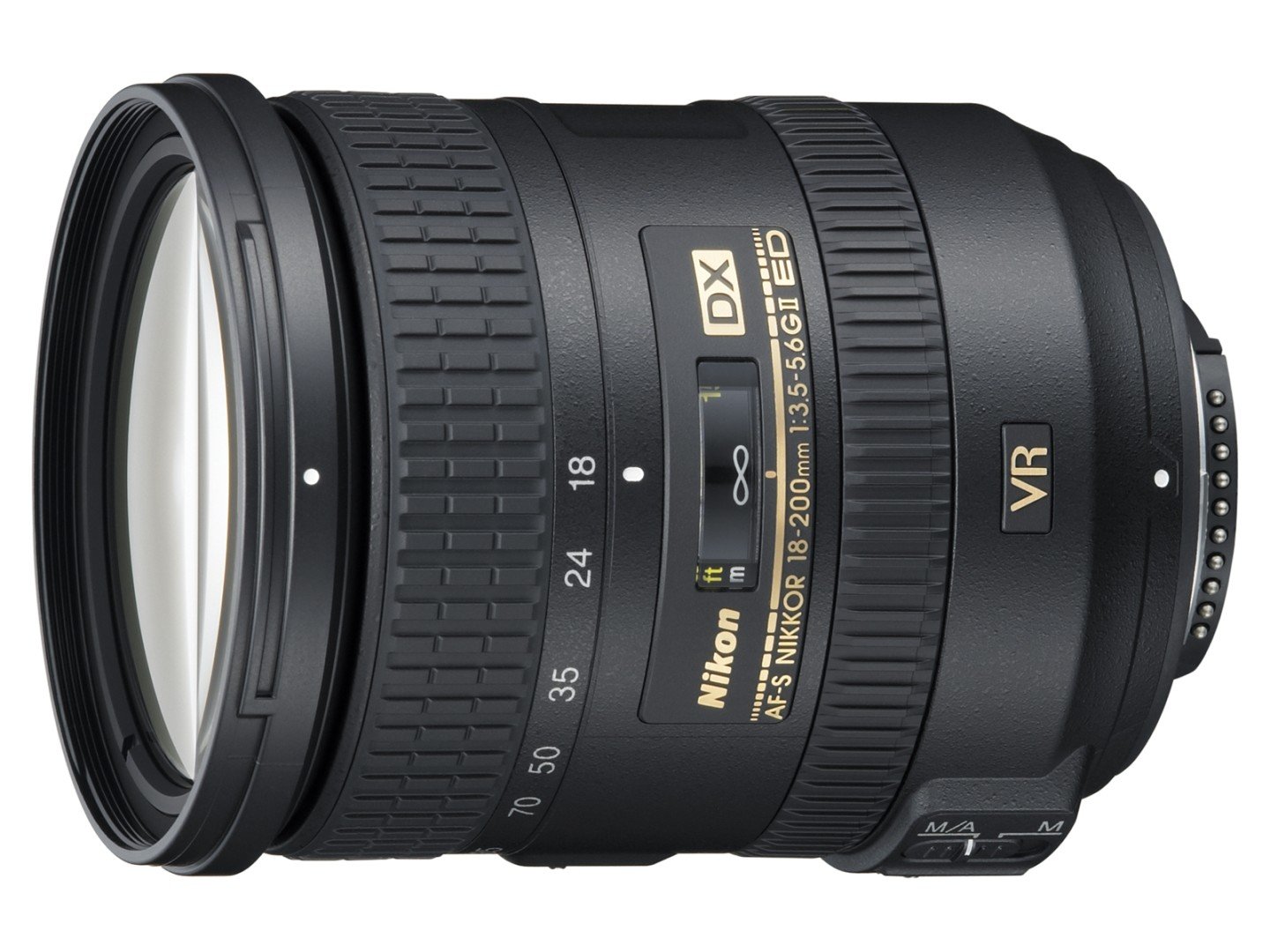 The Nikkor DX 18-200mm VR II is an 11.1x super-zoom lens designed for Nikon's range of DX format DSLRs. Announced in July 2009, it's the update to one of the most popular lenses for the Nikon system, now equipping it with better protection against zoom creep, where the lens barrel can inadvertently extend or retract under its own weight.Mounted on a DX-format body, the DX 18-200mm VR II delivers the same 27-300mm equivalent range as its predecessor which takes you in a moment from wide-angle coverage to respectable telephoto. This allows you to shoot an expansive landscape, before quickly zooming-in to grab a photo of, say, an unusual bird perched on a branch. It's this degree of flexibility which has resulted in many Nikon owners using it as their exclusive lens, especially when travelling.Like its predecessor, it's perfectly usable at longer focal lengths or in low light thanks to Vibration Reduction (VR) facilities which, according to Nikon, provide up to four stops of compensation. Unlike its rival from Canon, it also includes quick and quiet focusing, a rubber sealing on the lens mount, and comes supplied with a lens hood and pouch. As an AF-S model, it'll also autofocus on all Nikon DSLRs, including the entry-level models which don't feature built-in motors.
The combination of an enormously flexible zoom range and respectable performance made the previous DX 18-200mm VR one of the best-selling lenses in the Nikkor catalogue. But one universal complaint regarded zoom creep, where its barrel extended or retracted under its own weight. Nikon's addressed this in the new version of the lens with a switch on the side of the barrel which locks it in the wide position for transportation. Nikon has also improved the optical coatings to better reduce ghost and flare.
Our review of the earlier DX 18-200mm VR lens was one of the most popular at Camera Labs, so while there's only minimal changes to the new lens, we've decided to run it through our entire test suite for a brand new report. This has given us the chance to conduct many more tests under real-life conditions at a variety of focal lengths and apertures, while comparing it against the latest Nikkor zooms. You'll see the pros and cons of the DX 18-200mm VR II against the premium DX 16-85mm VR, the DX 18-105mm VR kit zoom, and at the longer end of the range the DX 55-200mm VR.
In addition to our detailed results section we've also taken a detailed look at the controversial subject of reduced zoom range at close focusing distances. Rounding it all off is a brand new video demonstration showing the lens in action and presented in High Definition. So if you're one of the many Nikon DSLR owners considering this super-zoom lens, read on to find out how it measures-up.