Manfrotto XPRO Geared Head review - Verdict
Verdict
The Manfrotto XPRO geared head is the lightest and most affordable option for those wanting to experience the joy of precision tripod photography. Like all geared heads, you can fine-tune your camera's position in three axes with a twist of the appropriate knobs, and while the gearing isn't as fine as more expensive models, it's good enough to position most systems. The maximum load of 4Kg will easily accommodate any mirrorless camera or mid-range DSLR with a decent lens in comfort. Like other geared heads, the ratio isn't designed for sweeping video pans, and anyone wanting absolute repeatability for bracketing work should look for a model with a lock; higher-end photographers will also miss an Arca dovetail or means to swap the clamp for one. But as an entry to geared-head photography, the XPRO is a triumph, offering the control beloved by macro, architectural, studio and other precision genres at an affordable price. Seasoned gear-head users might also pick one up for use with smaller legs and cameras, as it's one of the lightest options around.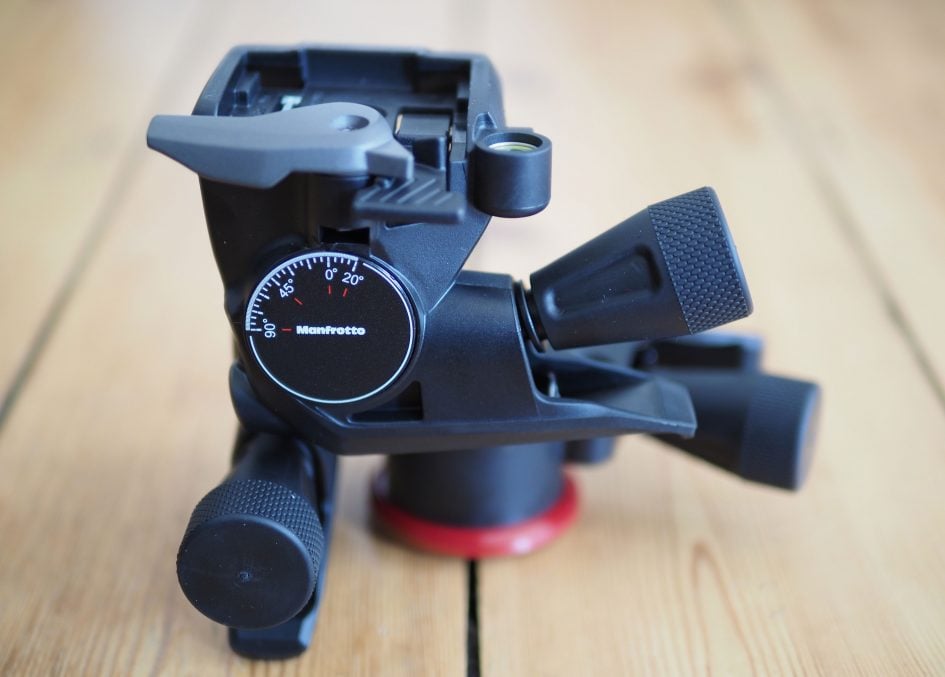 If you have a heavier load or need finer control, consider one of Manfrotto's larger options, in ascending order, the Junior 410, the 405 and the 400, the latter for studio work. High-end photographers looking for a geared head that's small, lockable and offers an Arca Swiss clamp should save-up for the Arca Swiss D4, an unashamedly expensive head that's also fairly compact and light.

Here's links to each one and as always, you can support my work when you shop (for anything!) using the links.

B&H, or Adorama. B&H, or Adorama. B&H, or Adorama. B&H, or Adorama.

Buy the Arca Swiss D4 from B&H or Adorama.

Good points
One of the lightest and most affordable geared heads.
Three bubble spirit levels.
Convenience of the common 200PL plate system.

Bad points
Gears not as fine as higher-end models.
Not the best choice for HDR bracketing (due to play on all gear heads).
No way to swap clamp for Arca Swiss dovetail system.


Support Cameralabs when you check prices at Amazon, B&H, Adorama, eBay or Wex. Alternatively get yourself a copy of my In Camera book or treat me to a coffee! Thanks!