The views around Cinque Terre in Italy are some of the most photographed around, but there's still something very magical about those little towns perched on rocky outcrops by the Ocean. Here's lovely Manarola just after a spectacular sunset, and despite the Sun's best efforts a few minutes earlier, it's the blue hour that's done it for me again.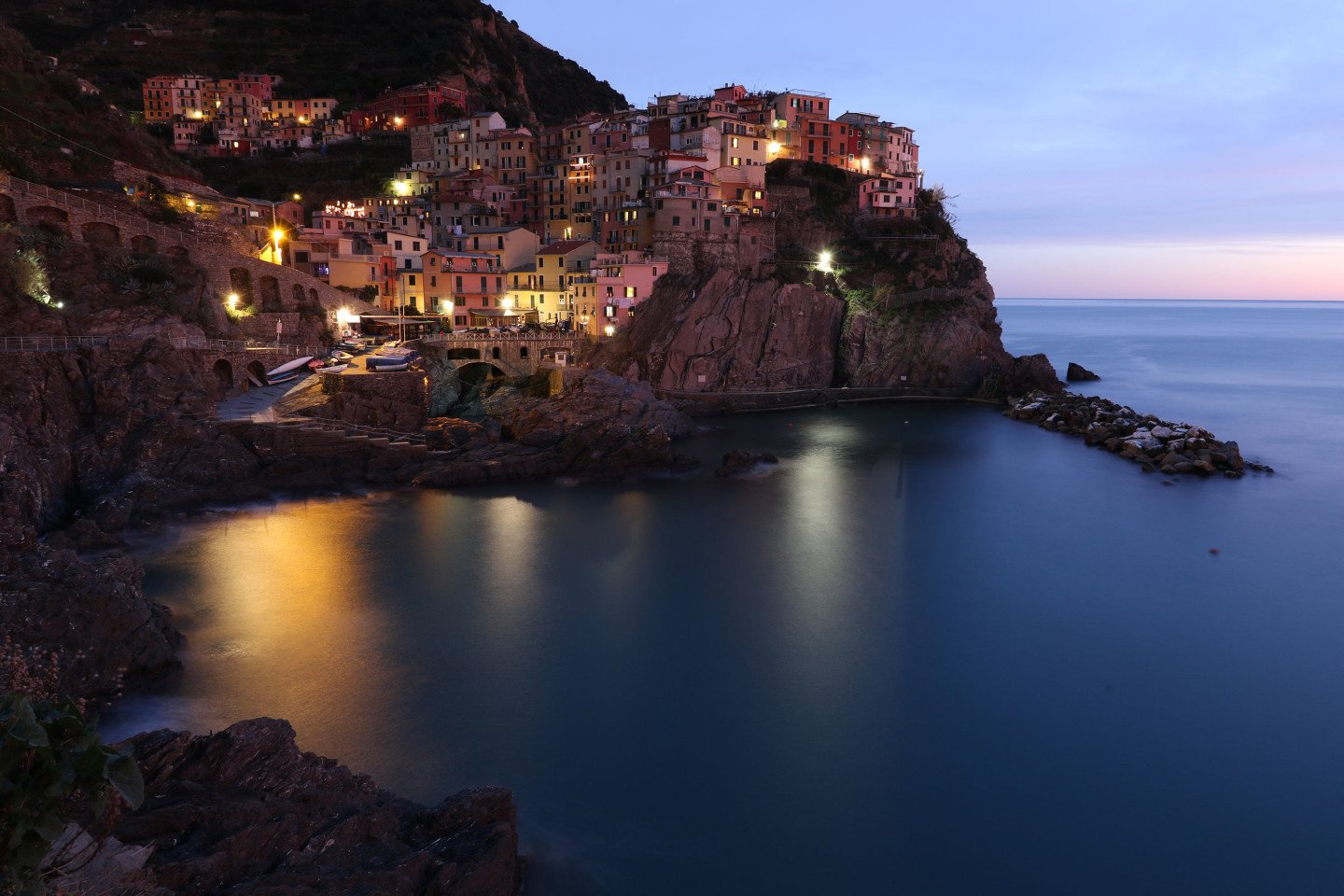 I took this with the Canon EOS 7D Mark II fitted with the EF-S 10-18mm lens at 15mm, closed to f11 to force a longish exposure of 25 seconds at 100 ISO. Like most of my photos, it's an out-of-camera JPEG with no additional post-processing.
Normally for a photo like this I'd use a Neutral Density filter to achieve even longer exposures of a minute or more to smooth out the surface of the water. An ND filter would have also let me shoot longer exposures during the sunset, but in the absence of one, I had to wait until the light levels naturally fell sufficiently.
I was already shooting at the lowest ISO, but of course could have closed the aperture further to f16 or even f22 to double the exposure again and again, but you have to be careful for the effects of diffraction which can soften the image. As such I prefer not to shoot smaller than f11 on cameras with APS-C sensors or smaller than f8 on Micro Four Thirds.
Here's another photo from the same position, showing the scene as it was bathed in golden light during the final moments of the sunset. The colour is dramatic, but for me the view above is more special. This is why I always recommend sticking around after a sunset for an hour if possible as there can be plenty of photo opportunities to come.
And finally, here's a shot showing my setup, with the EOS 7D II mounted on my trusty Gitzo Traveller tripod with a Markins head. It doesn't look substantial, but it's one of the steadiest tripods I've owned for the size. Folding up into a package that'll squeeze into my f-stop Guru backpack, it's perfect for travel.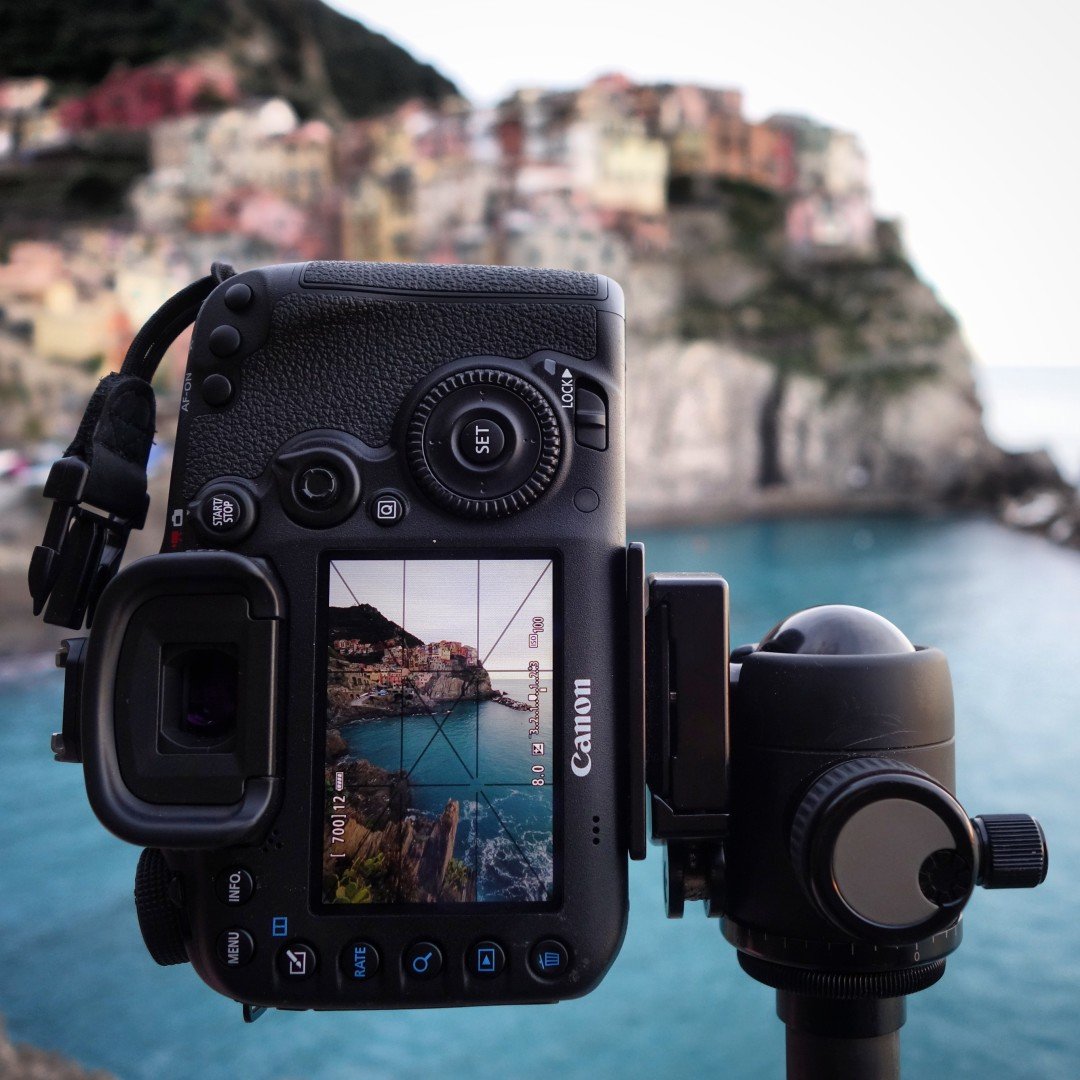 Find out more about the camera I used in my Canon EOS 7D Mark II review!

Check prices at Amazon, B&H, Adorama, eBay or Wex. Alternatively get yourself a copy of my In Camera book, an official Cameralabs T-shirt or mug, or treat me to a coffee! Thanks!