Konica Minolta Dynax 5D / Maxxum 5D review with 18-70mm f3.5~5.6 DT lens

Konica Minolta 5D sensor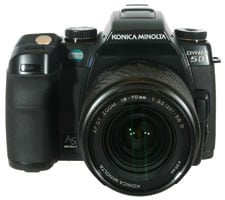 The 5D employs the same 6.1 megapixel CCD sensor as its predecessor, which measures 23.5 x 15.7mm and delivers images with 3008 x 2000 pixels. This sensor size results in all lenses effectively having their focal length multiplied by 1.5 times. The sensitivity can be set between a wide range of 100 to 3200 ISO.
Files and memory
Images can be recorded at three different resolutions, each with a choice of three JPEG compression levels. They can also be recorded in Konica Minolta's RAW MRW format with the option of an accompanying JPEG at any of the three resolutions. Using the full resolution and best quality JPEG setting, the average file size worked out at 4MB each.
The 5D uses Compact Flash memory cards and behind the door you'll find a single port used for both USB and video outputs. Konica Minolta says it is a USB 2 port, although quotes the USB 1.1 transfer speed of 12Mbps in its specifications.
Colour modes include Natural, Natural Plus, Portrait, Landscape, Sunset, Night View, Night Portrait, Black and White, Adobe RGB, and embedded Adobe RGB. All colour modes apart from the Adobe RGB ones employ the sRGB colour space.
The 5D is supplied with Dimage Master Lite software, but you'll need version 1.1 to process its RAW files. Our test model was supplied with version 1.0.2, although a free updater was scheduled for late August.
Image processing and handling
The 5D starts up in about half a second, which while fractionally slower than its rivals, is still quick enough for you not to miss anything. The burst mode shoots at 3fps for up to ten best-quality JPEG frames, then slows to around 2fps. You can continue shooting at this rate with images being recorded to the card pretty much in real-time.
Images are played back quickly with single frames appearing almost instantly and thumbnails of nine images loading in under a second. We used a SanDisk Ultra II 1.0GB Compact Flash for these tests.
Anti shake
The big selling point of the Dynax 5D is of course its built-in Anti-Shake system. This is identical to the technology first seen on the earlier Dynax 7D, which Konica Minolta claims can allow you to handhold shots two to three stops slower than normal. The images presented here are crops from a close-up taken with the 5D and its bundled lens at 70mm, using with an exposure of one quarter of a second. The top image was taken without Anti Shake, while the one below was taken with Anti Shake.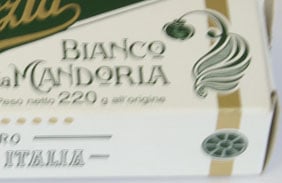 Konica Minolta has taken a unique approach to tackling the shakes. Unlike other manufacturers which employ optical stabilisation within certain lenses, Konica Minolta has mounted the CCD sensor on an adjustable platform. Motion detectors analyse any wobbling, and counteract it by momentarily shifting the CCD sensor in the opposite direction.
The platform which houses the sensor is adjusted by fast-reacting piezo-electric actuators, which can shift the chip by 5mm in any direction. To conserve battery power, the anti-shake system only kicks in as you take the picture. You can switch Anti-Shake on or off using a switch on the back of the camera.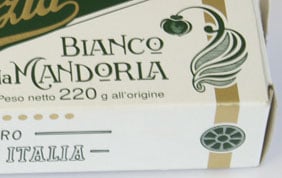 Building Anti-Shake technology into the camera body has several pros and cons. On the upside, the benefit can be enjoyed by absolutely any lens you choose to fit, including budget or older models.
On the downside, unlike lens-based optical image stabilisation, you can't actually see the effect of Konica Minolta's Anti-Shake through the viewfinder. You just have to accept it's doing the business, although a number of lights in the viewfinder indicate how hard the system is currently working, revealing when it's close to or passed its limits of effectiveness.
In practice the Anti-Shake system works very well, allowing you to handhold shots at much slower shutter speeds than normal. With the earlier 7D we successfully achieved sharp pictures using 17mm and 300mm lenses with shutter speeds of one quarter and 1/60 of a second respectively.
The 5D appears to be no different. We took many images with the 5D throughout the 18-70mm focal range which were sharp despite shutter speeds of one eighth or even one quarter of a second. This allows you to confidently shoot under dim conditions or with large depths of field without having to increase the ISO and compromise image quality.