JPEG vs HEIF: Canon commits to HIF
Hi I'm Gordon from Cameralabs and I'm here to talk about a long-overdue replacement for JPEG. It's the High Efficiency Image Format, HEIF, or HIF for short, which may not sound particularly catchy, but thanks to much newer compression it can match or exceed the quality of JPEG in less space, allowing you to squeeze more photos into your memory and with potentially better quality too. What's not to like?
If you're getting a sense of deju-vu though, it's because HEIF is already employed by some of the most popular cameras on the planet – it's been available on iPhones since iOS 11 was introduced in 2017, albeit with a slightly different name, but amazingly none of the dedicated camera companies have shared Apple's enthusiasm for it – until early 2020 when Canon decided to join the party and offer HEIF on its flagship EOS 1Dx Mark III.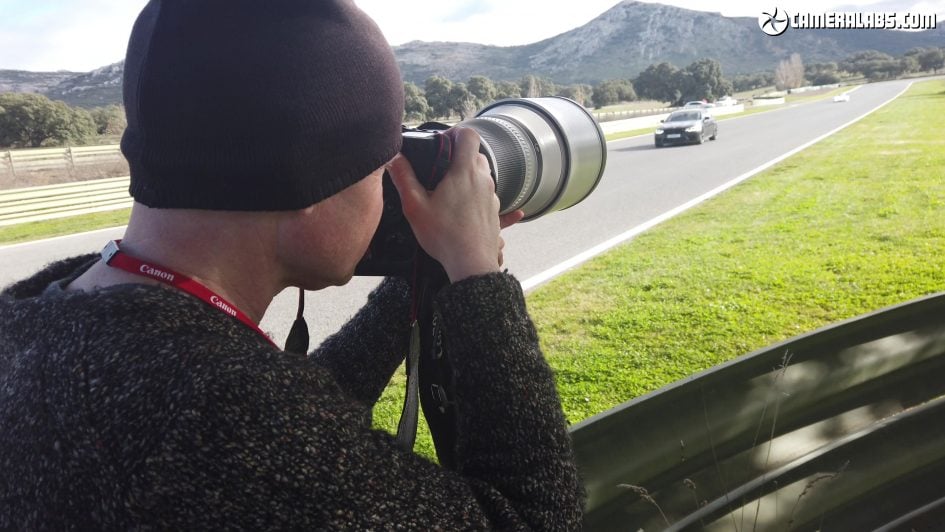 I had an early chance to try out the 1Dx Mark III and was particularly interested to make a bunch of JPEG vs HEIF comparisons and also see how Canon's actually implemented the format, as I'm guessing it's going to become available on most or even all of their future cameras. I've made a video about it below, or keep scrolling for a written version if you prefer!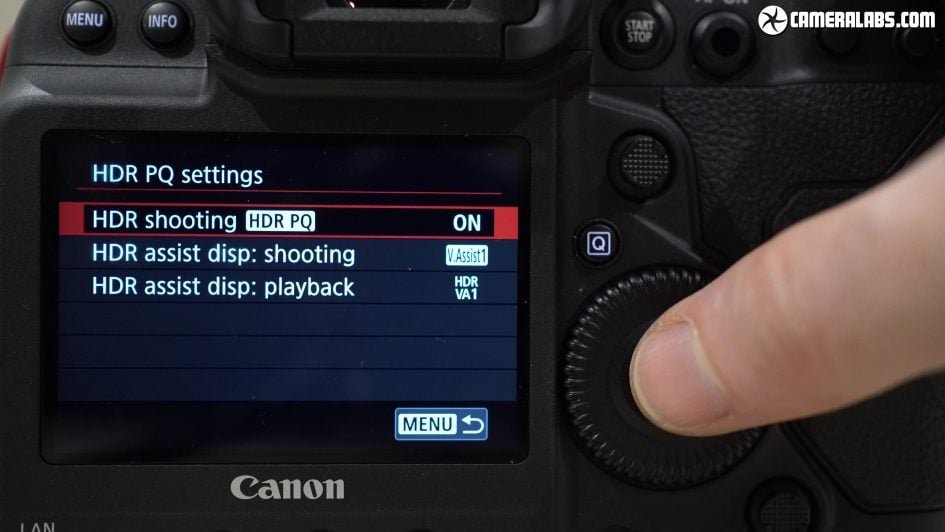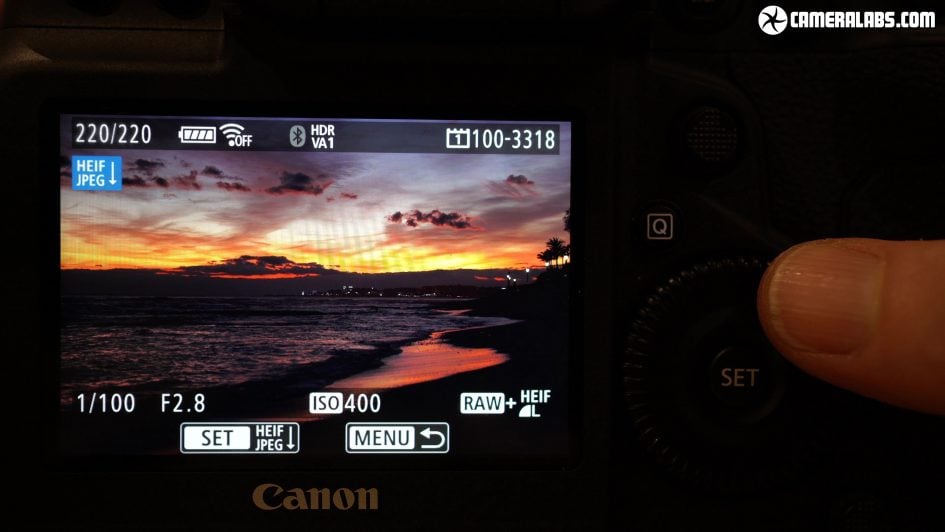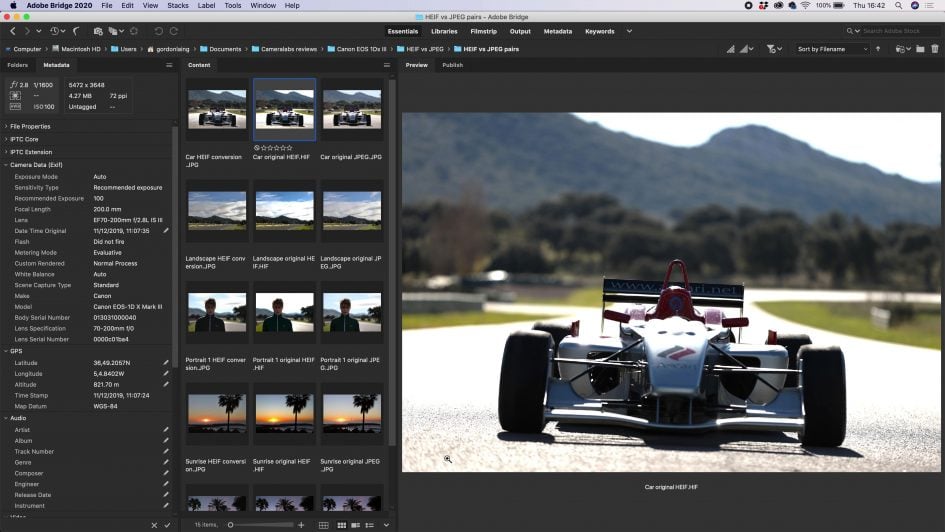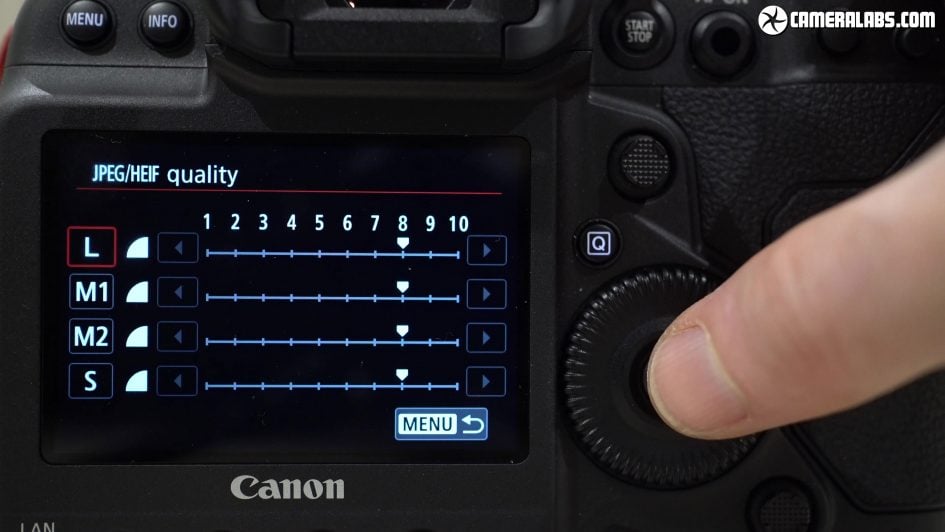 Technically speaking HEIF should be a no-brainer as the compressed format to replace the ageing JPEG. They're smaller, have the potential to contain a broader dynamic range and may also be able to accommodate some simple non-destructive edits like rotations. As I discovered in this brief test though, the real potential for HEIF is greatly dependent on what software is working with them. At the time of writing, I couldn't natively work with Canon's HEIF files in my photo or video workflow, so I had to use the 1Dx III's built-in converter to generate JPEGs for comparison. As such this first test is really more about comparing two different ways a camera – and a pre-production one at that – can generate a JPEG image which obviously won't show the full benefits of HEIF beyond tone-mapping it differently to an 8-bit format.
What surprised me the most, especially since Apple adopted HEIF back in 2017, is just how little works with them right now. Canon's choice to use the .HIF extension flummoxed most of my software; Mac OS wouldn't even show a thumbnail in Finder unless I changed the file extension to .HEIF or .HEIC, while frustratingly Photoshop only opened them in 8-bit, preventing any tonal benefits over JPEG in post. Of course it's early days and hopefully greater support will come, but that's where we are in early 2020.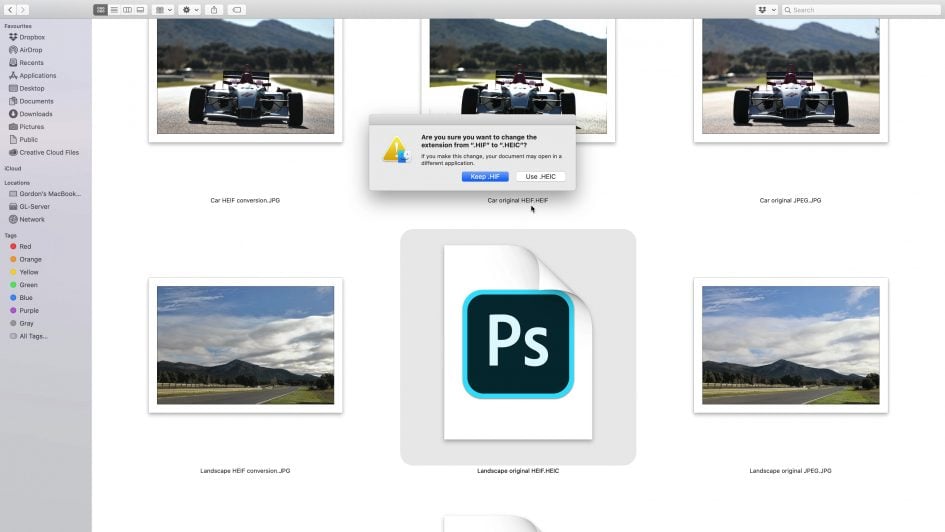 I also found an apparent lack of faith disturbing from other camera companies – I reached out to many of them to be met with an unenthusiastic no-comment on future products. Technically speaking HEIF relies on the compression of HEVC / H.265, so in theory it could be implemented by cameras which already employ this format for high-end video – and there's a few of them around. Equally I wouldn't expect it to be added to cameras which don't already support H.265 and in Canon's World, that's a feature that demands the latest DIGIC X processor introduced – and so far only available – on the 1Dx III. Canon does seem genuinely excited by it though and while they've not confirmed it, I would personally be surprised if DIGIC X – and support for HEIF – doesn't arrive on most or even all future EOS and PowerShot cameras.

Check prices at Amazon, B&H, Adorama, eBay or Wex. Alternatively get yourself a copy of my In Camera book, an official Cameralabs T-shirt or mug, or treat me to a coffee! Thanks!