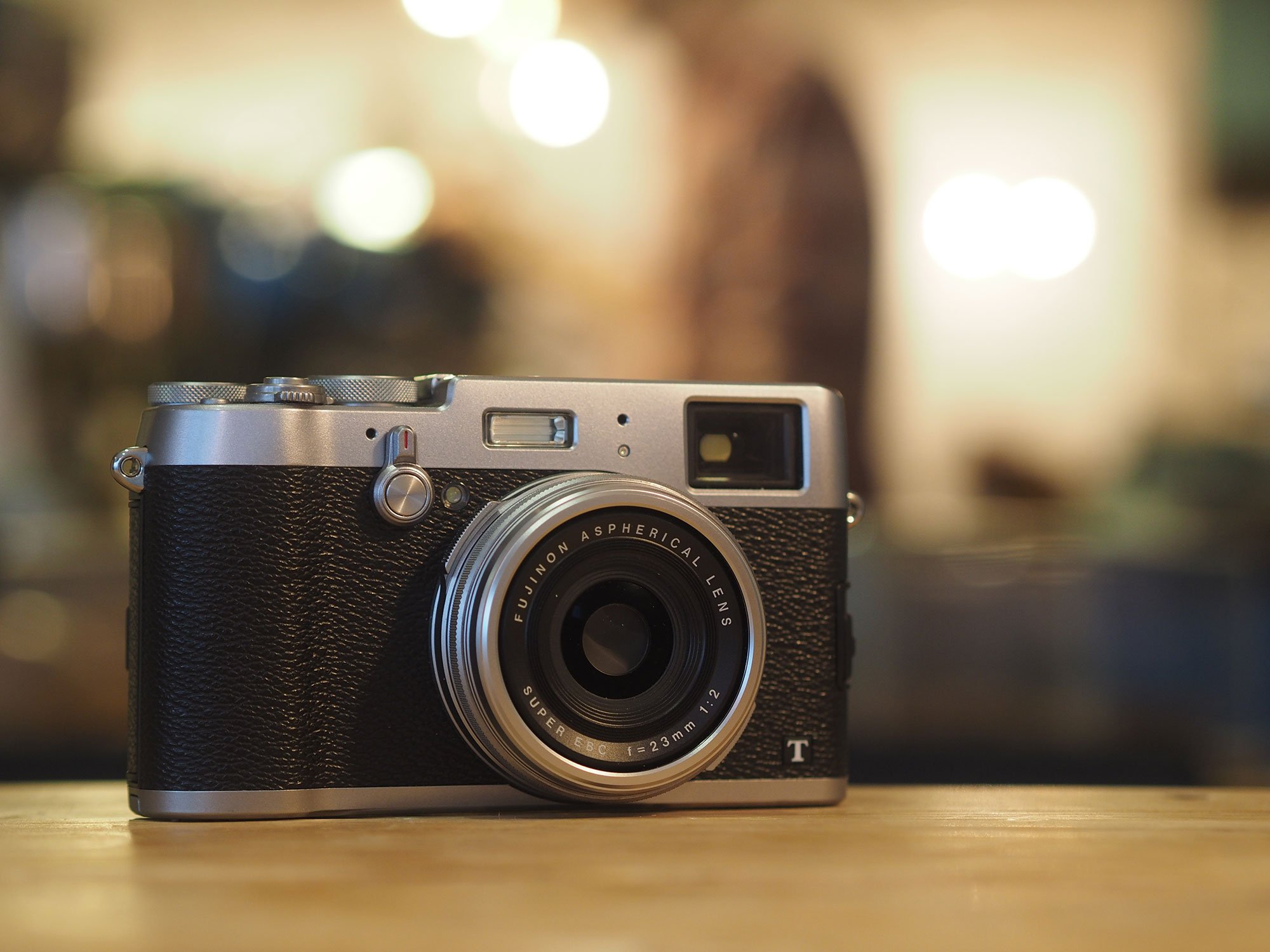 Fujifilm X100T review - Verdict
Verdict
The X100T takes Fujifilm's concept of a high-end fixed lens compact into its third and most successful generation. The previous X100S fixed a lot of technical issues with the original X100, and now the X100T refines the experience further. The result is a camera that's not just a joy to look at, but also a joy to use.
As before you get a great-looking body that attracts admiring glances wherever you go, yet is sufficiently discreet to disappear when shooting street or candid photography. You also get the same 35mm equivalent f2 lens, X-Trans sensor and image processing, a threesome proven to deliver superb photo quality. So far so similar, but the X100T brings a number of enhancements including a much more usable movie mode (now with manual exposure, more frame rates and a mic input), some useful tweaks to the controls (third stop increments on the aperture ring, a new rear thumb dial and seven customizable function buttons), and the addition of the wonderful Classic Chrome film simulation.
Most importantly though, the already clever hybrid viewfinder has been enhanced with the option to overlay a corner of the electronic panel over the optical view, and use it to deliver a magnified view of the active focus area for confirmation. As I mentioned in my main review, this is seriously clever stuff, on top of what was already an impressive viewfinder.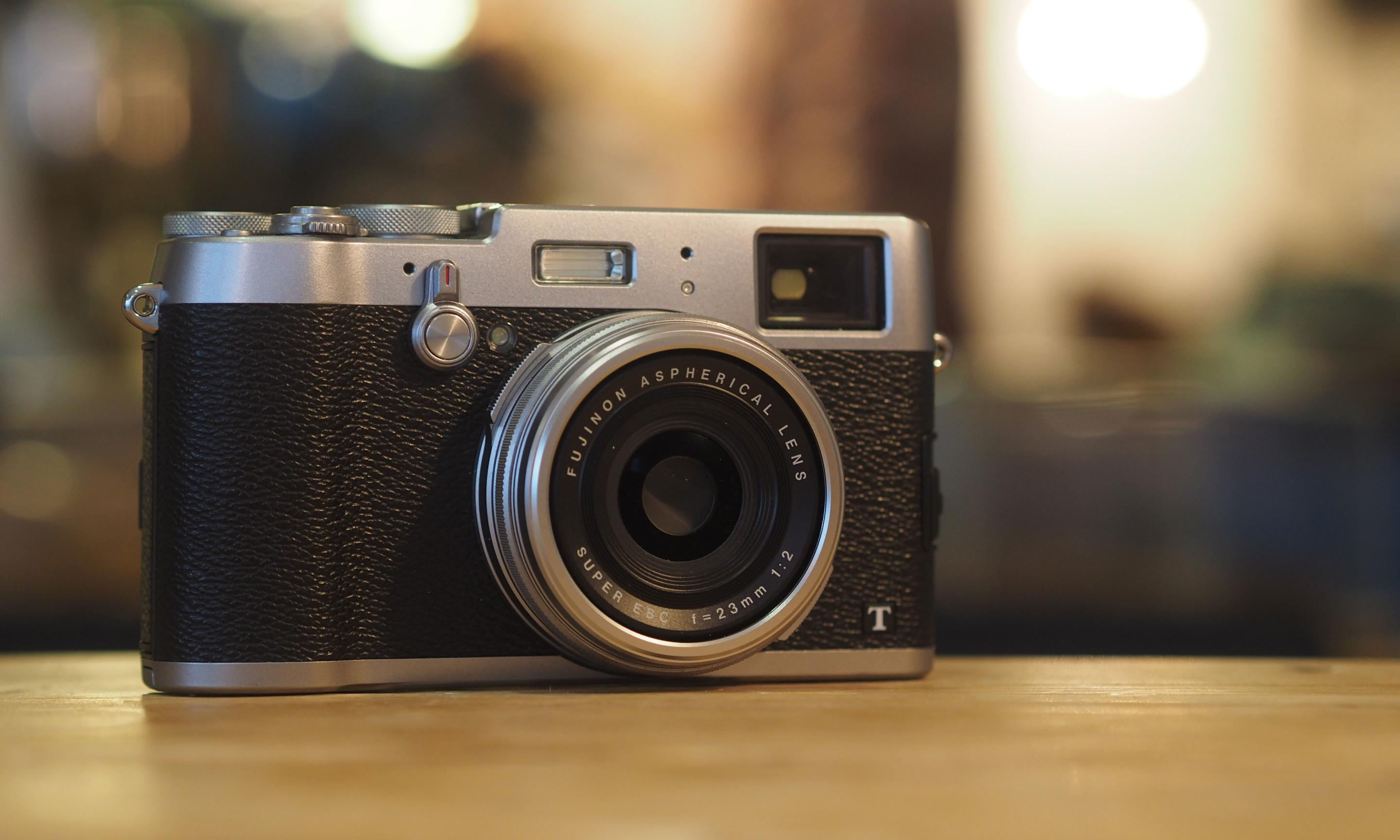 Yes there's a lot to like, but equally a lot to think about and weigh-up. The X100T is after all quite an expensive camera with a number of limitations. Most obviously there's the lens. While a 35mm equivalent is arguably the most flexible single focal length, those who want greater flexibility will be better-served by an interchangeable lens camera. Even if the 35mm coverage is fine, I did miss having stabilization, especially when filming movies. And while you may read some reports claiming the X100 series lens is optically amazing, I found it softening towards the edges, especially at close range or at wide apertures. Don't get me wrong, it is very good, but it's not perfect.
Then there's the camera's size. It may be pitched as a compact, but it's not a great deal smaller or lighter than, say, Fujifilm's own XT1 fitted with the 27mm pancake lens. The earlier advantage of (close to) silent operation has also been eliminated thanks to the growing use of electronic shutters.
So it's important to look at what still makes the X100T unique, and crucially whether you want or need those features. Most obviously there's the hybrid viewfinder with the clever optical rangefinder which not only lets you see what's entering the frame, but also overlays a wealth of shooting assistance. Then there's the leaf shutter, which may no longer have a quiet advantage over electronic shutters, but which still allows strobists to sync their flashes much faster at up to 1/2000 (or 1/1000 at f2). To me these are the two biggest unique advantages the X100T has over other cameras. Remember the retro styling, sensor and processing are all present on the XT1 in a body that's only marginally bigger and which enjoys the benefits of a bigger grip, weather-sealing, an articulated screen and interchangeable lenses. If the XT1 sounds like the camera for you, check out my Fujifilm XT1 review.
Indeed as a regular XT1 user, I wondered how much I'd want to use the X100T over it. I'm not a strobist so wouldn't exploit the faster flash sync speeds, and my familiarity with electronic viewfinders meant I often preferred the bigger and more immersive view of the XT1, not to mention its articulated screen.
But every time I looked at the X100T I wanted to go out shooting with it. Sure there may be some shared design cues with the XT1, but there's definitely something extra about the X100T that calls out to you. Indeed if my experience is anything to go by, it'll also call out to those around you too – I've never had so many people gaze lovingly at a camera I was testing.
This sort of thing is hard to quantify, but a camera that makes you want to go and shoot with it is a very important quality – and the X100T has it in spades. It looks great, handles well and delivers high quality photos straight out of the camera. Indeed despite its relative heft and the fact I still enjoy shooting with the XT1, it may well have become my favourite 'advanced compact', or carry-everywhere camera; I can certainly understand why many Fuji fanatics own both it and one of the interchangeable lens models.
So if you're looking for a top-end fixed-lens compact, the X100T is one of your best bets, and if you love rangefinder composition or desire quick flash syncs it shoots to the top of your list.
Good points
Great quality photos from lens / sensor/ processing.
Hybrid viewfinder with optical & electronic views.
Leaf shutter allows fast flash sync and quiet operation.
Attractive retro styling with lots of manual control.
6fps continuous shooting with AF.
Charging via USB or supplied external charger.
Built-in ND filter.
Built-in Wifi with smartphone remote control.
Bad points
Fixed focal length lens with no stabilization.
Screen doesn't tilt and isn't touch-sensitive.
Fairly large for a 'compact' camera.
No weather sealing.