Verdict
The Fujifilm X-S20 becomes one of the most compelling mid-range cameras around, inheriting the best parts of the X-S10, addressing some of its shortcomings, and adding a bunch of key upgrades for both photo and video shooters.
The 26 Megapixel sensor may be unchanged, but it already delivered enough detail for most of us and coupling it with the latest image processor has given it a new lease of life.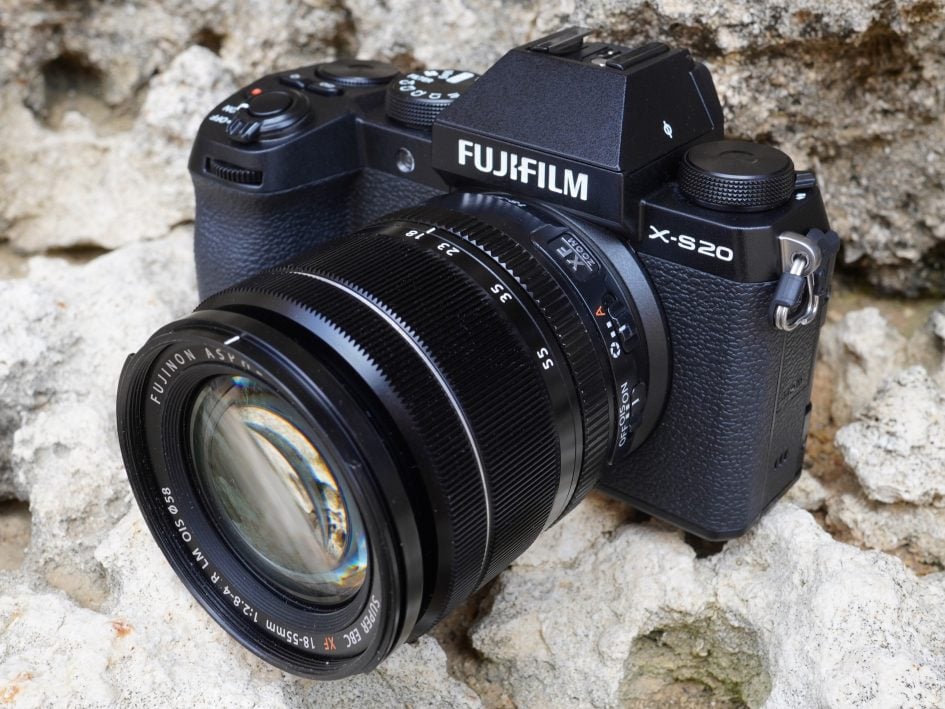 Photographers get faster autofocus, broader subject detection, longer bursts and one of the most capable Auto modes I've tested. Videographers get a headphone jack, a new Vlog mode with easier access to key settings, 4k up to 60p, and the flexibility of 6.2k Open Gate in compressed or external RAW formats, as well as the chance to use the cooling fan accessory for longer clips. Meanwhile everyone benefits from the more powerful battery, doubling the life over the X-S10 not to mention many rivals.

Plus it's part of a system renowned for its excellent out-of-camera quality, and an extensive lens lineup that's only designed for cropped APSC sensors without the distraction of full-frame.

No camera is perfect though and while the Auto mode is one of the most cunning to date, I often found the processing could be a bit heavy-handed, and was frustrated the amazing auto subject detection wasn't available in other modes.

In my own tests I also found the video autofocus and stabilisation remain a little behind the best systems out there, particularly when it came to walking and talking. If Fujifilm wants to be the first choice for vloggers, both need to become as good as Sony and Canon.

And while I'm delighted the battery is bigger, I'd have also liked the viewfinder magnification to be larger too. If I'm being greedy, twin card slots and weather-sealing would also be nice, but all of these are addressed by the X-H series, which also give you the choice of two new sensors. I think in terms of what was left out to meet a lower price point, Fujifilm made the right decisions.

Ultimately the X-S20 is a very strong proposition, enhancing what was already a great stills camera and upgrading the video capabilities to become one of the best at this price point. It could even be seen as a baby X-H and becomes a welcome addition to the X-series.

Check prices on the Fujifilm X-S20 at B&H, Adorama, WEX UK or Calumet.de. Alternatively get yourself a copy of my In Camera book, an official Cameralabs T-shirt or mug, or treat me to a coffee! Thanks!