Fujifilm XF 27mm f2.8 R WR review so far
The Fujifilm XF 27mm f2.8 R WR is a compact 'pancake' prime lens for Fujifilm's X-series mirrorless cameras, on which it delivers roughly 40mm equivalent coverage for a natural standard field-of-view. Announced in January 2021, it's an update of the XF 27mm f2.8 from 2013, roughly seven and a half years previously. It costs $399 or 419 GBP and is also available as kit lens option for the X-E4 launched alongside it.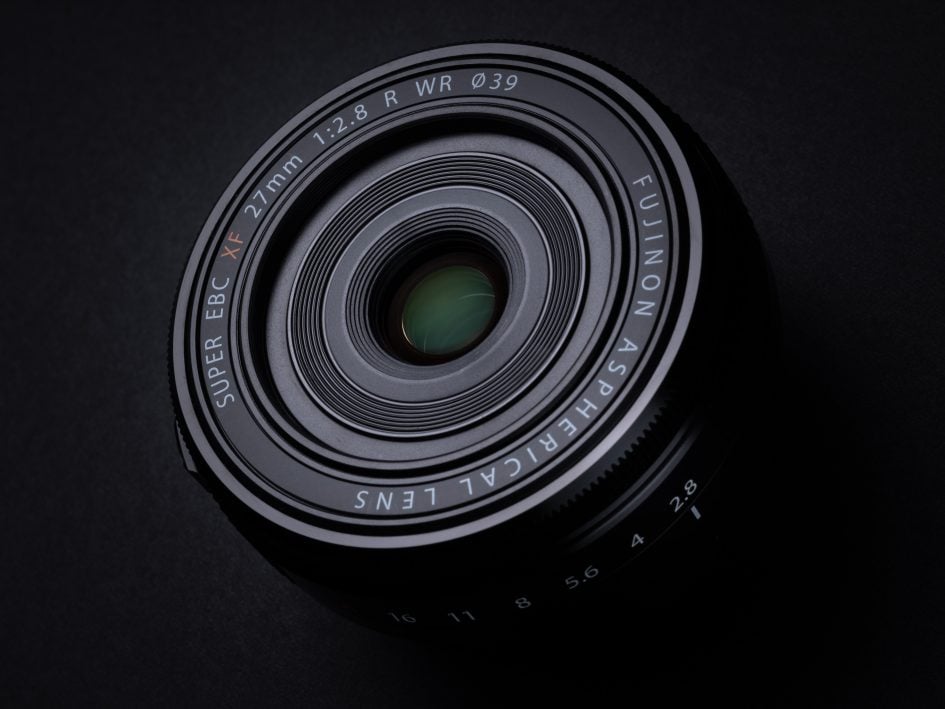 Anyone familiar with Fujifilm's nomenclature will notice the letters R and WR in the name of the 2021 version, indicating it now has an aperture ring and weather-sealing. Despite its compact size, measuring 62x23mm and weighing 84g, Fujifilm's managed to squeeze-in both a manual focusing ring and a new aperture ring, although the former has understandably narrowed compared to the 2013 model. A dome-shaped lens hood is also included.

The optical construction remains the same as the original version, and Fujifilm describes the image quality as being the same, but with an aperture ring and weather-sealing, it becomes more practical.

Check prices on the Fujifilm XF 27mm f2.8 R WR at B&H, Adorama, WEX or Calumet.de! Alternatively get yourself a copy of my In Camera book or treat me to a coffee! Thanks!