Fujifilm X100V review - Verdict
Verdict
With its fifth generation, the Fujifilm X100V finally fulfils the ambition and promise of the original concept. Since day-one back in 2010 it's delivered one of Fujifilm's X-Trans sensors in an attractive compact and retro-styled body with a fixed lens, hybrid viewfinder and virtually silent leaf shutter, but while this was enough to attract a passionate following with street photographers, earlier models disappointed in other respects, most notably with a soft lens at close range and lack of weather-sealing; I also personally felt it could be further improved with a tilting screen.
The X100V resolves almost all of this while adding more besides. The redesigned lens now delivers satisfyingly crisp results near and far, the screen can tilt, the body's now weather-sealed, and the X100V also throws in most of the video capabilities of the X-T30 including 4k. There are of course some caveats. The lens isn't optically stabilised, nor is there sensor-based or electronic stabilisation either – this isn't a deal-breaker for stills, but video shooters will need to find a way to steady it. The extending lens requires the optional filter adapter for the camera to become weather-sealed and right now the built-in ND filter isn't available for video use. And like the X-T30, the longest video clip length is a fairly modest 10 minutes for 4k or 15 in 1080. I should add my X100V also became very warm in prolonged use, especially when filming 4k video, although in my own tests it never shut down due to overheating.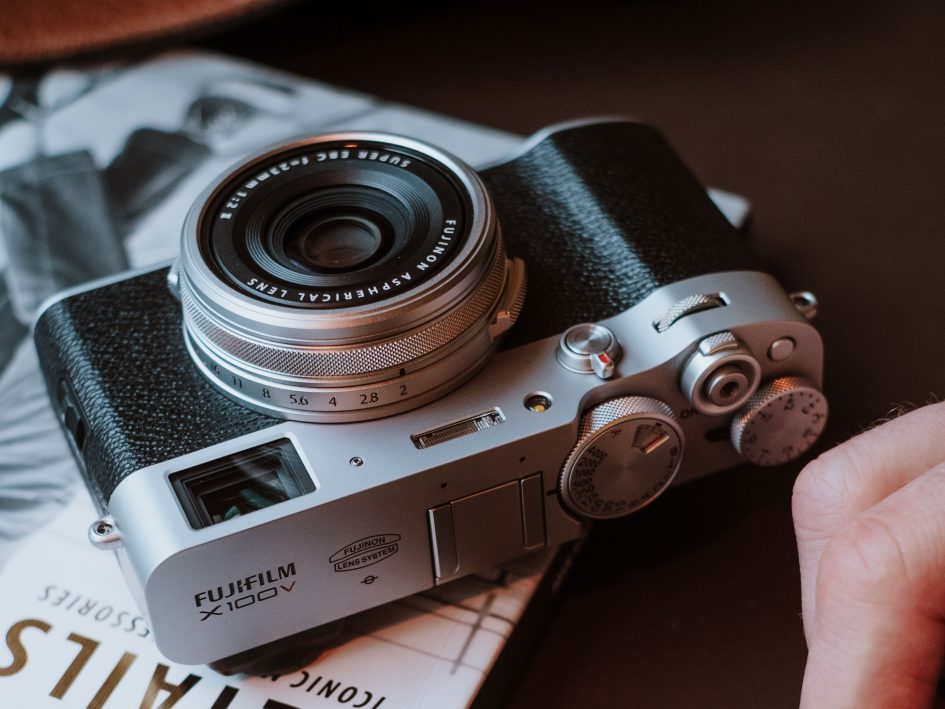 Ultimately the upgrades on the X100V have transformed it into a very flexible camera that can successfully turn its hand to many subjects and situations. On a personal note, I also felt an emotional connection with the camera for the first time, and absolutely loved shooting with it. The X100's evolving journey may have taken ten years to get to where we are now, but the X100V has now become my favourite fixed lens compact camera to date and one I can Highly Recommend.
Check prices on the Fujifilm X100V at B&H, Adorama, or Wex. Alternatively get yourself a copy of my In Camera book or treat me to a coffee! Thanks!