Fujifilm X100F review - Verdict
Verdict
The X100F takes Fujifilm's high-end compact series into its fourth generation, building upon the previous X100T with the latest 24 Megapixel X-Trans III / APSC sensor and additional controls. As before, the core premise remains: a chunky, retro-styled body with a fixed 35mm equivalent f2 lens and a cunning hybrid viewfinder with optical and electronic views. As such the X100F can be seen as a fixed-lens, compact version of the flagship X-Pro2, sharing its quality, autofocus, viewfinder system and many of the same controls too. And while it misses out on the twin card slots and of course the chance to swap lenses, it does enjoy the unique benefits of a leaf shutter over the X-Pro2.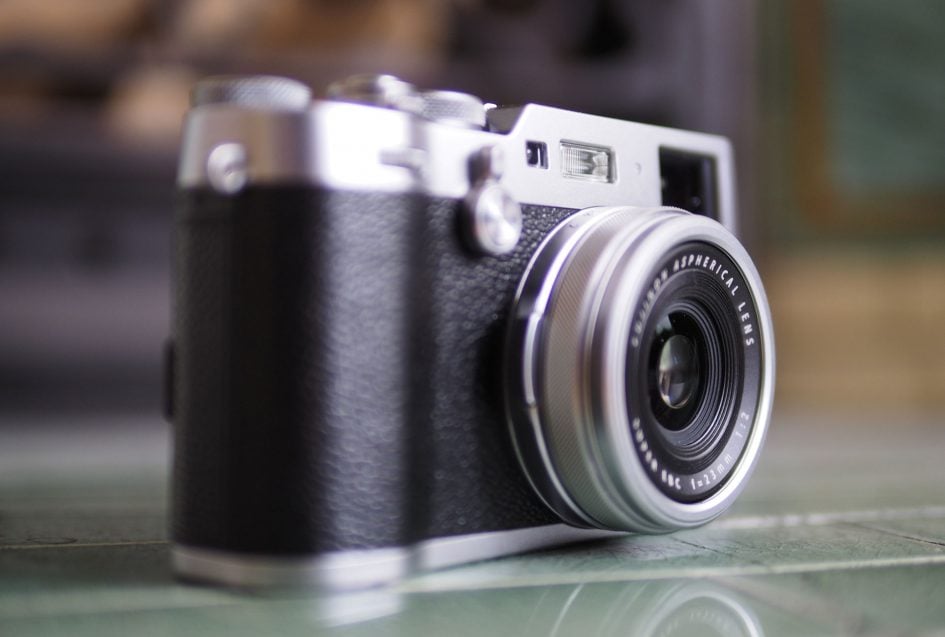 Sadly there's no 4k movies, and the lack of stabilisation further reduces its usefulness for video. The lens also remains soft at very close distances, and there's still no tilting or touch-sensitive screen, nor weatherproofing on the body either. Indeed the X100F's feature-set can come across as basic compared to other high-end compacts, and many photographers considering it for Fuji's quality in a compact body may find themselves be better-served by a small interchangeable lens model, like Fujifilm's own XT20.
But the X100F is not designed as a general-purpose camera. It excels at eye-level street photography, and will be adored by anyone who wants the X-Pro2 – and in particular its viewfinder – in a more compact form. The leaf shutter will also appeal to strobists who'll exploit its fast flash sync. If you understand and can exploit its unique benefits, I can recommend the X100F as there's really very little else like it on the market for the money; and in the (likely continued) absence of an X70 update, it also remains the smallest body with Fuji's best quality sensor.
Good points
Good-looking, fairly compact body with lots of controls.
Great quality out-of-camera. Industry-leading JPEG engine.
Innovative hybrid viewfinder with optical and electronic views.
Fixed 23mm f2 lens perfect for general and street photography.
Leaf shutter is quiet and supports fast flash sync speeds.
Bad points
No stabilisation. Limits usefulness for video.
Lens soft at close focusing distances.
No 4k video, and 1080p limited to 15 min clips.
Screen doesn't tilt and isn't touch-sensitive.

Check prices on the Fujifilm X100F at Amazon, B&H, Adorama, or Wex. Alternatively get yourself a copy of my In Camera book or treat me to a coffee! Thanks!