Fujifilm Instax SQ10 review - Verdict
Verdict
The SQ10 marks a big step in the Instax story – it's not just Fujifilm's first instant camera to use the new square format prints, but also the first to employ digital capture. Digital allows you to compose and review images with a screen, the chance to only print the images you want (and when you want), the ability to apply crops and effects, and finally the opportunity to store the files and use them again or elsewhere. This gives it greater flexibility than the older analogue Instax cameras and while the SQ10 and its cartridges are more expensive, you could quickly save on consumable costs by only printing what you need. Try to use it as a traditional digital camera though and you'll be frustrated: the files are low resolution (albeit fine for the Instax prints), there's no optical zoom, no exposure control, no movie mode, minimal feedback, and limited connectivity. Indeed there's no way of extracting images stored internally, only those on an optional Micro SD card, and even then you'll wonder why as your phone's camera will invariably deliver better quality images. But the SQ10, like all Instax cameras, is about making prints, and the new square format looks great. I also loved being able to choose which images to print, not to mention when, or in multiples if desired. If you like the idea of instant prints but prefer to use a more serious camera, I'd suggest one of Fujifim's Instax printers, but if you want a single camera solution, the SQ10 is very tempting: it's the most flexible Instax to date and simply enormous fun to shoot with.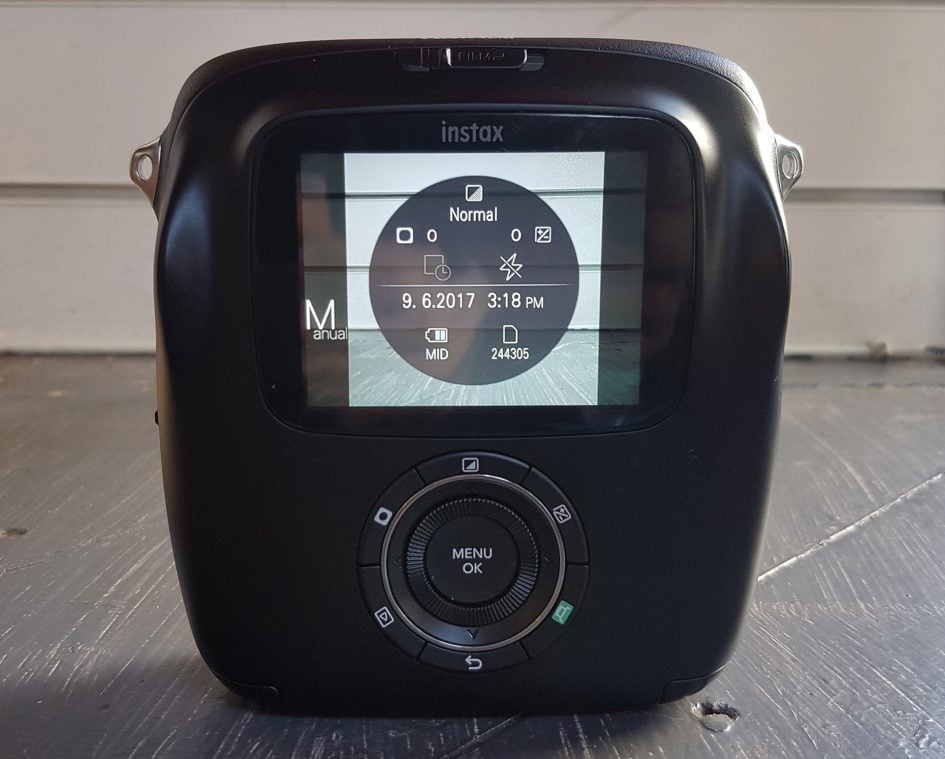 Good points
Outputs classic square print shape, like mini polaroids.
Digital capture lets you compose, review and print only the images you want.
Digital zoom lets you crop by up to 2.4x with no loss in print quality.
Ten filter, vignette and brightness effects.
Bad points
Cost of Instax Square currently more than double Instax Mini.
SQ10 camera is at least twice the cost of Instax Mini cameras.
Some prints came out looking over-exposed, despite JPEG being ok.
Can't export images stored in internal memory.
Images are low resolution (but sufficient for Instax printing even with crop).
No exposure control and virtually no feedback.
Variable compatibility when printing images from other cameras stored on card.

Check prices on the Fujifilm SQ10 at Amazon, B&H, Adorama, or Wex. Alternatively get yourself a copy of my In Camera book or treat me to a coffee! Thanks!