Fujifilm Instax SQ6 review so far
The Fujifilm Instax SQ6 is an analogue instant camera that's designed to look like the classic Instagram logo. Announced in May 2018, it becomes Fujifilm's second instant camera to use the latest Instax Square format that outputs prints measuring 2.4×2.4in / 62x62mm on paper that's 86x72mm in size. Proportionately the Instax Square prints are reminiscent of the original Polaroid instant format, but scaled-down and smaller. Like the narrower Instax Mini format, Instax Square is supplied in cartridges with ten prints.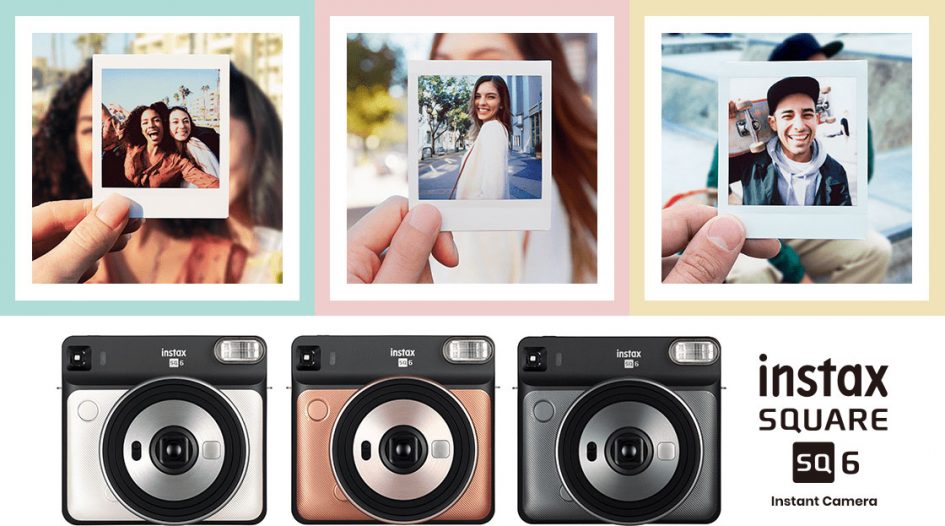 The Instax SQ6 comes one year after the Instax SQ10 which launched the Instax Square format. Unlike the digital SQ10 though, the SQ6 is a return to the fully analogue process of the popular Instax Mini series, making it cheaper and simpler; and while the lack of the SQ10's digital sensor and internal storage means there's no way to print duplicate images nor any way to view them on a screen first, many fans of the analogue system prefer its ephemeral nature as each print can be a surprise and is literally unique.

As with other Instax analogue cameras, the exposure is automatic with minimal control from the photographer other than the chance to darken or lighten the image or apply a double exposure. A small mirror on the front helps you compose selfies, while a self-timer mode is also available. There are now at least three focusing ranges to choose from though: macro (0.3 to 0.5m), Normal (0.5 to 2m) and landscape (2m to infinity), and the camera comes with orange, purple and green filters to overlay on the flash for special effects. Fujifilm is also releasing a new Instax Square film option with a black border rather than the usual white, although the image within remains full colour. The SQ6 will be available in May in Pearl White, Blush Gold or Graphite Gray finishes.

B&H, or Adorama. Alternatively get yourself a copy of my treat me to a coffee! Thanks!