Fujifilm GFX 100 review - Verdict
Verdict
With the GFX 100, Fujifilm's medium format mirrorless system truly comes of age. The previous GFX 50S and 50R were certainly desirable cameras capable of excellent results, but their resolution was matched and their overall handling beaten by the best of the full-frame mirrorless models.
The GFX 100 changes all of that. The headline resolution of 102 Megapixels from a back-illuminated sensor delivers a significant step-up in detail without compromising noise or dynamic range – something a full-frame body would struggle with – but for me it's the combination of built-in stabilisation, phase-detect autofocus and respectable 4k video that transforms the overall experience and makes it a considerably more attractive option than before. The IBIS allows you to achieve the full potential of the sensor when shooting handheld and makes it surprisingly usable for video shooting; you still have to be careful, but this is a camera that feels very comfortable in your hands and away from a studio. Embedded phase-detect across the entire frame roughly doubles the focusing speed over the 50 Megapixel GFX bodies and while the lenses mean it's still not as fast as the quickest X-series combos, it still feels so much more responsive than traditional medium format. And the over-sampled 4k video is a huge improvement over the 1080p footage from the original GFX bodies. Throw in a new and mostly sensible approach to mode and drive selection, along with the best quality viewfinder I've seen, and you have a very impressive camera.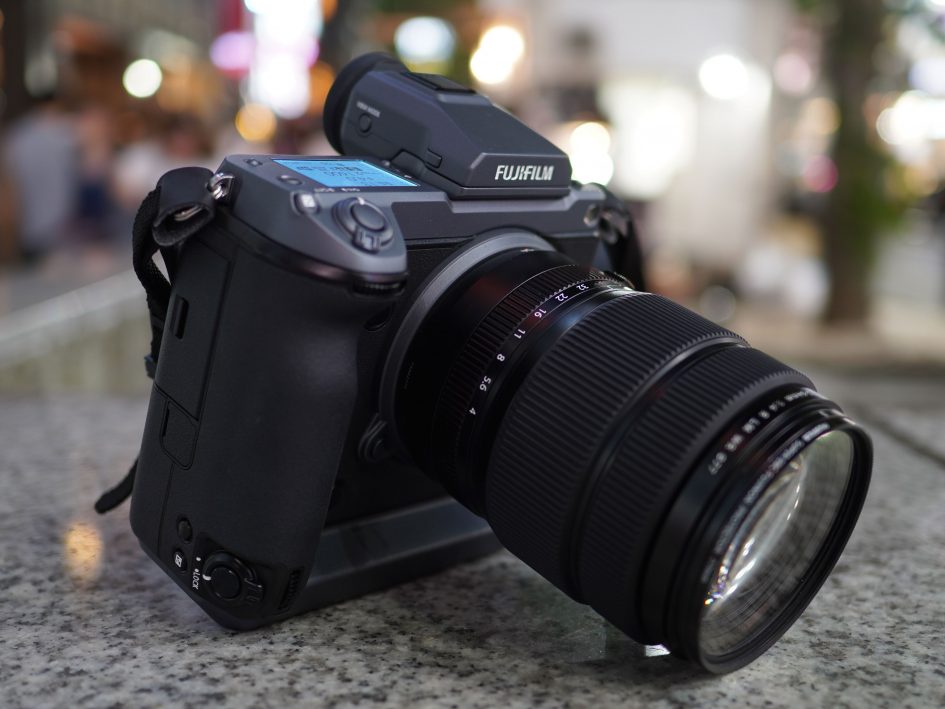 Having spent some quality time with a final production GFX100, I feel a lot more certain about what it can and can't do, and the bottom line is it remains the most usable and enjoyable medium format camera I've ever tested. The combination of built-in stabilisation, phase-detect autofocus and the best viewfinder around right now absolutely transforms the overall handling experience, turning what could have just been a tethered studio camera into one you can literally take anywhere and return with high quality stills or video. I was struck at just how easy it was to enjoy the full 102 Megapixel resolution in a wide variety of environments and conditions. And those images certainly look very good indeed – the best I've seen without spending five times as much.
While there's no deal-breaking technical or design issues though, there are a number of small annoyances. The different feel between the standard and portrait grips may not be as big an issue as I initially thought, but still feels like an unneccessary inconsistency just to save a little space. The viewfinder, while fabulous, annoyingly blocks most of the screen when it's folded up for waist-level shooting – sure you can slide the viewfinder off, but why should I when the screen could have angled out more or if the viewfinder could have angled up without an optional accessory. I also feel for the size of the camera, there's some strangely small elements – the front, rear and AF mode dials are unnecessarily small, and it's bizarre to deploy a Micro HDMI port when surely there's room for a full-sized one.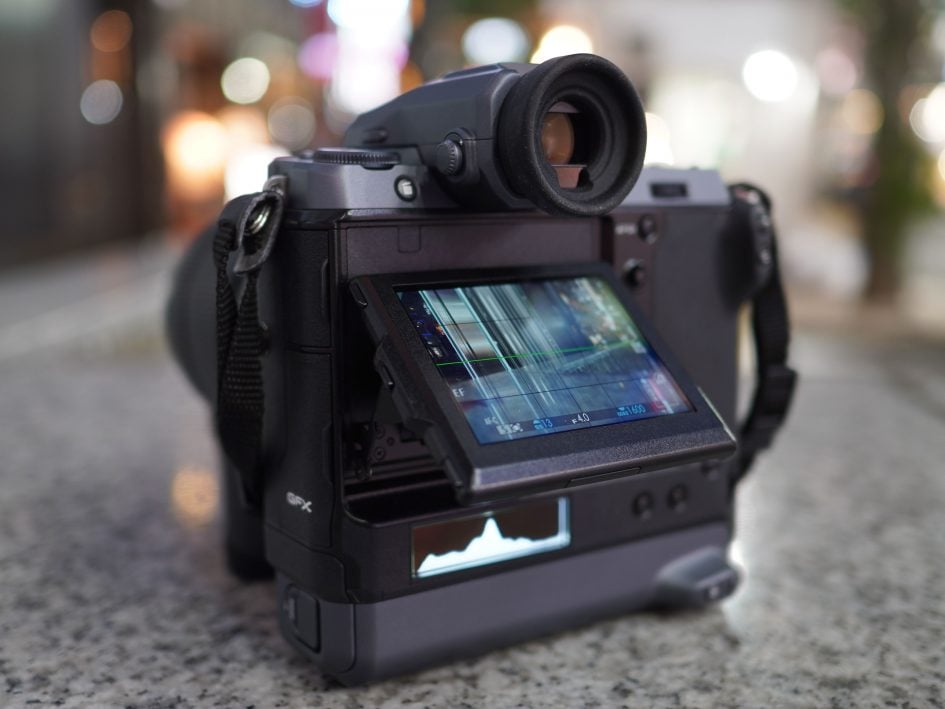 Then there's the price which while cheap for medium format, remains expensive compared to full-frame. After all you could buy a 40 to 60 Megapixel full-framer for a third of the price or even less and either stitch two images together or use a high-res composite mode where available to come close to the overall detail here. If this approach appeals to you, then the leaders in high-res full frame are the Sony A7r IV and the Panasonic Lumix S1r. But the GFX100 gives you the convenience of capturing a bigger file in a single frame and handheld too.

Ultimately while it's way out of reach for most of us, it's a genuine game-changer for the specialist market it's aimed at – and don't forget us mere mortals can always rent one for special occasions. The GFX100 redefines what we can expect from a medium format camera, delivering industry-leading quality at the price with surprisingly easy and enjoyable handling more akin to smaller formats. I loved shooting with it and hope the handling makes it down to a more affordable 50 Megapixel version in the future.

Check prices on the Fujifilm GFX 100 from B&H, Adorama or WEX. Alternatively get yourself a copy of my In Camera book or treat me to a coffee! Thanks!