Fujifilm GFX 100 review so far - Verdict
Verdict
With the GFX 100, Fujifilm's medium format mirrorless system truly comes of age. The previous GFX 50S and 50R were certainly desirable cameras capable of excellent results, but their resolution was matched and their overall handling beaten by the best of the full-frame mirrorless models.
The GFX 100 changes all of that. The headline resolution of 102 Megapixels from a back-illuminated sensor delivers a significant step-up in detail without compromising noise or dynamic range – something a full-frame body would struggle with – but for me it's the combination of built-in stabilisation, phase-detect autofocus and respectable 4k video that transforms the overall experience and makes it a considerably more attractive option than before. The IBIS allows you to achieve the full potential of the sensor when shooting handheld and makes it surprisingly usable for video shooting; you still have to be careful, but this is a camera that feels very comfortable in your hands and away from a studio. Embedded phase-detect across the entire frame roughly doubles the focusing speed over the 50 Megapixel GFX bodies and while the lenses mean it's still not as fast as the quickest X-series combos, it still feels so much more responsive than traditional medium format. And the over-sampled 4k video is a huge improvement over the 1080p footage from the original GFX bodies. Throw in a new and mostly sensible approach to mode and drive selection, along with the best quality viewfinder I've seen, and you have a very impressive camera.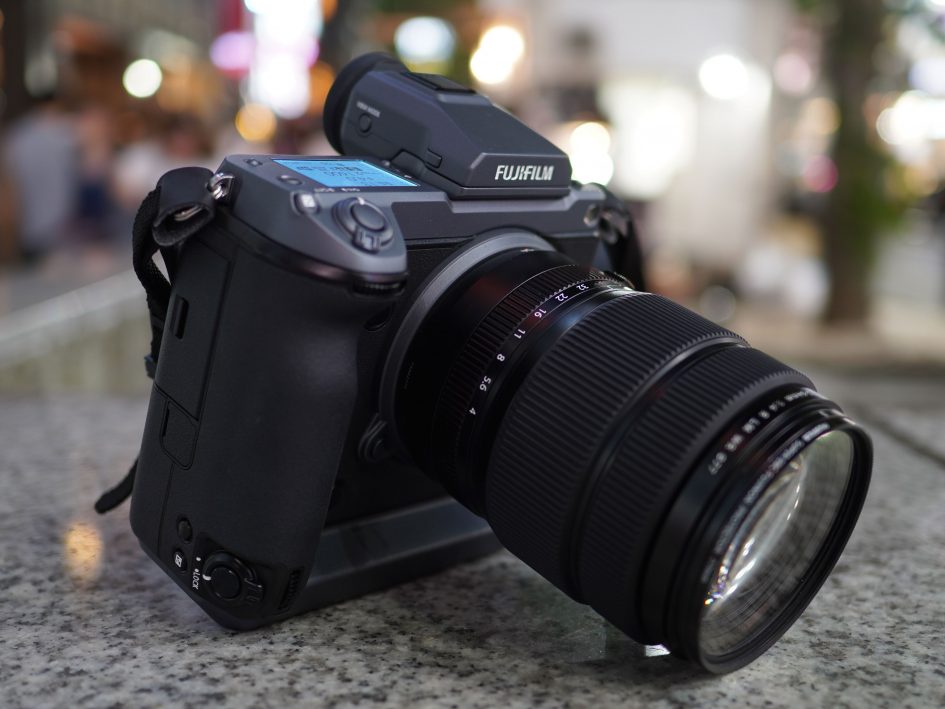 Sure there's a handful of misses: I know the portrait grip was slimmed-down to save size and weight, but I'd have sacrificed size for a more consistent experience with the main grip. I also feel many of the buttons, dials and wheels, especially on the rear, were unnecessarily small, given the real-estate on offer- and that rear sub-monitor really needs a button to cycle through the views. The face and continuous autofocus also seemed variable on my sample, but it wasn't running final firmware so the handling may improve – and even if it doesn't, it's still way better than the GFX 50 and other medium format bodies.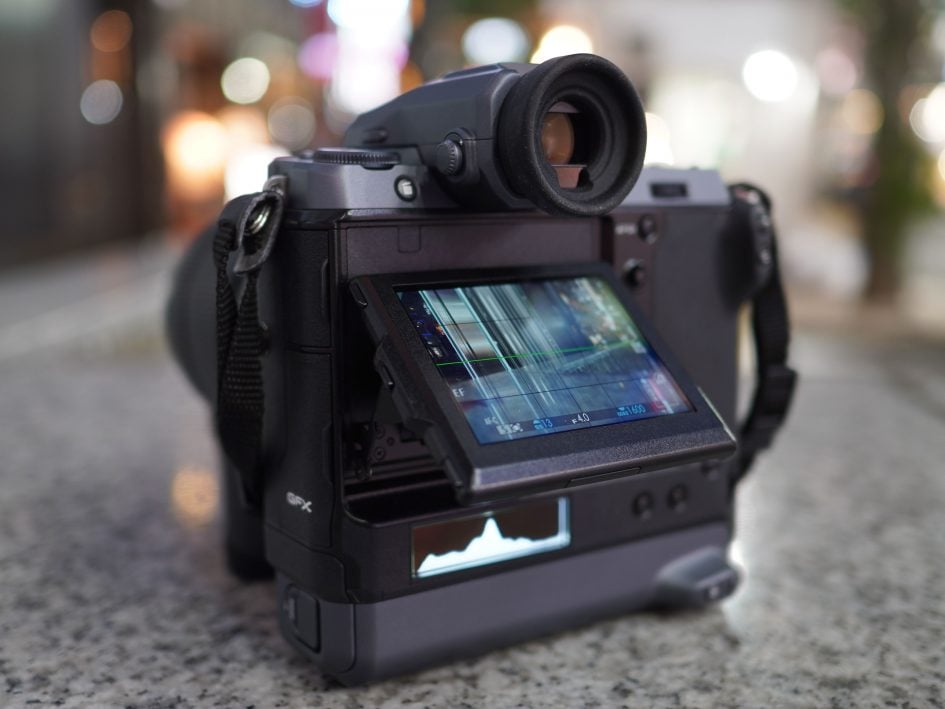 In short the GFX 100 delivers some of the best-looking photos and videos from any system, exploiting the quality of a larger sensor but handling much more like a smaller system camera. Again I was struck how little it felt like shooting with a traditional medium format camera in terms of handling. This step-up in quality over full-frame coupled with a considerably better handling experience than earlier medium format bodies means the GFX 100 is also the body the GF lenses have been waiting for. Yes it's not cheap and no, it's not a sports camera, but Fujifilm has still managed to deliver the most usable and arguably most desirable medium format camera to date, and one that has compelling reasons to step-up from full-frame for those with a desire for the best quality and budget to pay for it.

That's it for this first-looks field-test review. I'll be following it up with a final in-depth review when production bodies are available, so look out for that, and in the meantime check out my sample images and videos here!

Check prices on the Fujifilm GFX 100 from B&H, Adorama or WEX. Alternatively get yourself a copy of my In Camera book or treat me to a coffee! Thanks!