Fujifilm XF 90mm f2 review
Verdict
The Fujifilm XF 90mm f2 is yet another superb quality lens for the X-system: a bright telephoto prime that delivered excellent results across the board in my tests. Most commonly the 135mm equivalent focal length will be used for portraiture, at which the XF 90mm excels, capturing crisp and fine details of the subject with lovingly-rendered blurred backgrounds and well-behaved bokeh. But point it at a distant landscape or urban scene and you'll notice the sharpness extends to the extreme edges and corners of the frame. Even with the aperture wide-open at f2, the XF 90mm is impressively sharp across the frame.
The autofocus system is quiet and also the fastest in the X-system to date – couple it with a body sporting embedded phase-detection, like the XT1 or XT10, and it's quite capable of being used for tracking close range sports and action. I also have no complaints with the build quality and am delighted weather-sealing is becoming a standard feature on XF lenses.
All of this is good news because there's no alternative in the native X-series that delivers the same coverage with as bright an aperture. Sure there's two zooms in the system which include the 90mm focal length, but neither has an f2 focal ratio. The XF 50-140mm f2.8 comes closest but is larger, heavier, a stop slower and roughly 50% more expensive.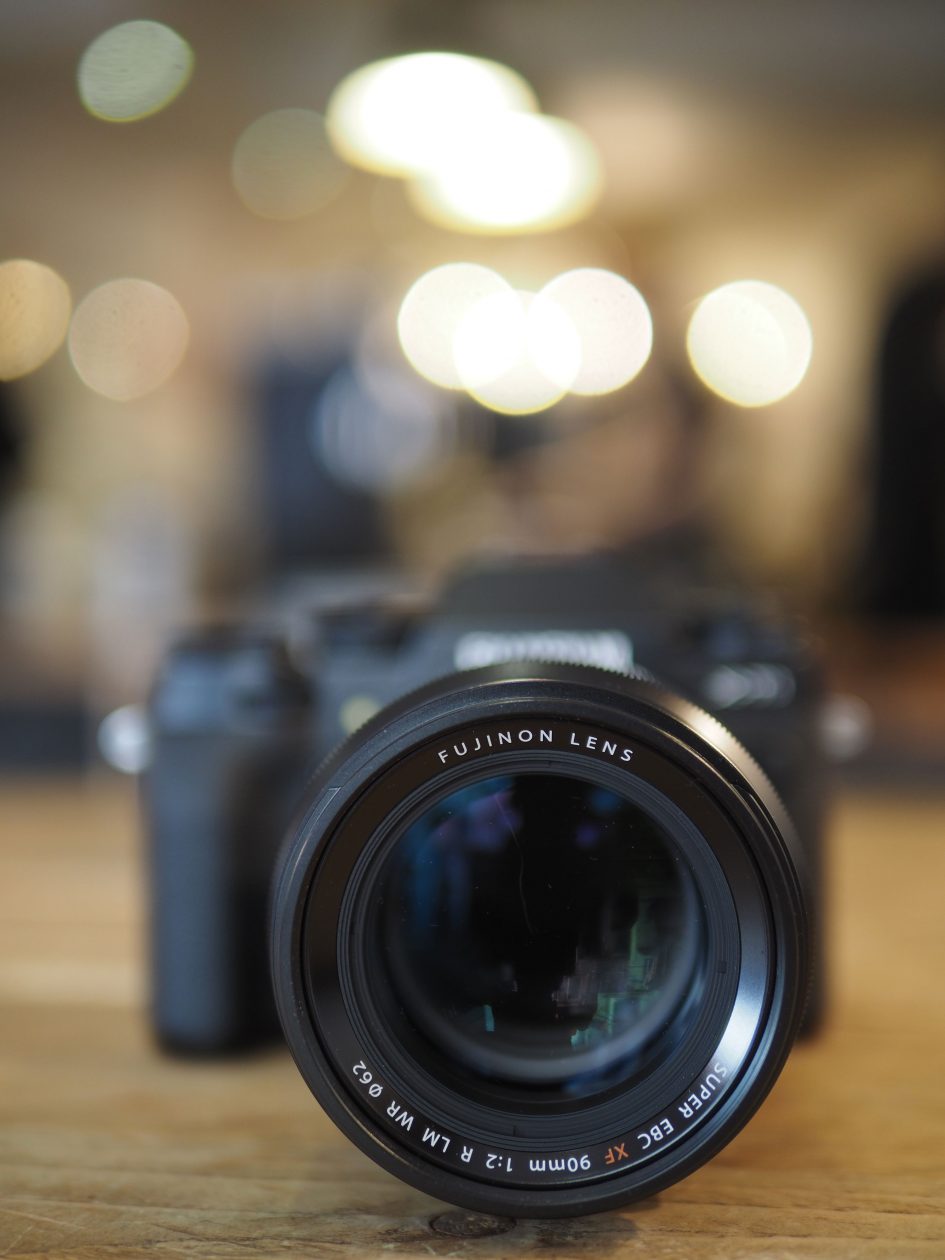 The XF 50-140mm f2.8 does however have one big advantage over the XF 90mm f2 beyond a variable focal length, and that's the presence of optical stabilisation. The XF 90mm f2, like all Fuji primes to date, lacks optical stabilisation and I personally found this the biggest issue in use. I can cope with ensuring the shutter is fast enough to avoid camera shake, but if your hands are anything other than rock steady, you'll notice wobbling as you compose your image. I find stabilisation most useful when composing precisely at longer focal lengths and really missed it here.
This is also one of the rarely-considered benefits of the XF 56mm f1.2 over the XF 90mm f2. Neither have optical stabilisation, but the brighter aperture and shorter focal length of the XF 56mm f1.2 simply make it a much more practical lens to handhold as light conditions grow dimmer.
But for most photographers, the choice of a telephoto lens will be based on their preferred focal length and its ability to deliver attractive shallow depth-of-field effects. The XF 50-140mm is definitely a contender, especially if you can exploit it at the longer-end of its range, but for me it's really a contest between the XF 90mm f2 and the XF 56mm f1.2, especially as they cost essentially the same.
One thing to mention straightaway is weather-resistance as the XF 90mm f2 has it and the XF 56mm f1.2 does not. So if you're likely to be shooting a lot under inclement conditions and have a weather-sealed body to match, then the XF 90mm f2 will be preferred.
Most obviously though, the longer focal length of the XF 90mm f2 lets you shoot portraits from a longer distance which is ideal if your subjects aren't comfortable with you being too close, although conversely I find a better connection when you're closer with lenses like the XF 56mm. The longer focal length of the 90mm also renders elements in the background larger, which makes it easier to isolate the foreground from distraction. You can see that in the portrait comparison of Emily below.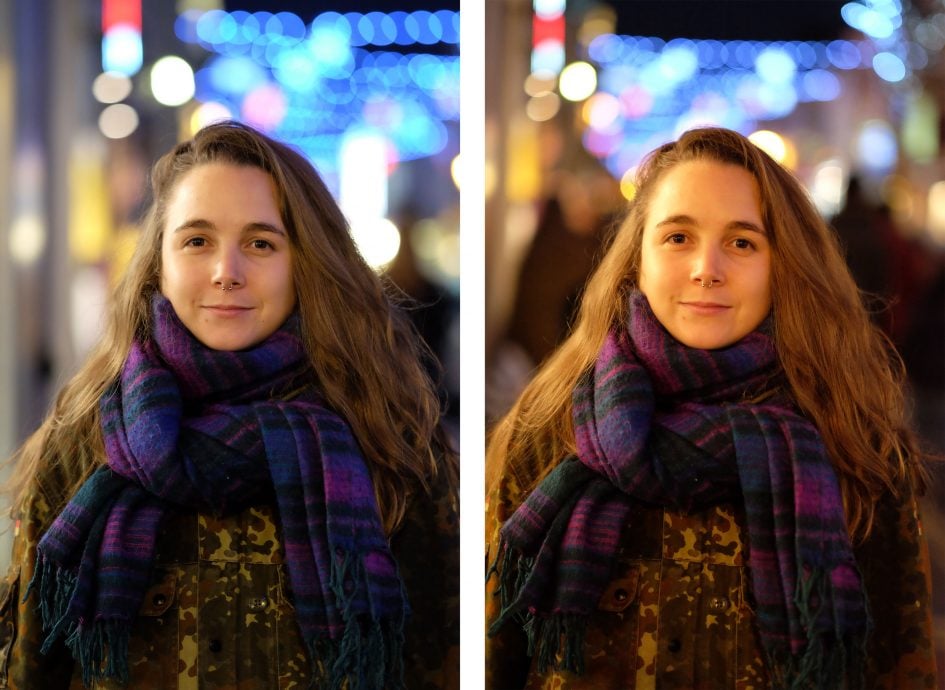 If you're into bokeh-balls, they'll also be larger on the XF 90mm f2 and in my tests were also more uniformly circular across the frame, avoiding the squashed cats-eyes and outlining seen on the XF 56mm f1.2 when wide-open. Of course while the XF 90mm is optically more correct in this regard, it doesn't make it preferable, as many seek-out the squashed ovals and outlines of the XF 56mm – it's purely down to personal preference, see below.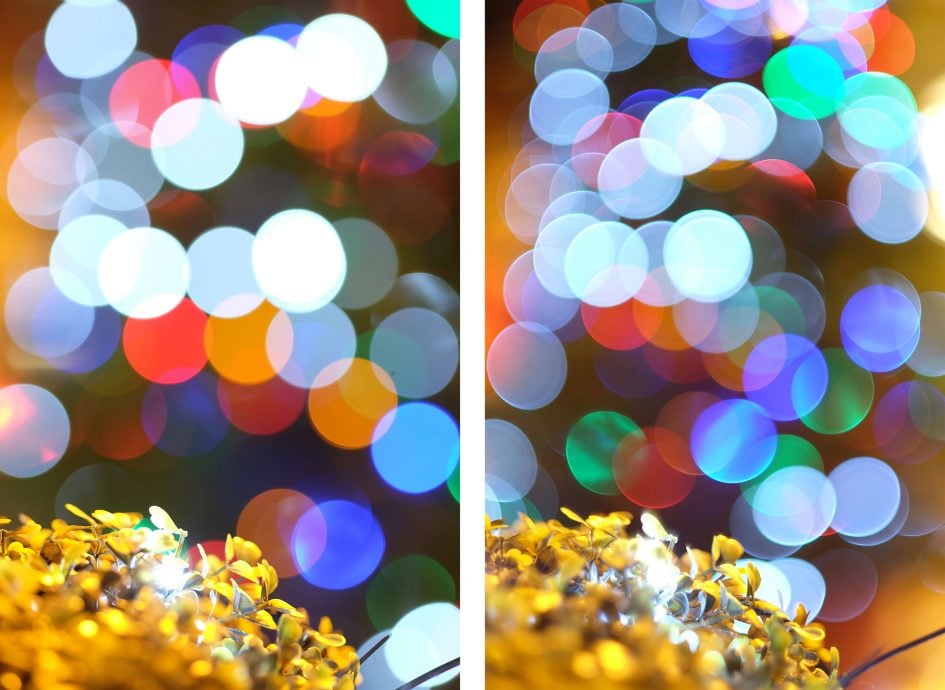 Some may find the bokeh a little creamier on the XF 56mm f1.2, although I found it was also a tad less crisp in its focused areas than the XF 90mm f2. That's not to criticise the XF 56mm f1.2, which remains one of the sharpest lenses around, it's just that the XF 90mm f2 is even crisper all round and some of that is reflected in the blurred areas too.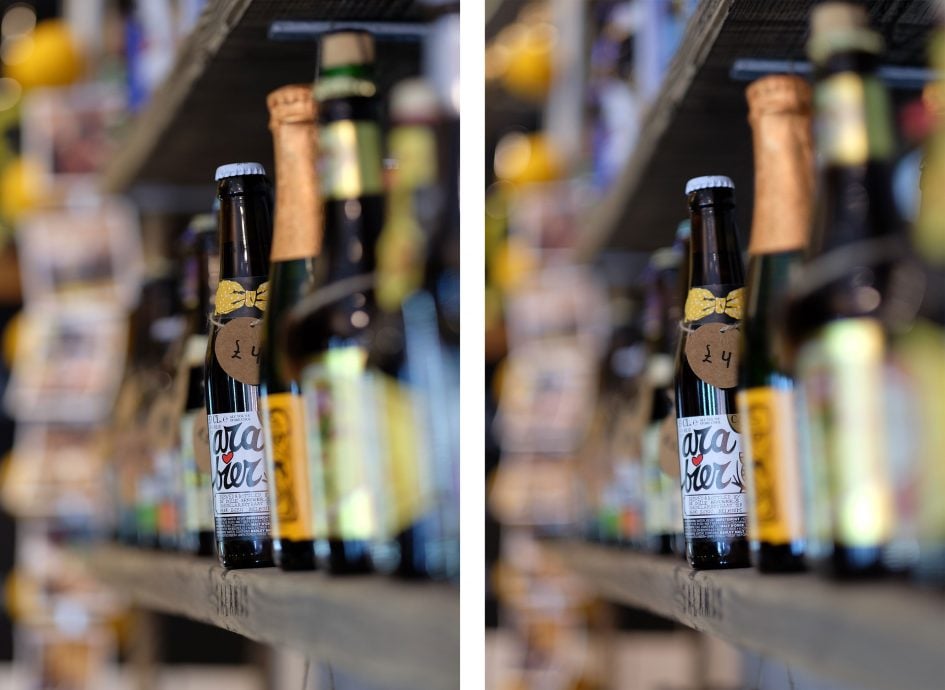 As you can see in the macro comparison above, they can perform very similarly under many circumstances, so if you can only afford to own one, then simply go for the focal length that better matches your preferred subject distance. If you're a portrait photographer though, you'll need little justification to own both lenses. If you don't yet own the XF 56mm, you may also prefer to pair the XF 90mm with the APD version of the 56mm that has smoother bokeh characteristics, and provides greater differentiation between them.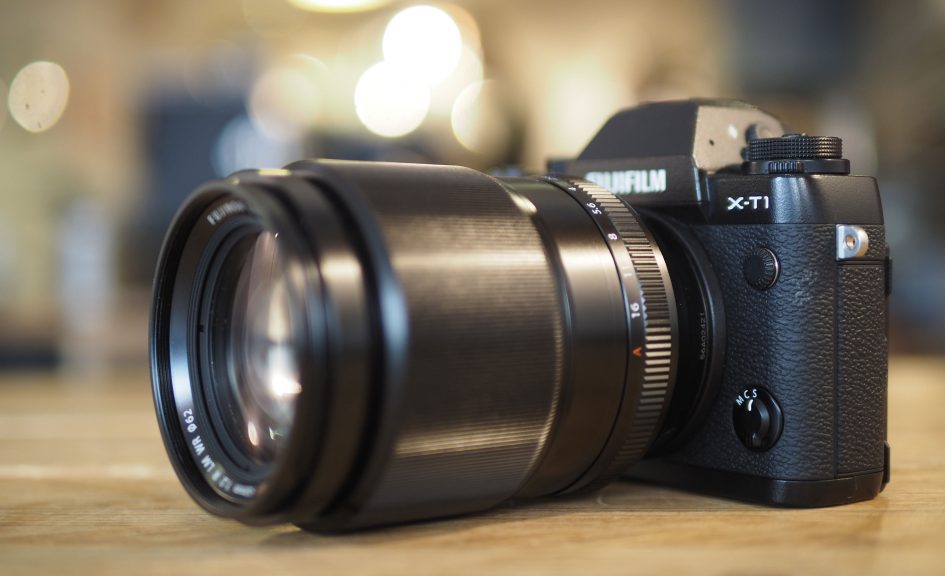 Ultimately the XF 90mm f2 is another superb addition to the growing X-system and one which will delight portrait photographers, not to mention anyone who shoots close-range action or likes to capture tighter details on landscapes and buildings. It excels at subject separation with well-behaved bokeh, but is also one of the sharpest and fastest focusers in the range. If the 135mm equivalent coverage suits your style, it's an easy lens to Highly Recommend. PS – don't forget to check out the other pages in this review, using the tabs above!
Good points
Superb quality across the frame even wide-open.
Very well-behaved bokeh with uniform shapes.
Fast and quiet focusing makes it practical for sports.
Weather-sealed and comes with lens hood.
Bad points
No optical stabilisation, so hold steady.
Tough competition from the XF 56mm f1.2.
[geot][/geot]PS – if you find my work useful don't forget you can support me when you shop for anything at [geot country="US"]Amazon.com[/geot][geot region="UK"]Amazon.co.uk[/geot][geot region="Germany"]Amazon.de[/geot][geot region="France"]Amazon.fr[/geot][geot region="Spain"]Amazon.es[/geot][geot country="Italy"]Amazon.it[/geot][geot country="Canada"]Amazon.ca[/geot][geot exclude_region="UK,Germany, France,Spain" exclude_country="Italy,Canada,US"]eBay[/geot], B&H or Adorama by first clicking through to them using the links here – it works for anything you order at any time, or alternatively you could treat yourself to my [geot country="US"]In Camera book[/geot][geot region="UK"]In Camera book[/geot][geot region="Germany"]In Camera book[/geot][geot region="France"]In Camera book[/geot][geot region="Spain"]In Camera book[/geot][geot country="Italy"]In Camera book[/geot][geot country="Canada"]In Camera book[/geot] or treat me to a coffee! Thanks!