Fujifilm XF 8-16mm f2.8 review - Verdict
Verdict
The Fujifilm XF 8-16mm f2.8 is an unashamedly high-end ultra-wide angle zoom for X-series mirrorless bodies. With 12-24mm equivalent coverage, it's the widest lens for the system to date and coupled with the XF 16-55mm f2.8 and XF 50-140mm f2.8 allows you to now cover 8-140mm (12-210mm equivalent) with a constant f2.8 focal ratio.
In my tests the XF 8-16mm f2.8 performs as you'd expect for its price and specification: it's sharp right into the corners throughout its focal range, even with the aperture wide open, delivering crisp details across the frame that will delight landscape, architectural and astro-photographers alike. There's impressively minimal geometric distortion for a lens this wide, and an absence of coloured fringing in almost all situations too. At f2.8 there's also some opportunities for shallow depth-of-field effects, especially at 16mm, while with the aperture closed to f16 or f22 you can enjoy sharp diffraction spikes on bright point sources of light. It is in short an optical triumph, delivering truly high-end performance for the most demanding X-series photographers. The build quality is also excellent with smooth mechanics and weather-sealing.
Of course this degree of performance doesn't come cheap, nor can the 8-16mm be described as being particularly light or compact. Indeed there's a number of decent ultra-wide lenses for full-frame bodies that are priced lower. Think of it as being reassuringly expensive, while its physical bulk is best-suited to Fujifilm's larger bodies like the X-H1 or an X-T series with a grip fitted. There's also no optical stabilisation nor any filter thread either, the former again encouraging pairing with models sporting IBIS like the X-H1 and the latter forcing you to adopt large and pricey third-party systems like the Lee SW150 if you're into long exposures.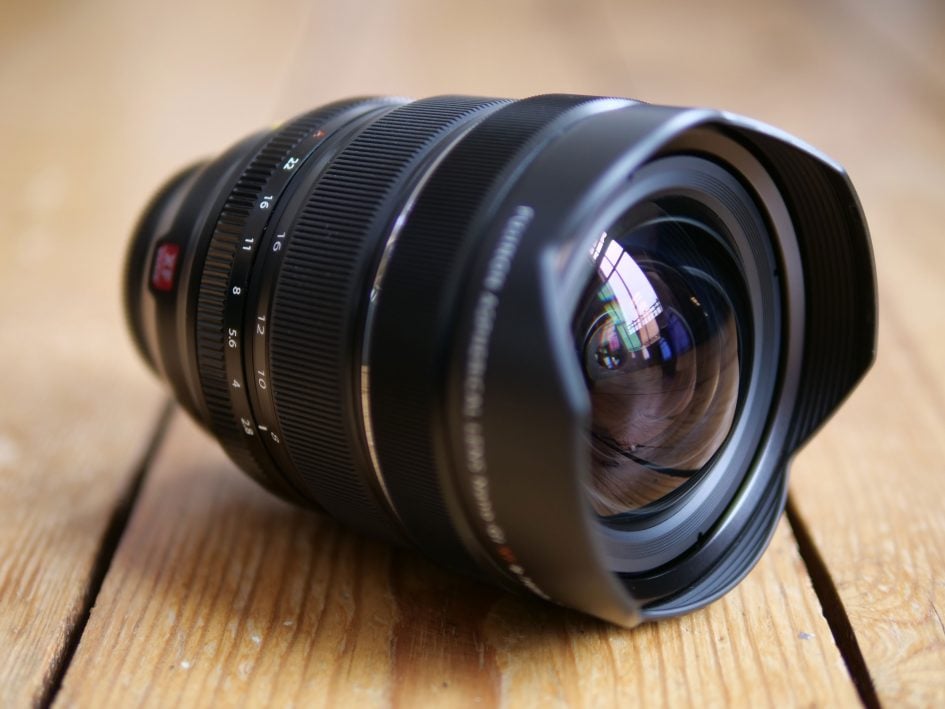 But it's important to remember the XF 8-16mm f2.8 isn't the only game in town if you're an X-body owner who's into ultra-wide angle photography. Along with a variety of wide prime options, there's the ageing but popular Fujifilm XF 10-24mm f4 OIS to consider, and there's certainly a lot of compelling reasons to recommend it. Most obviously the XF 10-24mm f4 is around half the weight and half the price, making it a better match for smaller bodies and a much more affordable option. In terms of range, it may not zoom quite as wide, but crucially reaches 50% longer, making it more practical as a single lens to leave on a body. On the feature-front, it also sports optical stabilisation – again desirable on the smaller bodies without IBIS – and a screw-in thread for affordable 72mm filters.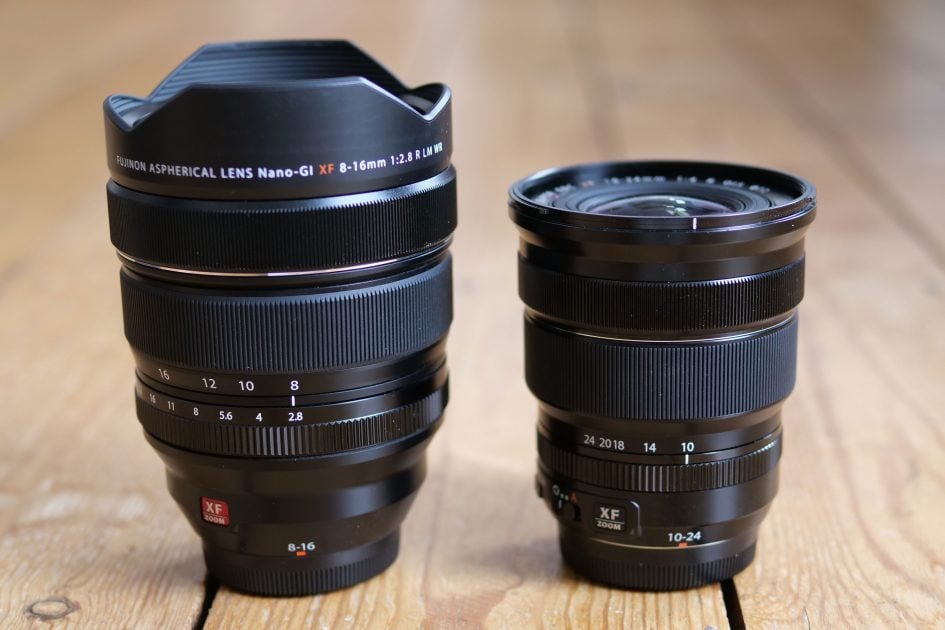 Meanwhile the XF 8-16mm justifies its higher price – and greater heft – with a focal ratio that's one stop brighter (f2.8 vs f4), a wider focal length at the short-end (8mm vs 10mm), tougher build quality including weather-sealing, and in my tests, optical quality which out-performs the older model.
It is however important to qualify that performance. On my results page you'll see the XF 8-16mm consistently deliver sharper details in the far corners at large apertures, but once you close the XF 10-24mm down to f5.6 and especially f8, it begins to narrow the gap and at longer focal lengths, virtually close it entirely. So if 10mm is wide enough, the question you need to ask yourself quality-wise is how much does sharp detail in the extreme corners mean to you, and how often do you need to shoot at the largest apertures? A great deal of ultra-wide photography apart from astro is performed at smaller apertures of f8 to f11, at which point the XF 10-24mm performs pretty well – perhaps not quite as well as the XF 8-16mm, but so close you may not justify the price and weight difference. Then there's the other factors to weigh-up: weather-sealing and f2.8 on the 8-16mm vs optical stabilisation and a filter thread on the 10-24mm. Put it this way, the XF 8-16mm may be demonstrably superior in optics, but there are compelling reasons to choose the XF 10-24mm over it depending on your requirements.
The good news is Fujifilm X-body owners now have a choice. For many years there was only one option if you wanted an ultra-wide zoom from Fujifilm itself, but now we have two.
Also consider a prime lens
Before wrapping-up, you may also want to consider a wide prime lens if you mostly concentrate on a single focal length. These will generally be smaller, lighter, cheaper, sport and optically faster too. Most should also have filter threads.
At the 12mm focal length, there's two options: the Samyang 12mm f2 that's one stop brighter than the 8-16mm and around seven times cheaper, albeit with manual focus only. Then there's the Zeiss Touit 12mm f2.8 which is typically available for just under half the price of the 8-16mm.
At 14mm, there's the Fujifilm XF 14mm f2.8 again at just under half the price and at 16mm there's the Fujifilm XF 16mm f1.4, another lens that's roughly half the price, but this time two stops faster than the 8-16mm while featuring weather-sealing. As always only you can weigh-up if you'd be satisfied by the coverage of a fixed focal length lens, or whether you really need the flexibility of a zoom.
Fujifilm XF 8-16mm f2.8 final verdict
The Fujifilm XF 8-16mm f2.8 brings truly high-performance ultra-wide angle photography to Fujifilm's X-series. The older XF 10-24mm f4 may be impressive for its size, weight and price, but needed to be stopped-down for sharp corners and lacked both the brighter aperture and weather-sealing demanded by some photographers. The XF 8-16mm f2.8 addresses all of this with crisper details across the frame even at its maximum aperture, while additionally boasting a stop of extra light-gathering power and superior build quality with weather-sealing.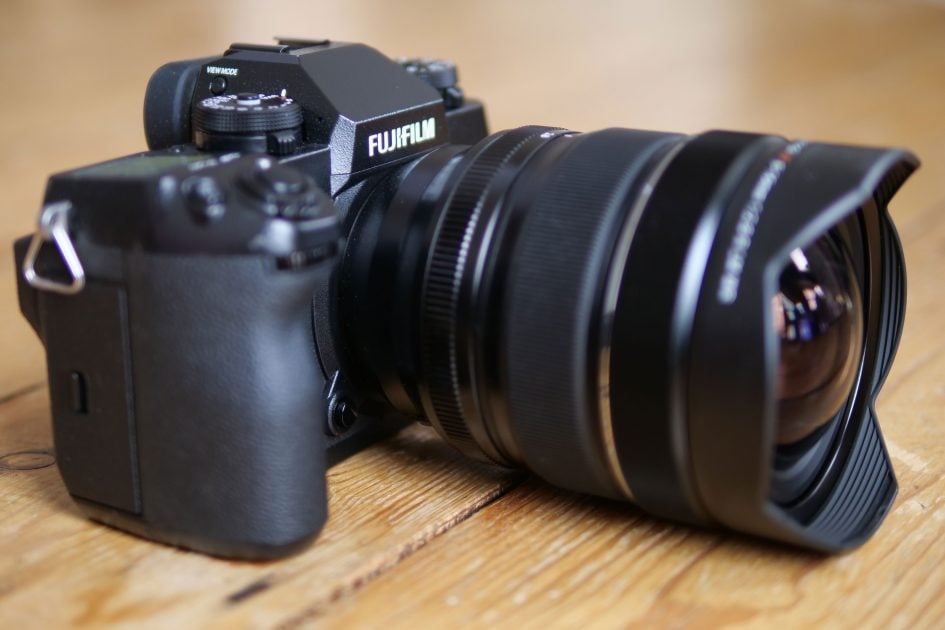 It's also obviously a little wider too than the 10-24mm, although misses out on the flexibility of its longer-end, not to mention its optical stabilisation and filter thread. Indeed the presence of OIS and a filter thread on the XF 10-24mm, coupled with its longer range may make the older lens the preferred choice for some, and there's no getting away from the fact it's also half the weight and price. Indeed if you're into long exposures, you'd need to also factor-in a more expensive specialist filter system for the 8-16mm, in turn making the 10-24mm look like a bit of a bargain; the older lens is also better-suited to Fujifilm's smaller bodies.

But where previously wide-angle Fujifilm photographers had only one choice, they now have two: the XF 10-24mm remains a compelling option for those on a tighter budget or who value its size, weight, filter thread and stabilisation, while the XF 8-16mm will delight those who are willing to dig deeper for an extra stop of aperture, weather-sealing, uncompromised performance and the widest coverage in the range.

Check prices on the Fujifilm XF 8-16mm f2.8 at Amazon, B&H, Adorama, or Wex. Alternatively get yourself a copy of my In Camera book or treat me to a coffee! Thanks!