Fujifilm XF 8-16mm f2.8 review – preview
The Fujifilm XF 8-16mm f2.8 is an ultra wide zoom designed for Fujifilm's X-Series mirrorless cameras. Announced in July 2018, it delivers the widest coverage in the system to date, capturing a broader field-of-view than the existing XF 10-24mm f4 at the wide-end, and while it doesn't zoom as far as that model, it boasts a constant f2.8 aperture that's one stop brighter.
The ultra-wide coverage is ideal for landscape and architectural work, and Fujifilm reckons the lens is sharp enough across the frame for astrophotography even with the aperture wide-open. The optical design employs 20 elements in 13 groups, including four aspherical elements, three ED elements and three super ED elements. Focusing is performed by linear motors, the closest focusing distance is 25cm and there's nine aperture blades. Unlike the XF 10-24mm, there's no optical stabilisation, so to iron-out any wobbles, say for video work, you should either use the XH1 body with its own stabilisation or some sort of gimbal. Due to the bulbous front element, there's also no filter mount as standard, another benefit of the XF 10-24mm. That said, the XF 8-16mm f2.8 is more robust than the XF 10-24mm, boasting weather-sealing that's sorely absent on the older zoom. For the record, the XF 8-16mm f2.8 measures 88mm diameter, 122mm in length and weighs 805g.
The XF 8-16mm f2.8 is another welcome addition to the X-series lens catalogue, zooming wider than the existing XF 10-24mm f4, while also boasting a constant aperture that's one stop brighter and a weather sealed barrel too. It may lack the optical stabilisation and filter mount of the XF 10-24mm, not to mention its lighter weight and lower price, but is aimed at a higher-end market that's more likely to pair it with the heftier and stabilised XH1. Expect the XF 8-16mm f2.8 in November for $1999 USD / 1799 GBP. In the meantime, you may enjoy my Fujifilm XF 10-24mm f4 review so far.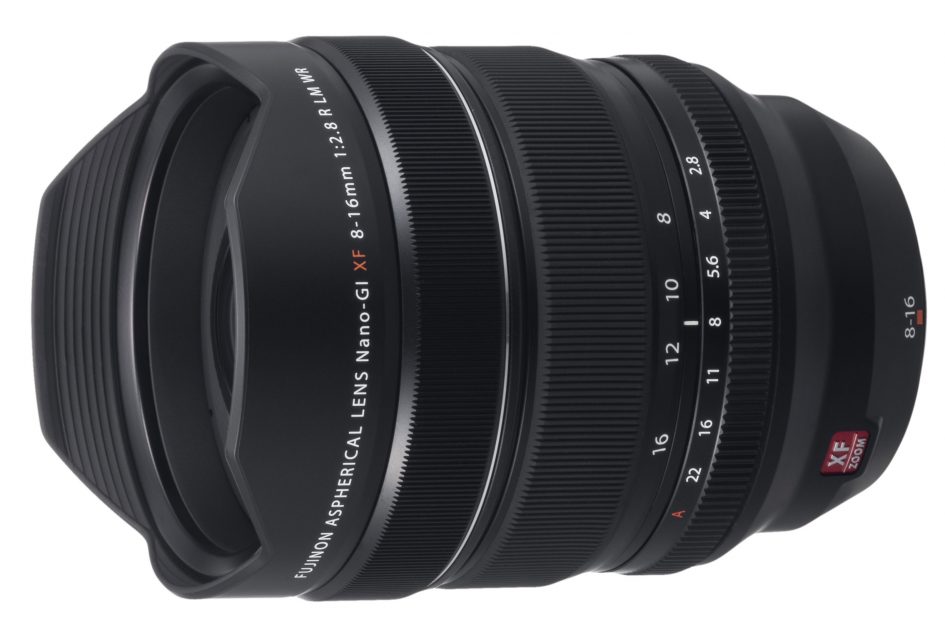 Support Cameralabs when you check prices at B&H or Adorama using these links. Alternatively get yourself a copy of my treat me to a coffee! Thanks!