Fujifilm XF 16mm f1.4 review
Verdict
The Fujinon XF 16mm f1.4 is a high quality wide-angle prime lens for Fujifilm X-series bodies. The 24mm equivalent field of view is an eternal favourite with landscape and architectural photographers, capturing more wider and more dynamic compositions than a 28mm, but without the distortion of an ultra-wide.
The optical quality is very good, with consistent sharpness across the frame. The lens may peak in sharpness around f5.6, but performs very respectably even wide-open at f1.4 where there is only a minor increase in softness and vignetting. Anyone shooting outdoors in inclement conditions will also appreciate the weather-sealing, and I'm pleased to find it on an increasing number of new Fujinon lenses.
For me what makes a lens particularly compelling though is if it can perform double-duty in some regard, and for the XF 16mm, that would be a surprisingly useful turn as a macro lens. The minimum focusing distance of 15cm lets you get very close to your subject, and coupled with the maximum f1.4 focal ratio you'll enjoy a shallower depth of field than you might expect for a typical wide-angle lens. Indeed some of my favourite shots with the XF 16mm f1.4 were with it wide-open at close to its minimum focusing distance. Close the aperture down and it'll also deliver attractive diffraction spikes when pointed at bright point sources.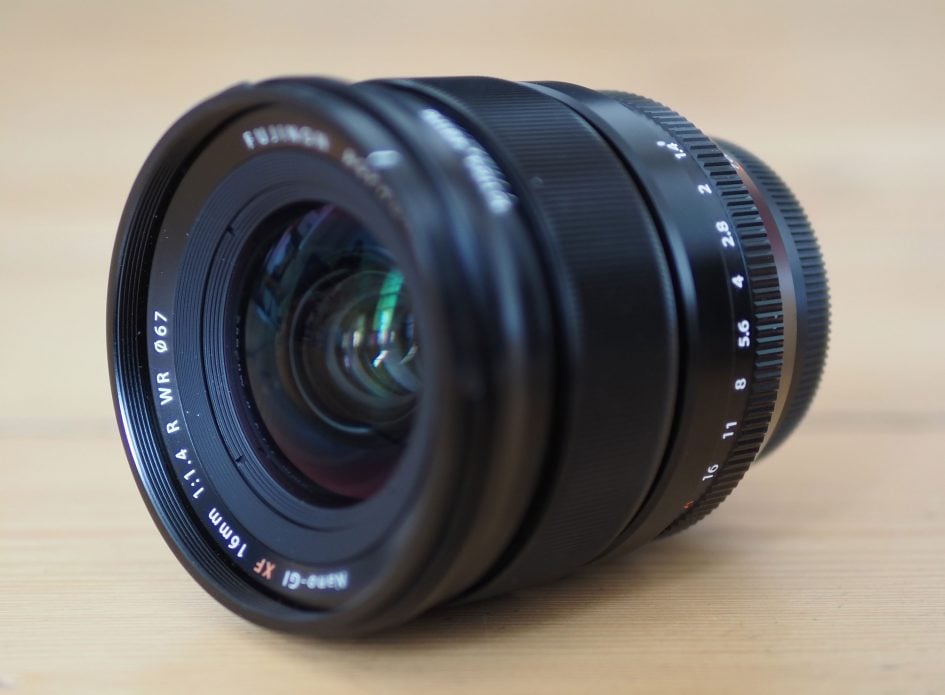 Since 24mm has always been a favourite focal length of mine, I knew I'd enjoy using the XF 16mm, but the macro capabilities made it even more flexible, not to mention fun. Here's a small selection of images I took with it.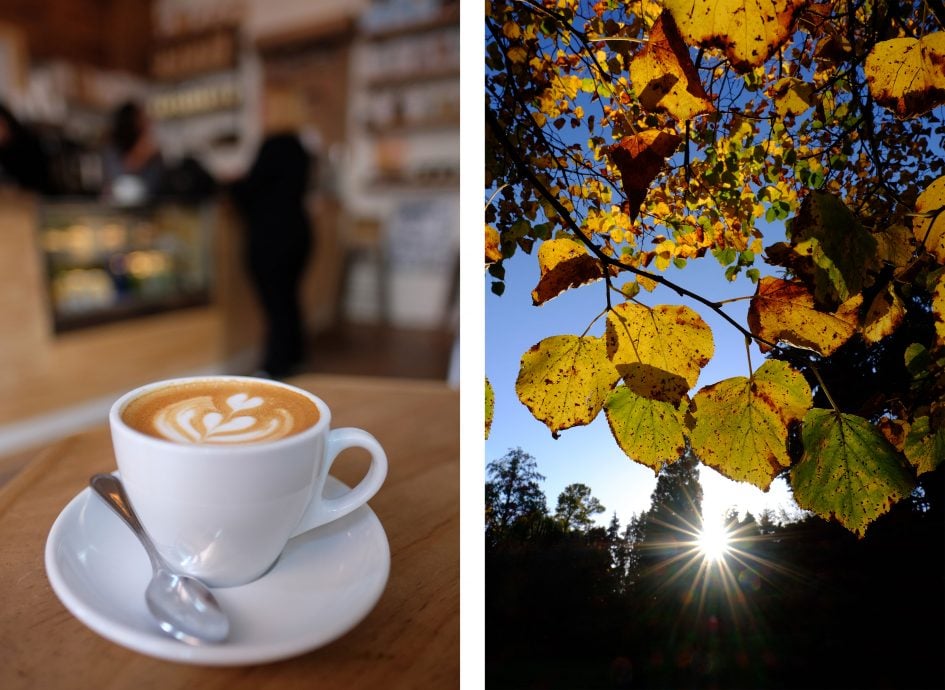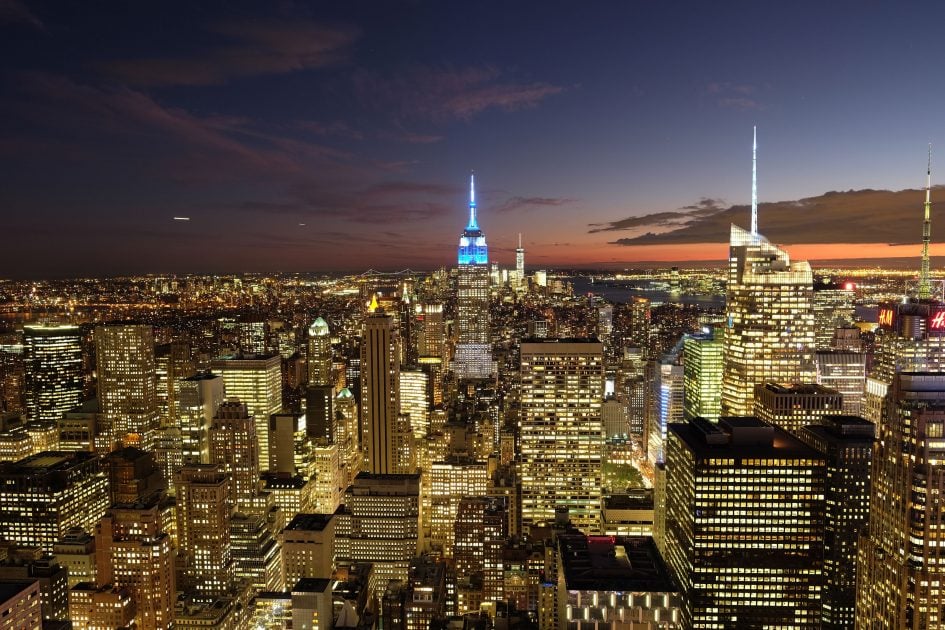 As such it's an easy lens to recommend, but it's up against a number of equally compelling options in the Fuji catalogue. Most notably, if you're a wide-angle photographer, chances are you'll already own – or will also be considering – the XF 10-24mm f4, and for me it's a very interesting lens to compare with the XF 16mm, especially as they cost roughly the same.
The biggest differences between them are their focal lengths and maximum apertures. Obviously the XF 10-24mm has the flexibility of both wider and longer coverage, and it also has the benefit of optical stabilisation that's absent on the XF 16mm.
Conversely the f1.4 focal ratio of the XF 16mm, gathers eight times more light than the f4 on the XF 10-24mm, in turn allowing you to deploy shutter speeds three stops faster. The lens also has the benefit of weather-sealing over the XF 10-24mm, along with a manual aperture ring, more tactile manual focusing, and a closer focusing distance of 15cm versus 24cm.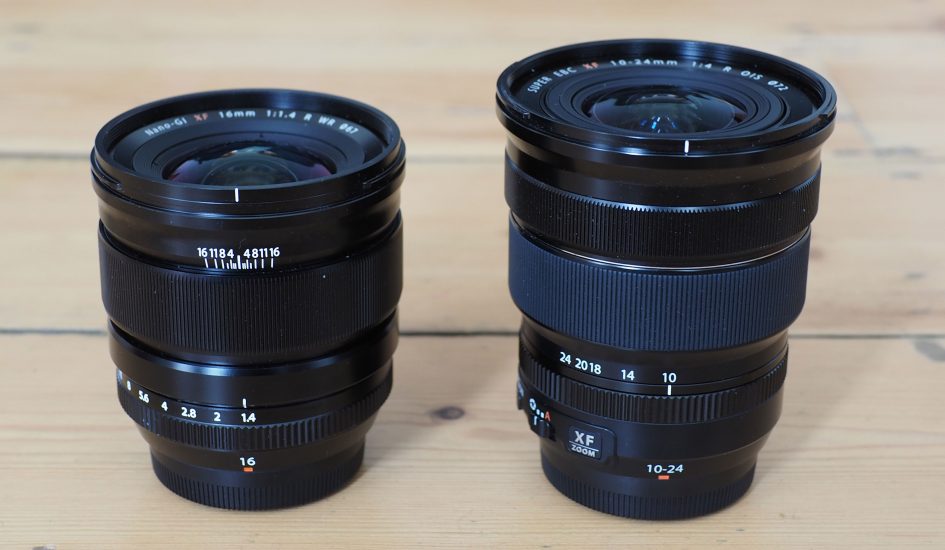 But it's important to consider what you're shooting and whether the faster focal ratio of the XF 16mm will be genuinely useful to you. Shooting at f1.4 on the XF 16mm may let you use faster shutter speeds than the XF 10-24mm at f4, but the optical stabilisation on the 10-24mm lets you handhold shutter speeds three stops slower. Obviously if you need a fast shutter to freeze subjects in motion, then the XF 16mm has the advantage, but if your subject is static – or you even appreciate some motion blur – then the stabilisation of the 10-24mm effectively makes up for its slower aperture.
I should also mention that while the XF 16mm performs well when wide-open, both it and the XF 10-24mm reach maximum sharpness at around f8. So if you're shooting static subjects at around f8 for the best quality, you could get a similar result from either lens.
The f1.4 focal ratio of the XF 16mm isn't just for achieving faster shutter speeds though – it can deliver a shallower depth of field than the XF 10-24mm at the same distance and focal length. And even if you zoom the XF 10-24mm to 24mm, the XF 16mm has the additional benefit of its closer minimum focusing distance. So if you're likely to shoot subjects approaching the 15cm minimum distance of the XF 16mm, then it'll deliver better results.
Likewise when closing the aperture down. Having nine blades compared to seven on the 10-24mm allows the XF 16mm to deliver more diffraction spikes and more rounded blurred artefacts. It's simply more sophisticated optically, but again you have to figure out if you'll use it.
Ultimately I feel the choice between them boils down to how much you need the flexibility of a zoom range that extends wider and longer, and how much you think you'd exploit the f1.4 focal ratio and closer focusing distance. Certainly if you're an existing owner of the XF 10-24mm and mostly shoot it around 16mm, you may benefit from swapping it for the XF 16mm to enjoy the brighter aperture, closer focusing and weather-sealing. But if you mostly shoot distant subjects at around f8 or smaller and can exploit the flexibility of a zoom, then the XF 10-24mm remains your best bet for ultra-wide shooting. Either way, the X-series is very-well catered for.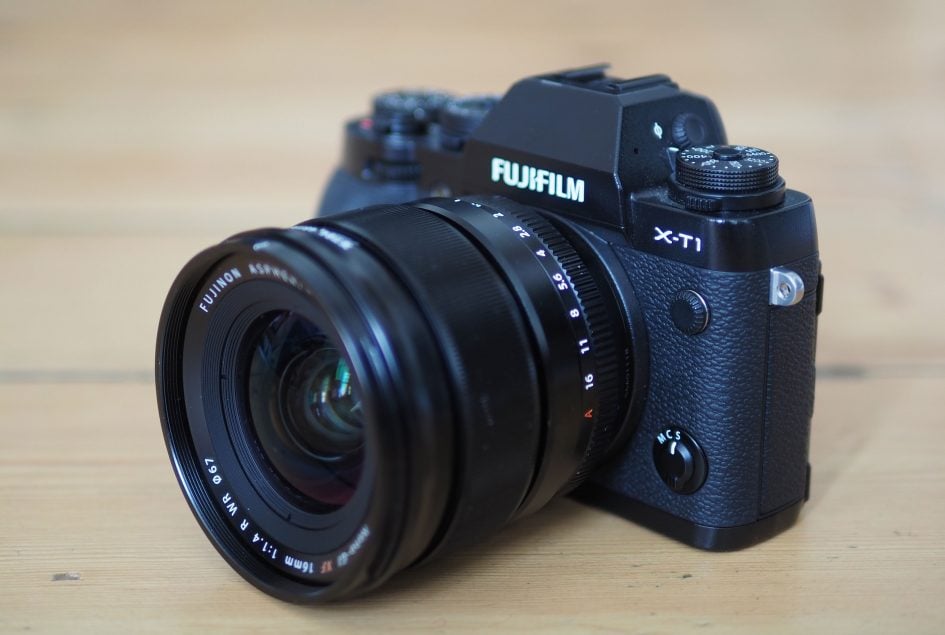 The bottom line? I find myself saying this with every X-series lens I test, but I really enjoyed my time with the XF 16mm f1.4. I knew I'd like the 24mm equivalent coverage, but it was the bright aperture and close focusing that made it really useful. I enjoy macro photography with wide lenses and the XF 16mm does it very well indeed. This additional flexibility capability takes it from a recommended to a highly recommended lens, and while I always miss having stabilisation, it's not as critical on a bright, wide lens, and of course the presence of weather sealing is a very nice bonus.
Good points
Very good quality, even wide-open at f1.4.
Bright f1.4 focal ratio and good rendering.
15cm minimum focusing allows macro use.
Weather-sealed. Comes with decent hood too.
Aperture ring and manual focusing clutch.
Bad points
Some may find the XF 10-24mm more suitable.
No optical stabilisation.