Intro
The Spark is DJI's smallest and most affordable Drone yet. For the first time you can buy a flying camera from the market leader for much the same price as a premium compact, making the Spark a seriously tempting alternative if you're upgrading from your phone or literally looking for a new angle.
DJI gave plenty of hints as to the arrival of their 'Spark' drone. Some, in fact, mistook the build-up to the rather more capable (and pricey) Mavic Pro that preceded it as hailing DJI's long-awaited foray into the 'selfie-drone' category, but instead the Spark waited a little longer for its glitzy New York press launch, after a suitable number of 'lifestyle' teaser videos.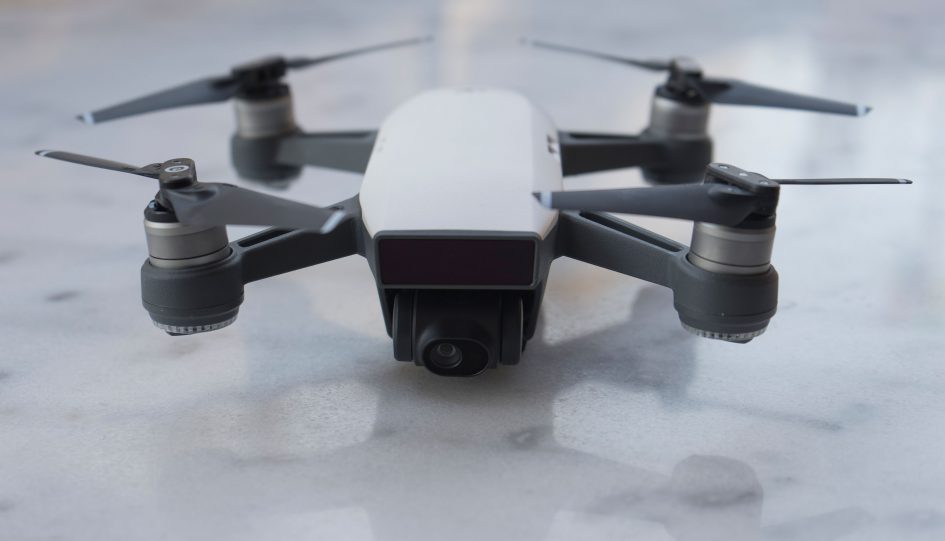 Three things stand out about the Spark; the compact, rugged design, the Nokia- or Nintendo- style alternative colours, and the lack of a dedicated radio controller. Oh, and the price, of course. $499 / £519. This is the cheapest price-point for DJI tech by a significant margin, putting it within reach of a broad consumer market, and again anyone who might have otherwise been considering buying a pocket superzoom or premium compact to complement or upgrade their photography.
Of course that begs a follow-up question; why would anyone actually want a drone with a 1080P / 12 megapixel camera that can – at least out of the box – only fly within about 100m of its owner? The answer to that lies at least in part in the demands of the modern photographer. Now I'm no lifestyle guru, nor an extreme sports enthusiast, but I know that the relatively wide-angle lens range isn't going to be an issue. Portability and practicality make the Spark useful; it's shooting modes are what give it the potential to be a necessity.
In other words, the Spark's traditional specs (range, speed) are a little limited compared to other drones, but this isn't for drone enthusiasts (as their main drone, at least). This is a potential second camera. And that applies whether your first-choice camera is attached to your phone or something a little meatier. Read on for my in-depth review of the DJI Spark and whether it's the right camera for you!
Biography: Adam Juniper is a drone expert and photography publisher who wrote the best-selling Complete Guide to Drones book. He's been building & flying multicopters from the start, writes about them for Drone magazine, and shares drone experiences via Tamesky. You can follow him on Twitter at @adamjuniper or Instagram on @juniperific.