The DJI Air 2S is a mid-range drone with a half hour flight time, powerful obstacle avoidance, and a one-inch sensor camera capturing 5.4k video or 20 Megapixel photos. Announced in April 2021 it makes a number of improvements over its predecessor to become arguably the best consumer drone to date. Interestingly it also drops the Mavic name while making the supposedly higher-end Mavic 2 Pro look a little long in the tooth.
The previous Air 2 replaced the inadequate Mavic Air and brought with it the nimble folding airframe design; it gave the series a middleweight in terms of price and specs, featuring forward, downward and rear collision sensors and automated flying, and a half-inch sensor with 12 or 48 Megapixels, depending on your interpretation of quad-Bayer. The drone clearly distinguished itself from the lighter Mavic Mini, and the more sophisticated subject tracking systems had a clear appeal to those at least as enthusiastic about what they were capturing as the system itself. It was also incredible to fly.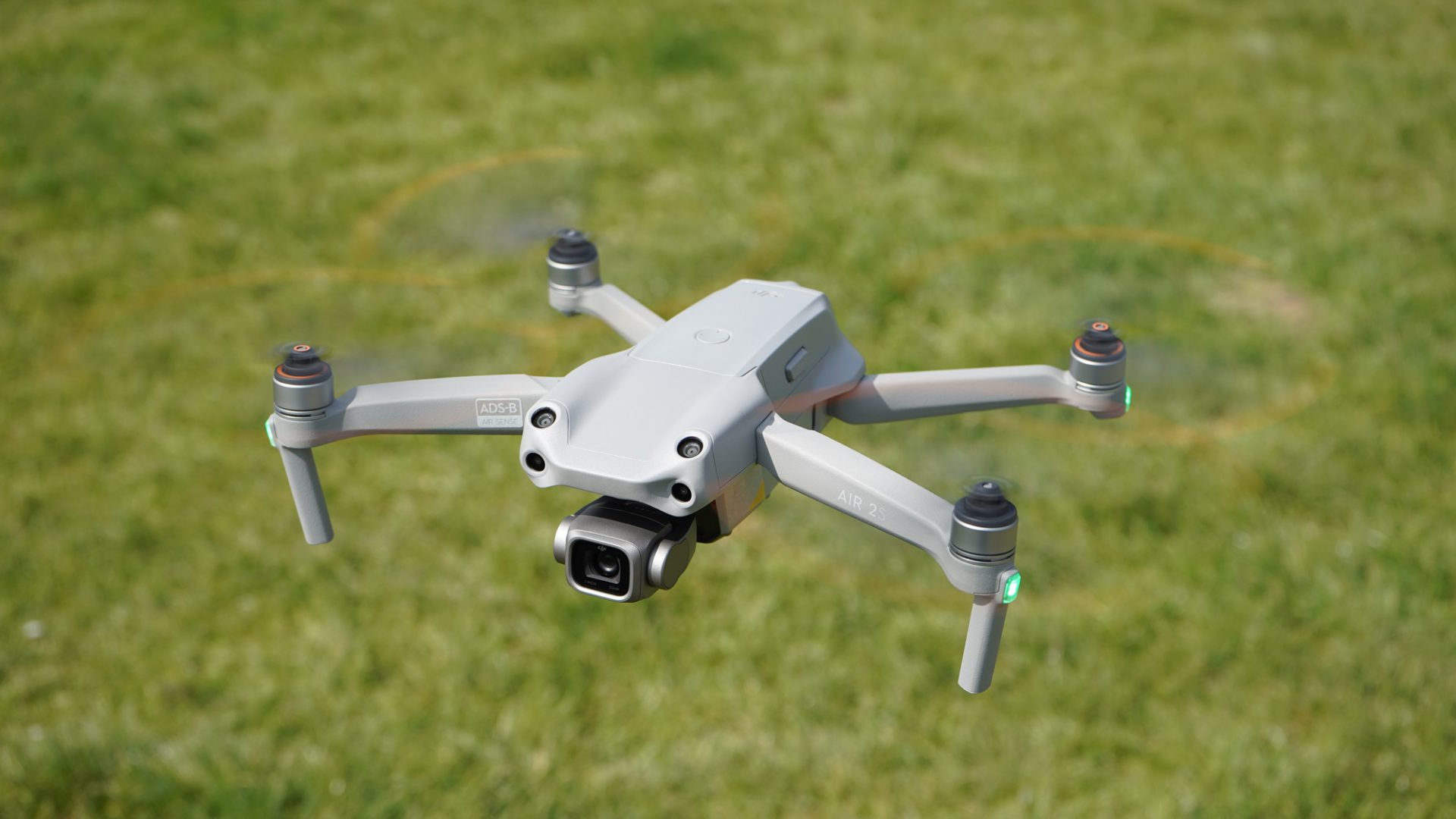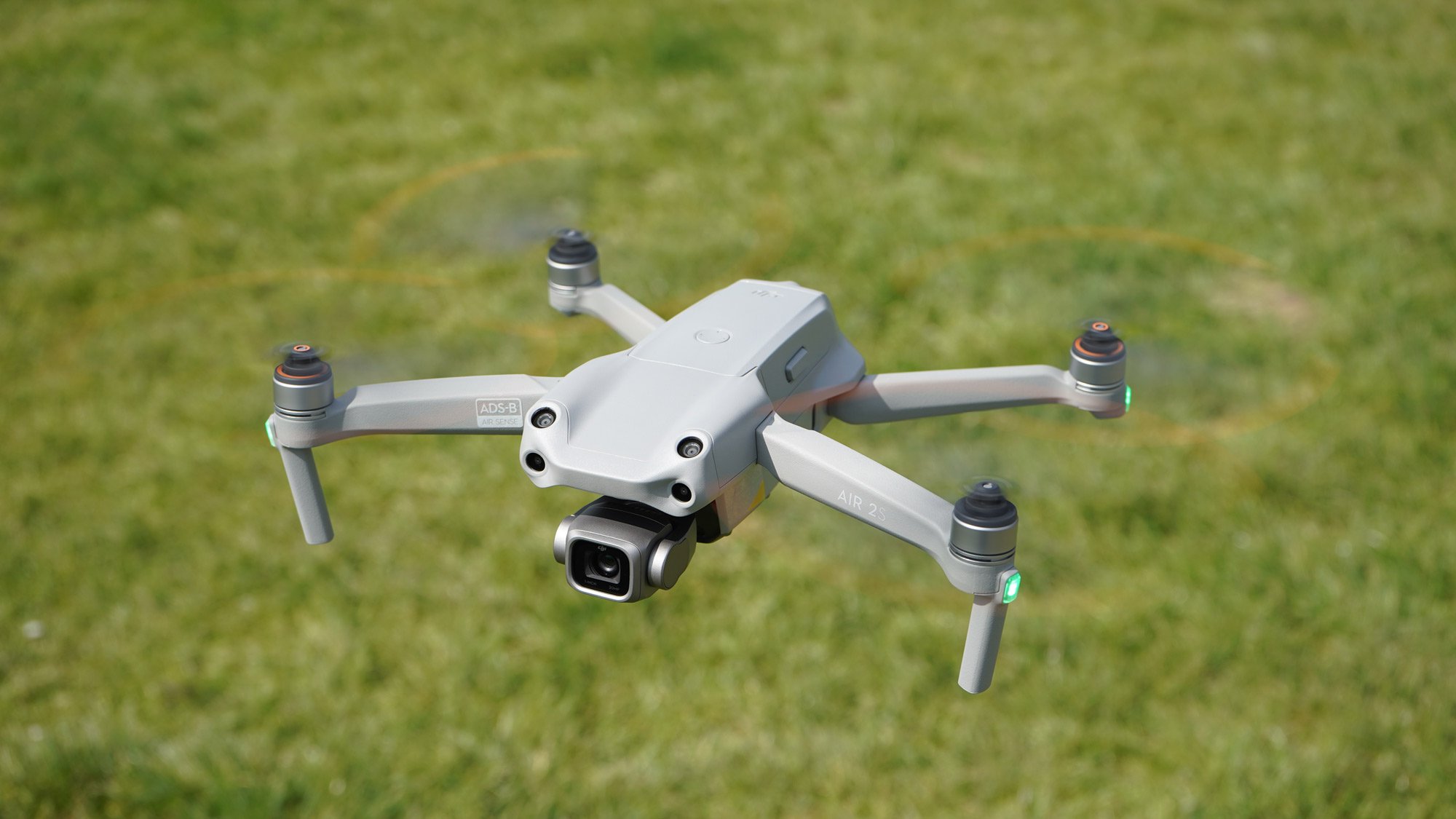 The Air 2S takes nearly the same shell, but actually looks very different because two new collision sensors have been added at the front. Nominally these are the upward sensors, but by placing them here, DJI also widen the forward view when the drone leans into forward flight, giving a slight hint of the insectoid look seen on the DJI FPV and a similar approach to collision avoidance. At the same time the on-board collision avoidance system is a generation better and this definitely bears out in testing – I wasn't able to get the drone to fly into anything, even at full speed, and it was able to follow me around tricky obstacles.
DJI Air 2S camera
The drone's camera is the centre of attention, and the aspect which is new, so we'll cover that first. The 1-inch sensor, with 2.4 micron pixels, captures RAW or JPEG at 20 Megapixels, and outputs video at an attention-grabbing 5.4K maximum (though sticking to 4K brings 60fps into the equation). Comparison fans will note that both these options beat the Mavic 2 Pro's 4K 30fps limit – in fact the only advantage that drone still has is an adjustable aperture, the Air 2S's camera being fixed at ƒ/2.8.
That might sound potentially problematic to some, but the drone also has a very wide – 88˚ or 22mm – field of view, notably wider than the 77˚ / 28mm – of the Mavic 2 Pro which was also usually used at the wider end because drones tend to be a fair way from their subject. Nonetheless focusing is something you will want to keep an eye on, which is something the tap-to-focus makes fairly painless and, if you enable it, focus peaking can help with too.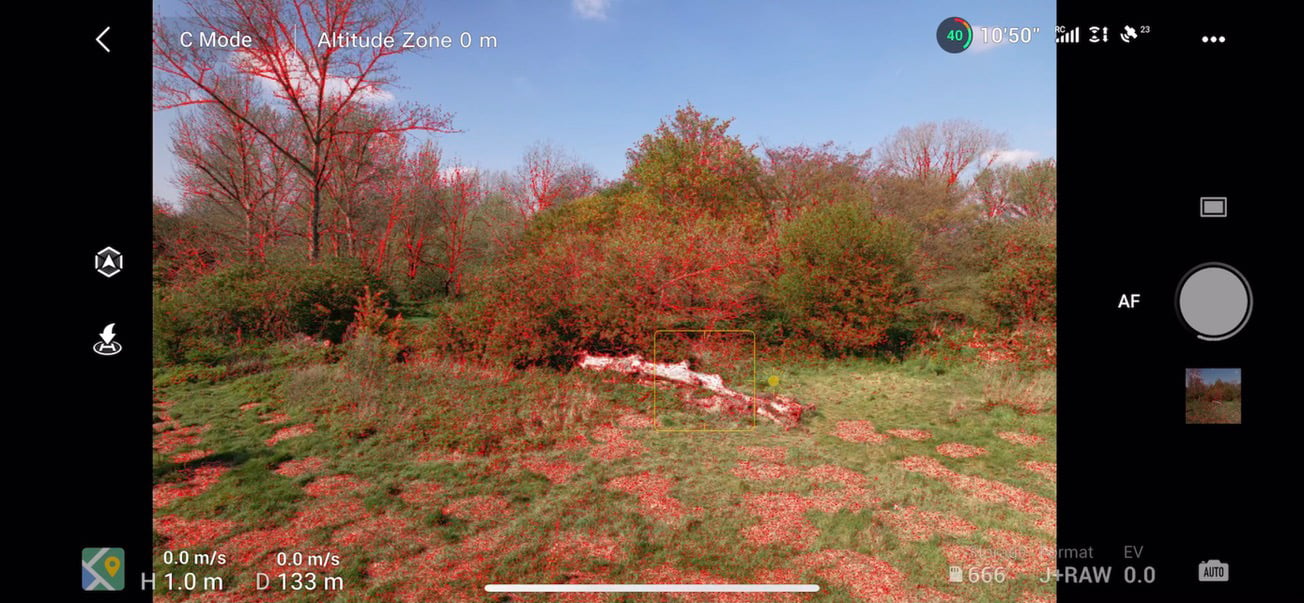 To be honest, 22mm EFL feels, well, very wide to me – subjects which are quite close to camera can start to feel quite a long way away, which doesn't necessarily feel ideal for a drone which has a lot of on-board technology aimed at capturing those engaged in action sports; even more sedate moments like orbiting a hiker climbing a hill benefit from a the subject being visible in the frame. The result can also push the limits of acceptable image distortion toward the edges of the frame, though this is partly a matter of taste and not something the phone and GoPro generation are probably concerned about (that said, the image is definitely sharper in the centre of the frame).
All of that said, the drone seems to offer – whether as a result of technical restriction or as a deliberate design choice – a solution to this built right in: when you switch from 5.4K to 4K, the crop is significantly tighter, all of the worried about fringing or distortion gone, and the video seems more natural to work with. There is also digital zoom for those wanting to go even further, though it's a bit tricky to get your head around the restrictions at first (it's not available in 10-bit recording modes, or at 60fps in 4K, or in 5.4K at all). Nonetheless it's a good feature to have for those who don't want to use a lot of time in post (yes, I hear the gasps of horror from some, but there are plenty of people who just post their clips to social media and they buy camera and drones too!)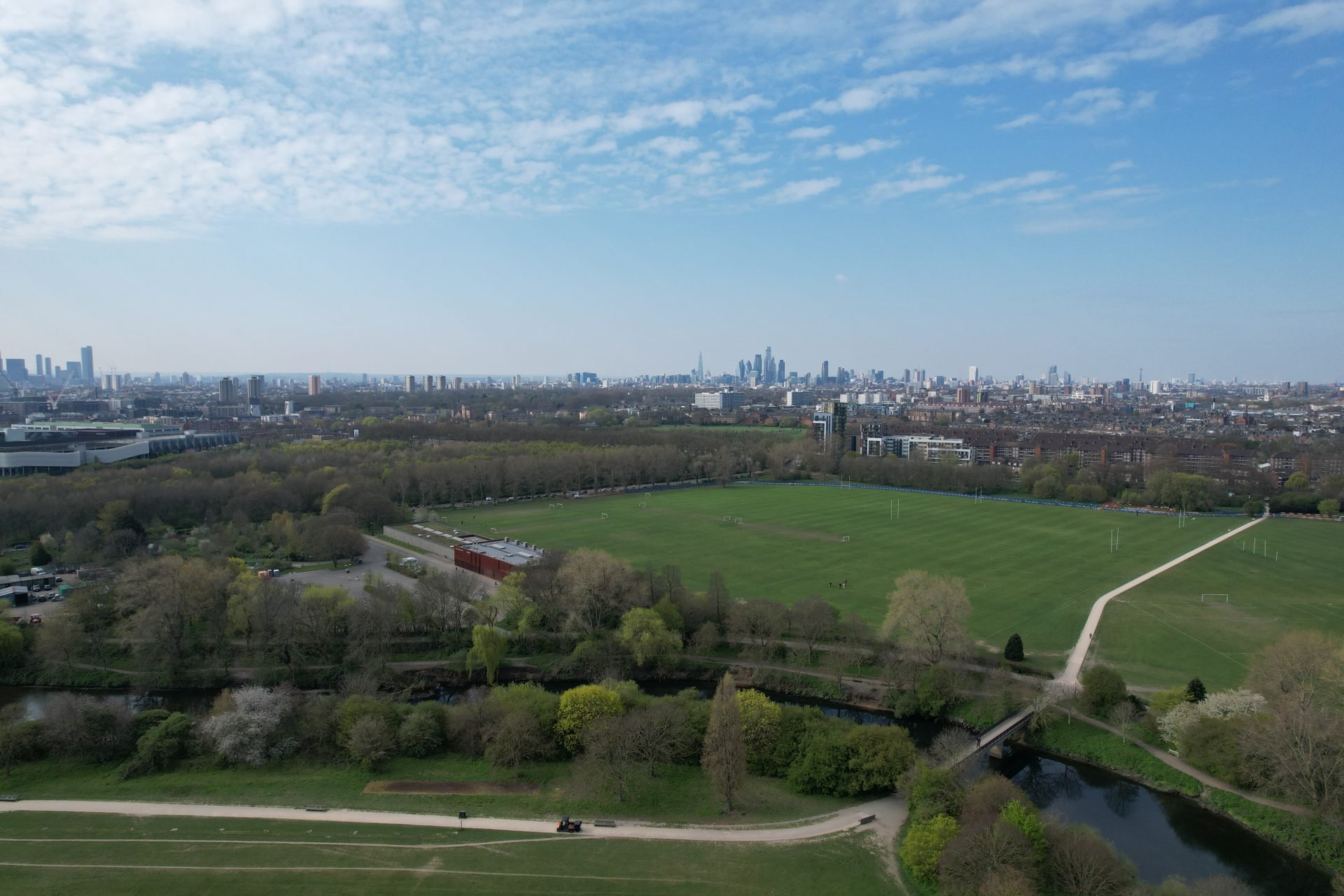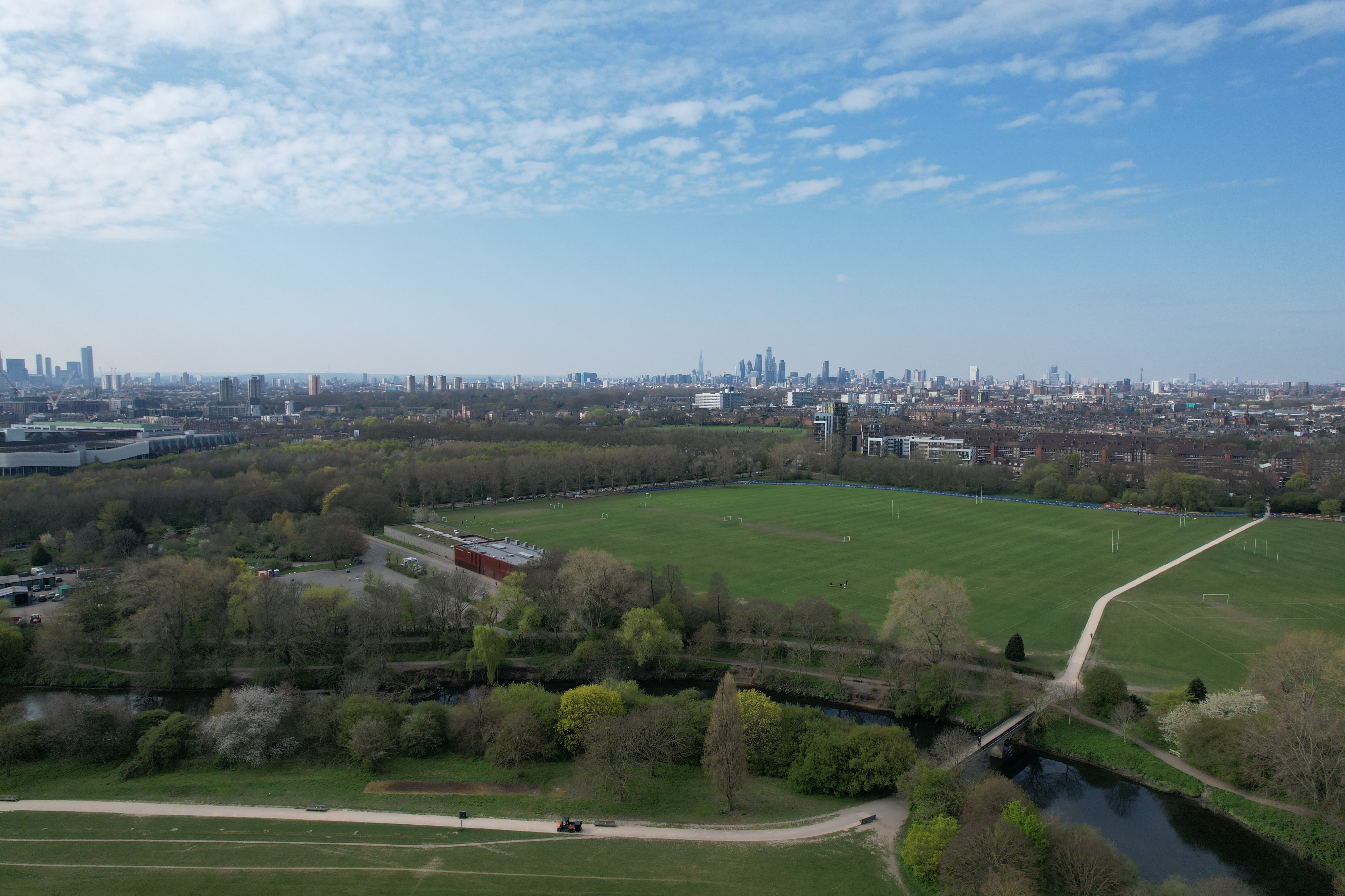 Shooting stills uses the whole 20 Megapixels, 5472×3648, and you can opt for 'SmartPhoto' which adds so-called intelligent HDR processing. Traditional bracketing is also an option for those who'd rather use their own software and in general I had and have no complaints about these features which have been implemented on previous DJI drones too. Similarly the automatic HDR panoramas are still spectacularly eye-catching, with the drone doing all the work and the largest processed automatically to 8192×4096 – it'd be nice if a higher resolution was an option, but this size is more than adequate for most uses.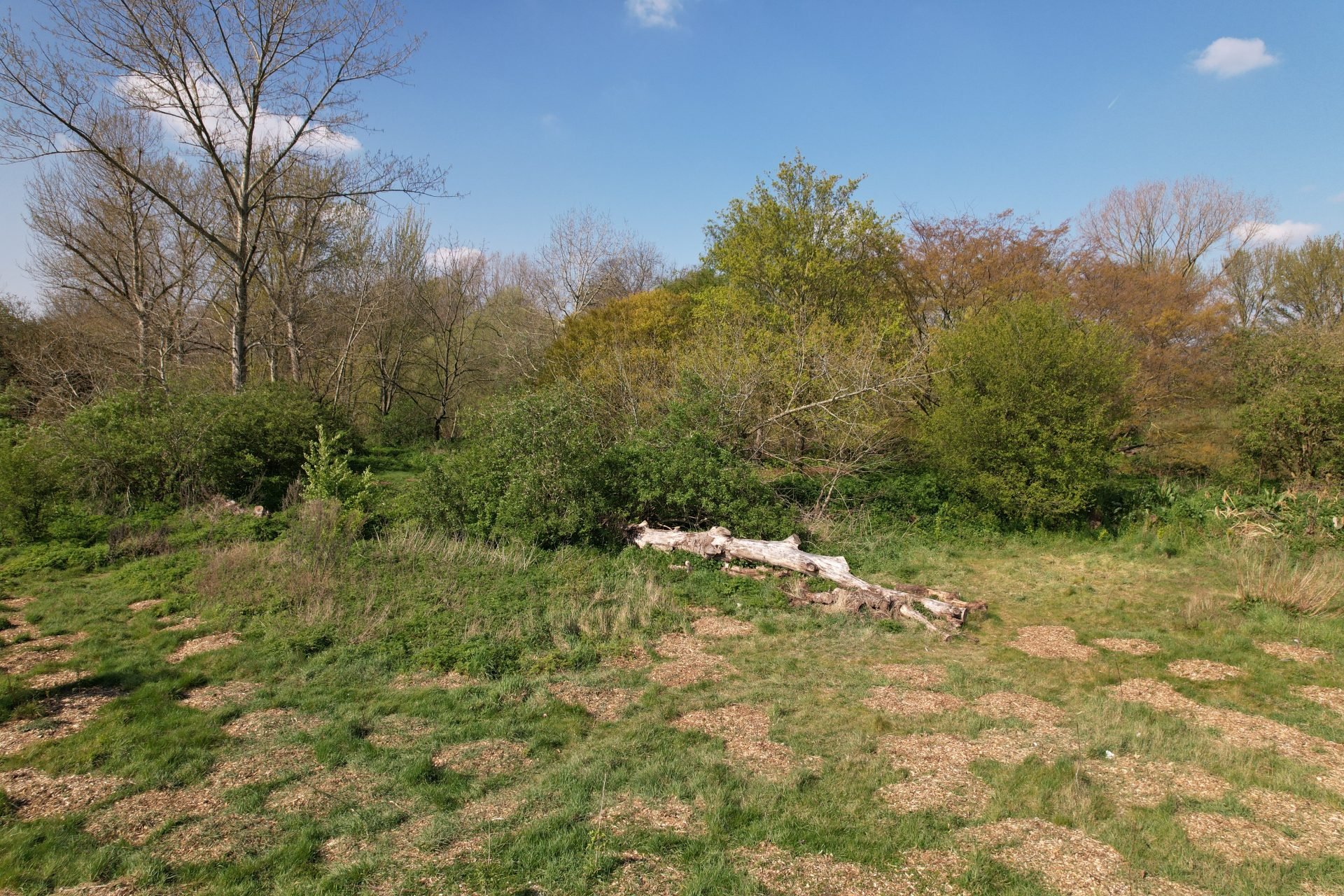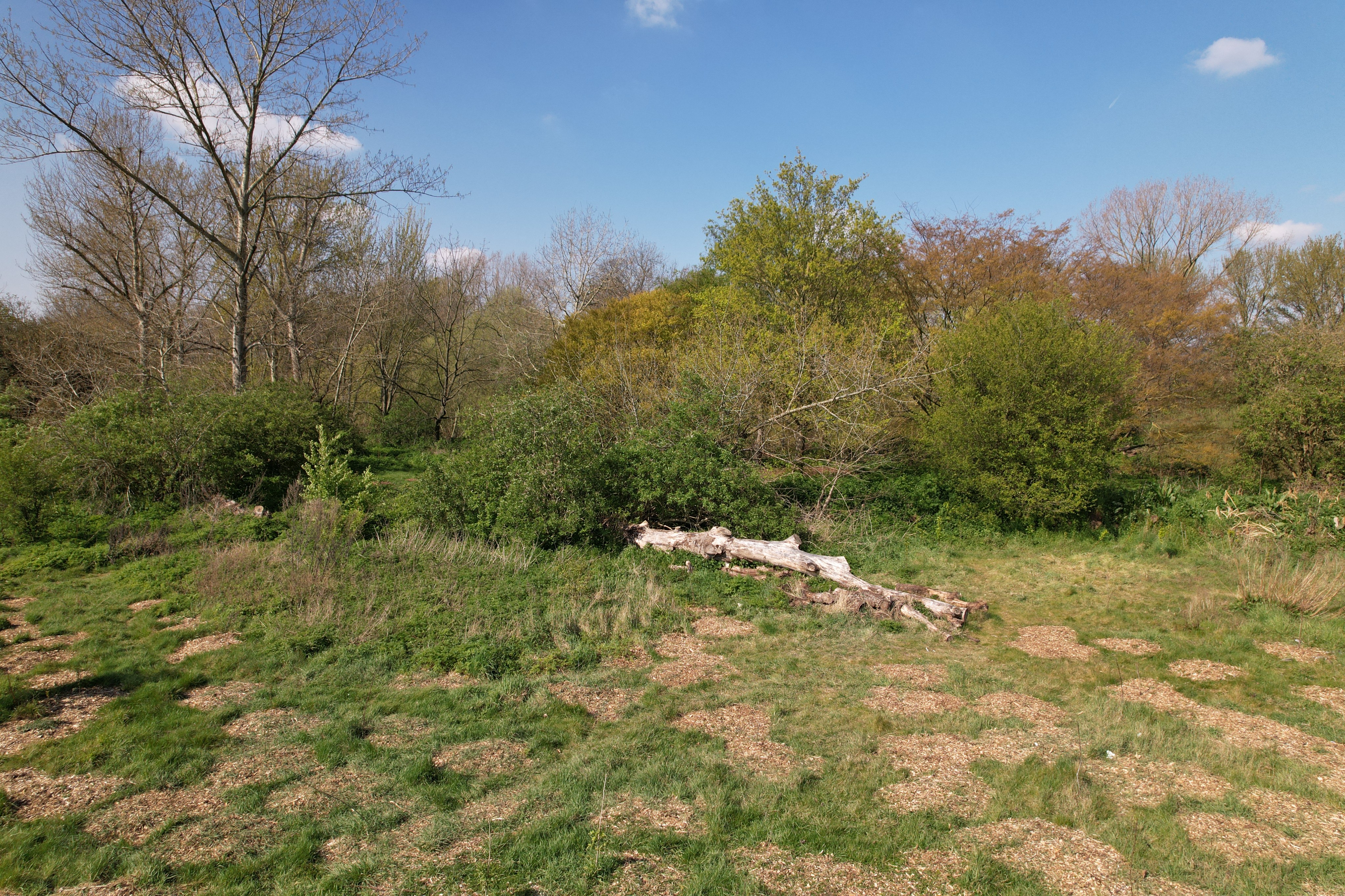 In terms of video quality, it is difficult to find anything to complain about; the drone records at a rich 150Mbps – comfortably beating all previous Mavics – with H.264 and H.265 options and 10-bit D-Log-M recording options. Many will find that post processing feels almost unnecessary thanks against the drone's built in output, which is crisp without being artificial and saturation not pushing beyond reality but definitely keeping things engaging – more real than real, if you like!
Unlike some drones, the camera can be panned as well as tilted, which is a nice option to have.
AI Features
There is the potential to get lost in a heap of feature names, some of which have more than a hint of marketing involvement, like 'ActiveTrack' and 'MasterShots'. Unlike a camera, which you can take out for hours as you get used to it, the drone has a finite flight time so you need to learn in stages unless you have an unlimited battery budget, so usability of these functions is important.
To that end, DJI have done a good job in applying consistency where appropriate. Selecting a subject to track or orbit is a simple matter of tap-and-drag (and in some cases even tapping on a person the drone is suggesting). After you've selected a subject and the drone is hovering, the option of a tutorial tends to pop up – a good idea, though there are times I'd have liked to be able to make it go away faster. Hopefully software updates will address this.
Point of Interest is actually my favourite feature – the drone simply orbits a subject and captures great looking video, but this worked well enough in other DJI drones. Most notable is the updated ActiveTrack 4 (the Mavic 2 Pro featured v2 and the Air 2 v3 of this tech), and it seems that fourth time really is the charm – at least if you see Skydio as the competitor. In this mode the drone tracks your chosen subject (lets say a person) as they run around, perhaps a cyclist or surfer. What if their route takes them close to some obstacles?
Earlier versions of ActiveTrack would just stop, give up and hover if they saw an obstacle in their path. The Air 2 was able to to take avoidance measures more reliably but it didn't quite feel like something you'd trust with – say – the cost of a drone. Now, with the new array of sensors near the front, the Air 2S was able to follow me through a fair range of obstacles including trees and goalposts withouts issue and while its route seemed a little odd as I checked over my shoulder, it didn't lose me. The impression was of a mature technology which (used within reason) can get some 'angel on our shoulder' action shots where rules permit.
In one area – the auto-generated video sequence, or 'MasterShots' – I do feel a bit irked when the drone sneakily reverts to 1080P, presumably to reduce strain in editing, for example, and other features don't work with all the resolutions available in standard flight. That said, most choice of camera settings will only really be needed by those most inclined to control their own shots, so what feels 'wrong' is less of an issue in reality. Planning a Hyperlapse (time-lapse while flying a route) using waypoints also seems irritating – you need to fly to each point, consuming battery, rather than plot them on a map. The other options (orbit etc.) are easier, though.
Airframe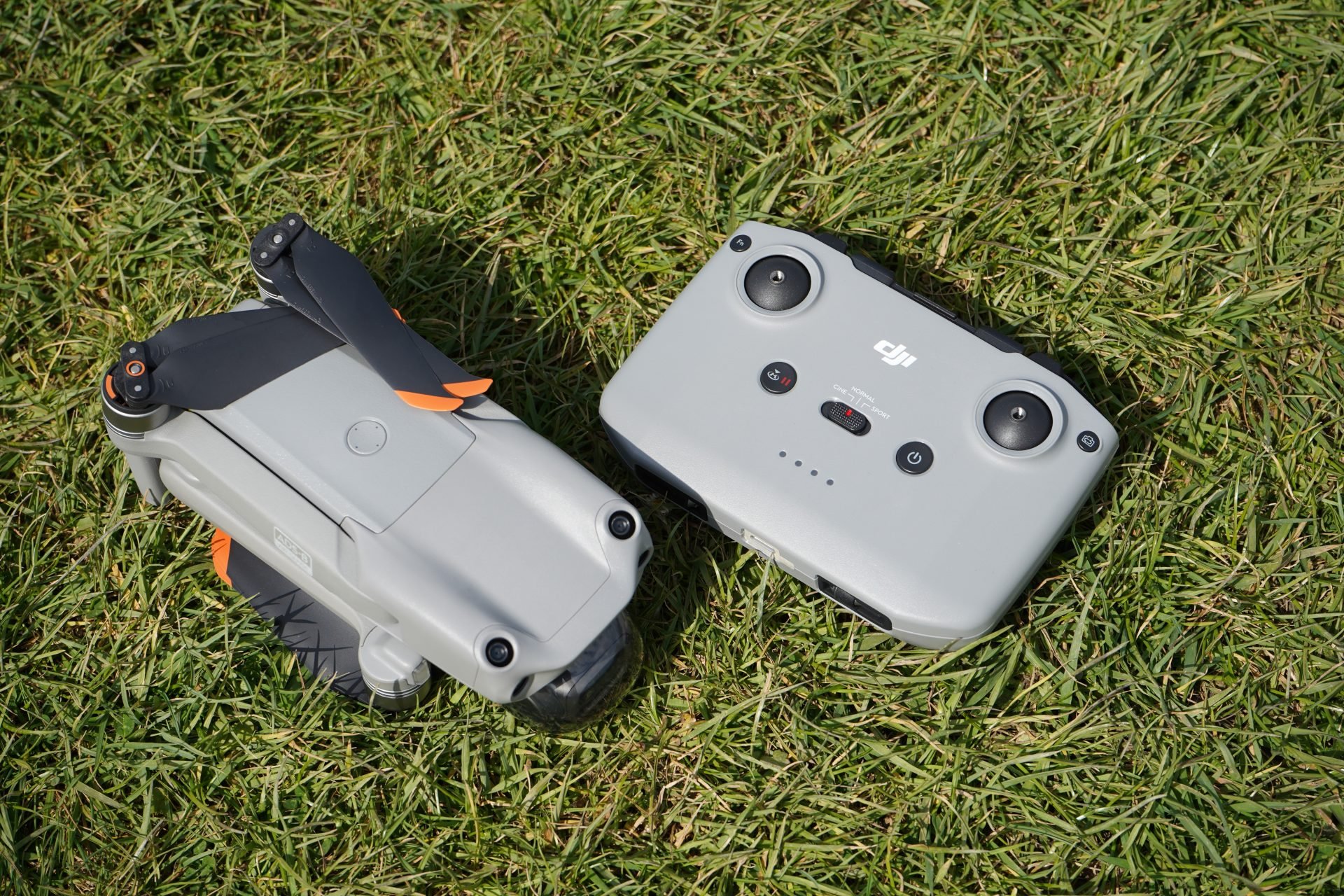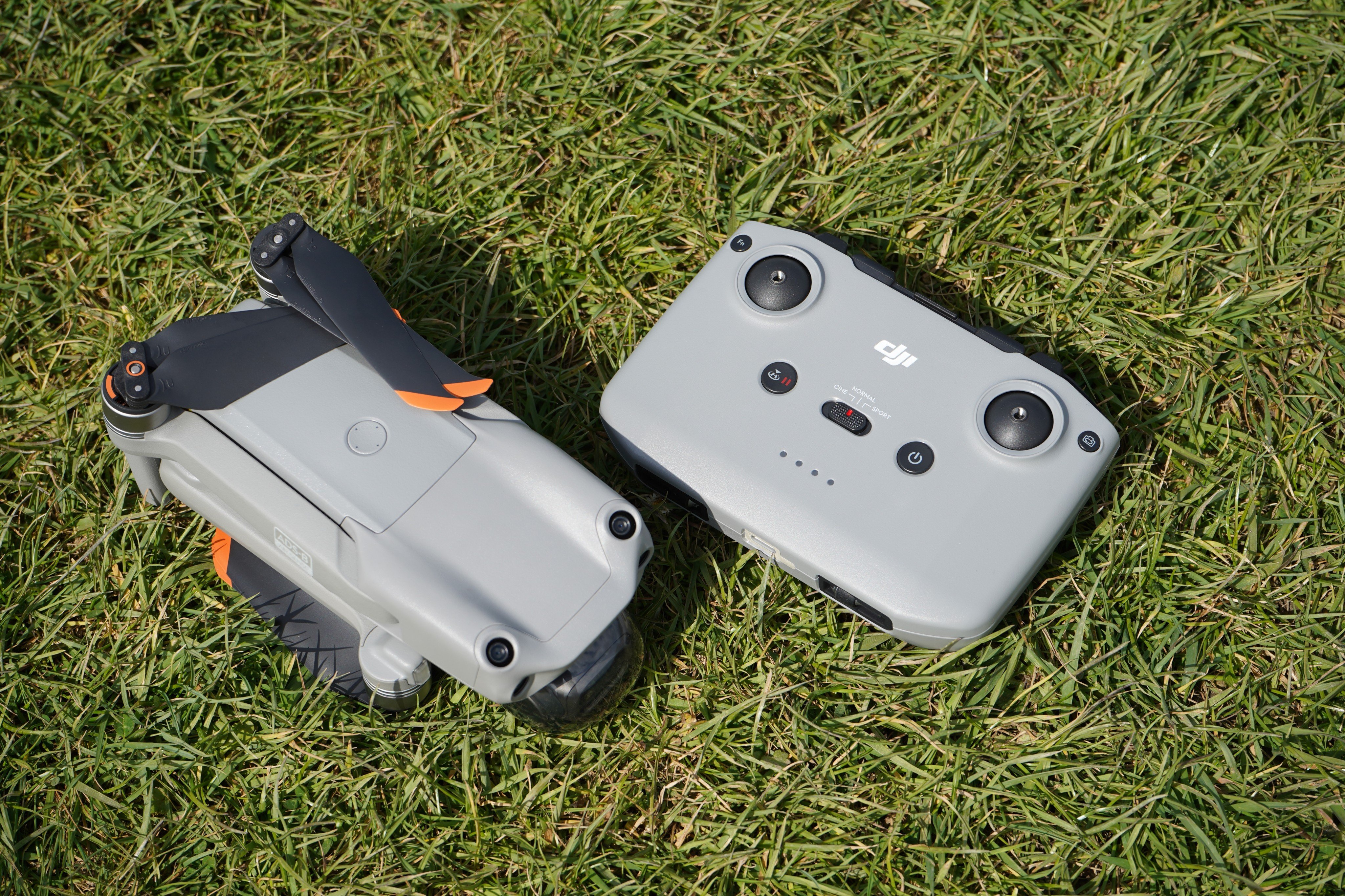 As a package, there isn't that much new to discuss with the Air 2S that hasn't been said about the Air 2; the system still features the remote controller introduced with that drone which features excellent battery life, an neat pop-down antenna/phone holder as well and removable sticks that means it, and the drone, both form easily portable shapes for travel.
FPV fans might be interested to know that they can use the drone with DJI's new FPV Goggles V2, though I didn't test this. What certainly is true is that the new O3 (yes, apparently OcuSync 3 is too long a phrase) with an extra two antennas built in makes for drop-out free transmission. To be fair even the older Air 2 didn't cause me trouble given the 500m limit here in the UK, but these 'range' measurements really mean reliability of video signal and no one wants to lose feed as they fly.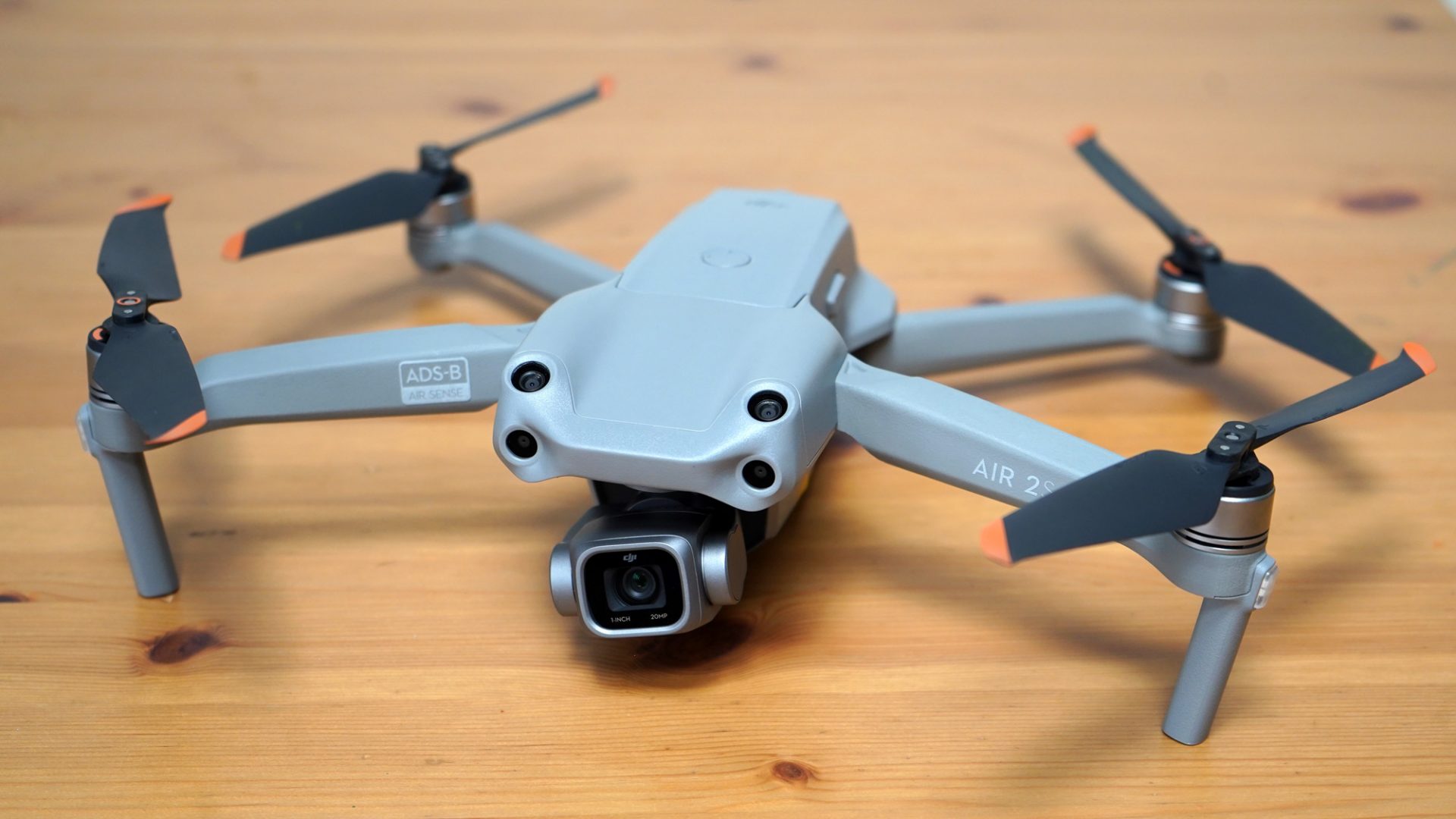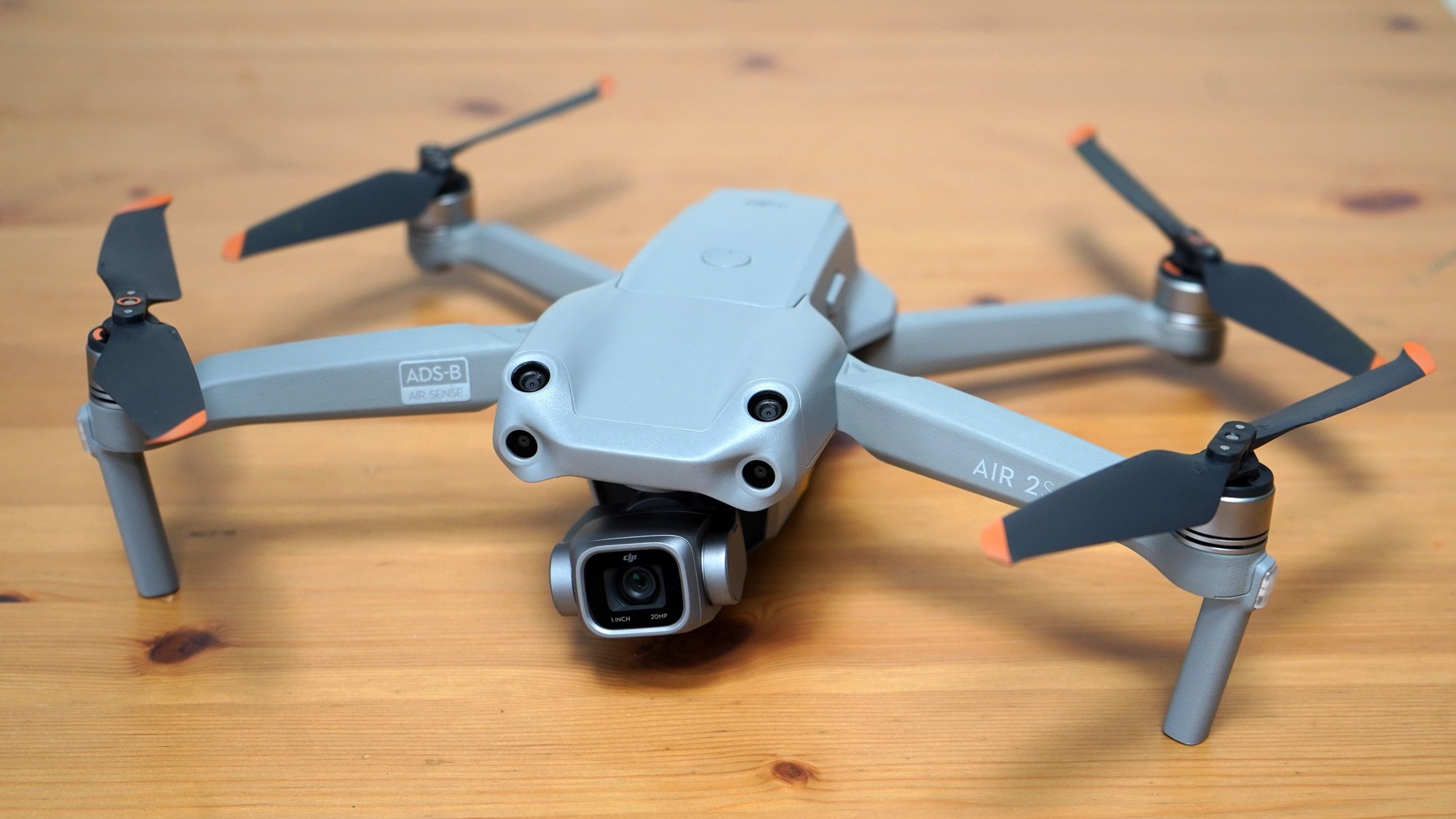 The 3S 3500mAh batteries are the same as the Air 2, though the extra weight (595g rather than 570g), and perhaps some extra computing, means the theoretical flight time has taken a knock down to a 31 minutes (the same as the Mavic 2 Pro) from 34. This is a bit of a shame, but seems a reasonable exchange.
I was somewhat interested to note in the stats that while the drone's maximum speed in sport mode remains 19 meters/second, it has risen from 12 to 15 in the normal mode – presumably because the better sensors make this a possibility. Cine mode remains available for photography at controlled speeds, and is a much appreciated option, as is the ease of switching between them (physical switch).
In terms of safety, the AI sensors and collision avoidance go hand-in-hand, with the drone doing its best to stop you flying it into things successfully most of the time (though if you track a subject flying sideways you could still catch it out – sadly there are still no sensors on the sides, but at least that's better than having them but not making good use of them like the Mavic 2 series).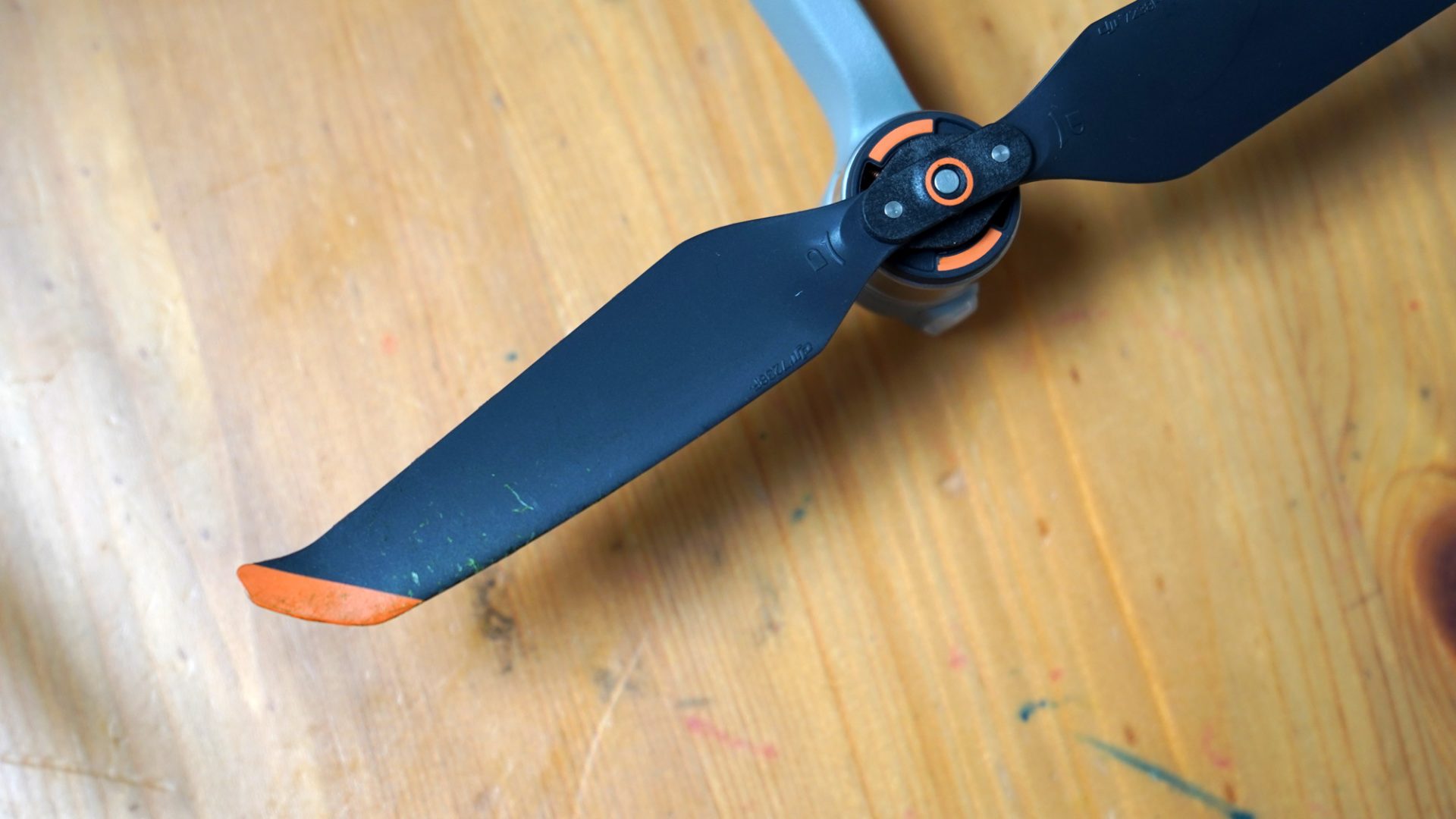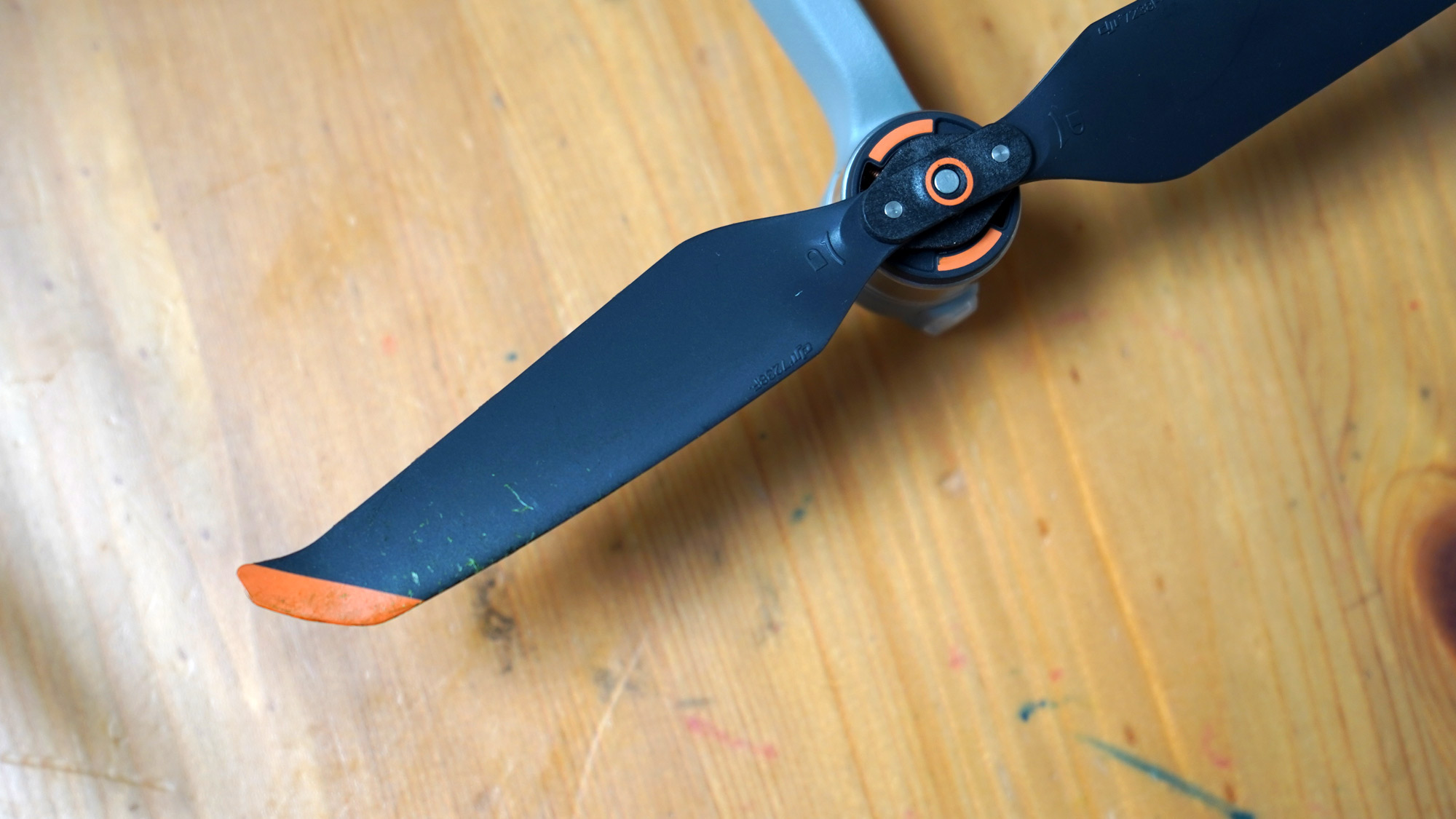 On the subject of flight, the camera doesn't seem to weight things down much compared to the exceptionally nimble Air 2 – it's delightfully easy to whip the drone around in sports mode or, if you're more sensible, Normal mode and it can stop or turn sharply reliably. The only odd thing in my test model was it didn't seem to mind trying to land while still flying at speed across a football (soccer) field as I tried to see 'how low can you go'. That's on me, I guess.
Accessories (and Flying More)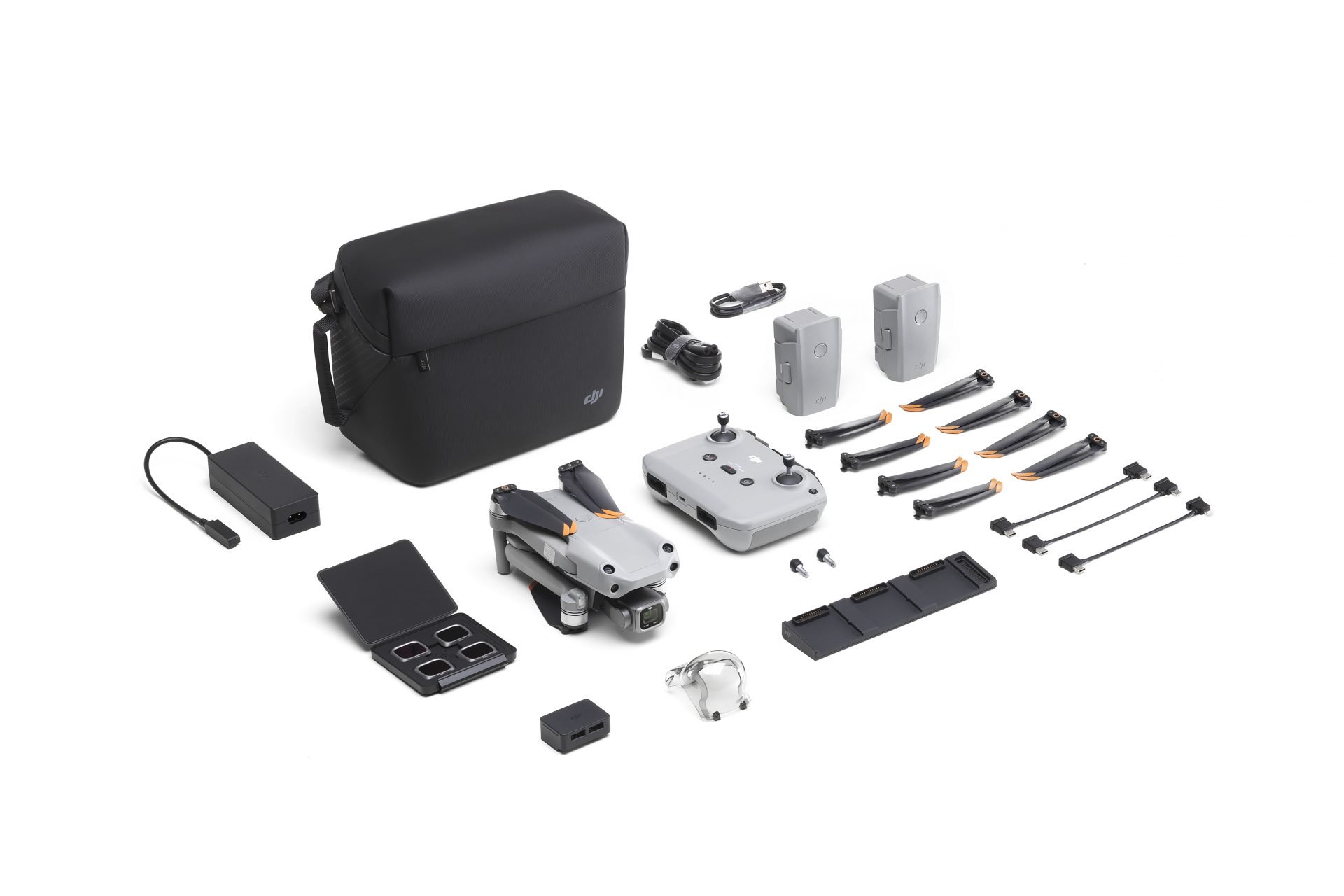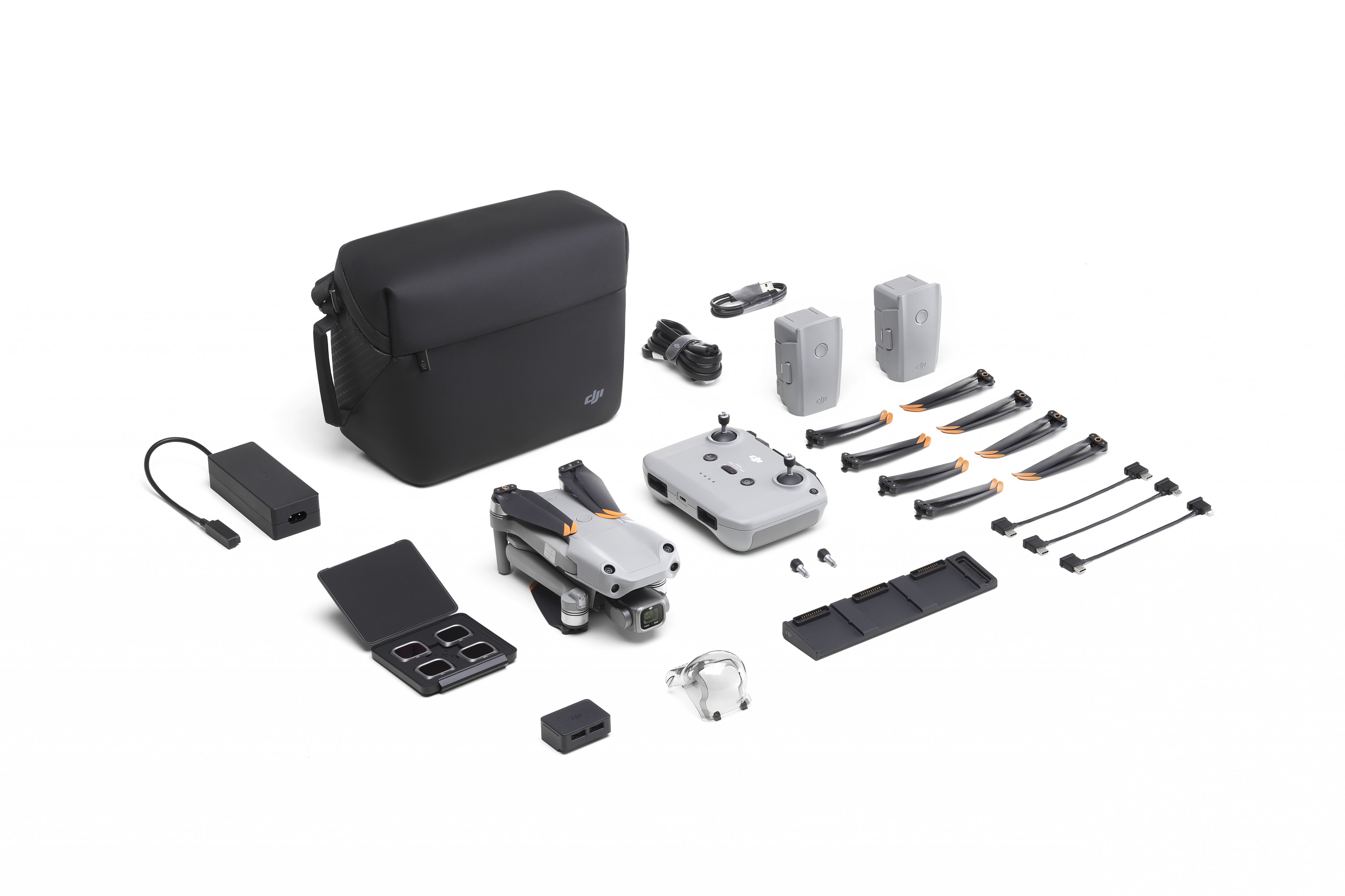 If you follow DJI, you'll know that they invariably offer a 'Fly More' kit as an option with new drone releases, and the Air 2S is no exception. The standard drone comes with one battery, the controller, a basic charger and that necessary to get you in the air. Move up from £899 to £1,169 and you'll not only get the two extra batteries that you'll regret not having otherwise, but a charging hub (which charges the batteries in sequence as you sleep or are otherwise engaged), a good quality case, and a set of four ND filters which clip on and off the front. For most enthusiasts and any serious users, the Fly More kit is essential.
You'll also need to bring your own phone – any decent modern iPhone or Android will do, and connectors are provided for Lightning, Micro-USB and USB-C (physical connection to the controller is still needed to keep video latency as low as possible). The controller is designed to keep one cable attached and tucked away when it's not in use, so make sure you've got the right one attached.
DJI Air 2S verdict so far
Only a year after the launch of the Air 2, the new Air 2S doesn't just swap out the camera and make some tweaks to the software, which would have been enough to stay top of the pack in this size and weight category. Instead the combination of software improvement and new physical sensors make for a drone which can be trusted to follow its subject through obstacles, keep them in shot and avoid collision without the pilot's help if needed. The tech has been hailed before, but this time it seems to have reached the point where it's genuinely practical, making the Air 2S the perfect drone for outdoor enthusiasts with a photographic streak, and perhaps making it the best consumer drone on the market.