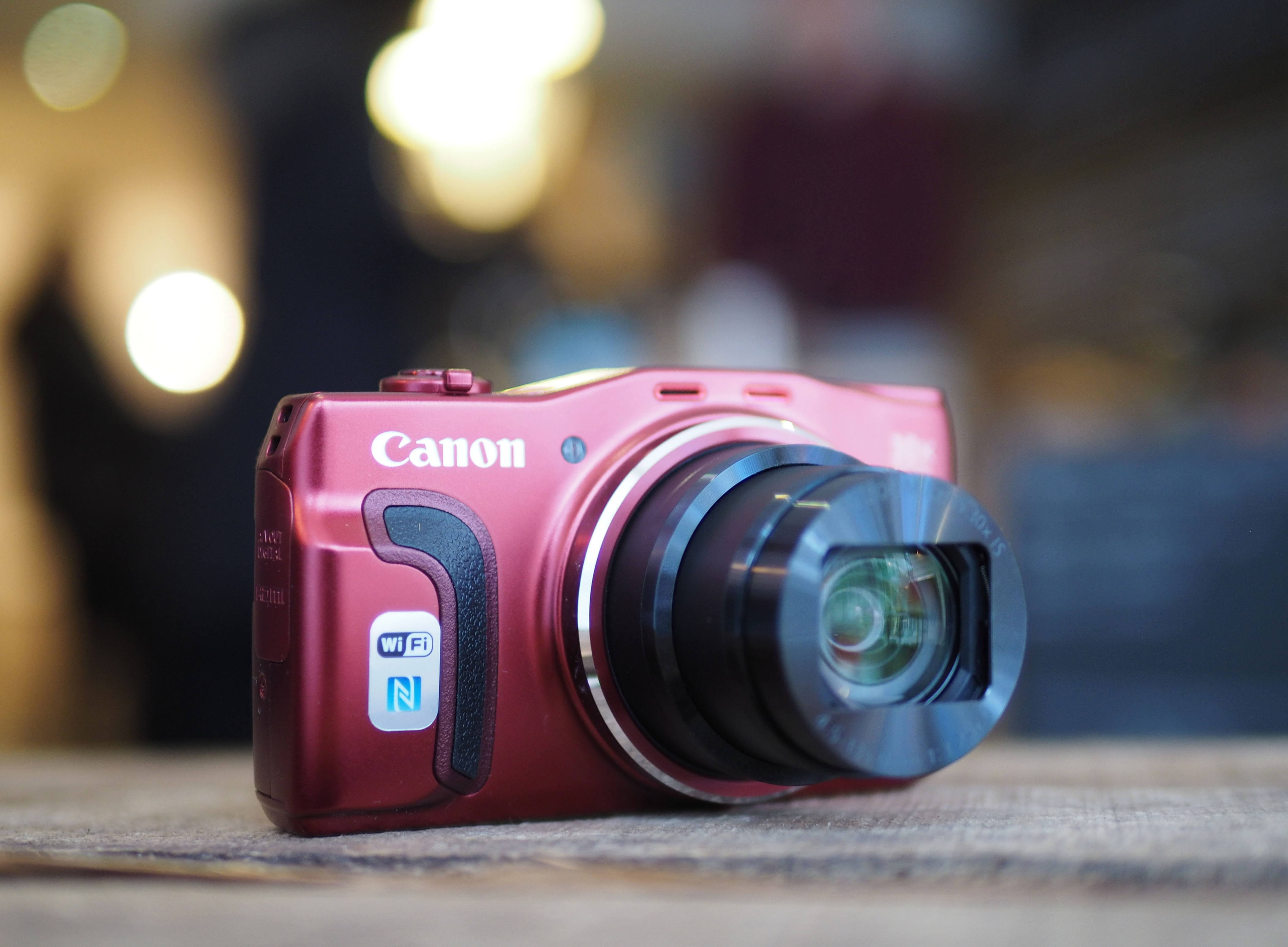 Canon PowerShot SX710 HS review - Verdict
Verdict
Canon's PowerShot SX710 HS is a good, solid 30x pocket super-zoom. It represents a mild refresh of last year's SX700 HS, keeping the same body, controls and 30x optical range, but enhancing it with a higher resolution sensor and greater smartphone control.
As you'd expect, the new 20 Megapixel sensor delivers finer detail than its predecessor (not to mention lower resolution rivals) in good light, but suffers from noise as soon as you start increasing the sensitivity. Of course the flip-side is the high resolution means those noise artefacts appear pretty small on-screen or in print, so they're unlikely to prove troublesome unless you're pixel-peeping at high ISOs. If you do like examining your images closely, I felt Panasonic's Lumix TZ70 / ZS50 delivered cleaner results at higher sensitivities, but of course its lower resolution meant slightly less detail in good light. Swings and roundabouts, that you'll need to weigh-up for yourself.
The improved smartphone control is nice to have, with the ability to adjust the aperture, shutter and ISO remotely over Wifi. But Canon falls short by not allowing you to tap your phone's screen to reposition the AF area which would have been some consolation for not being able to do it directly from the camera. Indeed despite sporting a mode dial with full PASM options, the SX710 HS feels a lot less controllable and customizable than the Lumix TZ70 / ZS50.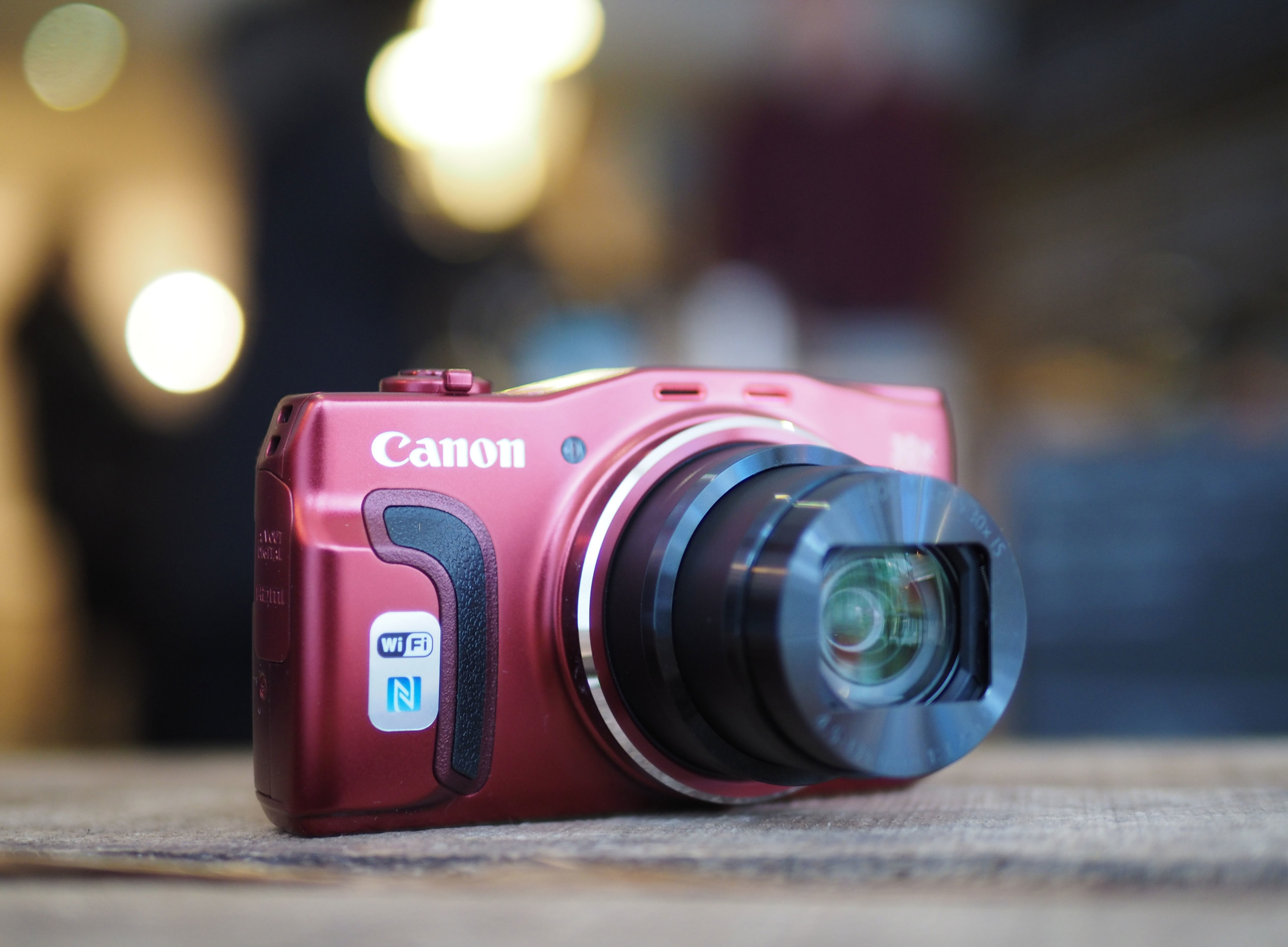 While you notice little things like the twin control dials, custom buttons and the ability to reposition the AF area on the Lumix TZ70 / ZS50 when shooting side-by-side with the Canon SX710 HS, the major difference is their means of composition: the Canon relies on its screen only, whereas the Panasonic additionally offers a built-in viewfinder. Canon's Frame Assist feature on the SX710 HS may be handy for retrieving a subject that's moved out of the frame when zoomed-in, but the built-in viewfinder of the Lumix TZ70 / ZS50 provides extra stability, easier composing in bright light and, for me, makes it easier to aim and frame at long focal lengths. It's a killer benefit.
Throw in RAW files, slow motion video, panoramas and focus peaking and it's clear the Lumix TZ70 / ZS50 is the technically superior camera and the obvious choice if budget isn't a concern. But there's no getting away from the fact the Canon SX710 HS is cheaper while delivering much the same 30x optical range in much the same pocketable body. If you only want the zoom in a pocket form factor and don't care for the viewfinder or controls of the Panasonic, then the SX710 HS is certainly an option to consider. With that in mind I'd also suggest keeping a close eye on last year's SX700 HS which also shares the same body and lens range, or indeed Sony's increasingly discounted HX50V and HX60V. Or of course last year's Lumix TZ60 / ZS40, which boasts a viewfinder and built-in GPS hardware. The prices also vary by region and demand so if there's a big difference you could grab yourself a bargain.
The bottom line? The Canon SX710 HS is a decent camera that packs a 30x zoom into a body that'll just about squeeze in most pockets. The jump to 20 Megapixels delivers plenty of detail in good light, but copes less well than lower resolution rivals in dim conditions. The degree of control and features fall short of the Lumix TZ70 / ZS50, but will still be sufficient for most people who want this kind of camera. For me the ultimate decision boils down to whether you want the built-in viewfinder of the Lumix TZ70 / ZS50 and crucially if your budget will stretch. If the answer is yes to both questions, then go for the Lumix – see my Lumix TZ70 / ZS50 review for full details. If not, then the SX710 HS will deliver essentially the same optical range with the same portability at a lower price, but again compare the features and prices with last year's models.
Good points
Huge 30x zoom range in a pocket body.
20 Megapixels delivers lots of detail in good light.
1080 60p video.
Built-in Wifi with NFC. Smartphone remote control.
Bad points
No viewfinder.
Can't reposition the AF area.
Screen not touch-sensitive.
Sometimes erratic battery indicator.
No RAW, panorama or slow motion video.