Canon PowerShot SX210 IS Real-life sharpness when zoomed-out (Aperture Priority)
Support this site by
shopping below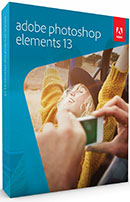 To compare real-life performance when zoomed-out, we shot this scene with the Canon PowerShot SX210 IS in Aperture Priority mode at all f-numbers.

As before, the PowerShot SX210 IS was set to its lowest sensitivity and best-quality JPEG settings. The crops below are taken from the areas marked with the red rectangles and presented here at 100%. Note this image was shot on a different day to our first results page.
Below you'll see crops taken from the corner and centre portions of images shot with the lens zoomed-out at a variety of aperture settings, and you may be surprised by the results. DSLR owners are accustomed to closing their lens apertures down by a few stops to achieve a sweetspot in sharpness, but compact owners have to be much more careful. Due to their much smaller sensors and actual focal lengths, the sweetspot may in fact be with the aperture at (or close to) its widest opening, with smaller values quickly succumbing to the softening effect of diffraction.
You can see this clearly below, where the results become significantly softer beyond f4 and look pretty bad by the smallest aperture of f8. The best results when zoomed-out are at f3.5, although one notch either side at f3.1 and f4 are virtually indistinguishable. Shoot at any of these three aperture settings when zoomed-out and the SX210 IS will deliver a nice, crisp result.
If you absolutely need a larger depth-of-field than delivered at f4, you can still get a good-looking result at f4.5 and f5 at a push, but by f5.6 the quality is becoming visibly softer. Beyond f5.6, the quality really deteriorates and by the smallest value of f8, the image has become very soft. You'd really want to avoid any apertures smaller than f5.6 (that is, the f-numbers f6.3, f7.1 and f8) for acceptable results. Remember the depth-of-field is already so high on a compact like the SX210 IS, especially when zoomed-out, that there's really very little reason to select smaller apertures unless you want to match them with slower shutter speeds for special effects.
Luckily the SX210 IS's various auto modes from Program to Easy, are well aware of which apertures deliver the best results, with the camera usually selecting values around f4. As discussed on the first page, this is in some contrast to the Panasonic TZ10 / ZS7, which like many Panasonic compacts, has an annoying tendency to select smaller f-numbers (typically f5.6 or even smaller) under bright conditions in auto modes. These smaller aperture values on the TZ10 / ZS7 suffer from the same diffraction issues seen here, and while you can switch to a more manual mode for control over the aperture, it's a shame this rival camera compromises its ultimate quality in Auto.
Now let's see if the same approach works for the SX210 IS when it's fully zoomed-in to its maximum focal length. Alternatively skip straight to our High ISO Noise results, or our Verdict.
Canon PowerShot SX210 IS
Corner sharpness at 28mm equivalent

Canon PowerShot SX210 IS
Centre sharpness at 28mm equivalent

f3.1, 80 ISO

f3.1, 80 ISO

f4, 80 ISO

f4, 80 ISO

f5.6, 80 ISO

f5.6, 80 ISO

f8, 80 ISO

f8, 80 ISO