Canon Digital IXUS 95 IS / PowerShot SD1200 IS
Canon PowerShot SX120 IS vs Sony Cyber-shot DSC-H20
Support this site by
shopping below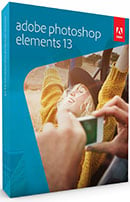 To compare noise levels under real-life conditions we shot this scene with the Canon PowerShot SX120 IS and the Sony Cyber-shot DSC-H20 within a few moments of each other using each of their ISO settings.

The lenses were set to approximate the same field of view.
The above shot was taken with the Canon PowerShot SX120 IS in Program mode with the lens at its widest angle zoom setting of 6mm. The exposure was 0.6s at f2.8. The crops are taken from the area marked with the red rectangle and presented below at 100%.
The first point to make about these results is that the selection of a low ISO is no guarantee noise reduction processing won't be applied to the image. Increased image noise results from long exposures, as well as high ISO settings and will often result in more aggressive noise reduction than would be the case with shorter exposures. This is definitely the case with the Sony Cyber-shot 80 ISO image as the slow-shutter NR icon was displayed. The low ISO long exposure PowerShot SX120 IS crops also look to have had noise reduction applied.
The PowerShot SX120 IS images look pretty good up to 200 ISO, but the right hand side of the image, which is slightly out of focus, looks a little smeared. Having said that, the detail in the wooden panelling is holding up well into the 800 and even 1600 ISO range, but here the noise starts to take over. In our view, having started off a little too aggressively it looks as if Canon's noise reduction has backed-off at 400 and 800 ISO allowing the noise to get the upper hand.
At 1600 ISO the noise is, as you'd expect, pretty overwhelming and you'd only use this for a really important shot where quality wasn't big issue. The 3200 ISO crop shows less noise than the 1600 one, but less detail too.
Compared with the Sony Cyber-shot DSC-H20, the Canon PowerShot SX120 IS's high ISO noise performance stands up pretty well. At the lower ISO settings it doesn't quite match the Cyber-shot for image detail, but as you get into the mid range the PowerShot does a much better job of keeping the noise at bay. By comparison with the PowerShot SX120 IS, the 400 ISO Cyber-shot crop looks very grainy indeed and beyond that the noise is so severe that the image detail is starting to break up.
Now head over to our Canon PowerShot SX120 IS Gallery to see some more real-life shots in a variety of conditions.
| | | |
| --- | --- | --- |
| Canon PowerShot SX120 IS | | Sony Cyber-shot DSC-H20 |
| | | |
| 80 ISO | | 80 ISO |
| | | |
| | | |
| 100 ISO | | 100 ISO |
| | | |
| | | |
| 200 ISO | | 200 ISO |
| | | |
| | | |
| 400 ISO | | 400 ISO |
| | | |
| | | |
| 800 ISO | | 800 ISO |
| | | |
| | | |
| 1600 ISO | | 1600 ISO |
| | | |
| | | |
| 3200 ISO (1600×1200) | | 3200 ISO |